ChatGPT has numerous use cases be it generating music, creating memes, preparing a question paper, and whatnot. Many people have started to rely on ChatGPT for their daily chores, but getting your ChatGPT account blocked can make you scratch your head. If you also face the "Sorry You Have Been Blocked" error on ChatGPT, we'll help you fix it and unblock your ChatGPT account in this read.
Reasons Why Your ChatGPT Account is Blocked?
There could be various reasons behind the "Sorry You Have Been Blocked" error. Here are some possible reasons OpenAI can block your ChatGPT account.
Too Many Login Attempts – If you try to log in to ChatGPT multiple times with the wrong password, frequently.
Using A VPN – Using a VPN to access ChatGPT frequently might block your account, as it masks your identity.
Creating Multiple Accounts – OpenAI allows creating only one account per user. You might get blocked if you try to create multiple accounts with the same credentials or email service.
Violating Terms of Service – If you violate ChatGPT's terms of service and use it for unethical purposes, generating hate speech or fake news, it can also lead OpenAI to block your ChatGPT account.
How to Unblock Your ChatGPT Account?
Now that we have learned about the possible reasons why your ChatGPT account can be blocked let's look at the various methods you should follow to get back your account.
Method 1 – Wait for Sometime
Your account is only temporarily blocked if you face the "Sorry You Have Been Blocked" error due to frequent login attempts with the wrong password. One of the easiest ways to fix this issue is to wait a few hours or days until the cooling period ends. Once the cooling period ends, try to log in, and you might be able to log in to your account successfully.
Method 2 – Reset Your Password
You can get your back your temporarily blocked ChatGPT account unblocked by resetting your account password. Follow the below mentioned steps to reset your password.
1. Visit the ChatGPT website on your browser, and click the login button.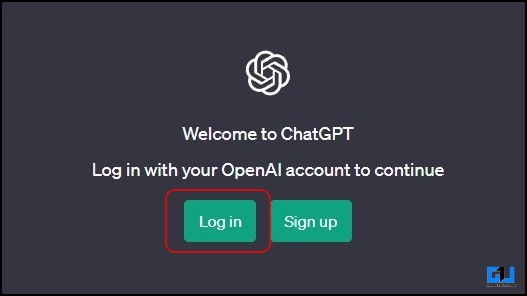 2. Enter your registered email address and click Continue.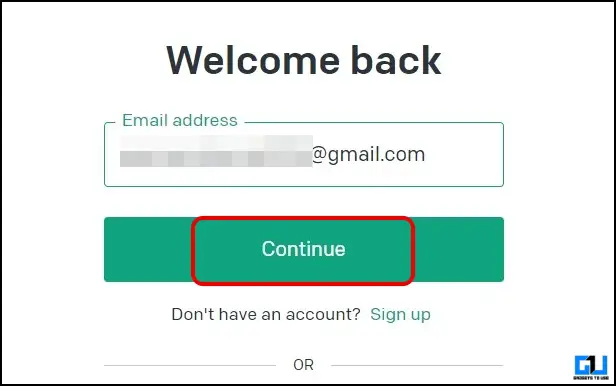 3. On the next screen, click Forgot Password? Button.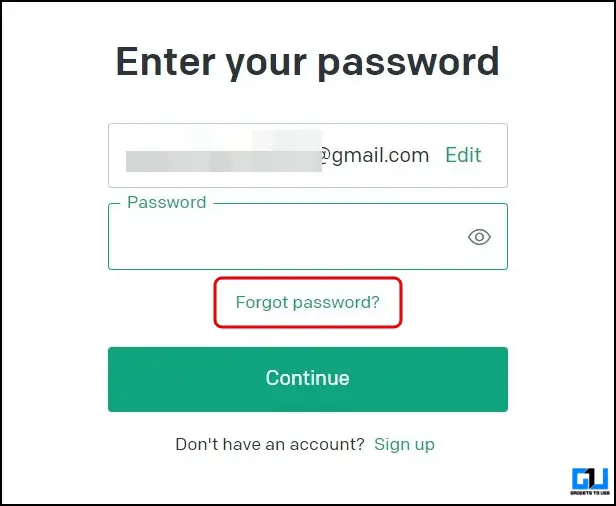 4. Follow the instructions received via email from OpenAI to reset your password.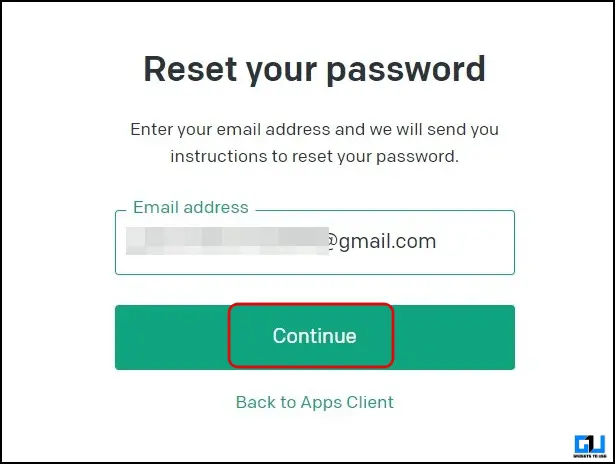 Method 3 – Sign in with Other Methods
Another nifty way to regain access to your ChatGPT account is to try a different login method. Many users have been able to re-login to ChatGPT using their connected Google, Microsoft, or Apple account.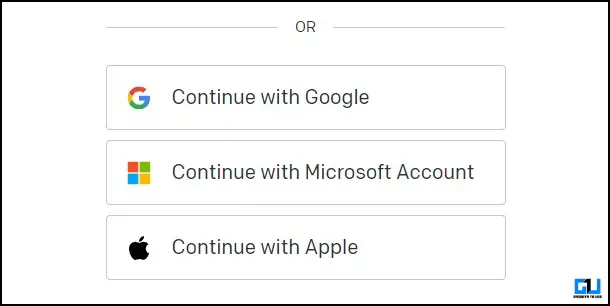 Method 4 – Use Incognito Mode
1. Create a new Incognito window on your web browser from the three-dot menu, or press Ctrl + Shift + N.
2. Visit the ChatGPT website in Incognito mode.

3. Log in to your ChatGPT account.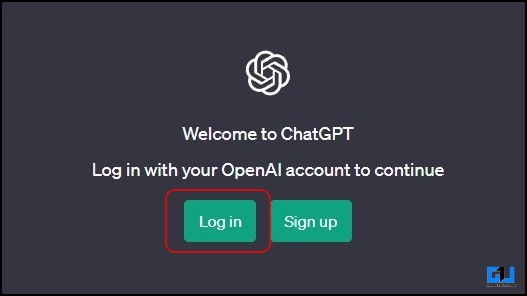 Method 5 – Reset Your Browser
If you could log in to your ChatGPT account using incognito mode, there might be some issues with your browser. To fix this, you should reset your browser to its default settings. Check out our dedicated guides to reset Chrome, Brave, and Microsoft Edge. You can also use a different web browser to access your ChatGPT account.
Method 6 – Contact OpenAI
If none of the above methods work, you should contact the OpenAI support team to get your account unblocked. Here's how you can contact OpenAI support.
1. Go to the Overview page of OpenAI, and click the Help icon at the top right.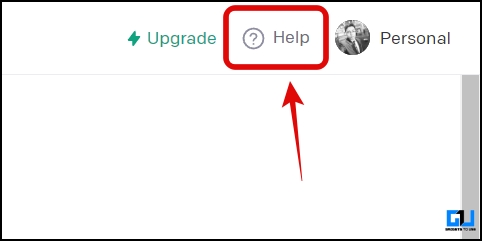 2. Scroll down and click on Send us a message in the chat window.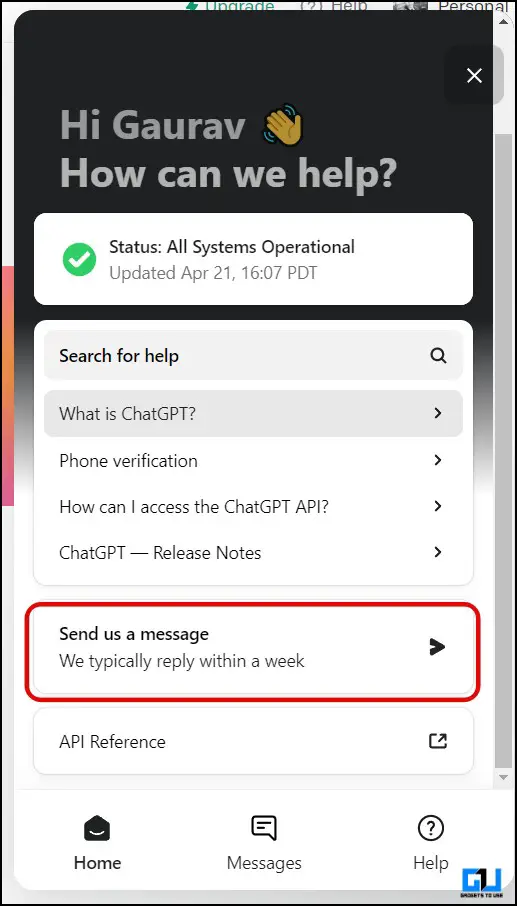 3. Follow the prompts to report the issue.
Wrapping Up
In this read, we discussed multiple ways to fix the "Sorry You Have Been Blocked" issue on ChatGPT. I hope you found these useful. If you did, share them with your friends who have accidentally blocked their ChatGPT account. Check out other useful reads linked below, and stay tuned to GadgetsToUse for more such reads.
Also, Read:
You can also follow us for instant tech news at Google News or for tips and tricks, smartphones & gadgets reviews, join GadgetsToUse Telegram Group or for the latest review videos subscribe GadgetsToUse YouTube Channel.