Amazon's new product under the smart speaker category is the Echo Pop, with a sleek and modern design that complements home decor. The small and compact device makes it easy to place anywhere in the house and resembles the Echo Spot but lacks a display and other features. Priced at Rs 5,000, the Echo Pop is comparable to the Echo Dot 5th gen, which costs Rs 5,500. After using it for two weeks, we bring you the review of Amazon Echo Pop.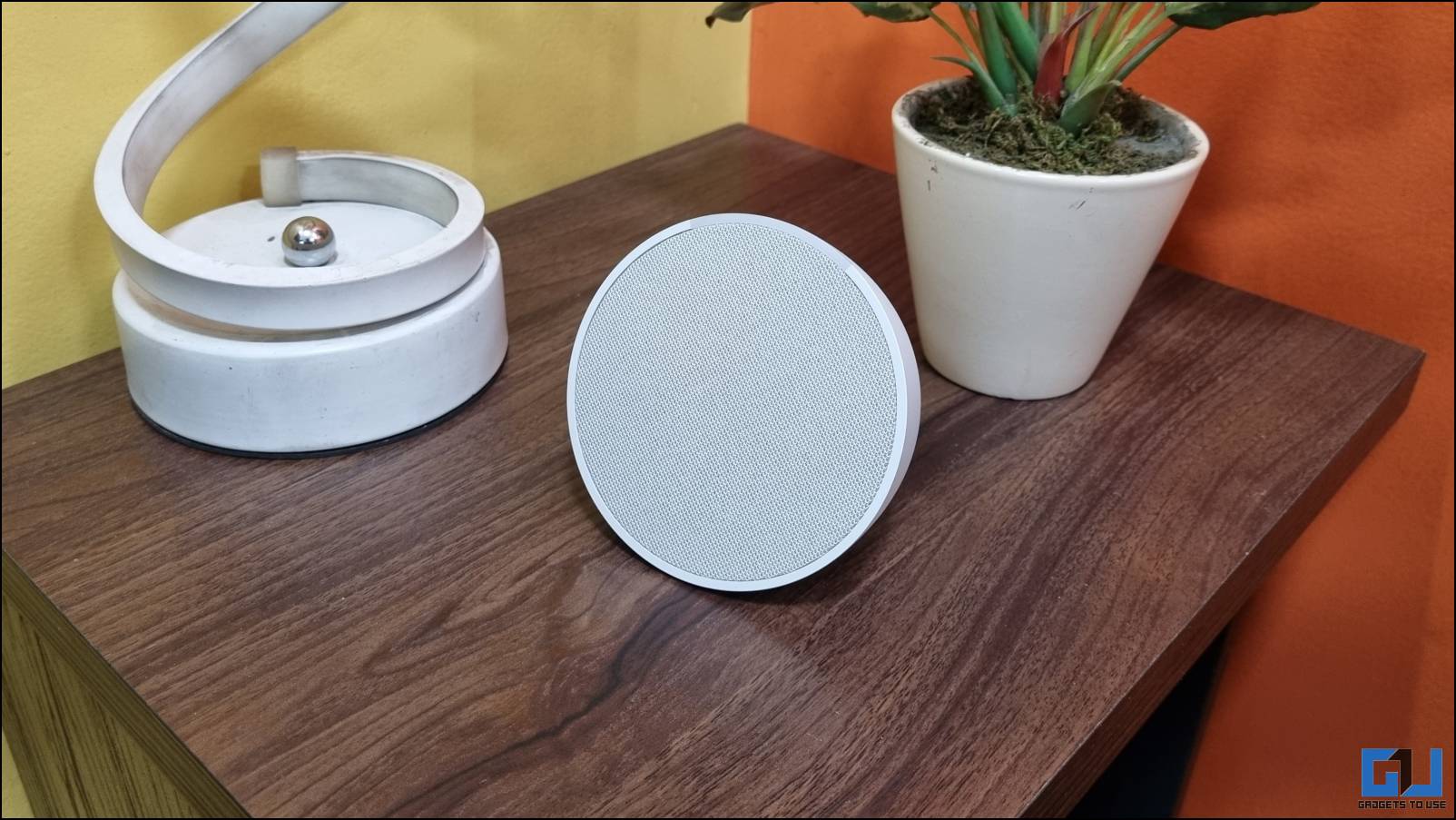 Amazon Echo Pop Review
The Echo Pop has strengths regarding functionality, which we will discuss in this review. It is available in four attractive colors, Black, Green, Purple, and White.
Amazon Echo Pop: Unboxing
Before beginning with the Amazon Echo Pop review, let's look inside the box and see what else comes with the Echo Pop.
Amazon Echo Pop
Power adapter
Quick start guide
Amazon Echo Pop: Looks Fantastic
The Amazon Echo Pop seamlessly integrates into your home design without sticking out too much. It can be placed anywhere in your house and still will look as if it belongs to that place. With four different colors available, it complements the minimalistic style of your home decor. Additionally, its small and compact size makes it a great companion for your work or study desk, as it won't take up too much space.
Talking about overall looks, get a light bar at the top to notify different activities. There are three buttons on the top; volume up, volume down, and mute button. Three microphone holes are also spread across the top so Alexa can hear you from a distance. A power port is placed at the rear of the Echo Pop.
The front is all fabric, which not only hides the main speaker driver inside but makes the speaker looks beautiful at the same time. The bottom of the Echo Pop has rubber feet to keep it steady on any surface.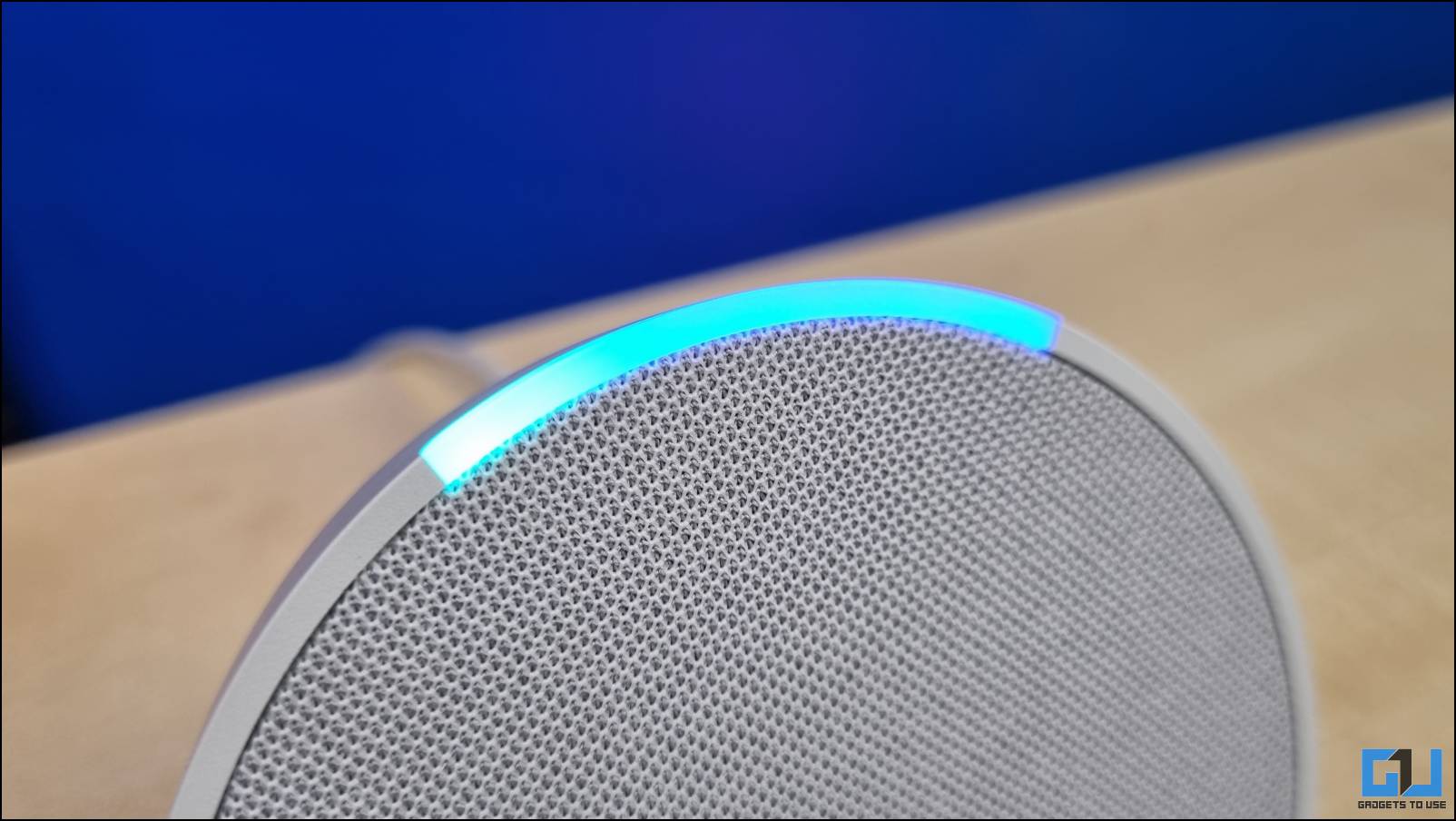 The build quality is impressive, considering it is made from polycarbonate. While designing the Echo Pop, Amazon kept the environment in mind, as only recycled materials have been used, even the front fabric. The Echo Pop is a great choice if the design intrigues you and you love things that align with your home decor.
Amazon Echo Pop: Speakers and Microphone
Amazon Echo devices are built and used mostly for listening to music most of the time. And for that, Echo Pop is equipped with a large 1.95 inches front-firing speaker, which is slightly bigger than the one on Echo Dot 5th Gen. But that doesn't make any difference in the sound quality. While the speaker is loud enough to fill your living room nicely, it barely has any bass.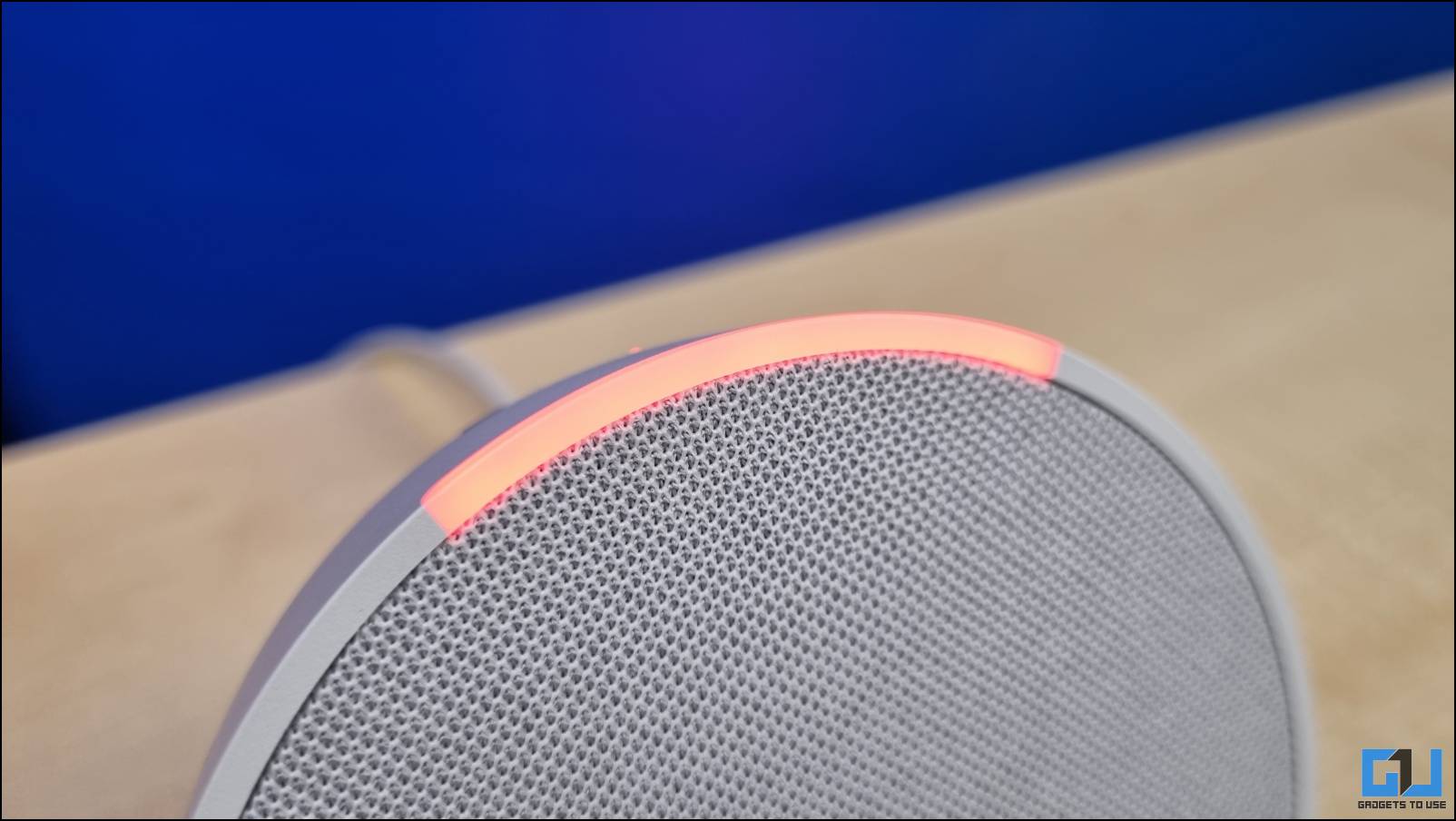 The equalizer settings in the Alexa app can be used to tune the compound palette slightly. But it only helps you to make the speaker sound louder and nothing else. With a pair of two Echo speakers, you can connect them to create a surround sound experience. Overall the sound quality is crisp and clear for a speaker this size.
The microphones are very sensitive and can hear commands from a distance. We could trigger Alexa and give new commands when the music played loud, which worked fluently. Not even once, There was not even a single instance where Alexa didn't listen to our command.
But I must say that Alexa sometimes has trouble understanding the words. There were many instances where Alexa took the command, but despite what we asked, it started playing a song. Other than that, Alexa is quite responsive and quick with commands, all thanks to the three-microphone array on the Ech Pop.
Amazon Echo Pop: Alexa Getting Smarter Every Day
Amazon has integrated Artificial Intelligence into the Echo Pop to generate more useful answers. It even uses a new Amazon AZ2 Neural Engine to process answers at the hardware level. While testing, I found nothing new that Alexa can do using artificial intelligence; maybe Amazon might unlock it in the future. But still, there are a lot of useful and fun things to do with Alexa.
With Echo Pop, you can play music, create alarms and reminders, shop on Amazon, and many more familiar things. Also, if you whisper anything to Alexa, she whispers back! This is a useful and cool feature; this lets you talk to Alexa without waking up anyone sleeping in the room next to you. Alexa's responses are accurate, as it understands the command whispered and replies accordingly.
The built-in 'Follow-up mode' and 'Adaptive mode' learns your speech patterns to understand your prompts better. The 'Follow-up mode' enables the Echo to be engaged in conversation-style questioning. While the 'Adaptive mode' understands the pauses and stutters between the questions and listens to your full request.
Amazon Echo Pop: Features
There are a couple of useful features on the Echo Pop to make your life a little easier. These are some of the most notifiable features that come in handy during day-to-day tasks.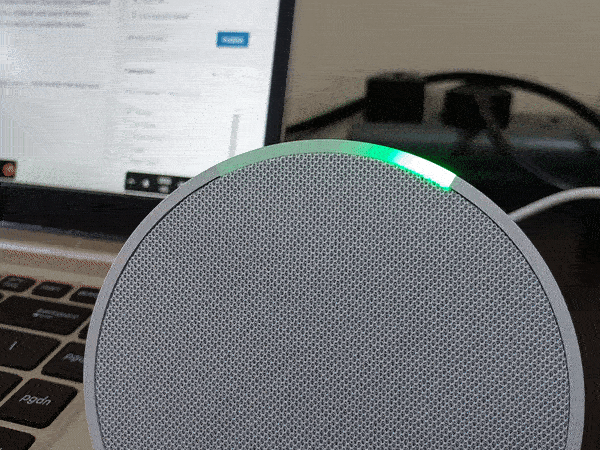 Drop-in
It is a really neat feature that works just like a two-way intercom. This lets you call from one Echo device in your home to another and is an easy way to talk to anyone sitting in another room without walking into them. With Echo Pop, we were able to drop in from our office to home, and it worked like a charm. Since it does not have a screen, you can only make voice calls with Echo Pop.
Tap to Snooze
Echo Pop also lets you snooze the alarms by tapping lightly on the top. We have seen other use cases of this feature, like playing and pausing music, but right now, the Echo Pop can only snooze alarms. Maybe Amazon will release an update to enhance this feature on Echo Pop.
You can use Echo Pop as a Bluetooth speaker with your smartphone or Windows PC. This lets you play any media on your smartphone through the Echo Pop's speaker. But one strange thing I found during testing is that you cannot pick up phone calls when connected to the phone via Bluetooth. This is a big bummer since this feature is available on every other Echo device.
With the provided Kids mode in the app, you can set up the Echo Pop in your child's room. It filters out inappropriate content and only provides safe content for children. Kids mode also offers various settings and customizations to make the experience more enjoyable and secure for kids.
Alexa's core excellence is to control smart home devices using your voice. It understands the prompts and requests quite well and responds instantly. Echo's wake word can also be customized to a few pre-defined ones, so you can call any Echo specifically without triggering all your other Echo devices. You can even change the Alexa Voice or the talking speed for convenience.
Amazon Echo Pop: Pros and Cons
After spending two weeks with the Amazon Echo Pop, here are the Pros and Cons to summarize my review.
Pros
New and Fresh Design
Decent sound quality
Smaller footprint
Blends with the home decor
Cons
Lacks temperature and motion sensor
Slightly less accurate at understanding prompts
Limited tap intractability
My Thoughts on Amazon Echo Pop
Amazon Echo Pop brings in a unique design, making it stand out from the other Echo devices. It packs the latest hardware and features to assist you with simple daily tasks. But when it comes to the price, I must say that Amazon has cut corners with Echo Pop without cutting the price. If you want a better experience and more features, I recommend the Echo Dot 5th Gen which costs just Rs 500 more than the Echo Pop.
You might be interested in the following:
You can also follow us for instant tech news at Google News or for tips and tricks, smartphones & gadgets reviews, join GadgetsToUse Telegram Group or for the latest review videos subscribe GadgetsToUse YouTube Channel.