Telegram does not give any notification or alert when someone blocks you on the platform. Knowing if you are blocked or just being ignored can be confusing. But there are some clues that you can look at to make sure if you have been blocked or not. This article discusses multiple signs to check if someone has blocked you on Telegram. Meanwhile, learn how to see WhatsApp Last Seen if Blocked or Hidden (2023)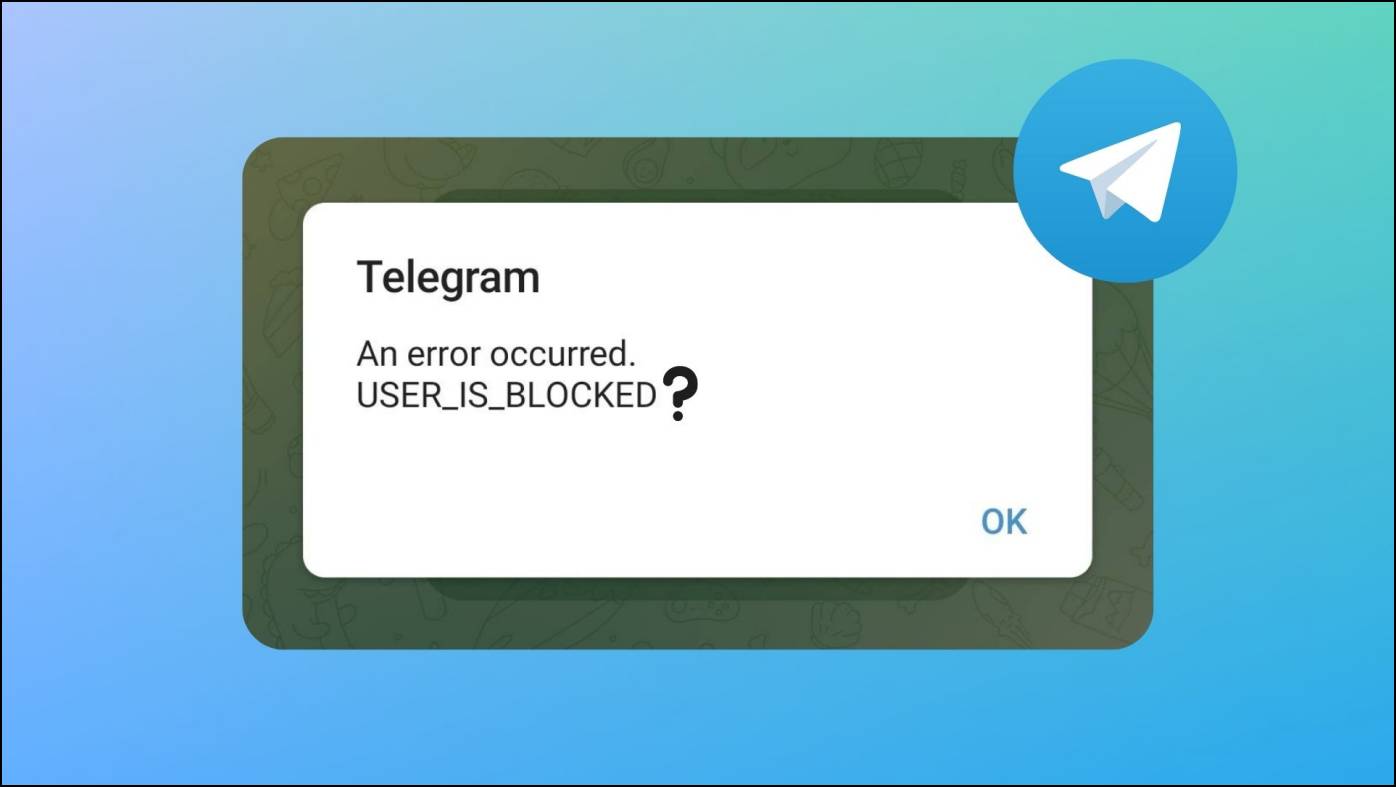 Signs to Check If You Are Blocked on Telegram
Telegram does not notify you when a contact blocks you. This can make it difficult to learn if a user has blocked you. This is why we have listed some signs that can help you determine if a Telegram user has blocked you.
Sign 1 – Messages Are Not Delivered
The first sign is your sent messages will not get delivered to the other person. Although this also happens when they are not connected to the internet, you must wait a while. It could mean the user has blocked you if it still shows only a single tick instead of the two checkmarks. But there are other signs to watch to learn if the contact has blocked you on Telegram.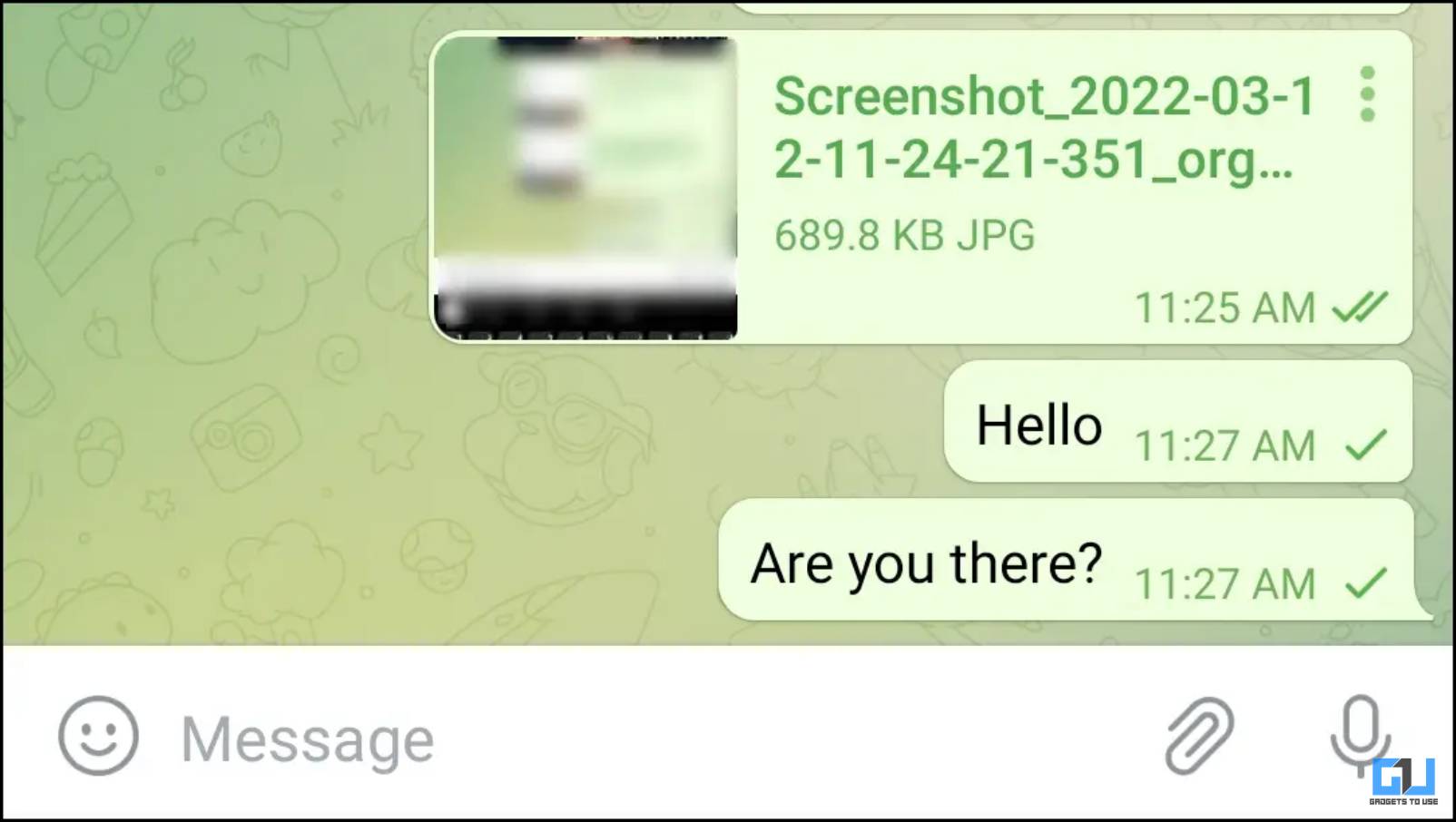 Sign 2 – Profile Picture Replaced by Initials
Another sign is to check the profile picture of the user. Suppose their image is replaced out of nowhere by the initials of their name and surname. This may indicate that they have blocked you. However, unlike WhatsApp, you can still view their Bio.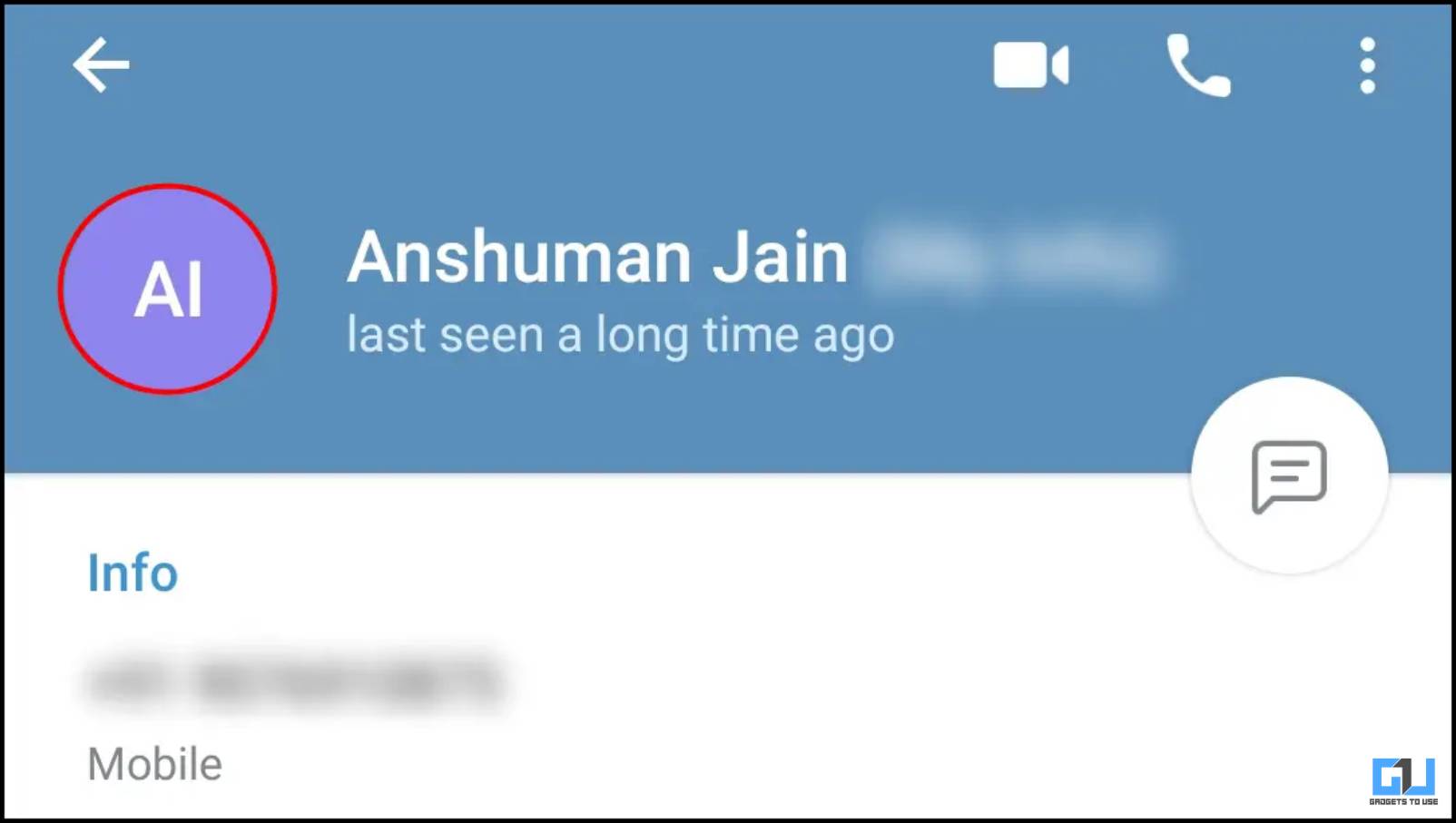 Though there is a likely chance that they might have either removed their profile picture, they might have also not added you as a contact.
Sign 3 – "Online" Status Is No Longer Visible
By default, you can check if a person is active or "Online" on Telegram from their status. But if someone blocks you, then it will only show the "Last seen a long time ago" message under the status, even if they are active on Telegram.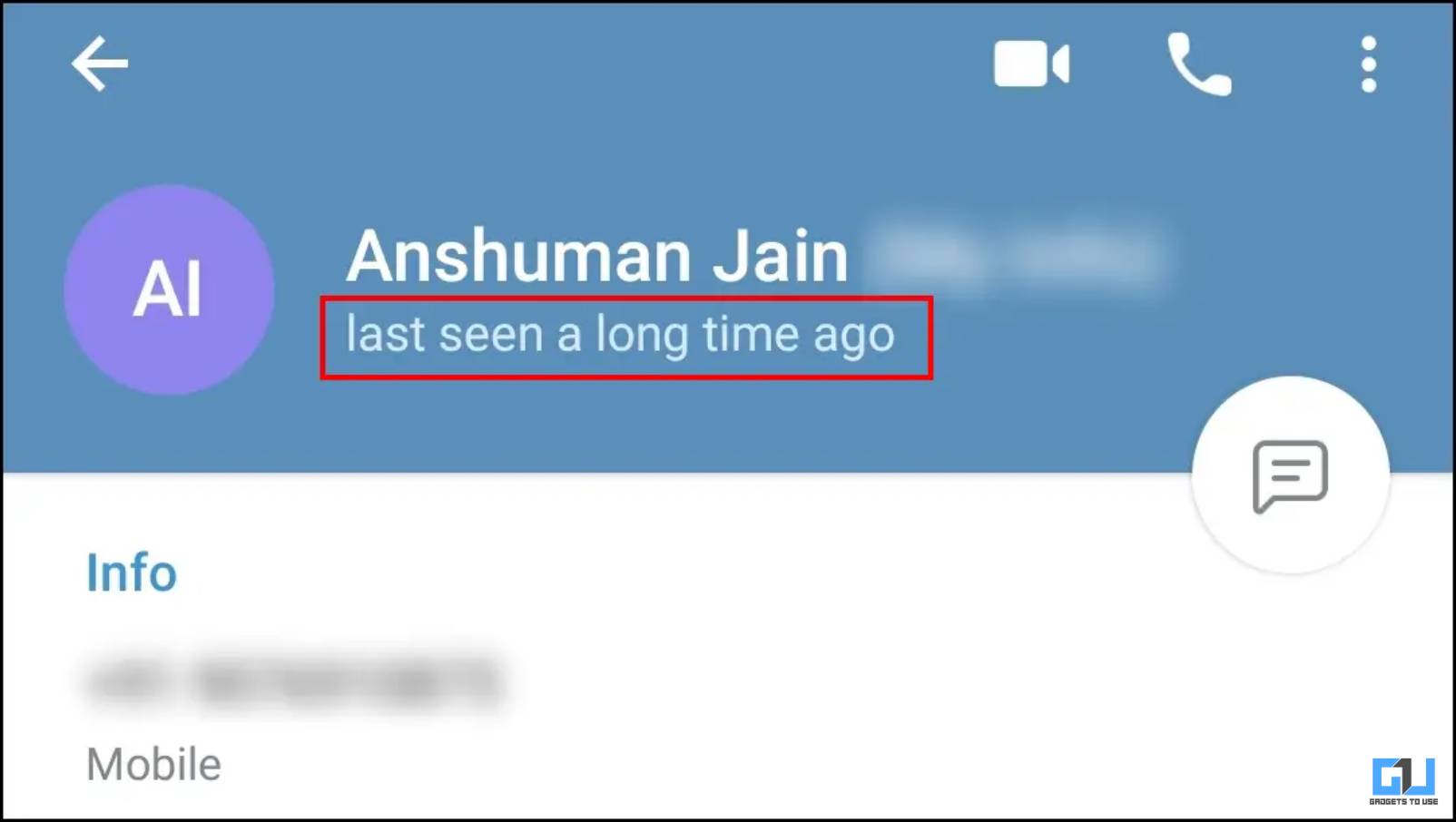 Sign 4 – The User Cannot Be Added to Group Chat
You can also try adding the contact to a Telegram group chat. Generally, adding someone to a group chat shouldn't be a hassle. But when you try to add someone who has blocked you to a group chat, you will get the following error: "An error occurred. USER_IS_BLOCKED."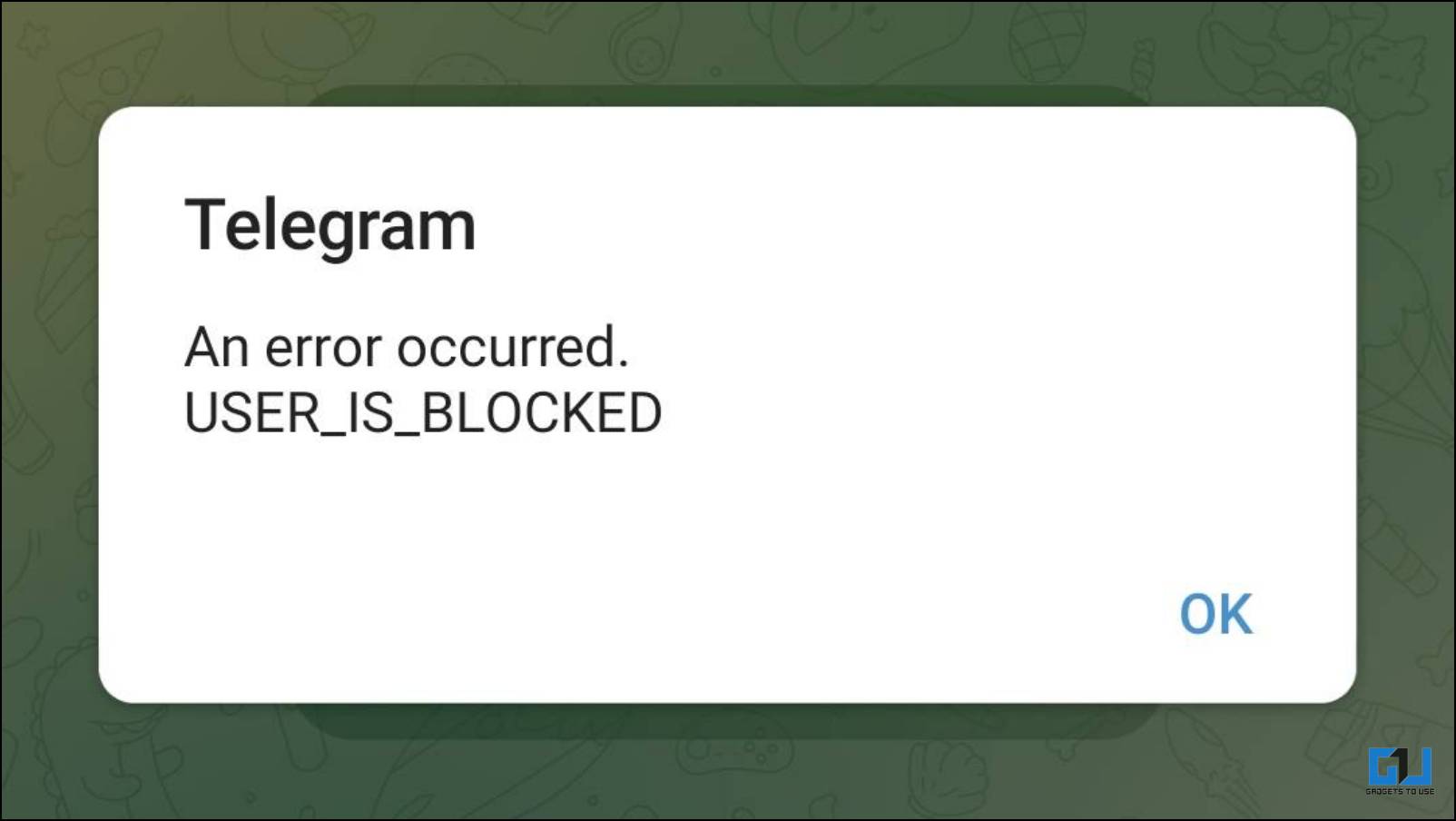 This ensures that the other person has blocked you. The other person can add you to the group chat if they want to, provided you haven't blocked them either.
Sign 5 – Failed to Connect Voice or Video Calls
Try voice or video calling the person in question. If the call does not connect and you receive a "Failed to connect call due to privacy settings" eroor, then this could indicate that you might be blocked.
If you have been blocked, the contact will not be able to receive your calls or see you tried calling them.
Sign 6 – Verify if the Account Has Not Been Deleted
You may come across some of the signs mentioned above if the user has deleted their Telegram account. Tap on the user's profile photo to verify if the account is still active. If you see Deleted Account where the name should be, the person has deleted their account.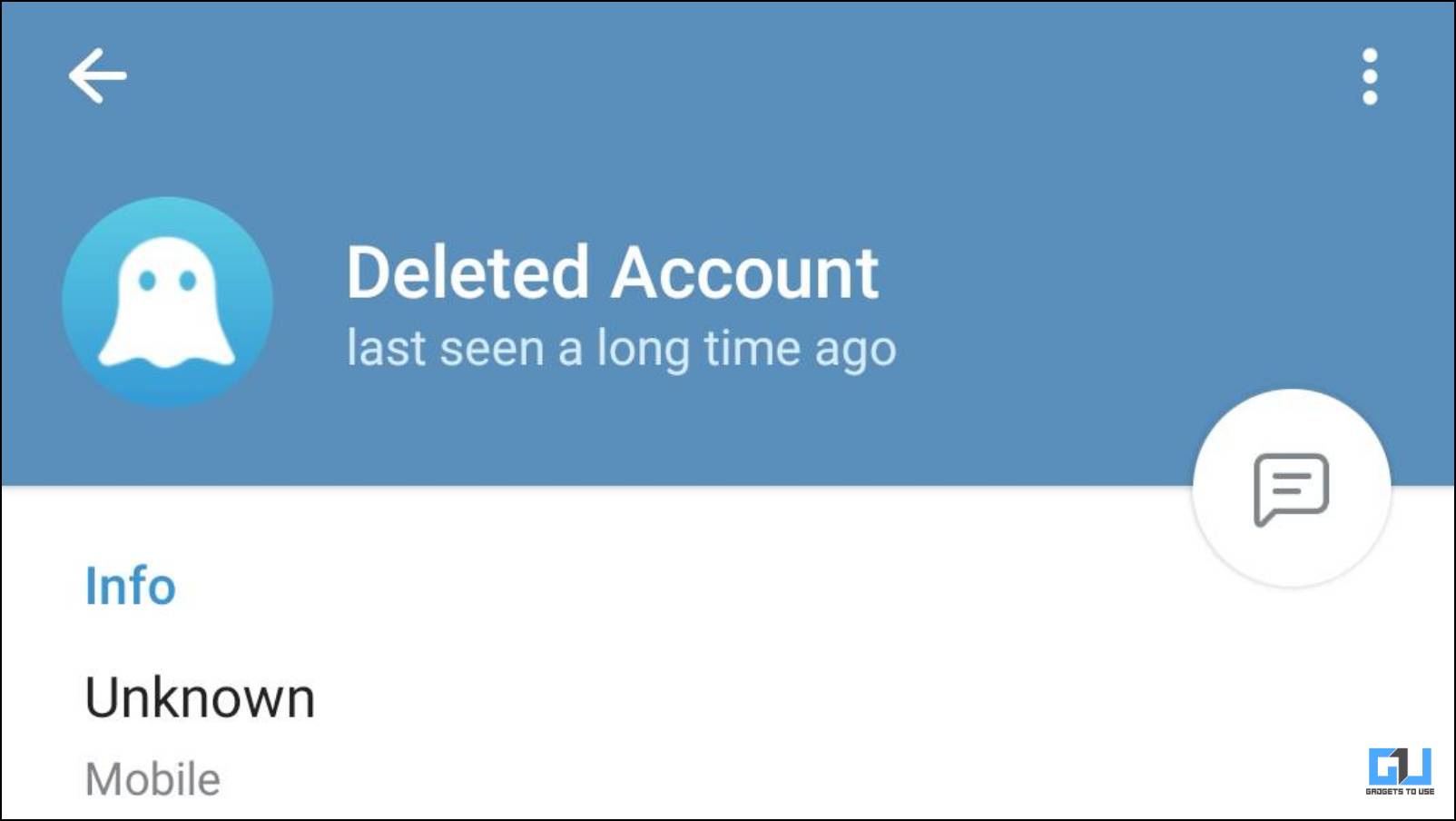 If their name is still visible and you see their initials in the profile photo, then it is clear that the user has blocked you.
FAQs
Q. How Can I Block a Contact on Telegram?
To block a person on Telegram, tap on their profile picture in the chat window. Next, tap on the three dots menu at the top right corner, and tap on the Block User option.
Q. Can I View the Last Seen if Someone Has Blocked Me on Telegram?
No. If someone has blocked you on Telegram, you cannot view their current 'Online' or 'Last Seen' activity. Although, the person in question might have changed their last seen privacy settings.
Q. How Do I Check if I Have Been Blocked on Telegram?
There are different ways to check whether a contact has blocked you on Telegram. Your messages may not get delivered; their initials replace the contact's display picture; missing online activity of the person are a few indicators that you have been blocked.
Q. Is It Possible to Make Calls on Telegram if I Am Blocked?
No. If you try calling a user who has blocked you, it will return an error that says, 'Failed to connect.' The user in question here will also not get any notifications notifying them that you called them.
Wrapping Up
If you see only one or two signs mentioned above, then there is a possibility that you may not be blocked, and the person is not able to access Telegram at the moment. However, if you see all the above signs, you are likely blocked on Telegram. Stay tuned to GadgetsToUse for more such reads.
Also, Read:
You can also follow us for instant tech news at Google News or for tips and tricks, smartphones & gadgets reviews, join GadgetsToUse Telegram Group or for the latest review videos subscribe GadgetsToUse YouTube Channel.