After the success of the OnePlus Nord Buds 2 (review), the OnePlus Nord Buds 2r is the entry-level truly wireless earbuds launched alongside the OnePlus Nord 3 (review). Following the same nomenclature of their premium Buds Pro 2 and Buds Pro 2R, the Nord Buds 2r looks identical to Nord Buds 2 but differs in many things. For a price of INR 2,199, is it refined or rushed? Let's find out in our OnePlus Nord Buds 2r review.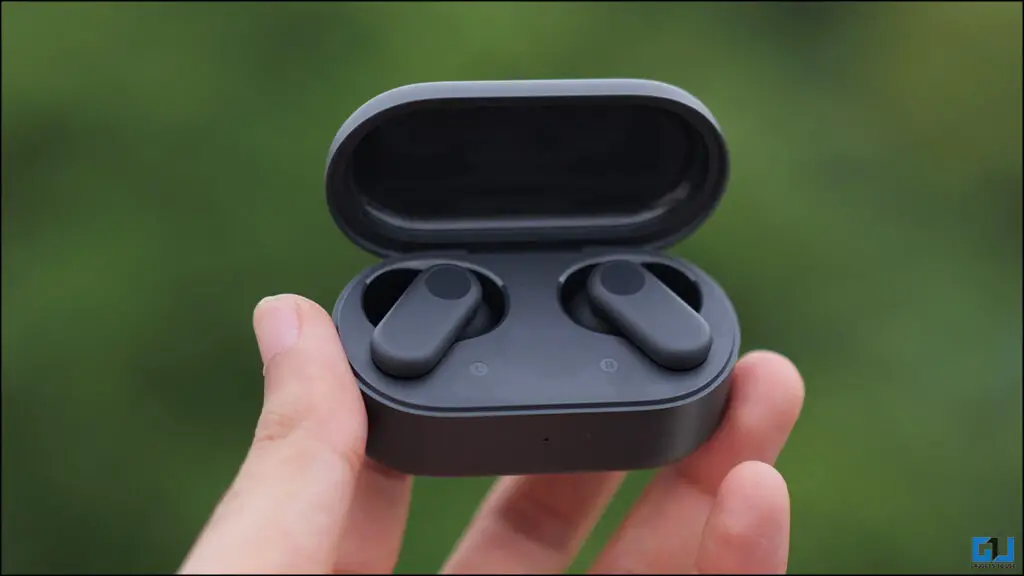 This review was written after testing the OnePlus Nord Buds 2R for a week provided by the company. OnePlus had no input in this review.
OnePlus Nord Buds 2r Review
Before beginning the review, let's look at the OnePlus Nord Buds 2r box contents.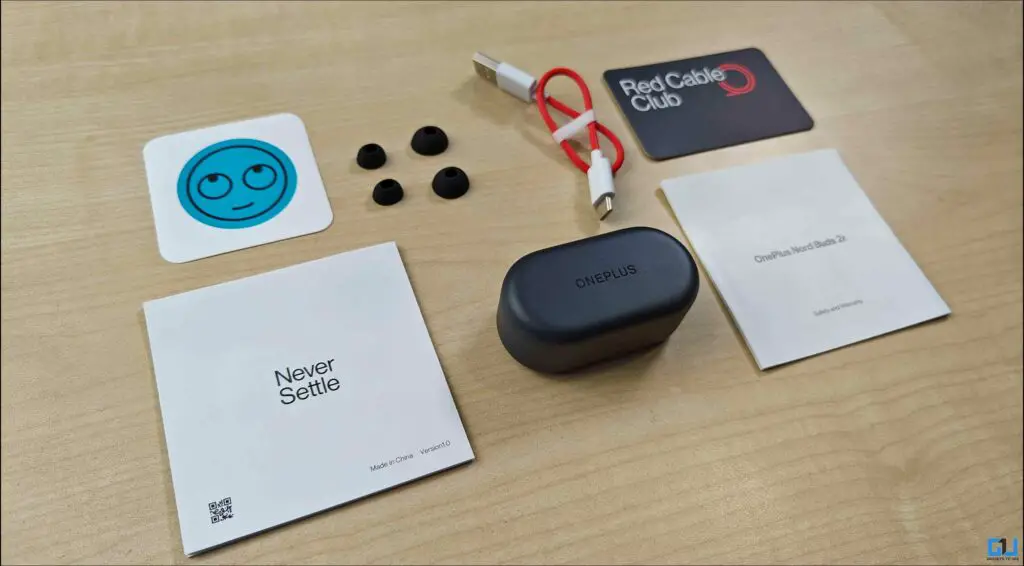 OnePlus Nord Buds 2r
Extra tips (Large and Small)
Type-C Charging cable
User Guide
Safety and Warranty Guide
Red Cable Club Card
Packaging
The packaging of the OnePlus Nord Buds 2r is pretty compact. It looks attractive in the Black and Nord Blue colors, and the big text ensures your eyes won't miss out on the Nord Buds 2R from a bunch of headphones on the shelf. It suits well in terms of OnePlus's marketing strategy to catch eyeballs.
Though when it comes to the unboxing experience, it is very unpleasant. I don't know why they considered designing the accessories' bottom like a pastry box that is not solid. Opening without precaution can lead to dropping all the accessories, which I don't want to happen with a brand-new pair of headphones.
OnePlus needs to rethink the packaging quality of its Nord Buds lineup, as it will add to a more pleasant unboxing experience. To be honest, the original Nord Buds had better packaging and felt solid to keep all things in place.
Design & Build Quality
Building on Nord Buds 2's curved design (reviewed by my colleague), the case is comfortable to hold. And can be slid into the pocket with ease, without feeling annoying. The all-plastic construction makes it extremely light, weighing just 38 grams so that you won't feel its presence in your pocket.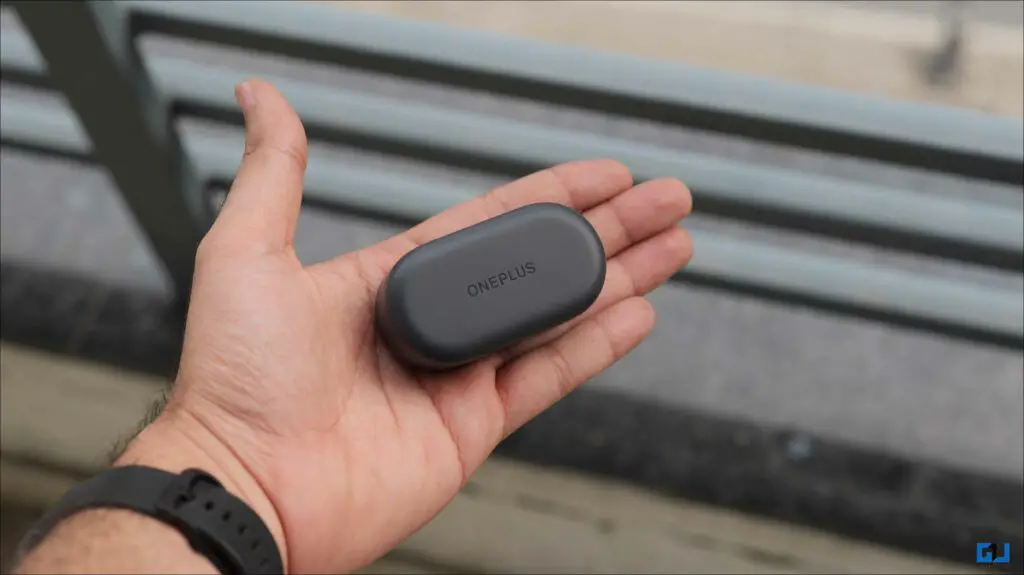 The Matte finish case gives it a premium look of earphones priced in the four to five thousand range. Over time it will pick up scratches, and if you're a rough user, you'll need to handle them with extra precaution.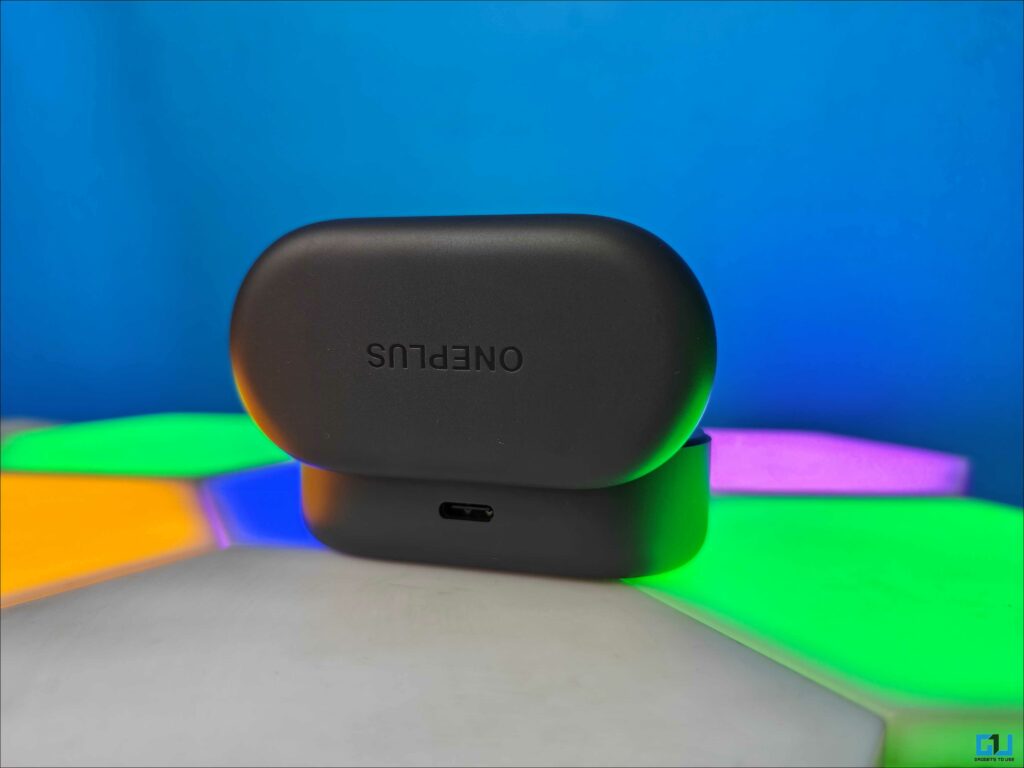 The earbuds are super light and weigh only 4.3 grams, and the flat stem design makes it easy to be worn with a helmet (though I won't recommend you to do it).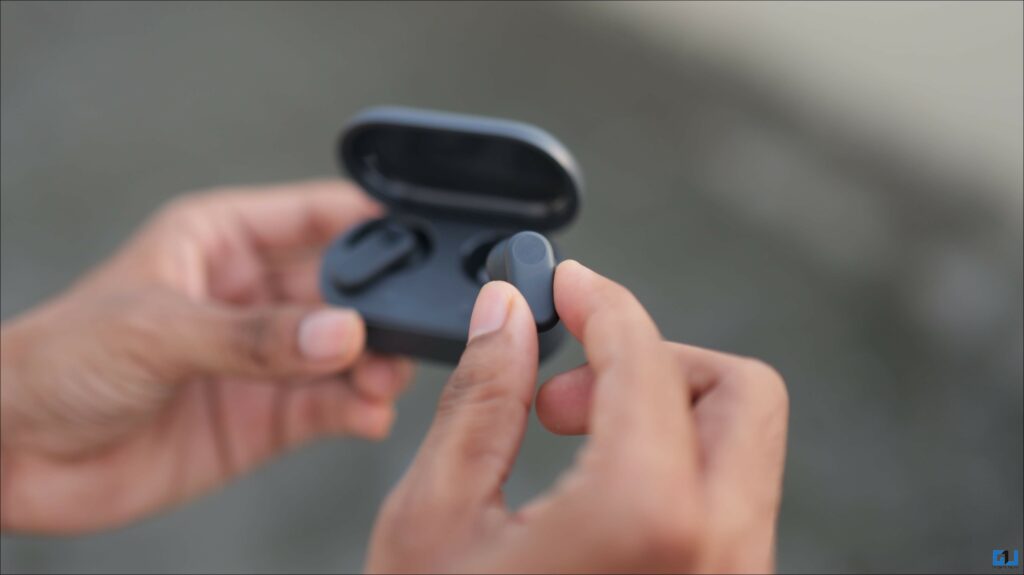 The earbuds are IP55-rated for water and sweat resistant, so you do not need to worry about wearing them during your workout sessions or outdoor activity.
Fit and Comfort
The default mid-size ear tips fit perfectly in my ears, filtering the ambient noise. While listing to rock music at 70% volume, I could barely hear any traffic noise from the balcony. The large and small ear tips are provided in the box if you have a different ear size.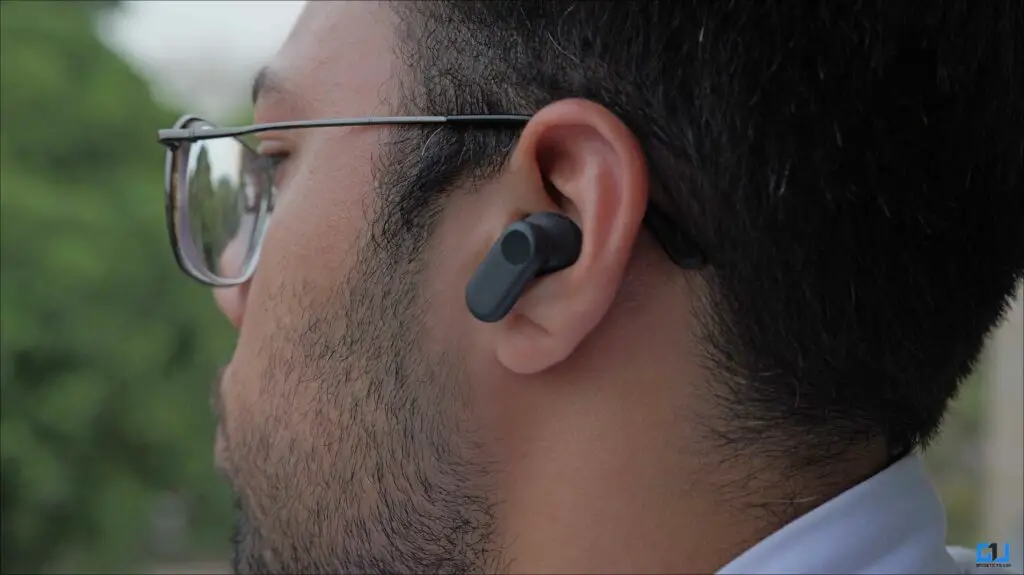 Akin to other Buds in the Nord lineup, the Nord Buds 2r comes with a comfortable and ergonomic design and can be worn for long music-listening sessions. Even I fell asleep listening to music on the Nord Buds 2r and didn't feel any pain at all.
Pairing and App Compatibility
Pairing the Nord Buds 2r for the first time is convenient as all you have to do is open the case lid, and it will automatically enter pairing mode. Bear this fast pairing works only with OnePlus phones (OnePlus 6 or later) running Android 11 or later.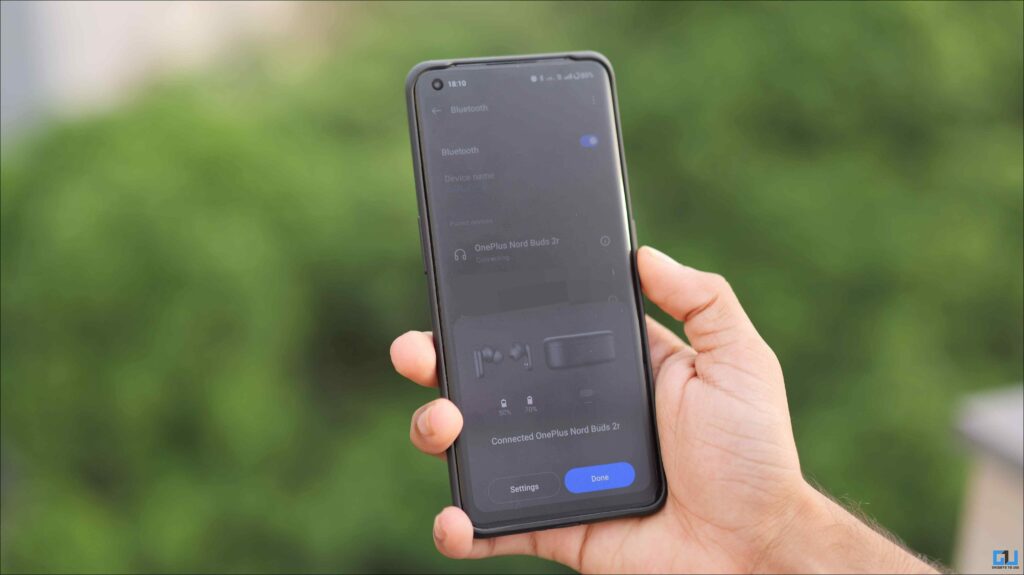 For other phones, you need to pair it manually, which takes a U-turn, as the Nord Buds 2r does not have a dedicated pairing button on the case, unlike previous buds.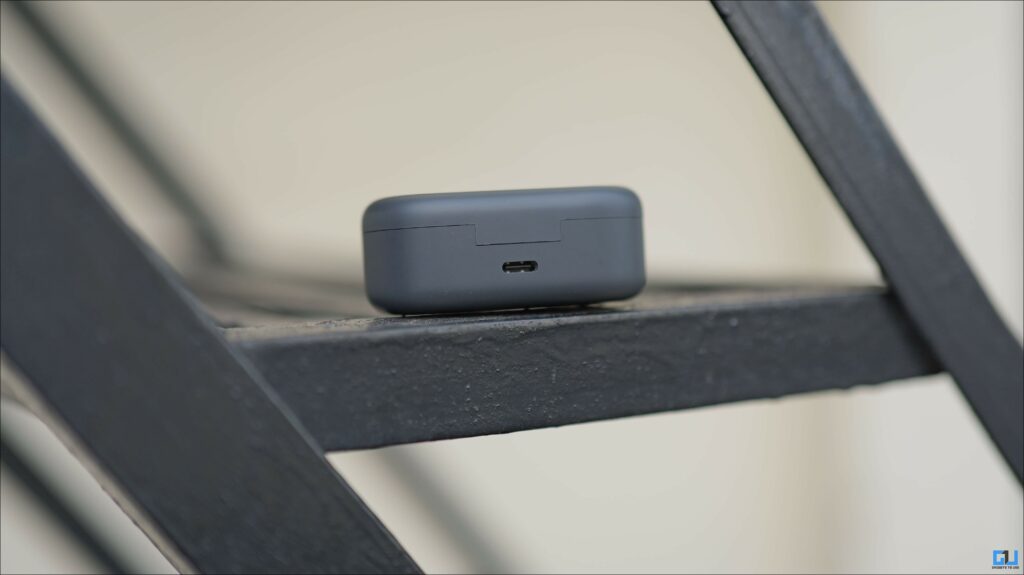 To pair a non-OnePlus or a second phone, both earbuds must be pressed for 4 seconds, which is hard to get used to. This is another cut corner by OnePlus which shouldn't have been done, considering the Buds 2r's case is slightly larger than the Buds 2.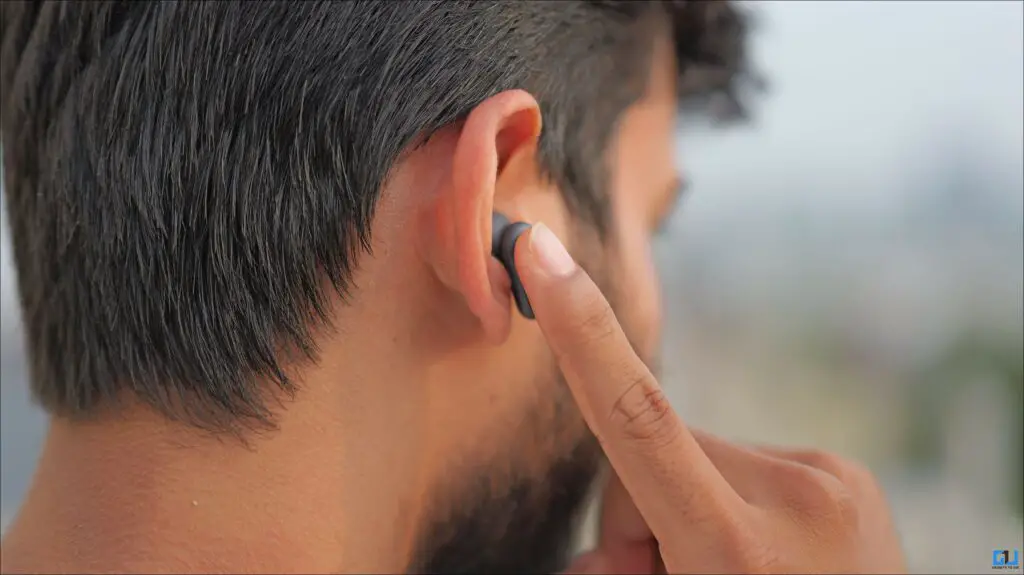 To update the firmware or customize the tap gesture, you need to:
Update the Wireless Earphones app (OxygenOS 12 or later), or
Install the OnePlus Buds app (OxygenOS 11), or
Install HeyMelody App on Non-OnePlus phones.
iPhone users can't update the firmware or customize the controls as the HeyMelody App on iOS does not support the Nord Buds 2r. They either have to rely on the default controls or set them up on an Android phone and then use them on iPhone. The good thing is that the controls are saved on the buds and work with all devices.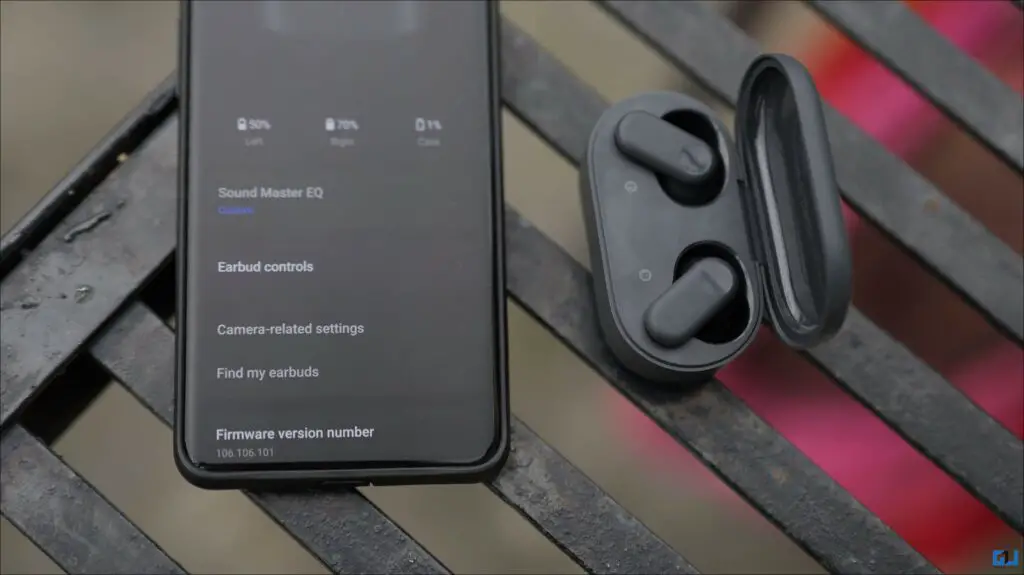 It is high time OnePlus should streamline the app support for their Nord Buds, considering the Nord Buds series has a larger user base.
Tap Gesture
The little glossy circles on earbuds are the touch sensor to control the buds; they are flushed into the flat stem with a slight inner curve, making your fingertips land perfectly on the right spot.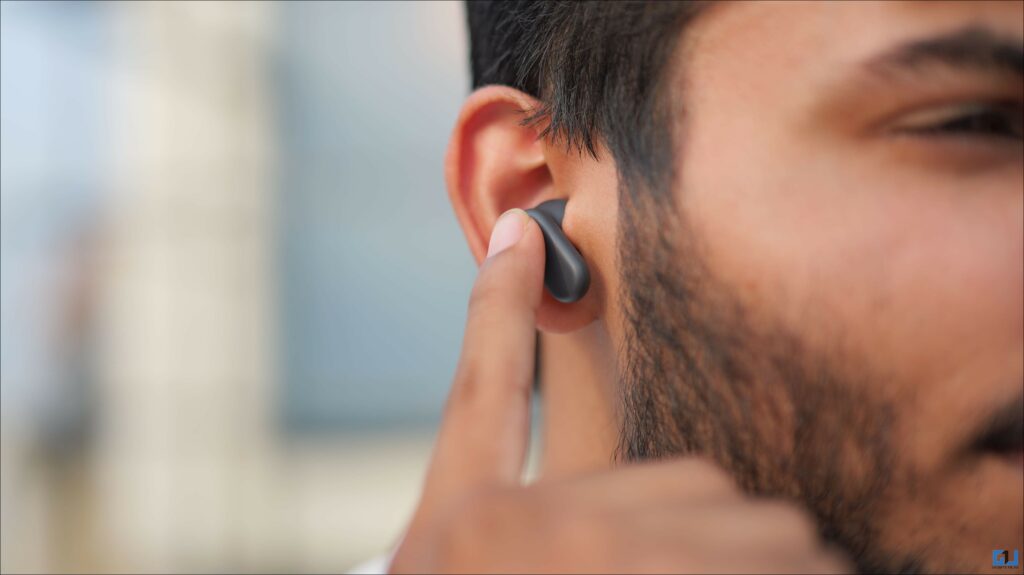 The default controls of the buds are as follows:
Single tap to Play or Pause Music
Double tap to change the next track
Triple tap to play the previous track
With the app, these gestures can be customized for both the individual earbuds. In contrast, the long touch and hold can only be used to switch between paired devices and can't be customized.
Though there's no option to control volume natively, triggering the voice assistant to change the volume level does the job rather than reaching the source device.
Double tapping either bud works as a shutter button for your phone's camera, which works with OnePlus phones.
While the touch gestures work well with mobile phones, I did face a few hiccups on Windows, as often it didn't recognize the play and pause gestures, and I had to control it on Spotify manually. It also registers accidental touches pausing the music when not intended to.
Mic Quality and Calling Experience
There are three holes on each earbud, but strangely only two are microphones. There's no statement from OnePlus about the extra hole at the top. It should be for some noise cancellation, but the Nord Buds 2r does not come with Active Noise Cancellation.
As for the call quality, an AI noise-cancellation algorithm kicks in during calls. During my experience, it took 5-10 seconds to start the voice isolation and cut the noise of the ceiling fan. Once the isolation kicked in, the person on the other end could hear me very clearly.
Connectivity and Audio Formats
The OnePlus Nord Buds 2r uses Bluetooth 5.3 for connectivity and works well up to a wireless range of 10 meters. I had no connectivity issue during my time and could leave my phone or laptop three rooms away, yet they didn't lose the connection. With already good latency performance, the dedicated game mode drops even lower to 94ms without noticeable delay.
They can be paired with multiple devices, and long pressing either bud switches to the last connected device. As for the audio formats, the OnePlus Nord Buds 2r supports AAC and SBC
Audio
The audio quality of the Nord Buds 2r is pretty good for the price. If judged solely based on sound quality, they sound as good as headphones double their price, around INR 4,500.
The Nord Buds 2r has a large 12.4mm dynamic driver, focussing on the bass, which is pretty good. Using the app or the native controls on OnePlus phones, you can switch between the three sound profiles.
Balanced: It mixes the bass and vocals while retaining the details and does not overpower. Good for casual music listening.
Bass: To power the bass, it increases the audio slightly and loses the vocal details, which sounds kind of hollow to me. If you're not bothered about details and like bass, you'll be quite happy with the Bass mode on Nord Buds 2R. Considering they come just for ₹2,200.
Bold: It tones down the highs to focus on the mids and vocals while slightly decreasing the overall volume.
With the app or Bluetooth settings on OnePlus phones, three custom modes can be created using a 6-band Equalizer. Though with phones with Dolby Atmos support, you can have more granular audio adjustments, with eight additional presets and ten band EQ.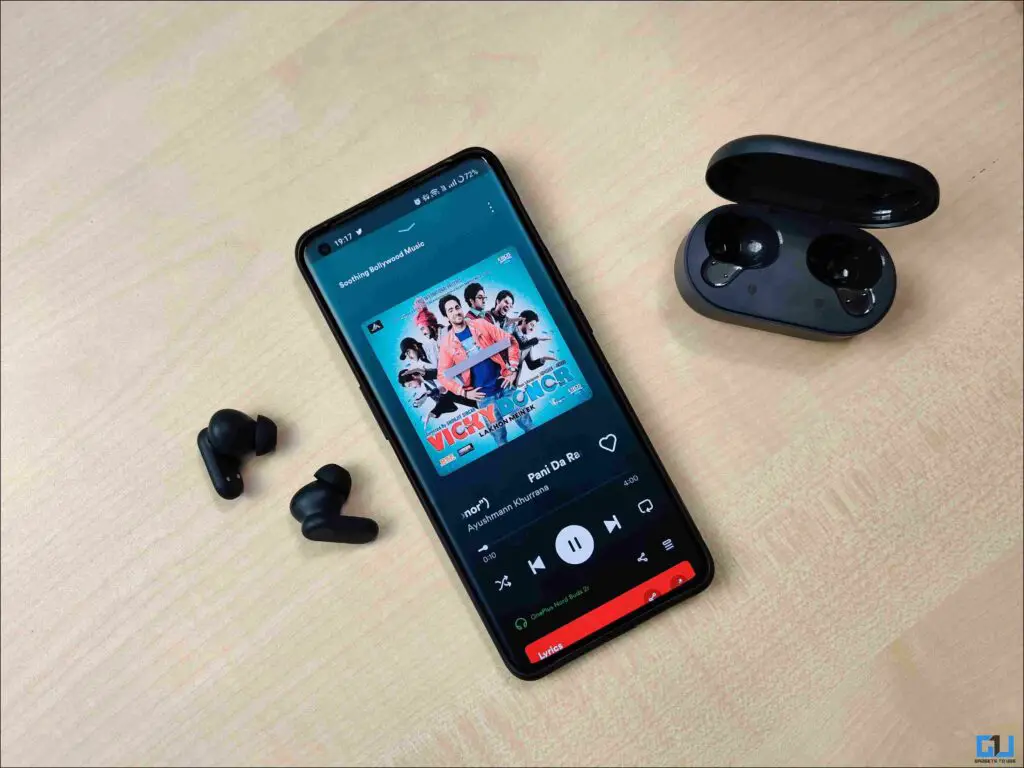 The lack of Active Noise cancellation does feel like a missed opportunity, considering the other corner-cut considering size or earbud is almost identical to that of Nord Buds 2, which have ANC.
Battery
Each earbud packs a 36 mAh battery making 72 mAh for both buds. That can last 8 hours with continuous music playback or 4 hours of continuous phone calls. During my test, they lasted for 7 hours and 15 mins at 80% volume and a few jumps to max volume.
The case has a 480mAh battery that can recharge your buds more than five times, giving 38 hours of total music playback. A quick ten minutes charge adds up to two hours of music listening.
OnePlus Nord Buds 2r: Pros and Cons
After spending my time with the Nord Buds 2r, here are the Pro and Cons to summarise my review:
Pros
Comfortable and Compact
Punchy Bass
Overall good sound quality
Long battery life
IP 55 rating
Cons
Case easily picks up scratches
No wear detection
Lack of a dedicated pairing button
Lacking highs and vocals
No App support for iOS
OnePlus Nord Buds 2r: Final Verdict
With a price difference of INR 800, the OnePlus Nord Buds 2r does offer a really good audio experience similar to Nord Buds 2, except for the ANC and transparency mode. However, the lack of a dedicated pairing button creates more mess than making things easier.
If OnePlus could improve the packaging, accidental touch issues, and optimize the vocals in the bass mode. The OnePlus Nord Buds 2r can be a good option for Bass lovers for INR 2200.
Check out our other reviews:
You can also follow us for instant tech news at Google News or for tips and tricks, smartphones & gadgets reviews, join GadgetsToUse Telegram Group or for the latest review videos subscribe GadgetsToUse YouTube Channel.