Do you often get too many YouTube video results while doing a Google search? This might lead to missing important information due to clickbait YouTube videos. What if you could remove them for a clean browsing experience? We heard you. This article explains several methods to remove YouTube video results from a Google Search. Additionally, you can learn to block certain websites while making a Google Search.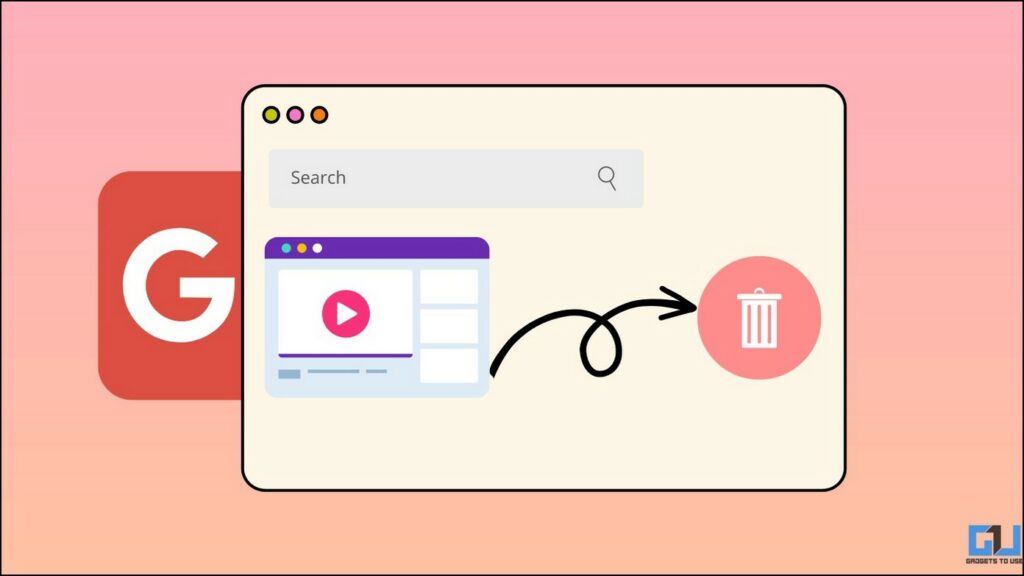 How to Exclude YouTube Videos From Google Search Results
When you perform a Google search, the algorithm browses a vast ocean of content to provide relevant results. Since YouTube is a rich source of information, its content often lands in your search results.
However, readers searching for guides and tutorials usually prefer written text to get in-depth knowledge of a query than watching a YouTube video about it. This explainer will help remove YouTube video results from any Google search. Let's get started.
Note: There's no sure-shot way to remove YouTube videos entirely from your search results, especially if Google algorithm deems it is highly relevant to the query. However, you can reduce its appearance in your search results by following these methods.
Method 1 – Use Advanced Search Operators to Remove YouTube Video Results
Advanced search operators are those symbols or words that help you make search results more precise. Google supports many of them, which can be used to remove a particular category, say YouTube, from the search results. Here's what you need to follow:
1. Append the following text to your Google search to remove all YouTube video results.
<Search Query> -site:youtube.com
For example, Download YouTube Shorts -site:youtube.com
2. This instantly removes all YouTube videos from your Google search result, providing a clean, text-only browsing experience.
3. Alternatively, you can append -youtube to your search query to get similar results if the above didn't work for you. For example, Download YouTube Shorts -youtube.
Method 2 – Install an Extension to Filter Search Results
Installing a browser extension is another nifty method to remove YouTube videos from your search results. The "Filter Anything Everywhere" extension is an effective solution that can help you filter Google search results.
1. Add the Filter Anything Everywhere extension to your browser.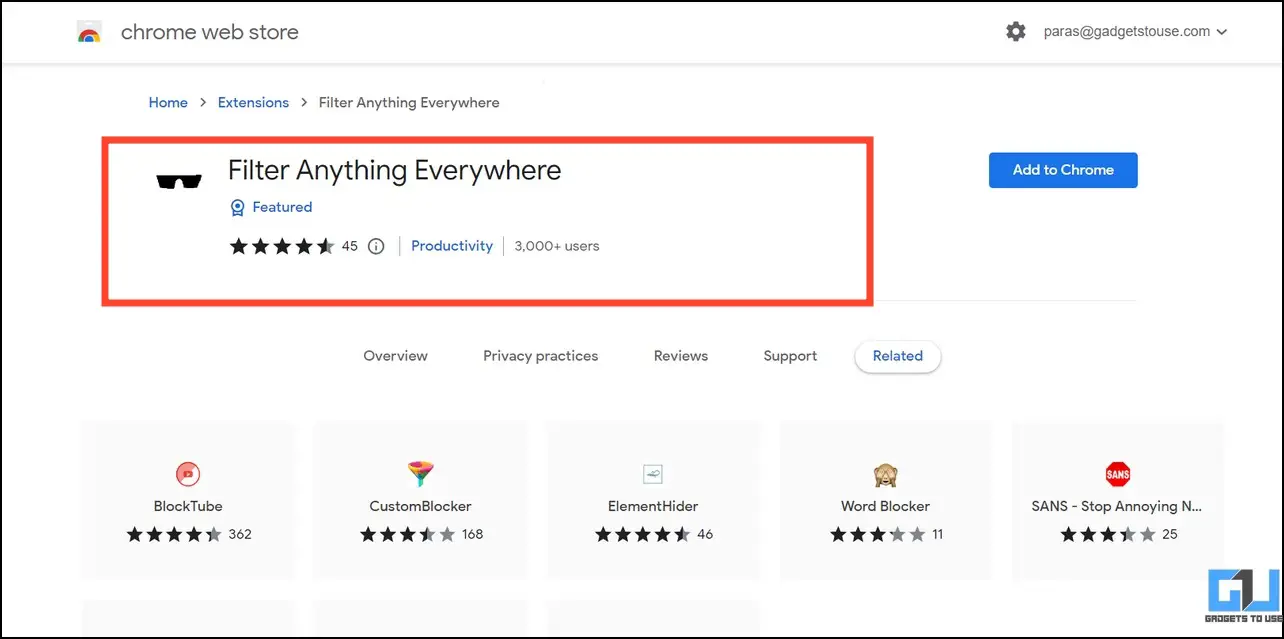 2. Perform a Google search and open the installed extension. Type youtube.com to exclude it from your search results.
3. Once you hit the enter key, all YouTube video results will instantly get removed/hidden.
Method 3 – Use Specific Keywords While Searching
If you're searching for a query on Google, you are more likely to end up with video results than text guides. However, including specific keywords in your search results, such as 'article,' 'text,' 'written guide,' 'text tutorial,' etc., make it more precise and directs the Google algorithm to show more text-form links instead of video suggestions.
Method 4 – Switch to Verbatim Search
Introduced in 2011, the Verbatim search generates results closer to the searched words. In other words, verbatim removes corrected, suggested, and related results, directing Google's algorithm to generate more precise results for the searched query. When paired with Method 1, this can be a game changer for removing and reducing related YouTube video results that often appear in your Google search results. Here's how you can enable Verbatim Search on Google.
1. Click Tools on Google Search results to access options.
2. Expand the All Results drop-down menu and switch to Verbatim to enable it.
Method 5 – Utilize Google Search Filters
While searching on Google, the algorithm automatically categorizes the results for better viewability. You can switch between these categories to hide video results appearing on your timeline. Here's how:
1. Expand the All Filters drop-down menu on your Google search page.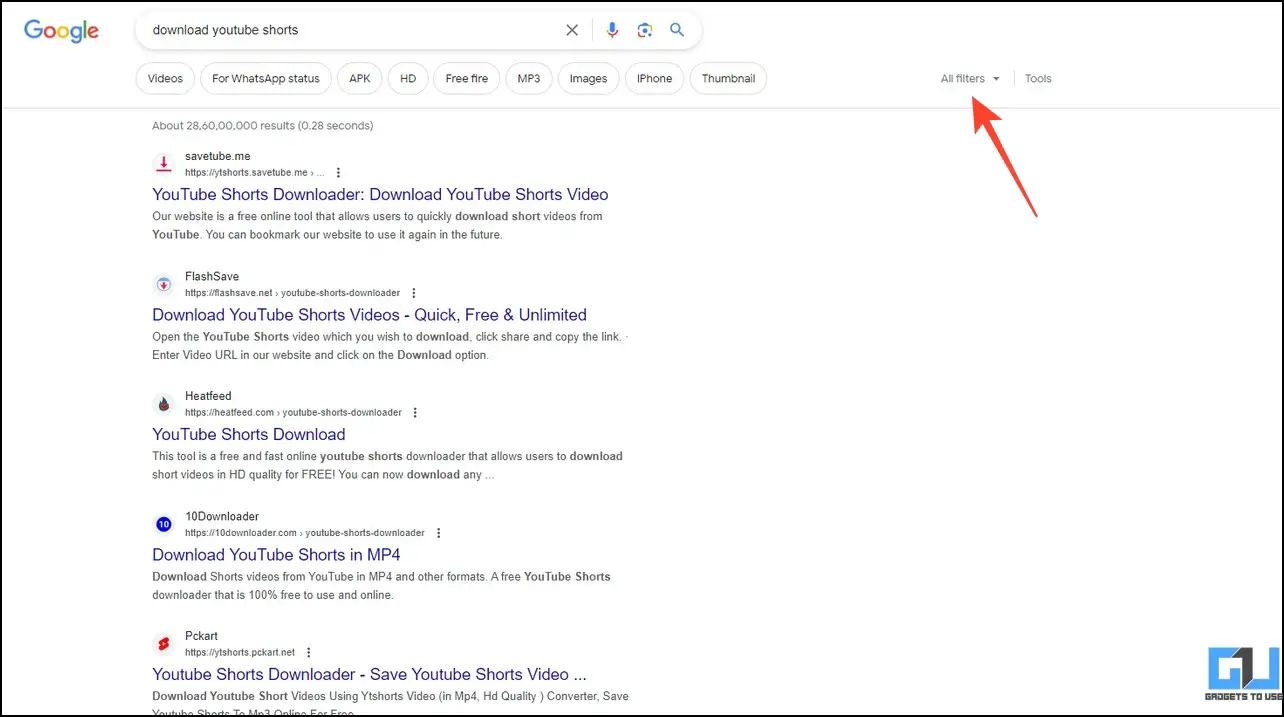 2. Switch to your desired category to view the search results of a similar kind. For example, the Image filter will show all images related to your searched query.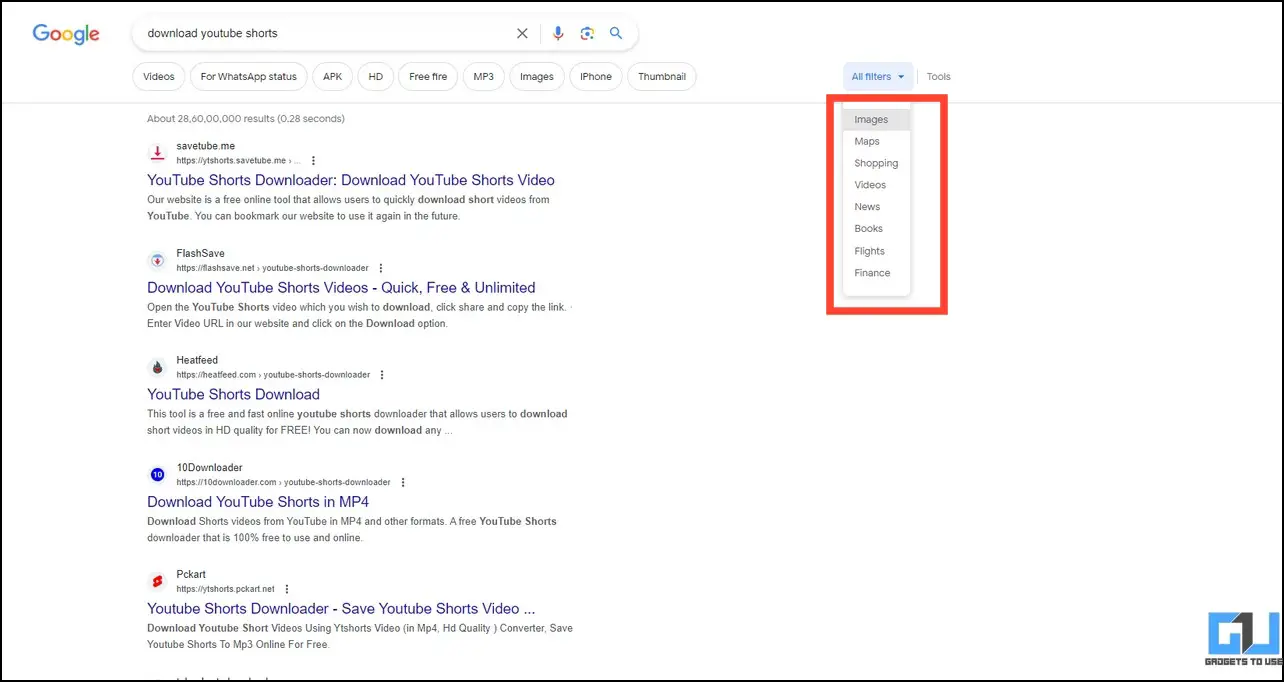 3. Similarly, you can get text-only search results by enabling the News filter, hence removing all video results from your timeline.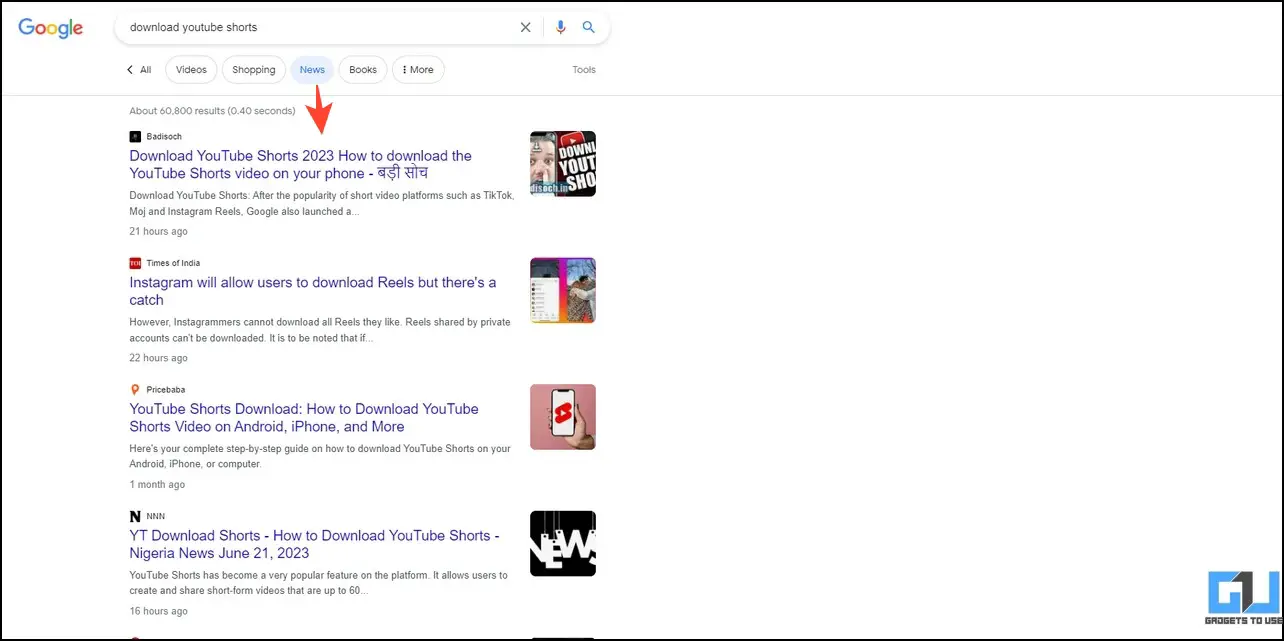 Method 6 – Try a Different Search Engine
Besides Google, you can try other popular search engines, such as DuckDuckGo or StartPage, which provide a clean browsing experience with minimal YouTube video results appearing in their feed. What's more interesting about them is that they provide users with a 'no-tracking' policy, making the browsing experience cleaner and free from unwanted YouTube video recommendations.
1. Access DuckDuckGo on your browser to search your query.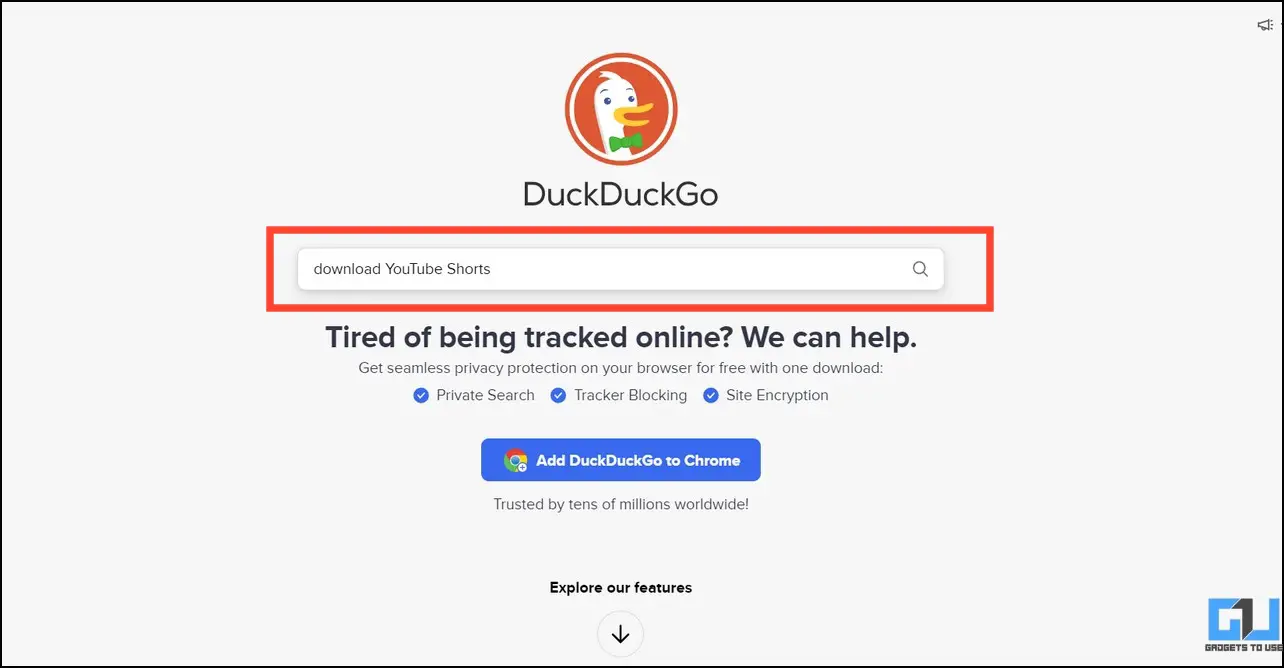 2. The search engine automatically categorizes the results intelligently to separate YouTube videos from it.
3. You can switch to the Videos tab anytime to watch YouTube results related to your search query.
4. The Startpage Meta search engine also provides similar results.
Method 7 – Remove/Hide Your YouTube Video from Search Results
In addition to other video results, you can hide/remove your channel's video using the YouTube Creator studio, preventing them from appearing in Google search results. Follow these easy steps to stop your YouTube videos from appearing in Google Search.
1. Open YouTube Studio to access your channel's content.
2. Click the Visibility setting next to your desired YouTube video and switch to Unlisted.
3. Press Save to apply the changes.
Note: Unlisted YouTube videos can be shared or viewed by anyone with a link to it, but they don't show up in search results or other tabs.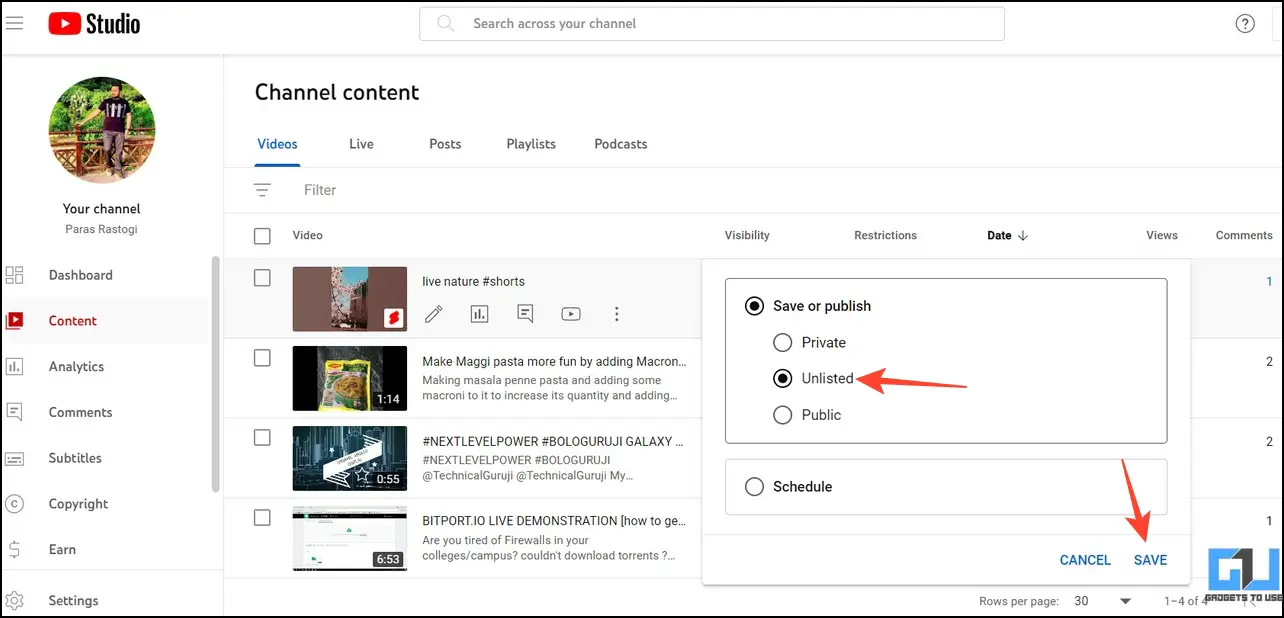 FAQs
Q. How Can I Reduce/Remove YouTube Results in Google Search?
You can include advanced search operators in your search query or use a browser extension to reduce or entirely remove YouTube results appearing in a Google Search. For more details and methods, check the methods listed in this explainer.
Q. Can I Remove Unwanted YouTube Video Suggestions in a Google Search?
With the help of Verbatim and Advanced search operators, you can produce more precise Google results for your searched query, removing any unwanted YouTube video suggestions appearing on your feed.
Q. How to Exclude My YouTube Channel's Video From Appearing in Google Search?
Access the YouTube Creator Studio and switch your video's visibility to Unlisted. This will direct the Google algorithm to exclude your YouTube video from appearing in any Google search.
Wrapping Up
We hope this guide has helped you to restrict annoying YouTube suggestions from Google search results. If you found it useful, forward this read to your friends and subscribe to GadgetsToUse for more informative walkthroughs. Also, don't forget to check the below links for more interesting guides to enhance your Google Search.
You might be interested in:
You can also follow us for instant tech news at Google News or for tips and tricks, smartphones & gadgets reviews, join GadgetsToUse Telegram Group, or for the latest review videos, subscribe GadgetsToUse YouTube Channel.