Telegram has always stayed ahead of other messaging apps by including several useful features and customizations. One such feature is to add multiple profile photos. It allows you to express yourself in various ways. However, as time passes, these photos can become redundant and clutter your account, and others can see them. So, in this article, we will explore three ways to delete old profile photos on Telegram.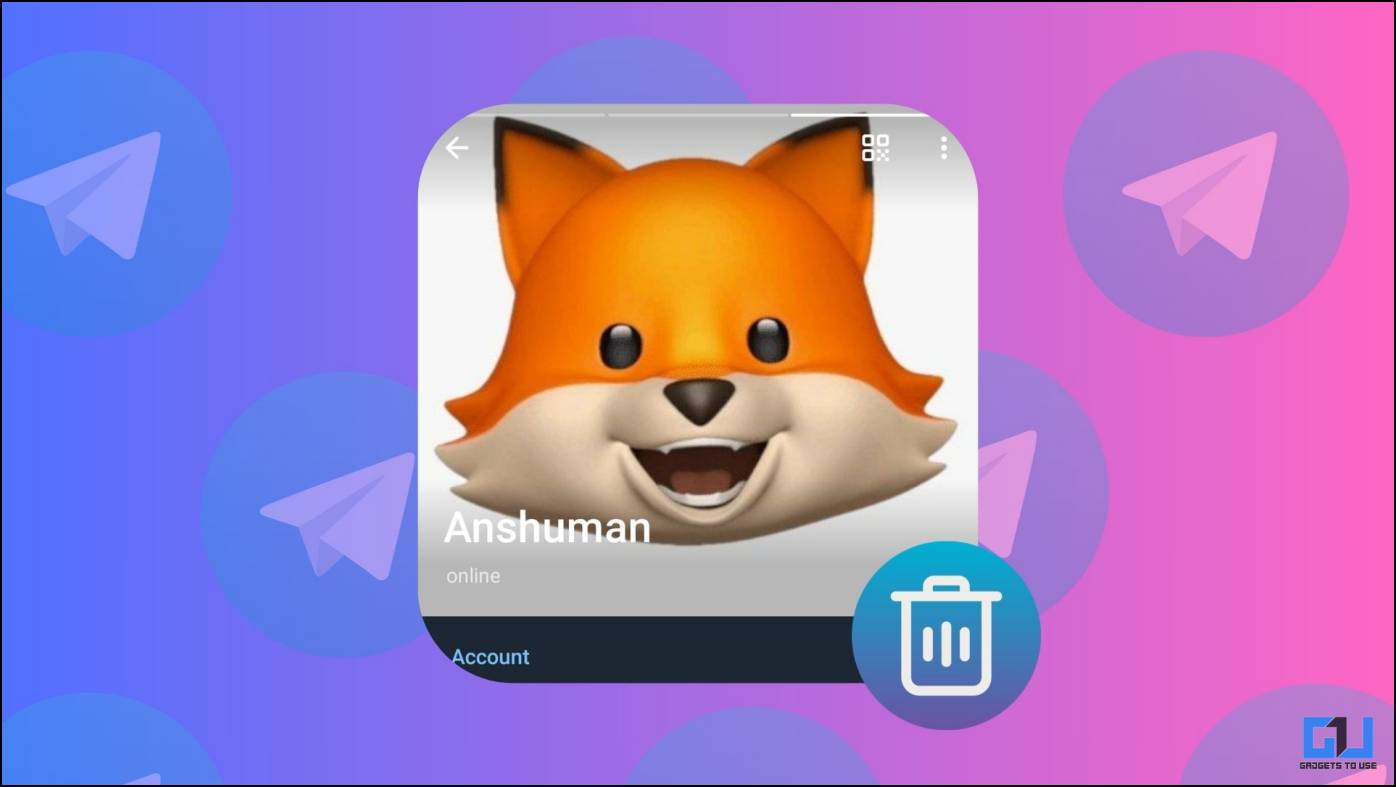 How to Delete Your Old Telegram Profile Photos?
If you have added more than one profile photo, other contacts can view them by visiting your profile. This is a good way to showcase your personality and interests. But if you want to get rid of some old photos, refer to the methods discussed below for Android, iOS, and Telegram on Desktop.
Method 1 – Delete Multiple Telegram Profile Pictures on Android
If you have added multiple images as profile photos in your Telegram account, follow the steps below to delete them on your Android device.
1. Open the Telegram app.
2. Tap on the hamburger menu in the top left corner.
3. Next, tap on your profile photo.
4. Now tap on the profile photo's left or right edge to browse through them.
5. Choose the image you want to delete and tap on the three-dot menu at the top right side.
6. Tap on the Delete option.
7. In the confirmation prompt, select Delete.
Doing so will delete the selected image. You can now add more recent images to the list of profile pictures.
Method 2 – Remove Old Profile Photos in Telegram on iOS
The process to remove old profile photos in Telegram is slightly different on the iOS version of the app. But you can refer to these steps to remove the images you don't want on your profile anymore.
1. Open the Telegram app and tap on the Settings tab.
2. Tap on the Edit option in the top right corner.
3. Next, tap on your profile photo.
4. Swipe left or right to browse between your saved profile images.
5. Choose the one you want to delete, then tap the bin icon.
6. Lastly, tap on Remove to get rid of the image.
Method 3 – Delete Telegram Profile Photos on the Desktop
Besides the smartphones, you also have the option to delete your old profile photos from the desktop version of Telegram. The steps are more or less the same as the Android version of the app, with minor differences. Let us look at the steps for this method.
1. Launch the Telegram app on your PC.
2. Click on the hamburger menu in the top left corner.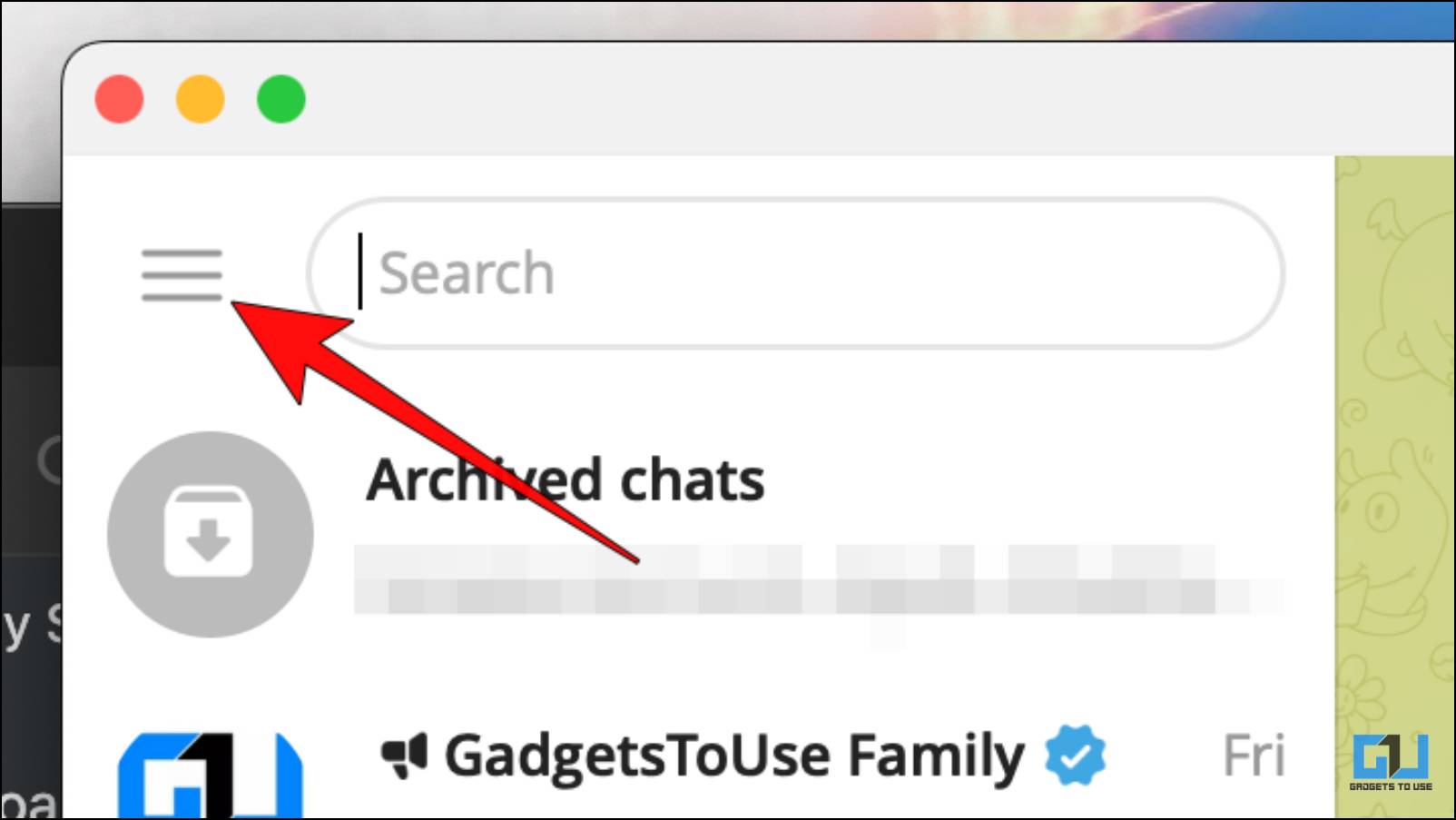 3. Head over to Settings.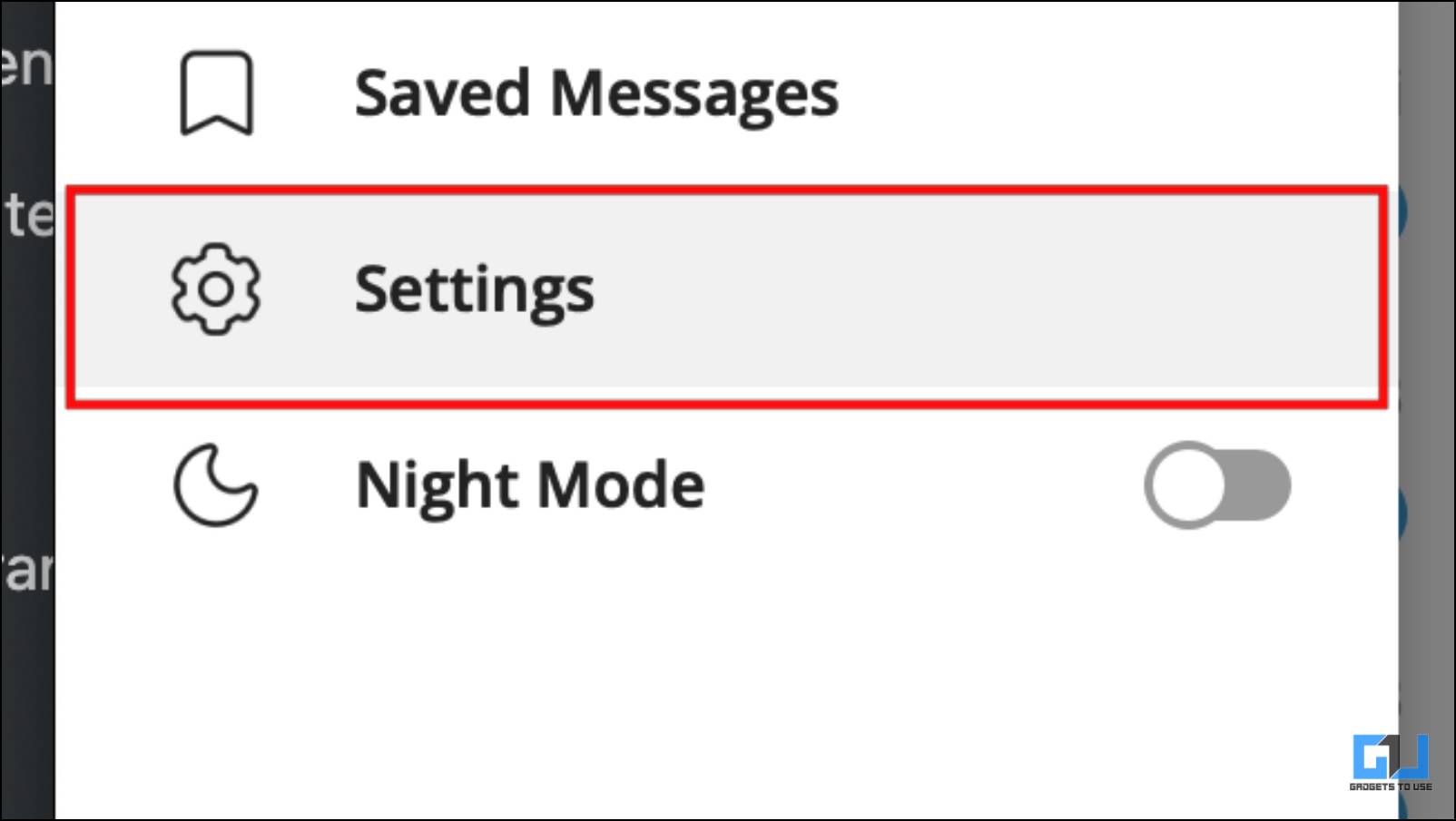 4. Now click on your profile photo.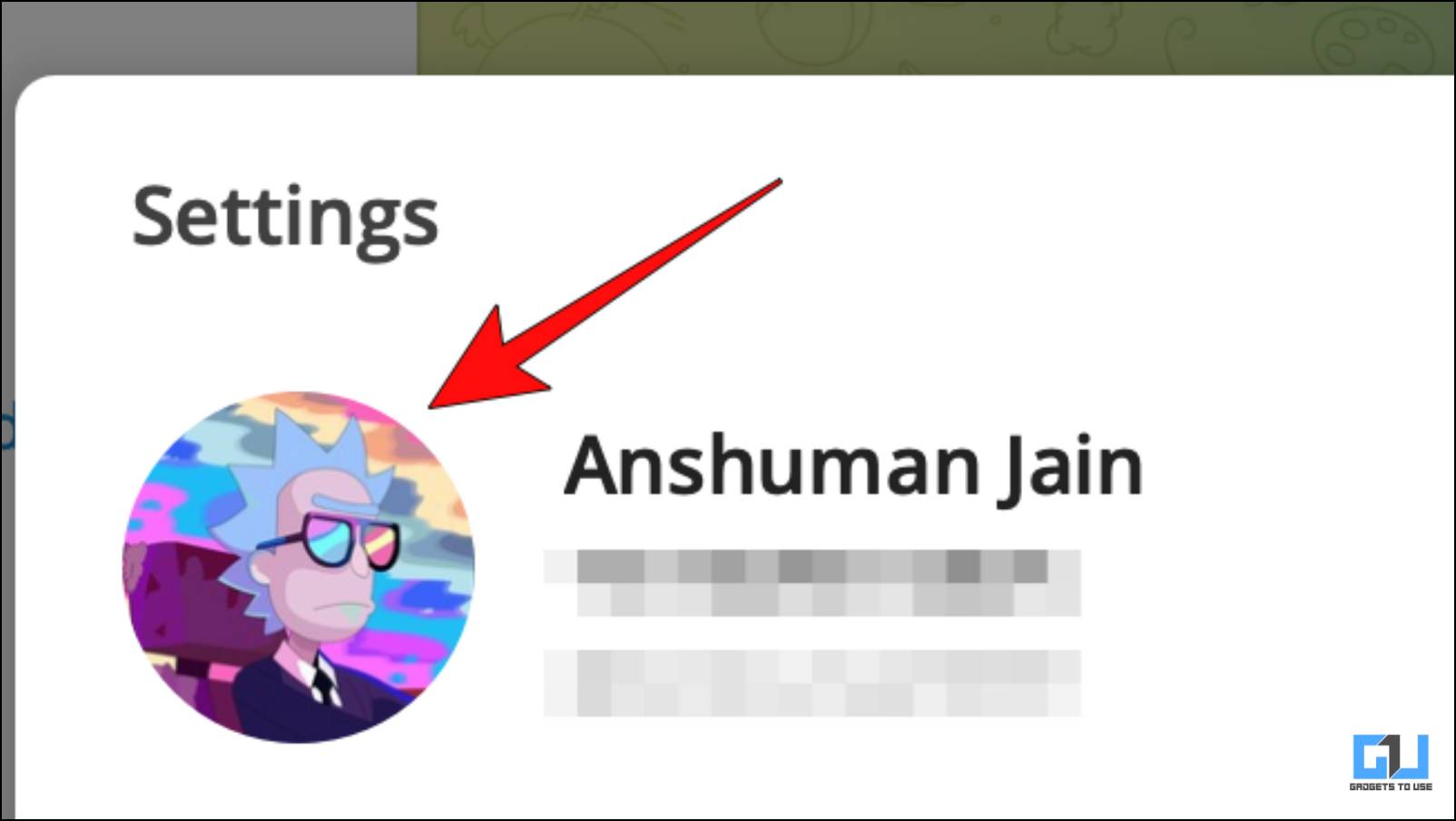 5. Here, you can view your older profile photos.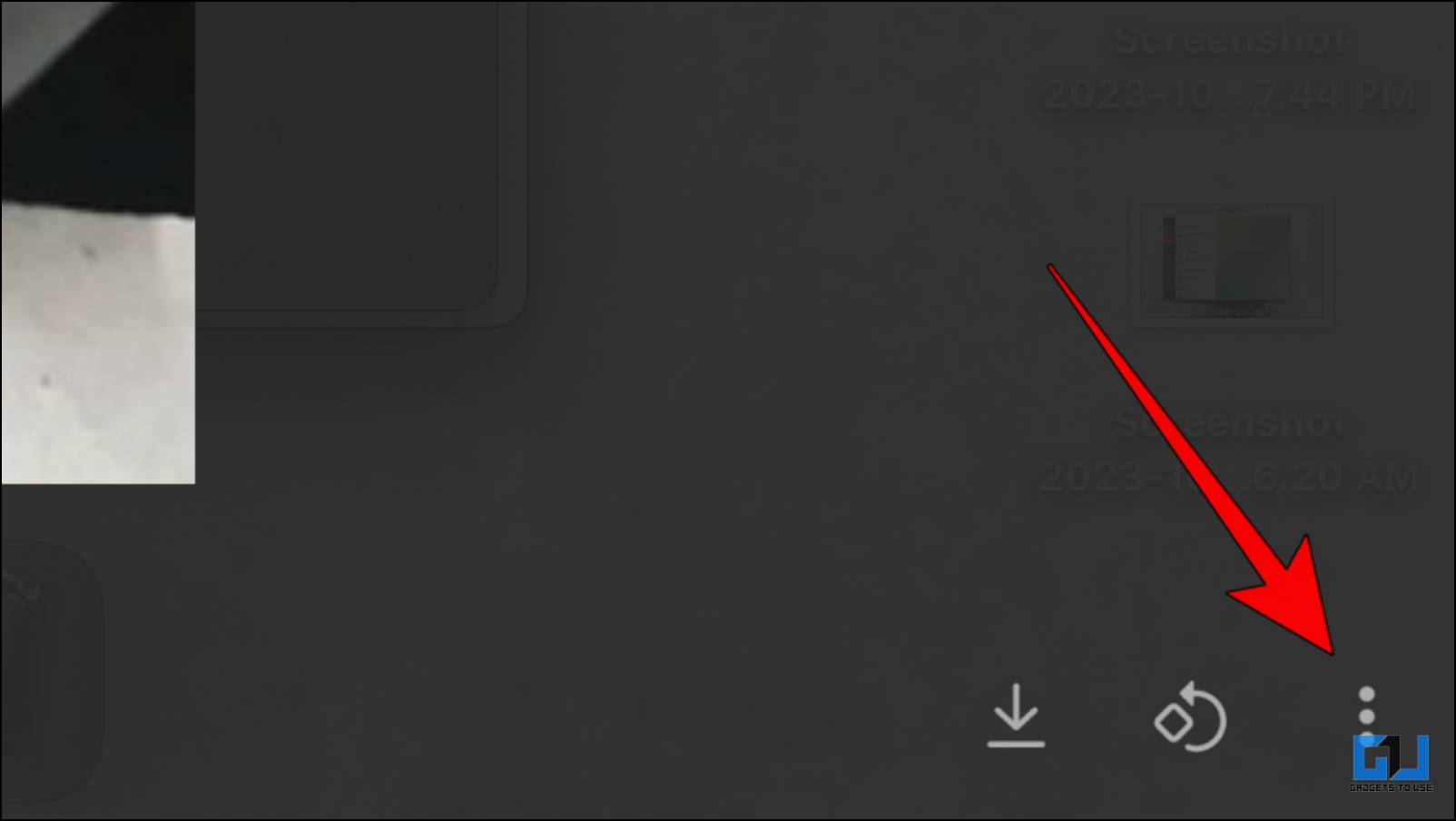 6. Select the image and click on the three-dot menu in the bottom right corner to choose Delete.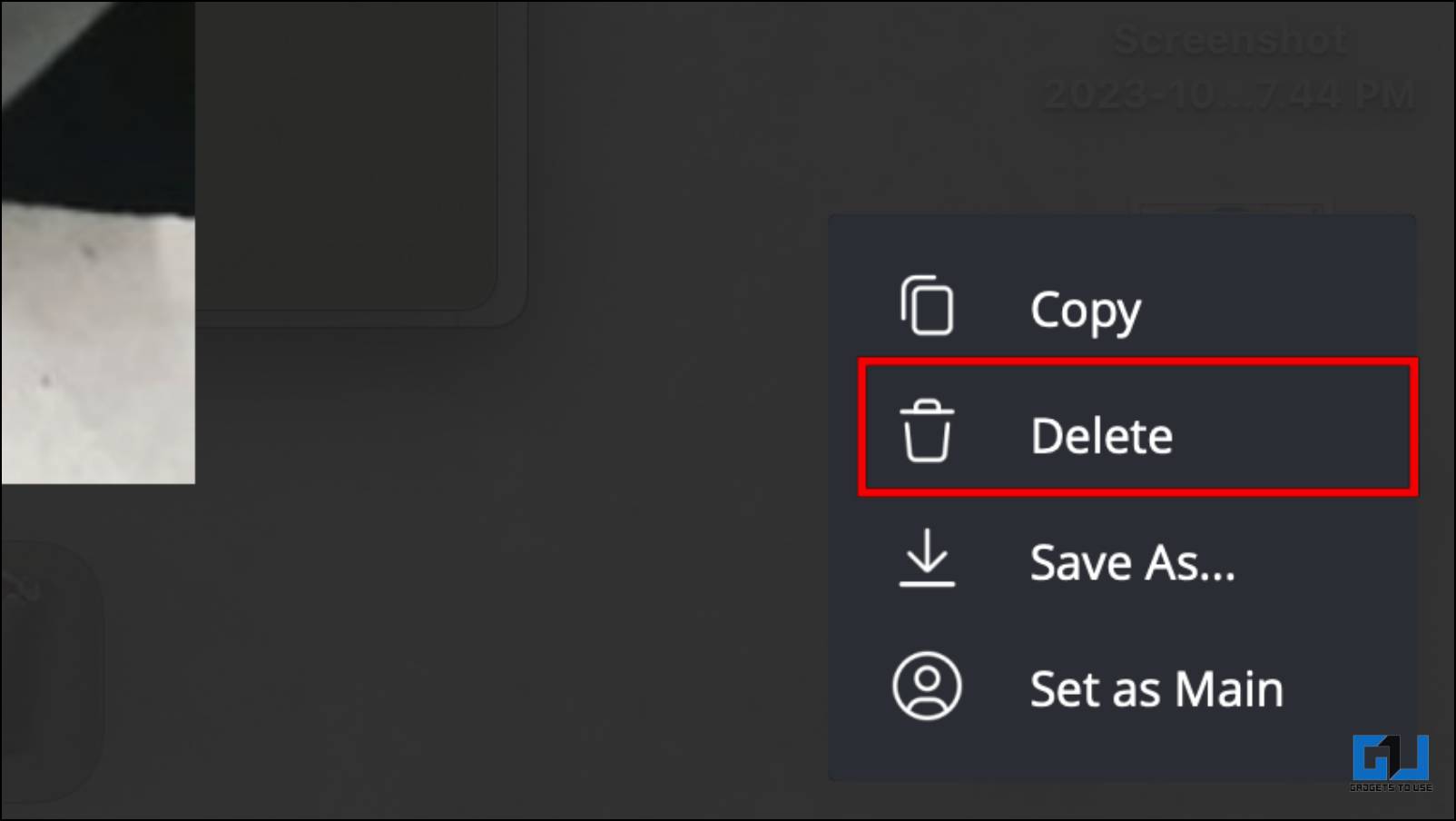 7. Click on the Delete from pop-up to confirm.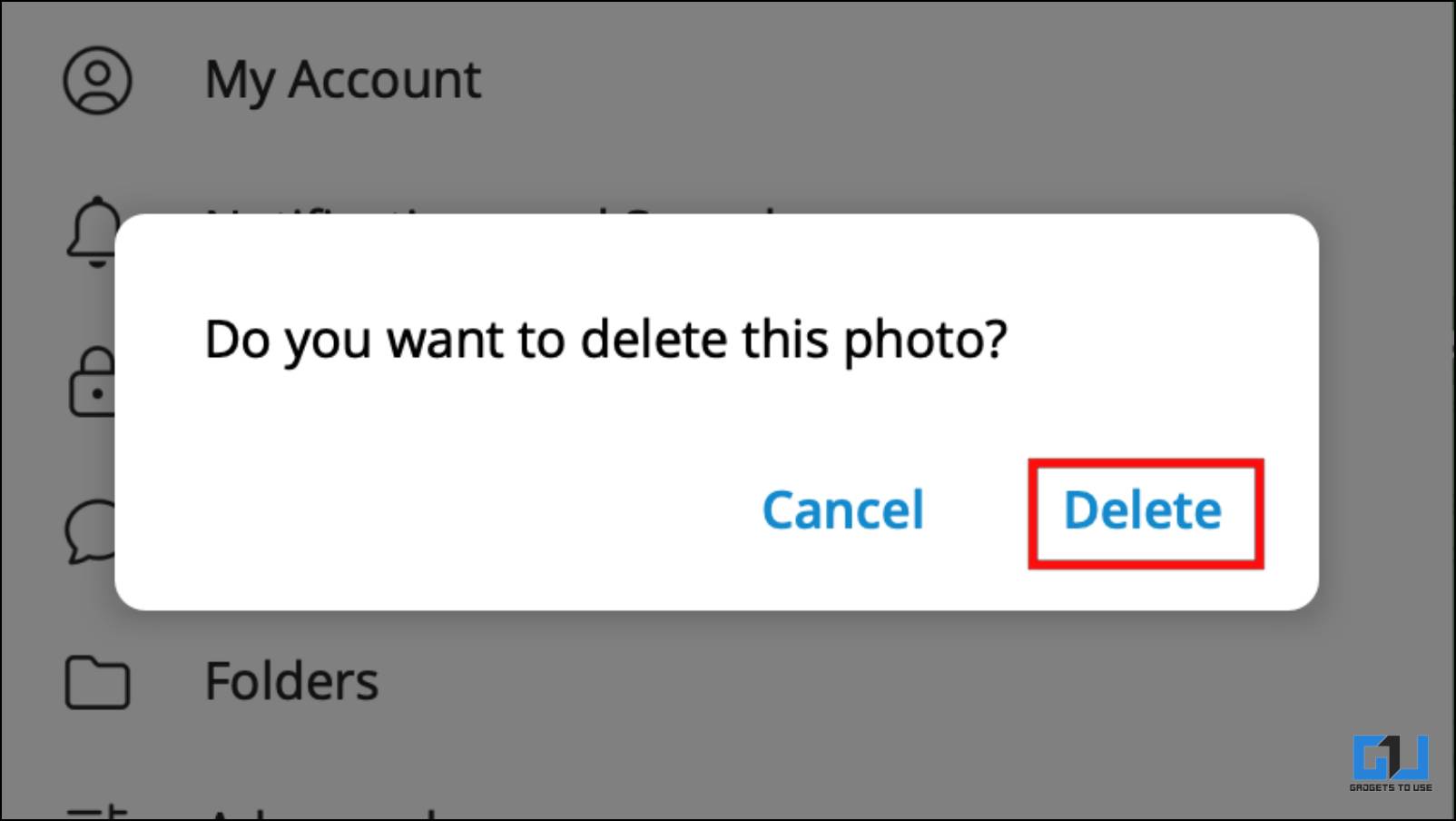 This is how you can remove your old profile photo in Telegram on your desktop.
Bonus: Hide Your Profile Photo on Telegram
In case you want only a limited number of trusted contacts to be able to view your older and current profile photo, then you can hide them using Telegram's privacy settings. Just follow this simple process to show your Profile photo to specific individuals.
1. Open the Telegram app and tap on the hamburger menu.
2. Head over to Settings.
3. Go to Privacy and Security.
4. Tap on Profile Photos under Privacy.
5. Here, choose among Everybody, My Contacts, or Nobody under Who can see my profile photos?
6. To hide your profile photo from particular users, tap on Never Share With.
7. Now select the contacts and then tap on the checkmark below.
Telegram won't show your profile photo to the selected individuals.
Wrapping Up
These are a few ways to delete your older profile photos in Telegram. It is great that Telegram gives you many options to express yourself and goes a step ahead to protect your privacy. I enjoy adding multiple profile pictures as it makes it easy to give others a glimpse of myself. Stay tuned on GadgetsToUse for more such articles, reviews, and How-To's.
You might be interested in the following:
You can also follow us for instant tech news at Google News or for tips and tricks, smartphones & gadgets reviews, join the GadgetsToUse Telegram Group, or subscribe to the GadgetsToUse Youtube Channel for the latest review videos.