Google is now rolling out a new feature called 'About this Image.' This feature helps users gain a broader context around online images, including their original appearance on the internet, credibility, and the websites where they've been used so far. It can also help curb misinformation and spot AI-generated images. Here's everything you need to know about using Google's 'About this Image' feature.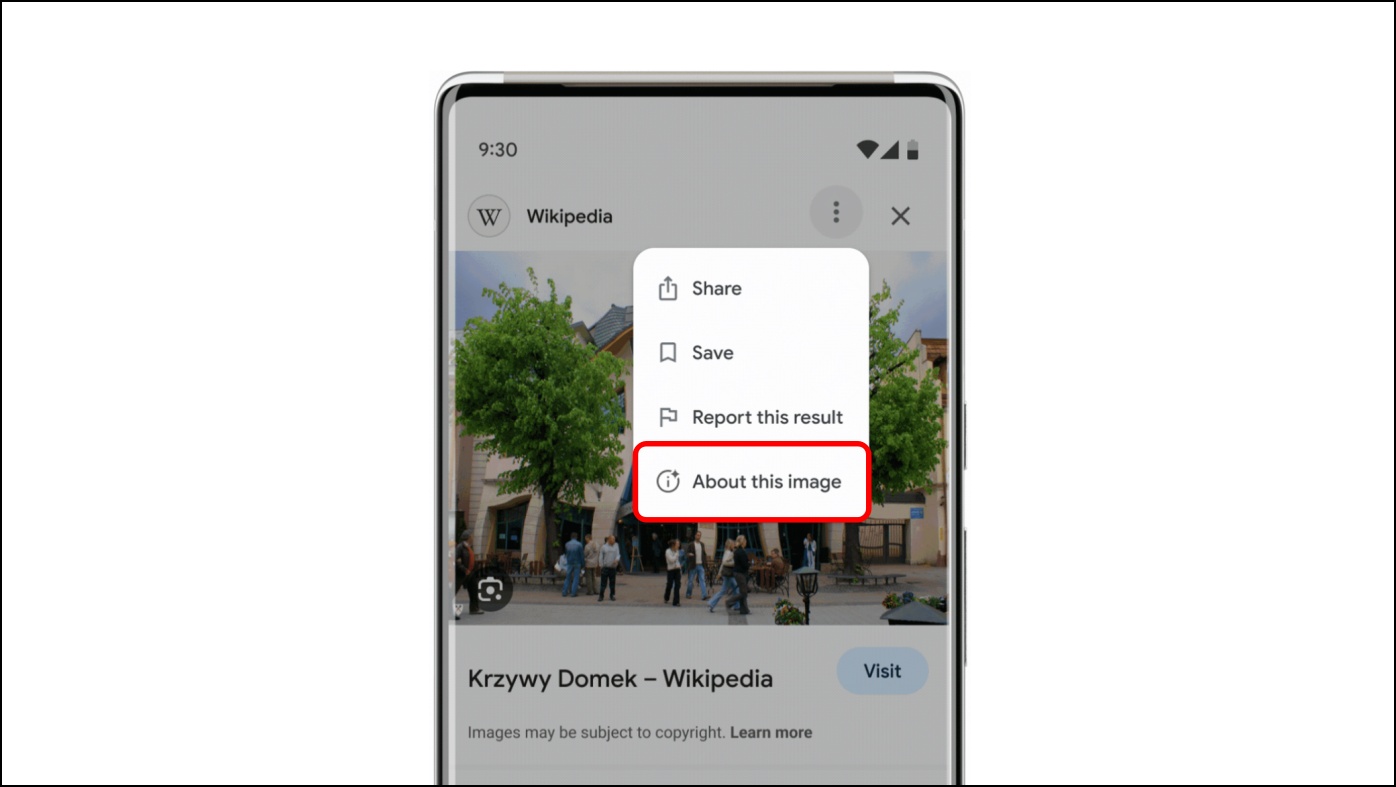 What is 'About this Image' in Google Search?
Google is updating its search results with three new features- About this Image, Fact Check Explorer, and more information about sources using Search Generative Experience (SGE). This is being done to improve image understanding and to counter misinformation online.
The first update, called 'About this Image,' is now rolling out to English language users globally and will bring you more contextual information about an image, including:
When did Google first index the image?
Which website did the image originally appear on?
Other online platforms where the image is displayed such as news, social media, and other websites.
Image metadata that image creators and publishers have added to an image. This also includes fields that may indicate whether AI has generated or enhanced it. All Google AI-generated images have this markup in the original file.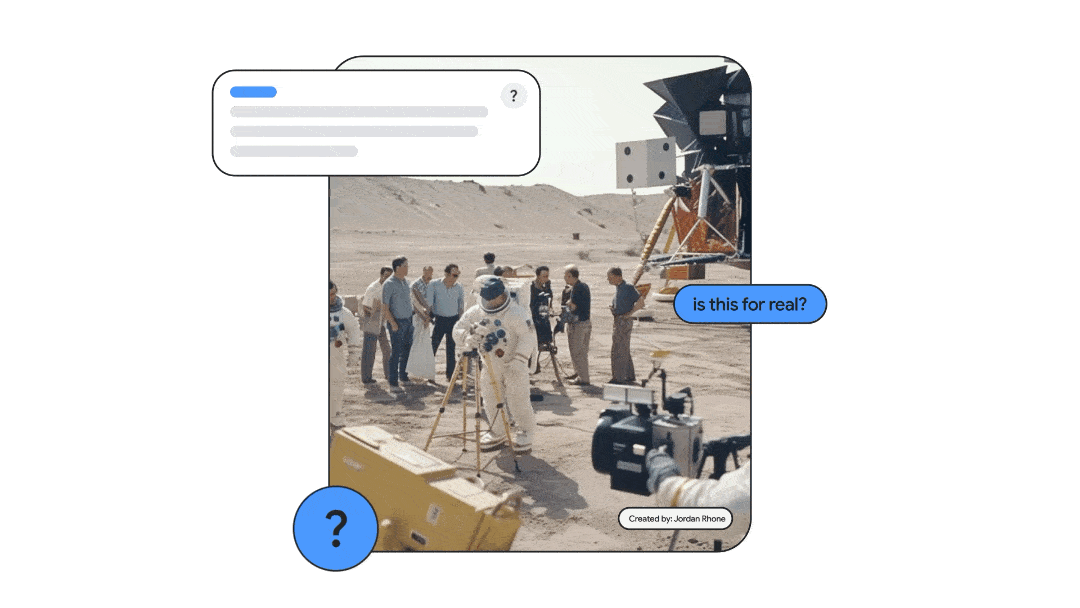 How Will it Benefit Google and its Users (You)?
As a Google Search user, it will help you know an image's age on the internet (to differentiate between news and hoax), the original website (to know if it's credible and who to give credit to), and how it has been used on other websites (to fact check or find the truth behind an image).
You can also see if an image you see is real or a delusion generated by AI, provided it has metadata that mentions the same.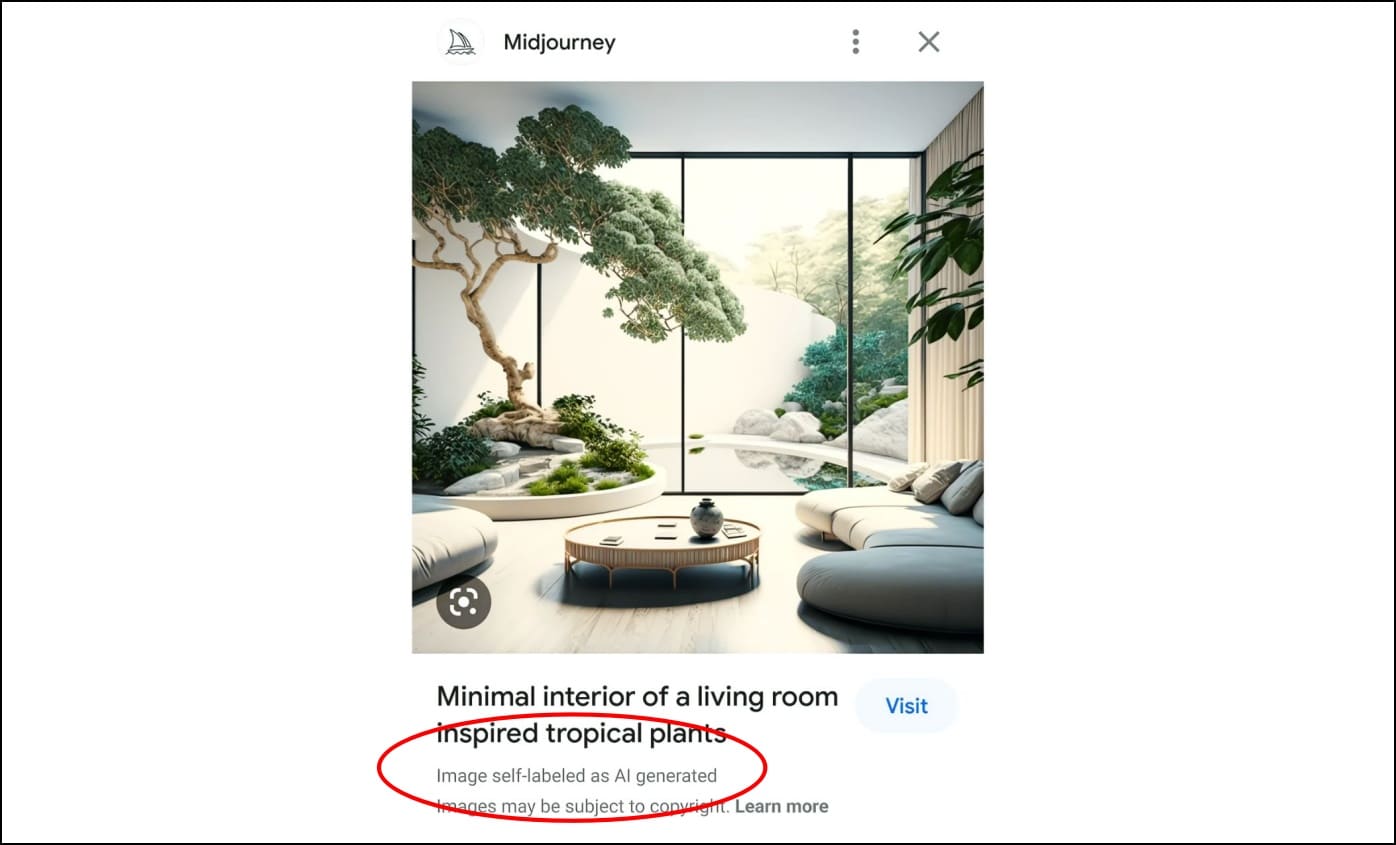 The new changes will also significantly impact other search engines like Bing and Yahoo. The quality of the web search experience is essential, and Google Search has evolved beyond just a platform for web queries.
This constant innovation, relevancy and accuracy, user-friendliness, and dominance ensures Google's position as the global go-to search engine.
How to Use Google's 'About this Image' Feature?
Google's recent blog update mentions you can access the About this Image feature either from the three-dot menu in Google Search or via Google Lens on your phone and PC.
From Three-Dot Menu in Google Search
The feature will integrate directly into Google Search. When you come across an image on Google Images or Google Search page, tap the three-dot menu on the top right corner and select About This Image.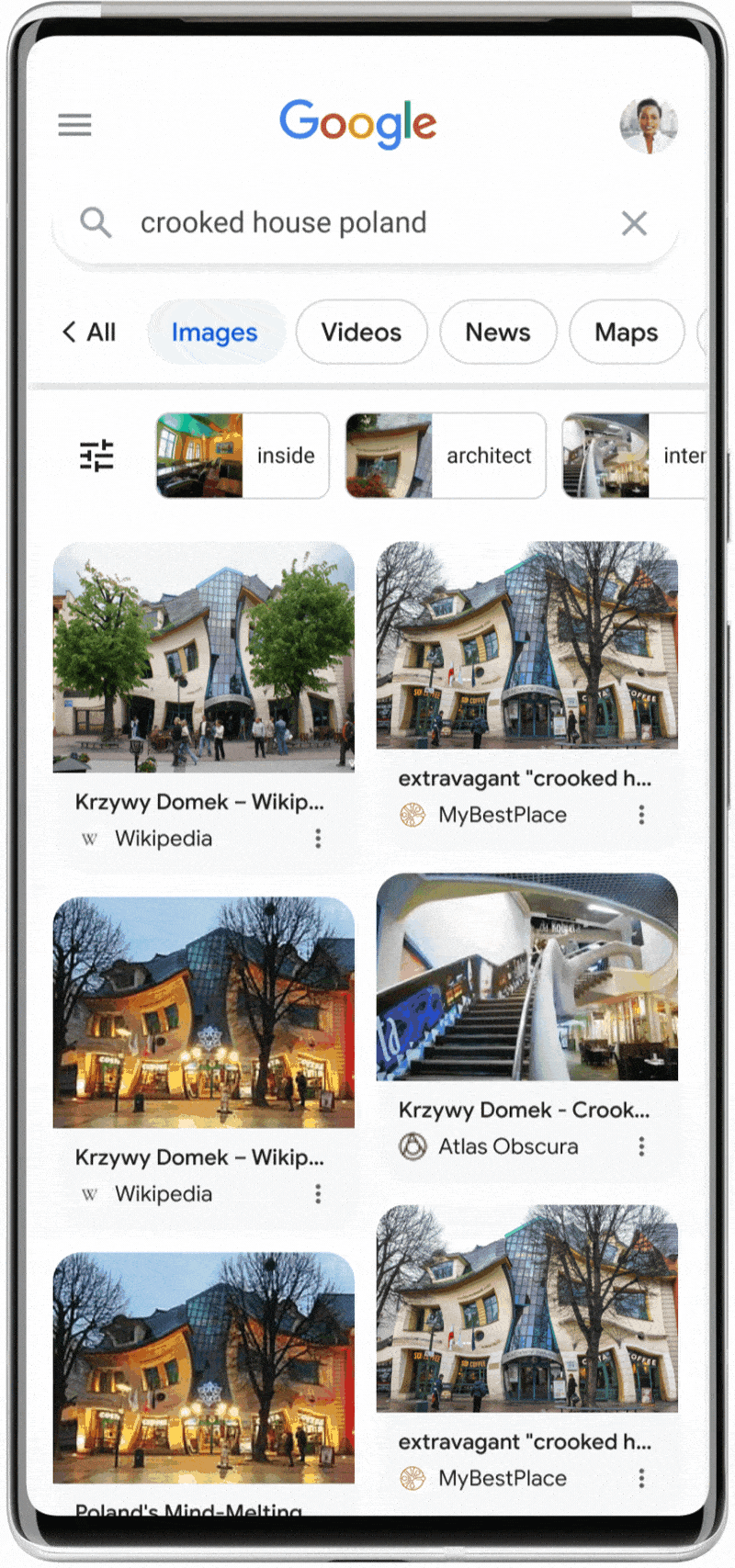 Google will now tell you how old the image is, followed by other web results with the same image, including when and where it was published.
The feature is still rolling out gradually to users across the globe. If you cannot see it for some reason, consider waiting. Also, change your phone's language to English if not already.
Search Image Using Google Lens
Google Lens uses artificial intelligence to understand the image and its contents to help you find visually similar images, identify objects, and bring up other related information. You can search for an image or screenshot in Google Lens on your phone and desktop.
On Phone
Google Lens is tightly integrated with the Google Photos app on Android and iOS. Hence, instead of installing the Lens app, you can use it directly within Photos, as shown below.
1. Launch the Google Photos app on your phone.
2. Open the image you want to reverse search on the web.
3. Tap the Lens icon on the bottom toolbar.
4. Swipe up on the search page to find similar images and information about the product or object inside the photo.
5. You can further tap the tiny globe icon to find image source on the web.
On Desktop
Google Lens has replaced traditional image search on desktops. Here's how to use it:
1. Right-click any image on the web and select Search with Google or tap the Lens icon in Google Image search results.
2. OR visit images.google.com and manually upload an image or screenshot.
3. Google will now show you all relevant images on the web that look similar or have matching content.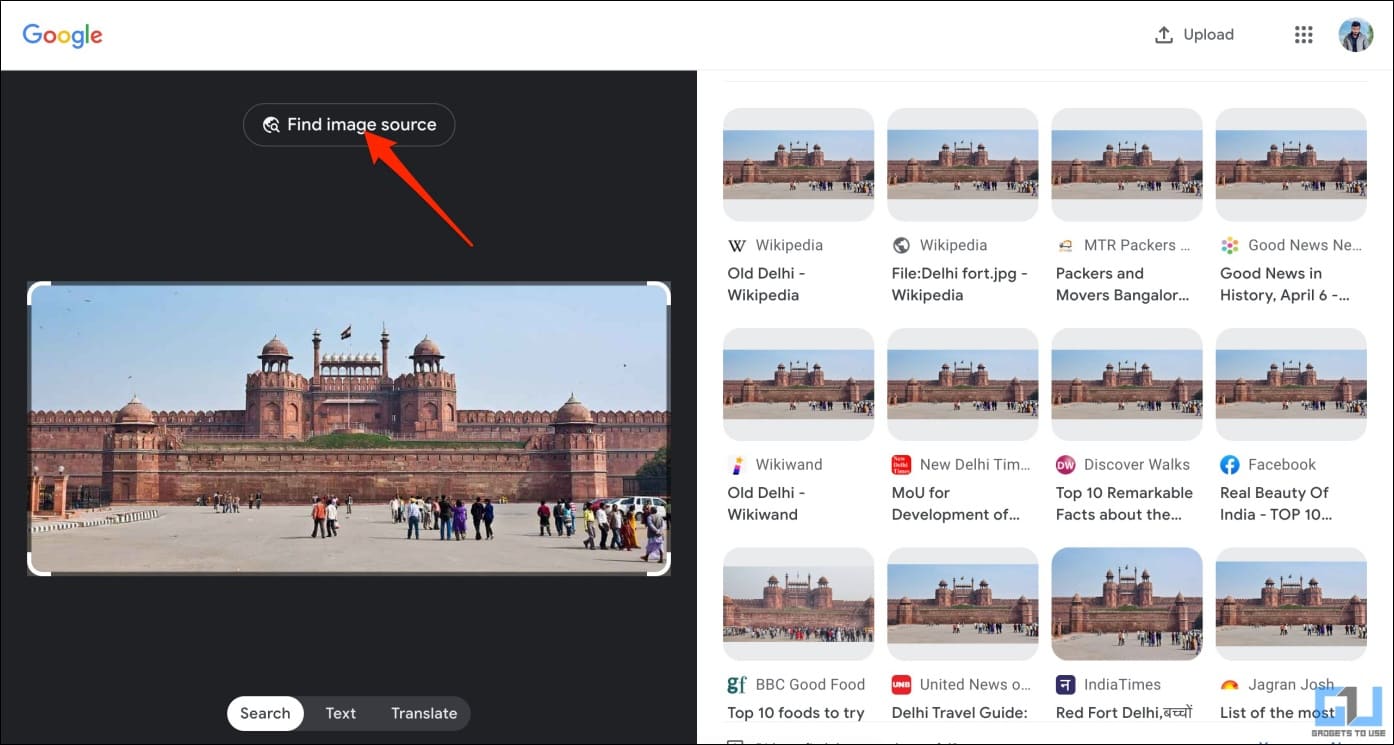 4. To find where the image originated from, tap the Find Image Source button on the image.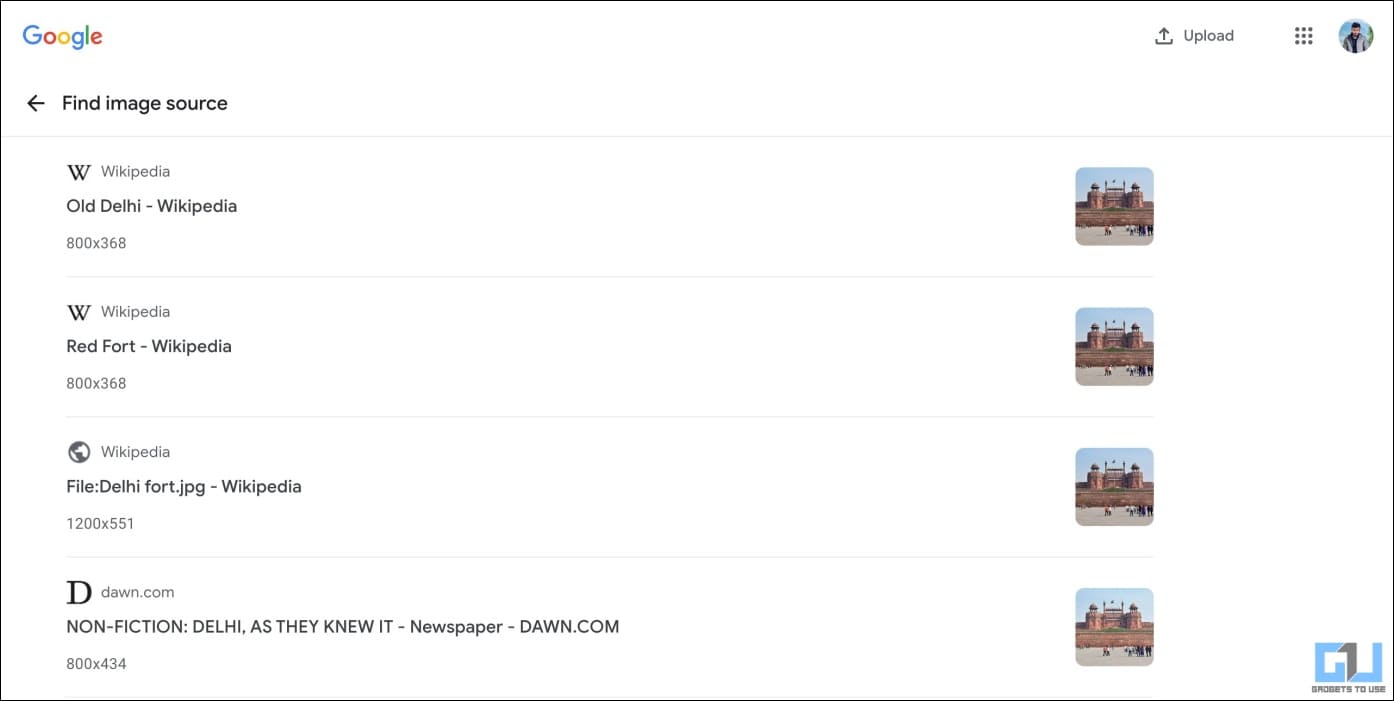 Wrapping Up
This is what Google's 'About this Image' feature is and how to use it on your device. With the increasing misinformation and AI-generated web content, it was a much-needed step. And I don't want Google to stop here.
In the coming time, Google may automatically label AI-generated images and fake news or misinformation, allowing readers to discern the truth without fiddling with multiple options. Whatever Google does, it will revolutionize the entire search engine landscape, and it will be fascinating to see what the future holds. Until then, stay tuned.
You might be interested in: