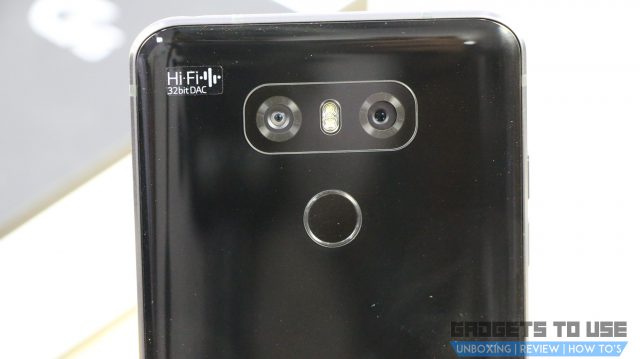 Subscribe for free to our youtube channel by clicking subscribe button below for latest updates on JIO, Tech Exclusive News, Gadgets Reviews, Upcoming Phone Deals Etc.
Ads by Google
LG G6 has just landed in India. Priced at Rs. 51,999, the flagship smartphone directly competes with the newly launched Samsung Galaxy S8. While the latter has an upper hand in terms of processing power, G6's trump card seems to be the 13 MP dual camera setup at its back. Can it beat the 12 MP single lens unit of the Galaxy S8? Here is our camera review of the LG G6 complete with sample photos shot in different lighting conditions.
LG G6 Coverage
LG G6 Camera UI
LG has done a fine job with the camera UI of the G6. It looks pretty clean but is loaded with tons of features. The stock camera app is well-optimized to take full advantage of the 18:9 aspect ratio of the display. Taking pictures and shooting videos is a breeze with the LG G6. There is also a dedicated 'Simple Mode' for those who want even more clutter-free experience.
One of the notable features of the LG G6's camera is its capability to shoot extremely wide-angle images. The dual lens unit boasts up to 125-degree wide field of view which is more than 50-percent of any ordinary phone camera. You can seamlessly switch between wide-view and normal mode by a single click.
LG G6 Sample Photos
Daylight
The 13 MP dual lens unit of the LG G6 does an excellent job of capturing photos under broad daylight. Images come out with plenty of details. However, the pictures appear to be a little dull when compared to the Samsung Galaxy S8. This actually makes G6's photos look a bit more realistic.
Below are a few sample images taken in daylight. Just look at those amazing bokeh effects made possible by the dual lens setup!
Low Light
Coming to low light photography, the LG G6 fares quite well. Thanks to the f/1.8 aperture of the primary 13 MP lens and OIS (Optical Image Stabilization), night-time images come out to be pretty decent. Here too, the LG G6's photos appear to be a little washed out when placed side-by-side with shots from the Galaxy S8.
Artificial Light
The cameras of the LG G6 do not disappoint us when it comes to artificial light. The 13 MP dual sensors capture decent images under indoor lighting conditions. Noise levels are acceptable and colors come out to be fine. Here are some sample pictures shot by the G6 under artificial lighting.
Front Camera
The 5 MP front camera of the LG G6 is just an average one. It is quite inferior to the latest 8 MP selfie unit of the Galaxy S8. Just like the rear shooters, the front snapper also supports wide angle capturing. This time it is restricted only up to 100-degree. Now, check Abhishek's selfie shot by the G6.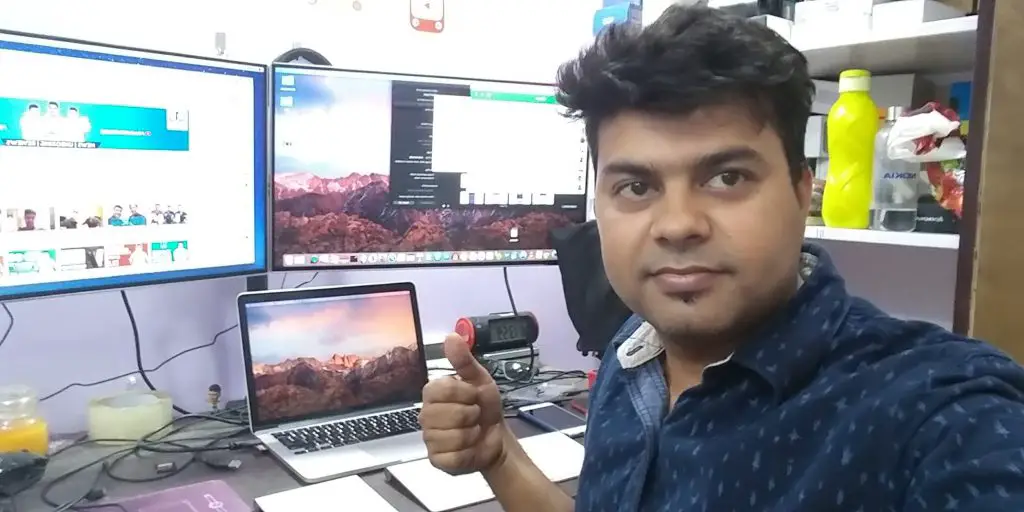 Conclusion
The two 13 MP shooters at the back of the LG G6 are spectacular. They can capture extreme wide-angle images with utmost clarity. One of the notable features of the dual camera is its capability to zoom up to 8X. Other facilities include RAW image shooting, dedicated manual mode, tracking focus, etc.
Speaking of video recording, the LG G6 can shoot 4K videos at up to 30 fps and 720p slow motion footages at up to 120 fps. Thanks to optical image stabilization, the recordings some out to be outstanding.
Overall, the LG G6 shines in terms of camera performance. Unfortunately, the average selfie camera is a snag.