The well received smartphone brand Huawei has been launching great phones in recent times. Before the launch of the Nexus 6P, which is considered as the best Android smartphone in the market presently, Huawei launched Honor 7 at a very affordable price. Its comparison to iPhone 6s may sound a bit weird to the Apple loyalists but the comparison is done on the basis of the features and price points. Being an iPhone user myself, I'm not going to tell you that iPhone sucks. It doesn't.
Honor 7 is fully loaded with features and boasts of top-spec hardware. It has all the capabilities to put most of the flagship devices to shame, and at a price tag of INR 22,999 it gives a strong competition to the crowded budget market. And here are few points that tell us how you can happily consider Honor 7 in place of an iPhone 6s.
Build and Durability
Honor 7 is a great combination of both looks and strength. It comes packed in a premium looking metal body, you will instantly feel the sturdiness the moment you pick up the device in your hand.  iPhone 6s has one of the prettiest designs but if you consider the durability, it cannot match up to the strength of Honor 7. We tested Honor 7 with dust and water; it surprisingly worked, even with the dust or water on the display surface and the fingerprint sensor. Here is a small video of Honor 7 getting brutally tested by us, and don't forget to think twice before trying this with you iPhones!
Honor 7 Dust and Water Test [Video]

Honor 7 is also better to grip and you can use it without a cover any day, but iPhone 6s is bit on the slippery side and it is always recommended to put a cover on your iPhone.
Display
The display on Honor 7 is also one of the keys factors that add up a lot value to this device. When I first saw this display panel, I was thoroughly impressed with the clarity, vividness, crispness and colour output. The iPhone 6s offers a 4.7 inch display and Honor 7 has a 5.2 inch display, which is comparatively broader than the iPhone. It also has a Gorilla Glass coating which obviously makes it tougher than the display glass on iPhone 6s. If Retina display on iPhone 6s scores 10 out of 10, then the Honor 7 is also not any lesser than 8 out of 10.
Fingerprint Sensor
We all know that Apple is the company to introduce fingerprint sensors in smartphones. No doubt the brilliant idea was one of the best till date, and almost all the OEMs have started putting one in their flagship devices. Honor 7 also comes with a fingerprint sensor below the back camera which works amazingly snappy and accurate.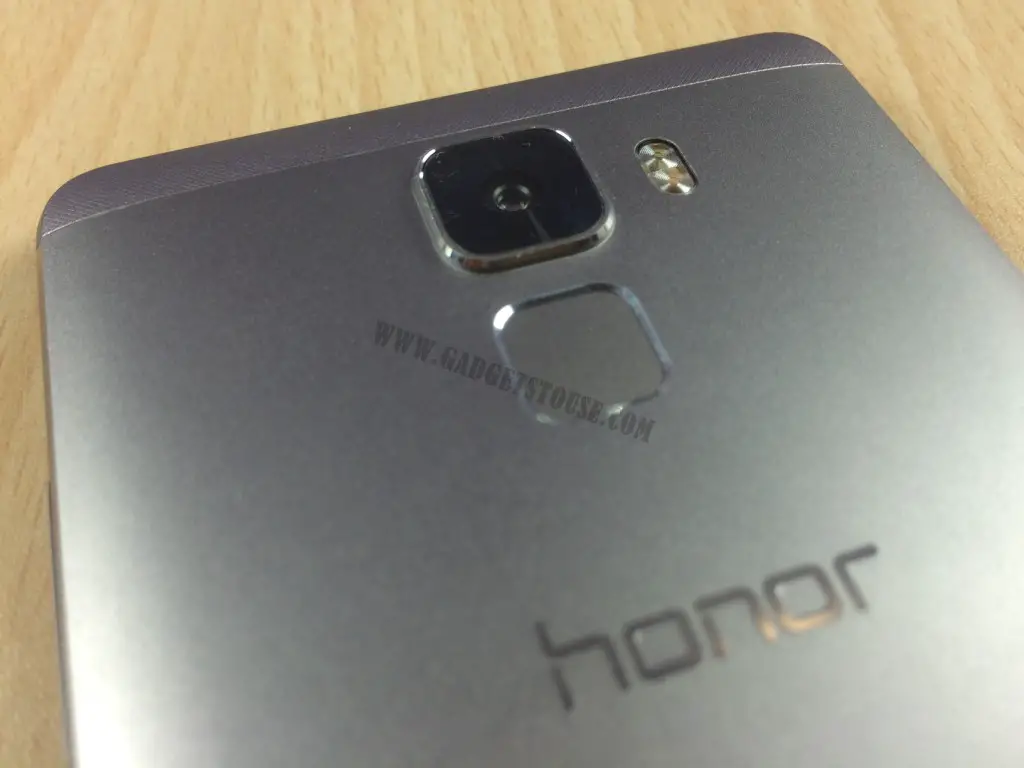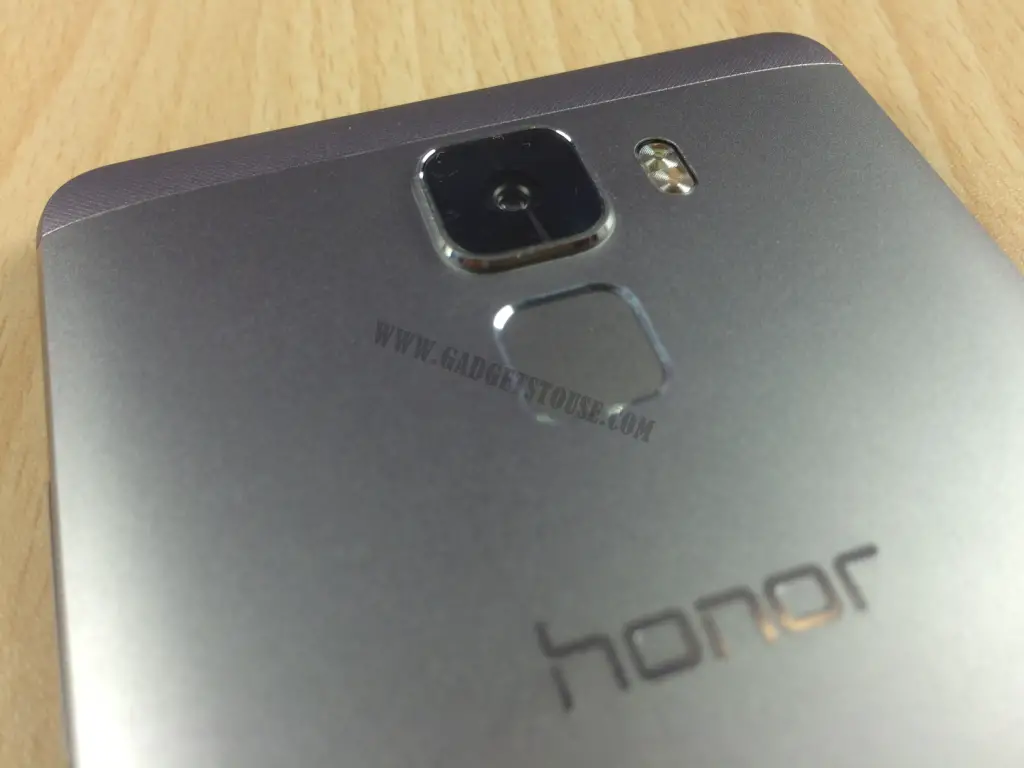 iPhone 6s also has an amazing fingerprint sensor but who doesn't enjoy getting something extra in the box. For your surprise, Honor 7 features a multi-functional fingerprint sensor which can do a lot more than just unlocking the phone and making purchases. You can read what's special in the fingerprint sensor on Honor 7 by clicking the link below.
Expandable Storage
Apple iPhone 6s considers the external SD card facility as hampering their otherwise Apple 'performance'. To expand the storage, you have to pay either an extra 15K or 20K for 64GB or 128GB.  In contrast, the Honor 7 has 16/64 GB internal and 128 GB expandable storage via microSD card slot. So when I buy a new Honor 7, I can expand its storage by using the SD card I'm using from several years.
Cost Efficiency
Though the iPhone 6s has numerous advantages over the Android phones but when you decide to purchase a phone costing almost 65K, many of us step back due to one fatal cause-high price. In fact, all the parts and services are extremely expensive as compared to the other standard OEMs. Honor 7 is priced at INR 22,999, which is almost 1/3 of the price of iPhone 6s and offers almost everything from a premium design to powerful performance.
Honor 7 is a wise choice for those who consider every nitty-gritty before buying a smartphone, also for those who prefer real value for their hard earned money and for those who want an iPhone 6s but cannot afford it.
Bottom Line
Apple iPhone 6s is probably the right phone for a lot of users, but for some of us, the question is about the high prices. Most of us prefer iPhones because of attractive and sleek looks, well designed iOS experience and the seamless performance. In lieu of spending thousands on an iPhone you can certainly get almost everything that can match up to your requirements. Honor 7 is one device that has premium looks, great camera, latest software features, fingerprint sensor, and the list goes on. It is a complete device, and beats many other flagships including iPhone 6s when comes to value for money.