At its 43rd Annual General Meeting (AGM), Reliance surprised everyone by launching a new product called Jio Glass. Marketed as a mixed reality headset, it aims to provide an enhanced virtual reality experience to users through 3D interactions and holographic content. In this article, let's have a quick look at the Jio Glass features, specs, and pricing in India.
Jio Glass: Specs, Features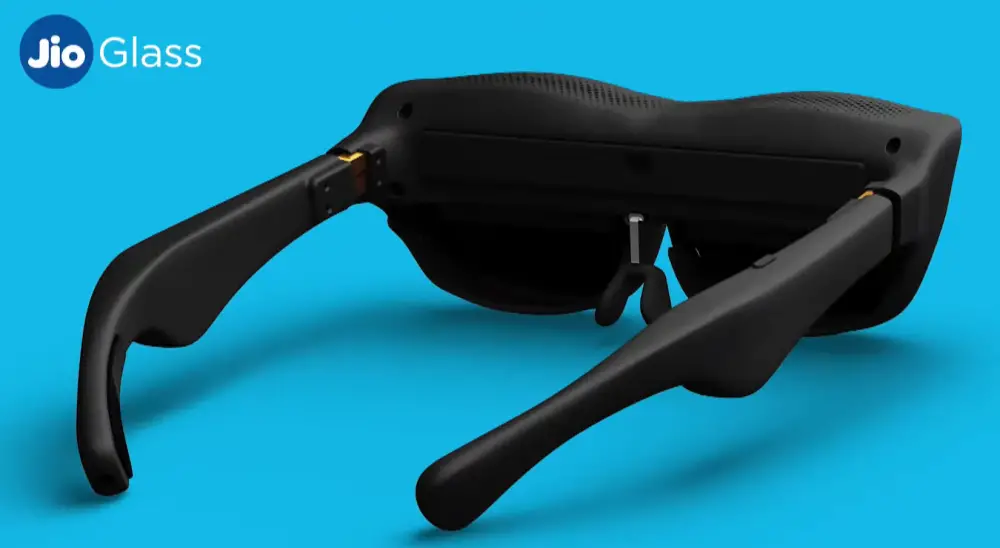 For starters, Jio Glass is a smart headset that connects to your smartphone using a cable. It weighs about 75 grams and has a built-in spatial sound system. The glasses look quite thick and also bear buttons for controls.
The mixed reality headset can help you make holographic video calls, conduct meetings, and classes in a 3D environment. During a video call, you'll be able to see yourself in a three-dimensional form. Every avatar will appear in a virtually created environment, similar to an office or conference room.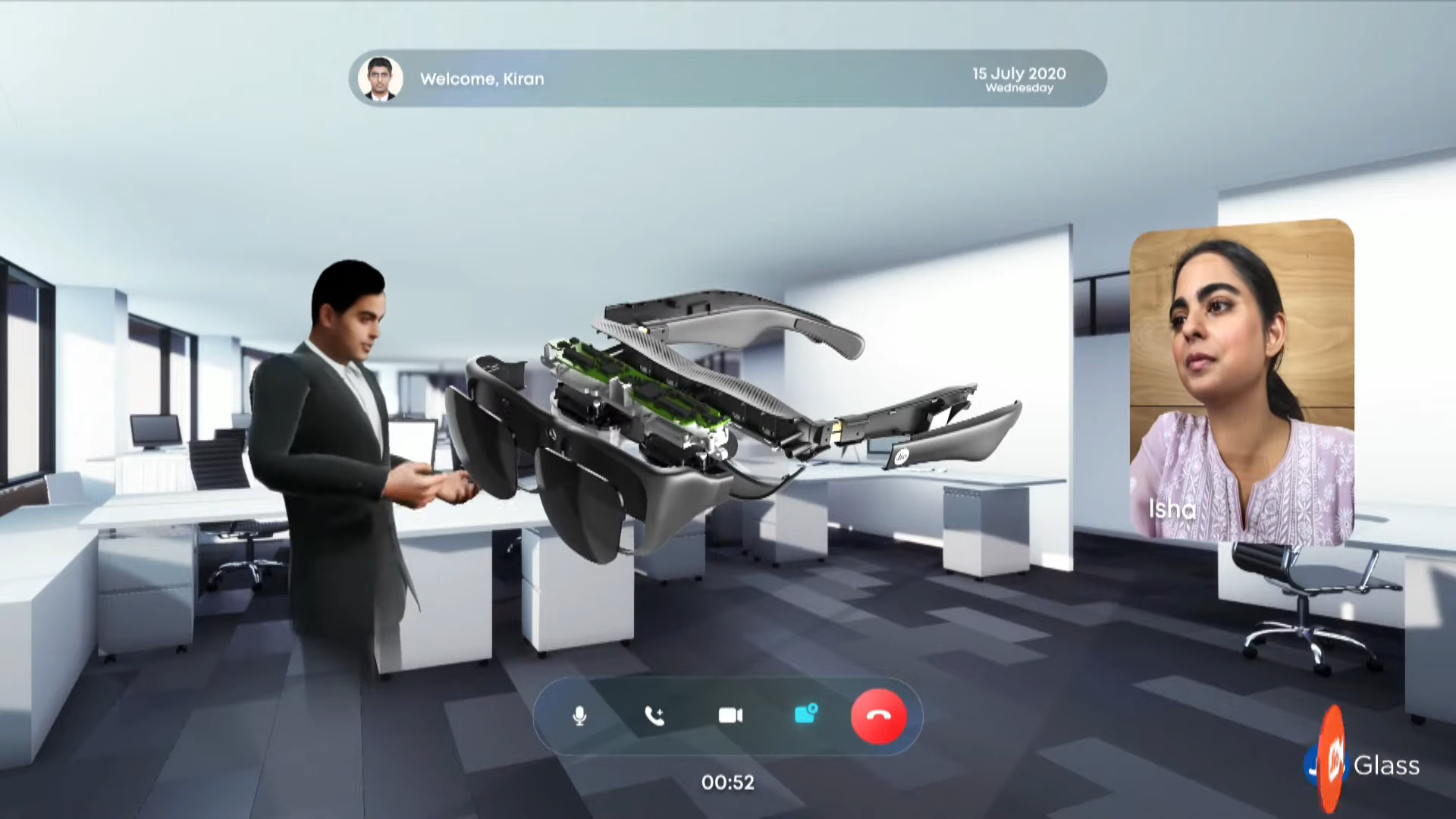 While chatting with your colleagues, you can share presentations that you'll be able to view and present on a large virtual screen on any virtual environment you want. You can also have design discussions by sharing 3D assets and holograms.
Jio Glass helps the education space by making students and teachers come together in 3D virtual rooms. Teachers can conduct holographic classes through Jio mixed-reality cloud. It involves virtual demonstrations, including virtual tours of geographical locations across the globe.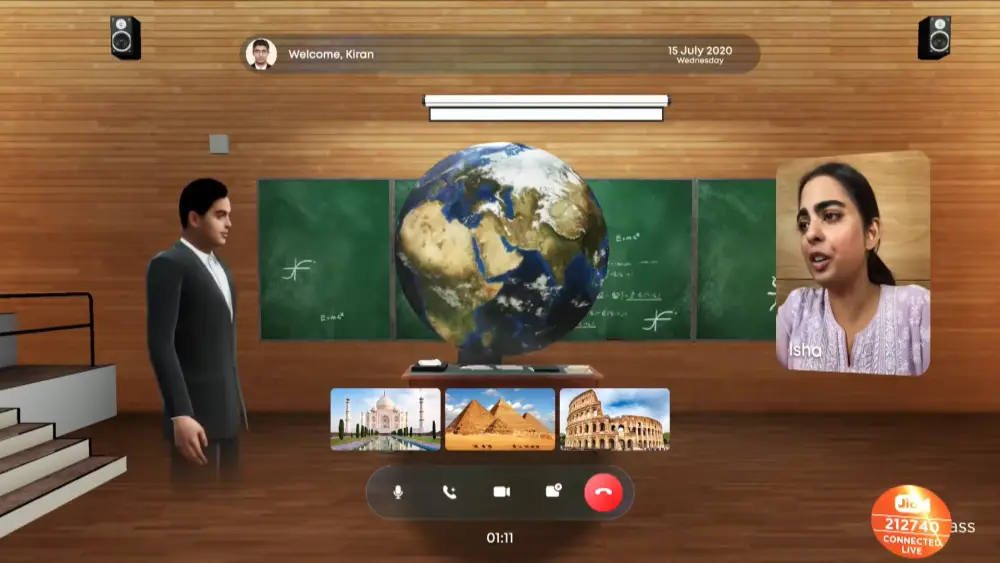 Not only that, but the goggles can also facilitate 2D video calls. One person can connect as a 3D avatar while the other can stick to traditional video. You can further make calls using voice commands like "Hey Jio, call <contact name>.
Currently, the device is compatible with 25 apps from different genres like gaming, entertainment, learning, shopping, and productivity. Once you connect Jio Glass to your phone, it amplifies these apps into the 3D augmented world.
Apart from it, not much is known about the product. Anyway, it's evident that it'll take advantage of Jio's 5G services, which are currently under works. You can watch the full virtual AGM here.
Price, Availability
As of now, Reliance hasn't revealed the price or availability details of Jio Glass. However, considering other similar products, we can expect them to be priced around INR 30,000 – INR 40,000. Anyway, take it with a pinch of salt unless the company comes up with an official announcement.
Also, read- Reliance Jio and Google To Launch Affordable 5G Smartphone in India