If you are new to the image editing world, you might have a hard time increasing the image resolution. The resized images often lose quality and look blurry and unprofessional. But, don't give up just yet. In this article, you will learn 5 ways to increase image resolution and size without losing quality. In addition, you can also enhance the quality of your images before resizing them.
Also, Read | 5 Ways to search by Image online: Best Reverse Search Image Search Tools in 2021
Increase Image Resolution and Size Without Losing Quality
Digital Images are made up of thousands of pixels. If the image is manually enlarged, the pixels in the image get elongated. This results in the formation of a blurry image. Let's understand this through the below example.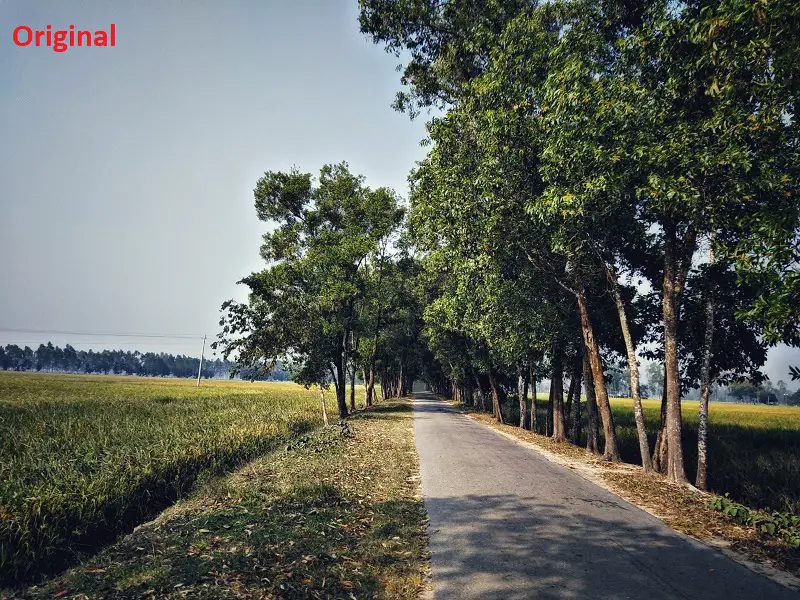 If we try to manually enlarge this image, then the resulting image will get blurry.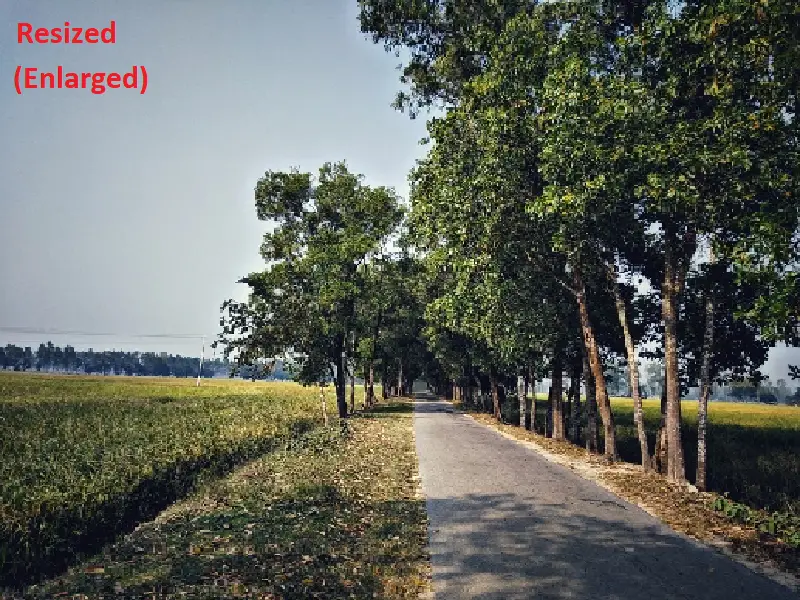 To eliminate this problem, we will look at the 5 best online ways to conveniently enlarge our image resolution without losing its quality.
Also, Read | Best AI Video Upscaling Software to Increase Video Quality 2023
Simple Image Resizer
Simple Image Resizer is a free online service that can enlarge your images without affecting the quality of the image. You don't have to install any additional software to access this service. It supports JPEG, JPG, PNG, BMP, and GIF file formats.
Open simpleimageresizer.com in your browser.
Select the image whose resolution has to be increased.
Click on the Select Image Button to choose your photo.
Adjust the image size in terms of either Percentage or exact dimensions.
Click on Resize.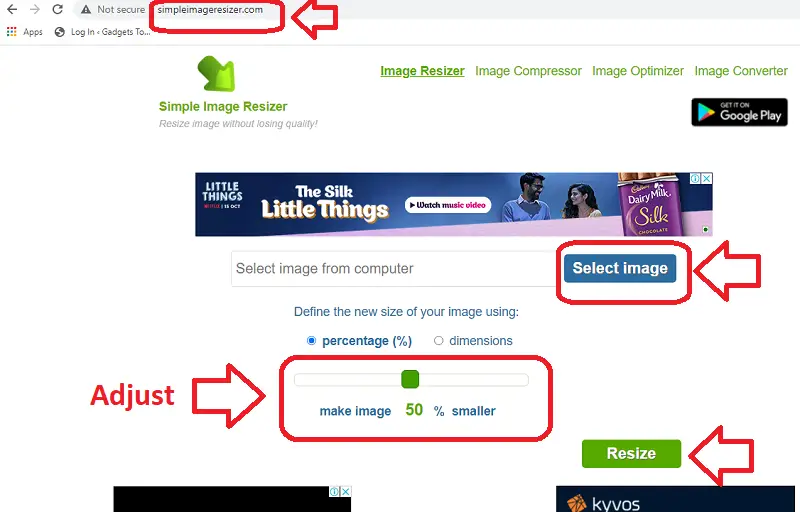 Download the resized image.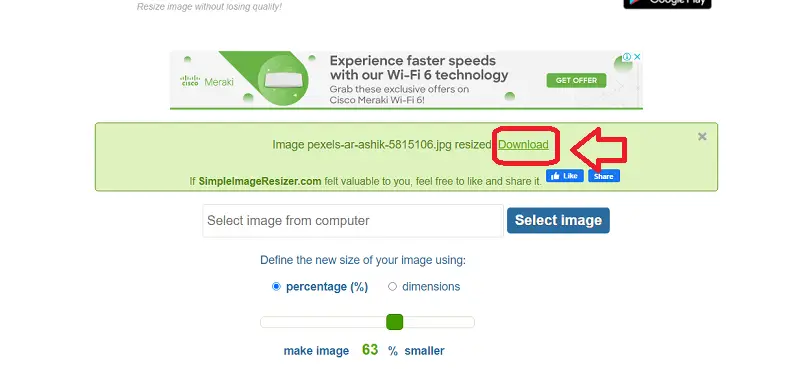 Image Enlarger
Image enlarger is another free online tool that allows you to upscale small images without losing quality or producing any distortion. It offers you several resampling methods that allow you to choose from your preferred upscaled version. Follow these simple steps to enlarge your image using this online tool.
Open imagenlarger.com in your browser.
Click on Choose File to upload the image that you want to enlarge.
Alternatively, you can enter the URL directly to select the image.
Choose your Output Format for the image.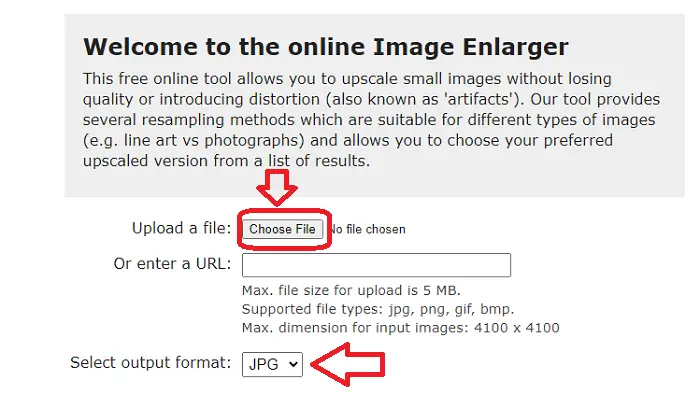 For enlarging the image, you need to define dimensions.
Select the Zoom Factor, Target width, and height.
Click on Start to enlarge the image.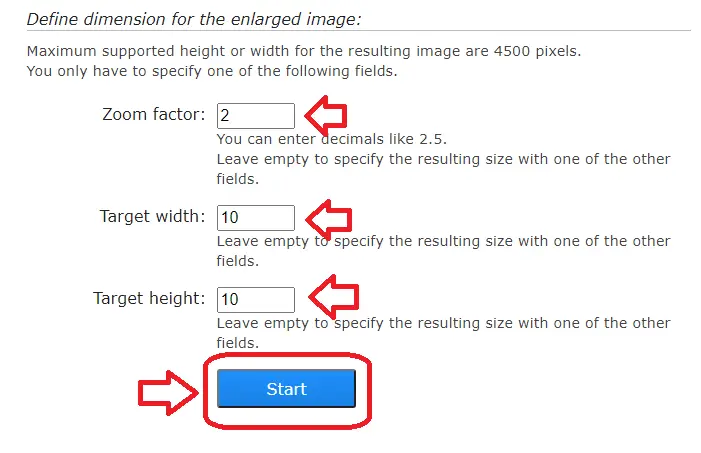 This online service will enlarge the image and produce results in the form of several filters.
You can click on the resulting image to save it directly to your computer.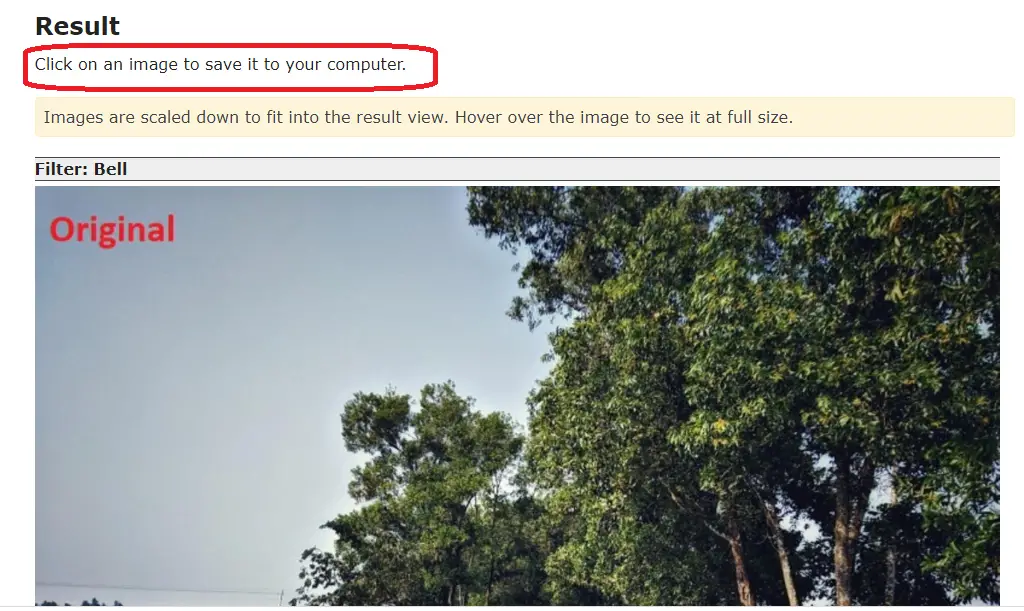 Icons 8 Image Resize
Icons 8 is an effective online tool for increasing image resolution that uses artificial intelligence to enlarge and enhance images. This tool can even reduce the blurriness if it exists in the image to some extent. This tool provides 3 free image upscales after which it requires a paid plan to access it. Follow these simple steps to upscale your image using this method.
Open icons8.com/upscalar on your browser.
Click on the Browse button to upload the file that you want to enlarge.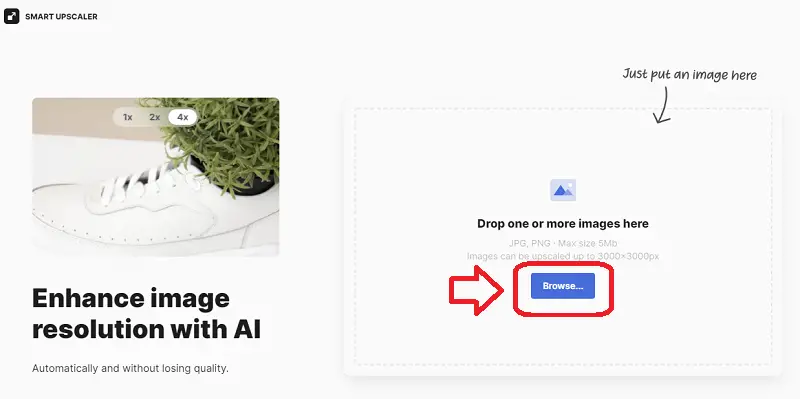 This online tool will resize and provide you with the 2X enlarged image. You can download this image by clicking on the Download button.
You can also enlarge the image resolution to 4 times by clicking the Enlarge to 4x Button.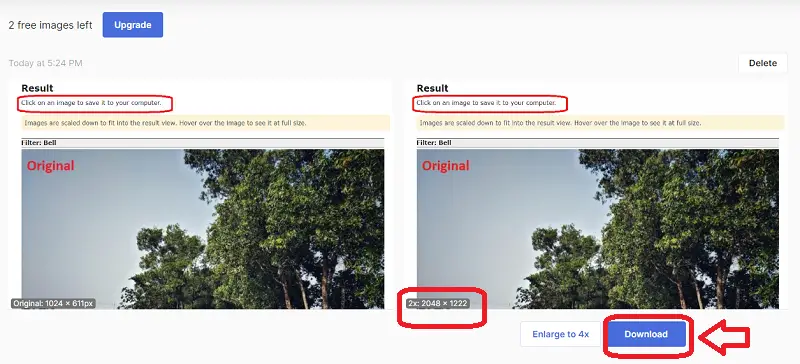 Resize Pixel
ResizePixel's Image resizer tool provides a simple free online service to resize your images without compromising on their quality. With just a few clicks, you can resize almost any image in the file format namely, PNG, JPG, GIF, WEBP, TIFF, and even BMP images. For those users who can't afford expensive tools for increasing image resolution, this can be the perfect solution.
Follow these simple steps to upscale your image using this online tool. This tool also provides you the service to Crop, Mirror, Rotate, Compress as well as convert the image after resizing.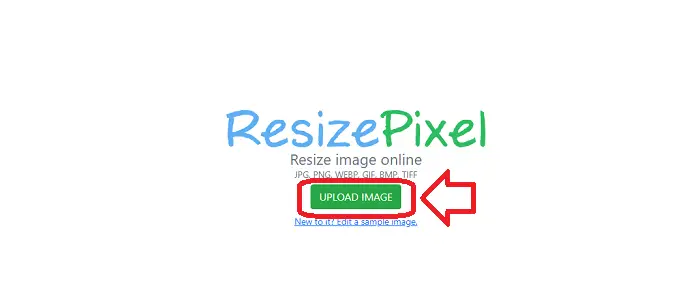 Enter the dimensions that you want for your enlarged image.
Click on Resize.
Your image will be resized instantly. Click on Go to Download Button to download the resized image.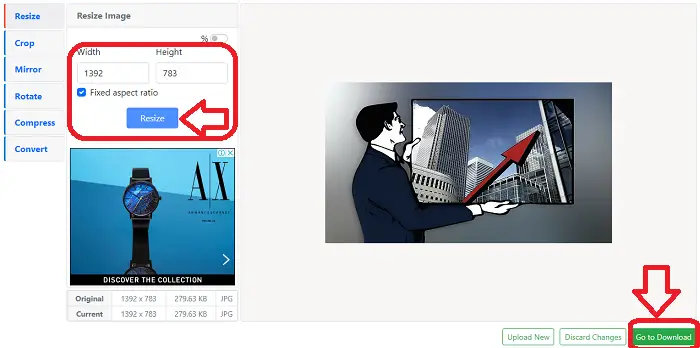 Photo Enlarger
Photoenlarger.com is another effective online free tool to enlarge the image without losing the quality. This tool generates 4 different enlargements for the uploaded image and you can download the preferred result instantly. Follow these simple steps to use it.
Open photoenlarger.com in your browser.
Click on the Browse button to upload the image that you want to enlarge.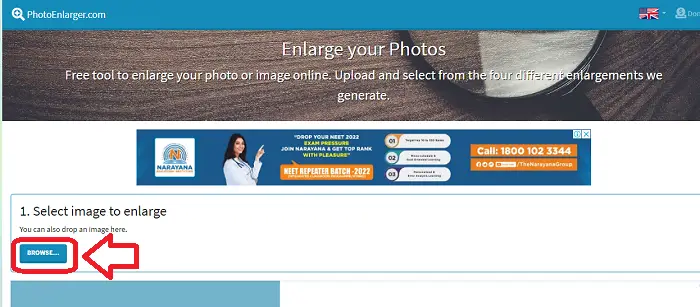 Adjust the slider to set the required enlargement that you want for your resultant image.
Click on Enlarge.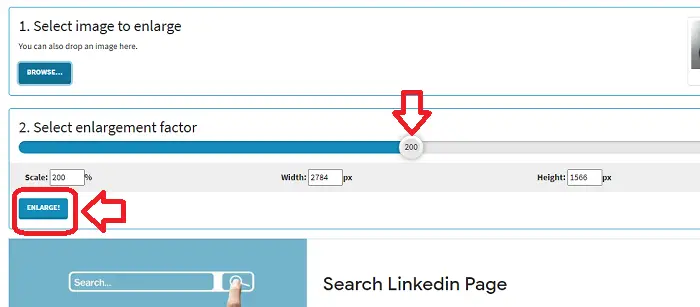 This tool will produce 4 results using 4 different algorithms to produce the enlarged image.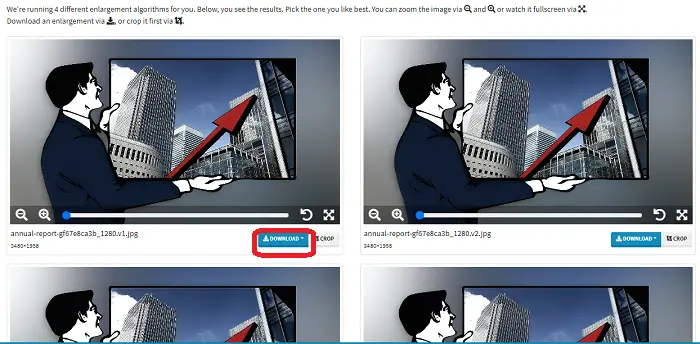 Click on Download Button and choose the format in which you want to download the image.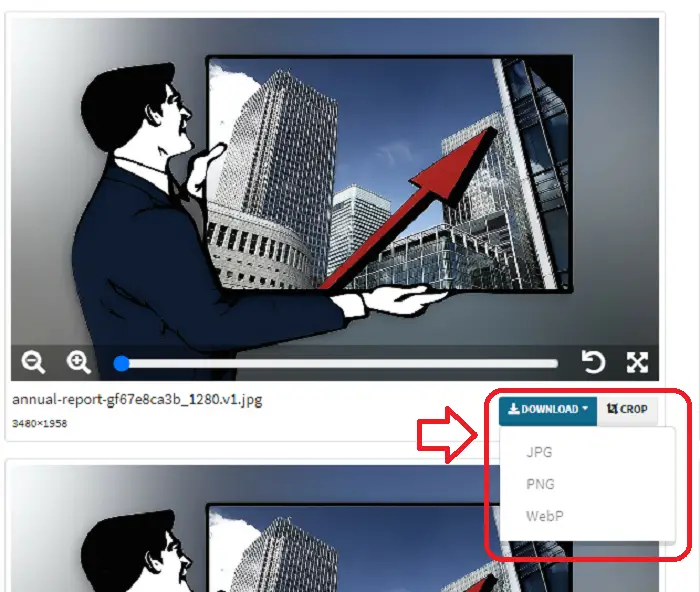 Wrapping Up
In this article, you have learned how to change the resolution of the image and its size by resizing it with the help of 5 free to use online tools. If this article has helped you, hit the like button, and don't forget to share this with your friends. As always, stay tuned for more articles like this one.
You can also follow us for instant tech news at Google News or for tips and tricks, smartphones & gadgets reviews, join GadgetsToUse Telegram Group, or for the latest review videos subscribe GadgetsToUse Youtube Channel.