Getting recurring notifications from a specific tweet you've interacted with can sometimes become very exasperating. Luckily, if you're searching for a way to turn it off, you've arrived at the right spot. In this read, we have demonstrated five effective methods to stop notifications for a tweet on Twitter. Meanwhile, you can learn to schedule tweets on Twitter to conserve your precious time.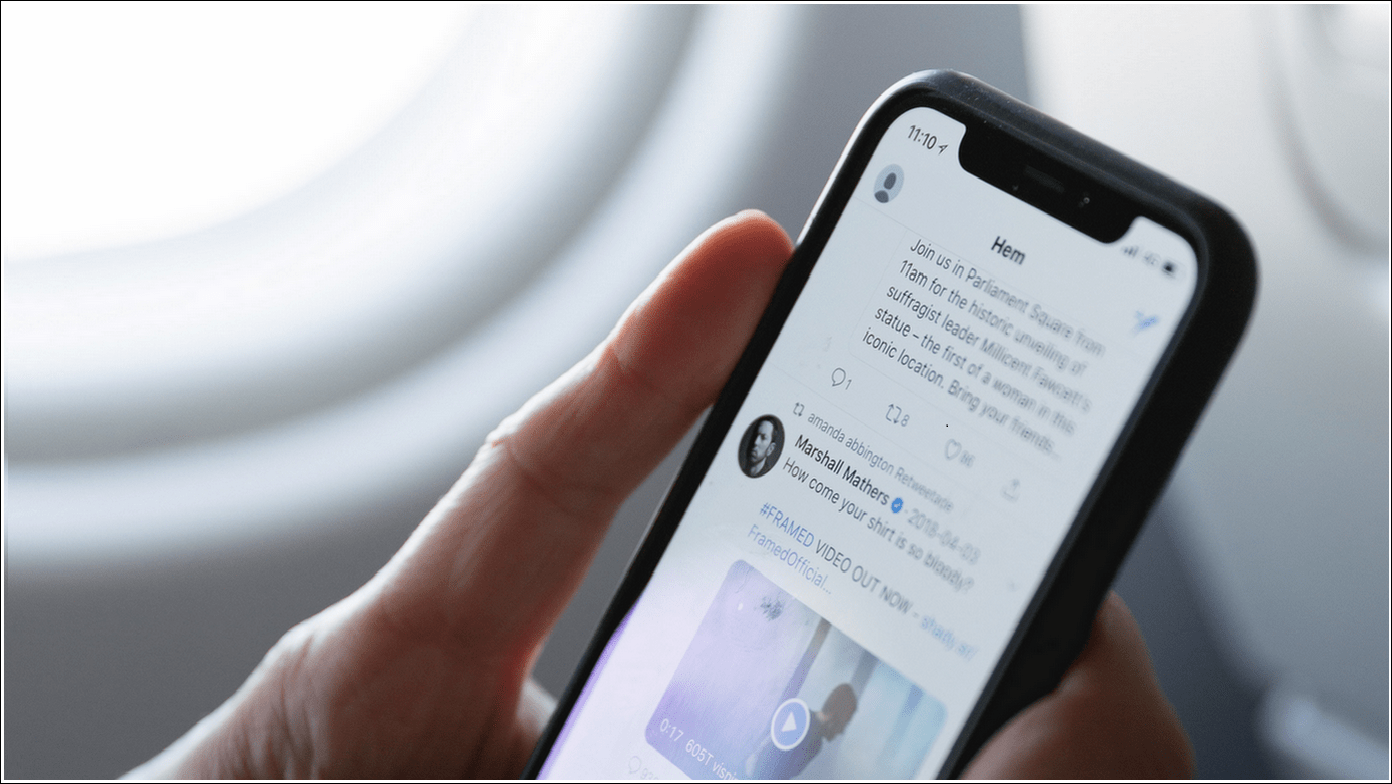 How To Stop Notifications From a Specific Tweet On Twitter?
Often interacting with a certain tweet ends up with unnecessary notifications and distractions. The situation gets even tense when you are trying to focus on important work amidst these tweet popups. To resolve this issue, let's go through the five methods to stop getting notifications from a specific tweet on Twitter.
Restrict Tweet Notifications using Timeline Features
Twitter offers certain useful timeline features to its users to control different tweets on their dashboards. As a result, you can restrict a specific tweet from bothering you with its notifications by altering your tweet interests. Here's how you can configure the same:
1. Launch the Twitter app on your phone or access the Twitter Web app to locate the specific tweet whose notifications you wish to get rid of.
2. Tap on the three-dot icon next to it and press the 'Not Interested in this Tweet' option.
3. Once pressed, it will hide the selected tweet from your timeline as if you've reported the account.
Mute Specific Tweet to Stop Notifications
Another nifty method to stop notifications from a specific thread whenever a participant interacts is muting the original starting tweet in the conversation. Here's how you can get it done:
1. Open the desired Twitter thread and swipe up to locate the starting tweet whose notifications you wish to mute.
2. Next, tap on the three-dot icon next to the starting tweet and press the 'Mute this conversation ' option.
3. Once done, you won't get any new notifications from your selected tweet anymore whenever a responder interacts with it.
Stop Tweet Notifications from Unknown Profiles
If you wish to filter out notifications from unknown profiles you don't follow under a specific tweet to avoid being reminded of them, you can apply certain timeline filters to achieve the same. Here's how:
1. Open the Twitter app and click your profile icon in the top-left corner.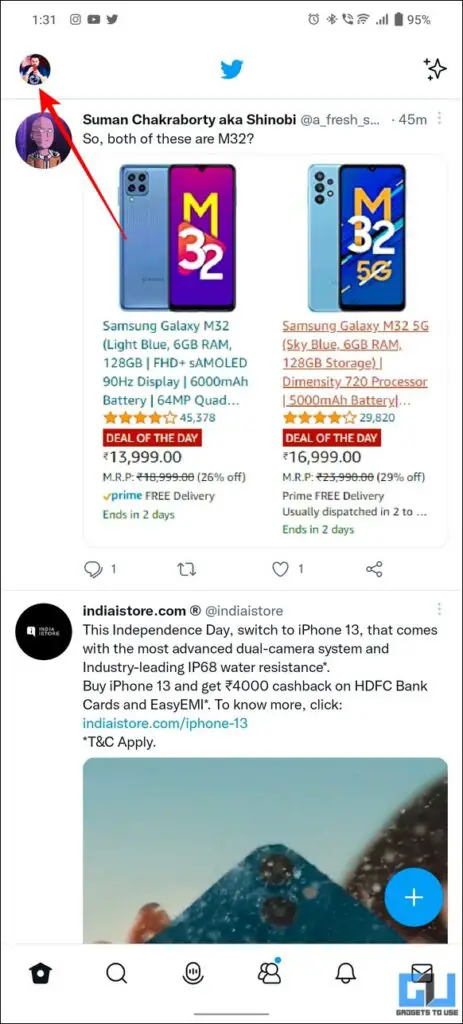 2. Next, tap Settings and Privacy and go to the Privacy and Safety option.
3. Further, tap Mute and Block and go to Muted Notifications to view timeline filters.
4. Enable the mute notifications filter for 'You don't follow ' and 'Who don't follow you ' to avoid notifications from unknown profiles on any specific tweet you've interacted with on your timeline.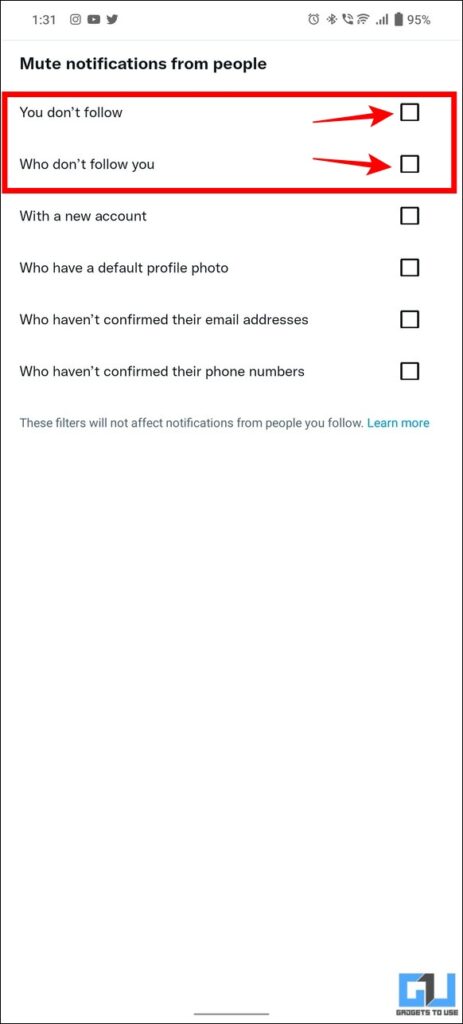 Untag Yourself from Specific Tweet
Sometimes you might feel that a specific tweet you were tagged has become irrelevant to be notified of further activity. In such a situation, you can opt out from any further notifications using Twitter's Leave this Conversation feature to untag yourself, silently exit without notifying others, and stop the tweet notifications.
Nuclear option: Mute A Twitter Profile to stop Notifications
Besides blocking a Twitter profile, you can mute a certain account to avoid receiving further tweet notifications from it. Follow these steps to mute an account.:
1. Locate the tweet from the target Twitter profile that you wish to mute.
2. Next, tap on the three-dot icon in front of the selected tweet and press the Mute username option to mute all new tweets from the profile on your timeline.
That's it! You won't receive any tweet notifications from your muted accounts anymore. Unlike blocking, muted accounts will never know that you've muted them, and you can unmute them anytime.
Bonus Tip: Turn Off Email Notifications from Twitter
If you're tired of getting the added privilege of receiving a boatload of email notifications for every single tweet from Twitter, you can turn off or customize Highlight email notifications from your Twitter settings.
FAQs
Q: How to turn off Twitter Notifications for a specific tweet?
A: You can either mute the specific tweet or remove it from your interests to hide it on your Twitter timeline. Please refer to the simple steps in this explainer to achieve the same.
Q: How to Mute certain keywords on Twitter?
A: Besides blocking and muting tweets, Twitter also allows you to restrict tweets containing a certain keyword, phrase, or hashtag you wish to avoid. This can be a blessing in disguise when you don't want to see spoilers for the upcoming movie or tv series. Follow our detailed read on how to stop Tweets containing specific words, phrases, or hashtags.
Q: How to Stop getting Twitter Notifications from unknown accounts?
A: You can configure your Twitter profile to stop receiving new notifications from accounts that you do not follow. Follow the third method mentioned in this explainer to get rid of the same conveniently.
Wrapping Up: No More Tweet Distractions!
We hope you've now successfully learned to stop notifications from a specific tweet on Twitter using the above-listed methods. If this explainer has helped you avoid unnecessary tweet distractions during work, hit the like button and share this guide with your friends. Also, subscribe to GadgetsToUse for more awesome tips and tricks.
You might be interested in:
You can also follow us for instant tech news at Google News or for tips and tricks, smartphones & gadgets reviews, join GadgetsToUse Telegram Group or for the latest review videos subscribe GadgetsToUse Youtube Channel.