While the recent Apple launch has brought Crash Detection into the fresh limelight, the feature has been available on Google Pixel phones for a while now. In this article, let us see how to enable and use Crash Detection on Pixel phones running Android, how it works, and compare it with Car Crash Detection on iPhone 14 series.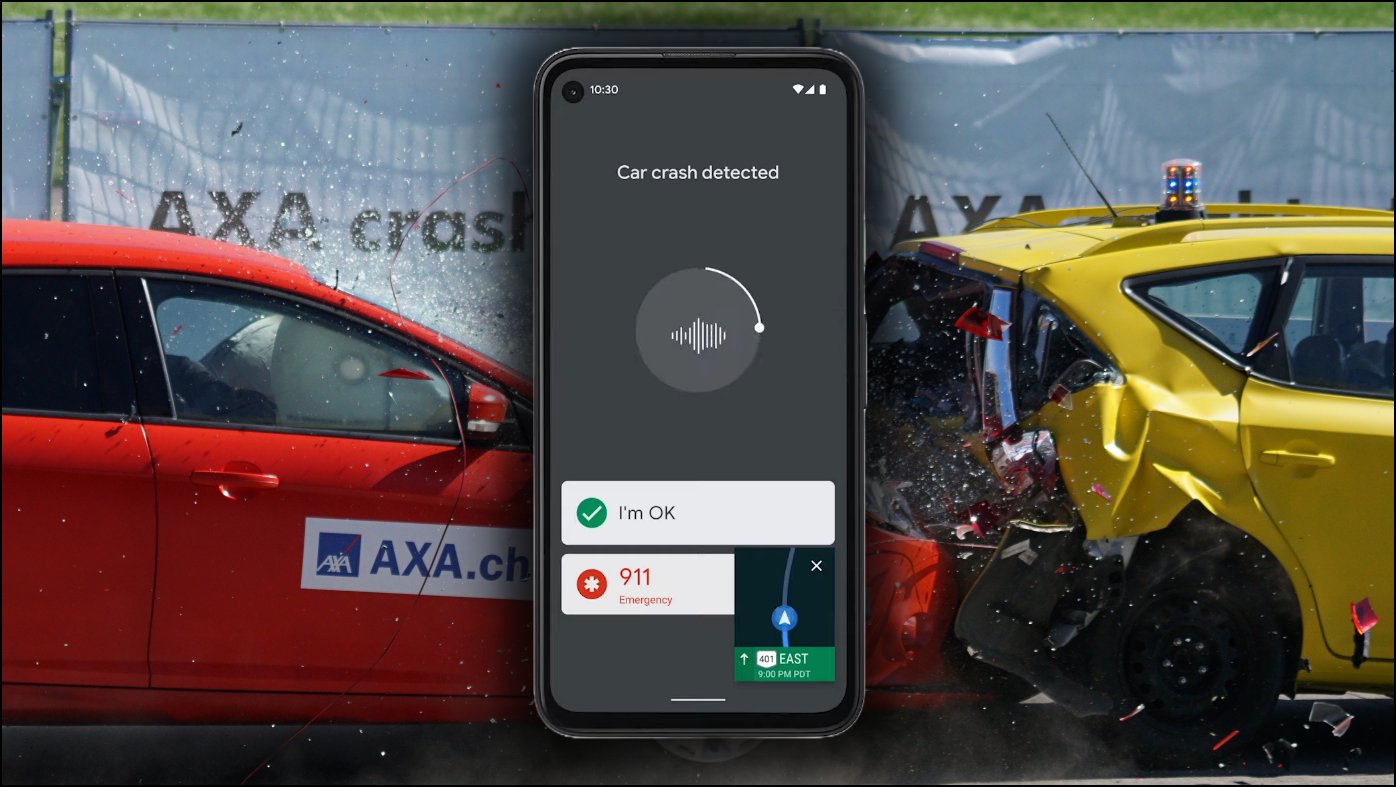 What is Crash Detection on Google Pixel?
Introduced first with the Pixel 4 in 2019, the Car Crash Detection can automatically prompt your phone to call emergency services when it detects an accident.
After a crash occurs, the Pixel phone will vibrate and play an alarm sound to see if you're alright. You can tap I'm OK or Emergency (or say "Emergency"). If you fail to respond in 60 seconds, it will automatically contact emergency services, like 911 in the US, to inform them about the crash along with your location.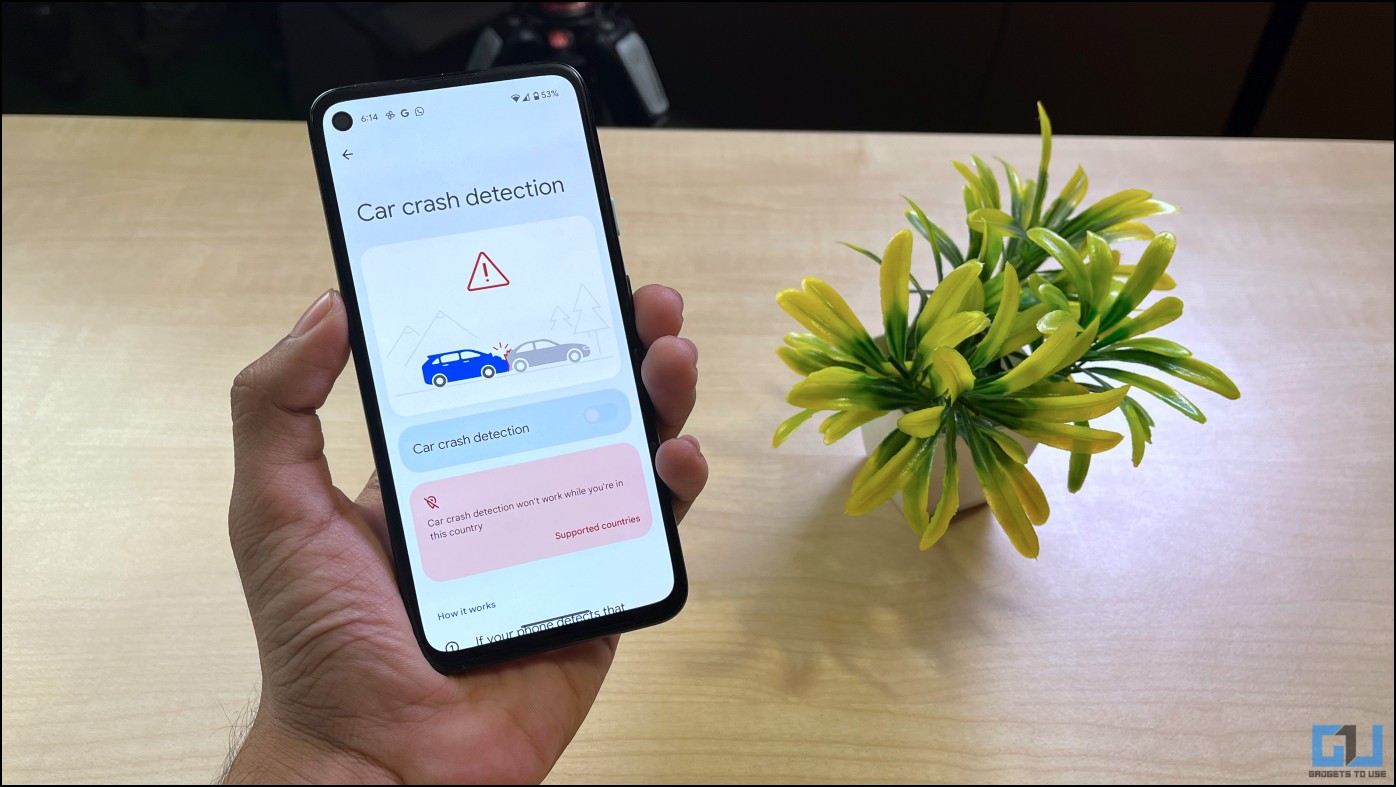 It is a Pixel-exclusive feature on Android and can be toggled via the Personal Safety app on supported models. The Safety app equips other helpful features like Safety Check, emergency location sharing, SOS, and alerts about nearby crises.
You can also store your medical information inside the app. Other people can view this information without unlocking your device in an emergency.
Android Phones With Crash Detection Feature
The Crash Detection feature is available on Pixel 3, 4, and later models, listed below:
Pixel 3, 3 XL
Pixel 4, 4 XL
Pixel 4a
Pixel 4a with 5G
Pixel 5
Pixel 5a with 5G
Pixel 6, 6 Pro
Pixel 6a
How Does it Work?
Google's Crash Detection feature uses the phone's location, motion sensors (accelerometer, gyroscope, etc.), and microphones on the phone to detect a possible severe car crash. For the same, it requires permission to access location, physical activity, and microphone.
If the phone detects you're involved in a car crash, your approximate location and car crash data may be transmitted to emergency services by Android's Emergency Location Service.
Unfortunately, it may not be able to detect all car crashes. And you may also witness false triggers caused due to hard falls or impact activities. Lastly, your phone might not be able to call emergency services in situations when you have a weak mobile network or are on an ongoing call.
How to Use Crash Detection on Google Pixel?
For starters, Crash Detection is available in English, French, French (Canada), Italian, Japanese, Mandarin Chinese, and Spanish in Australia, Canada, France, Ireland, Italy, Japan, Singapore, Spain, Taiwan, the UK, and the US. It is currently not available in several regions including India:
Here's how to enable it on your Pixel phone. Before we begin, ensure your Pixel has a working SIM card inside.
1. Open the Safety app on your Pixel phone (from the app drawer or search).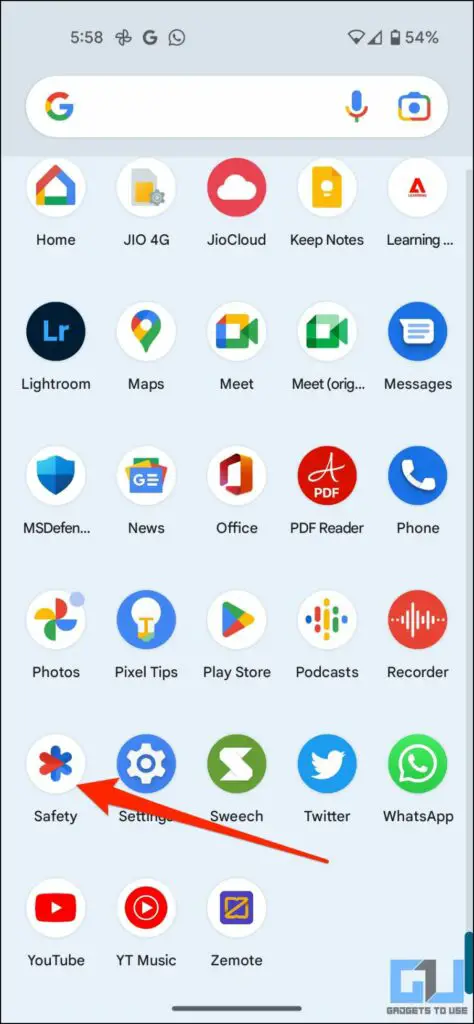 2. Click the Settings icon at the top left corner.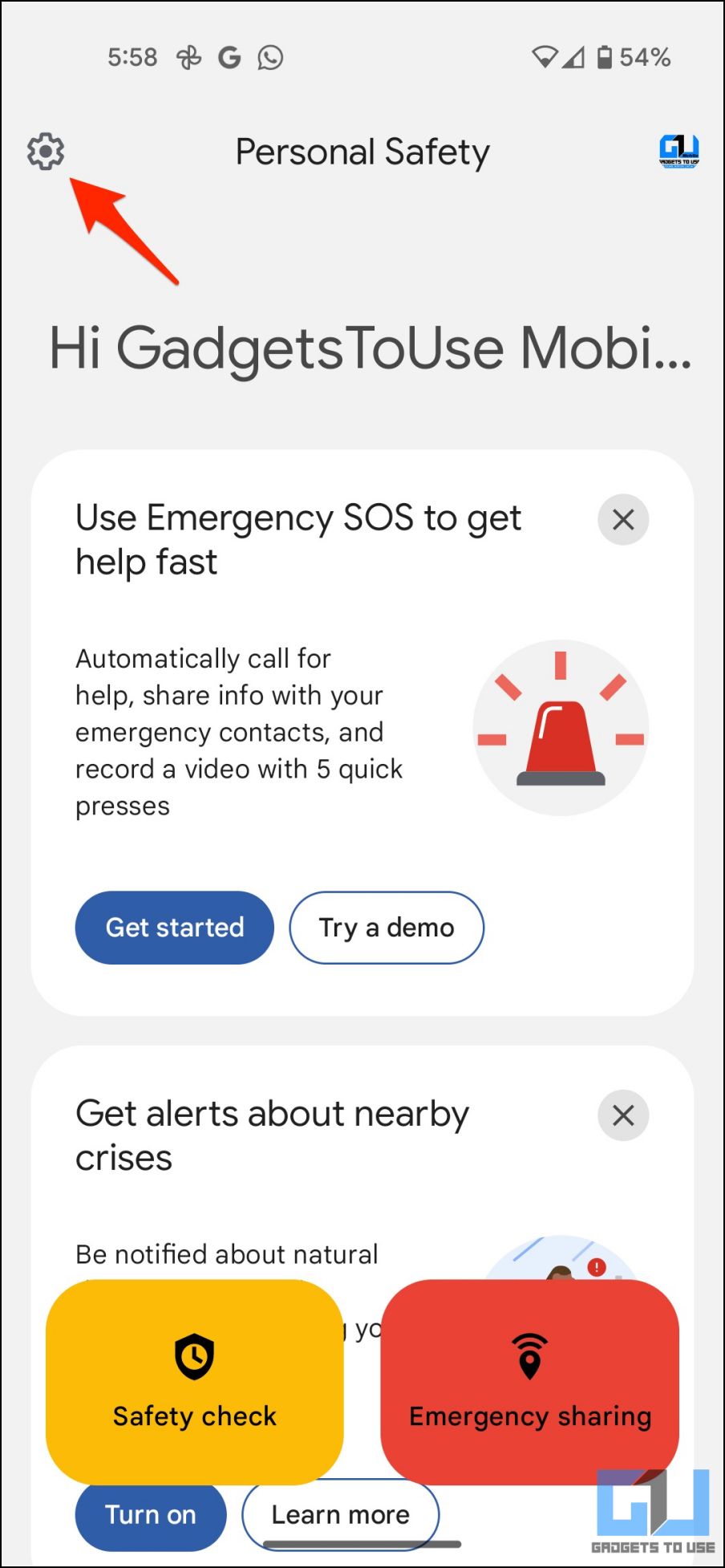 3. Scroll down and select Car crash detection under Detection & Alerts.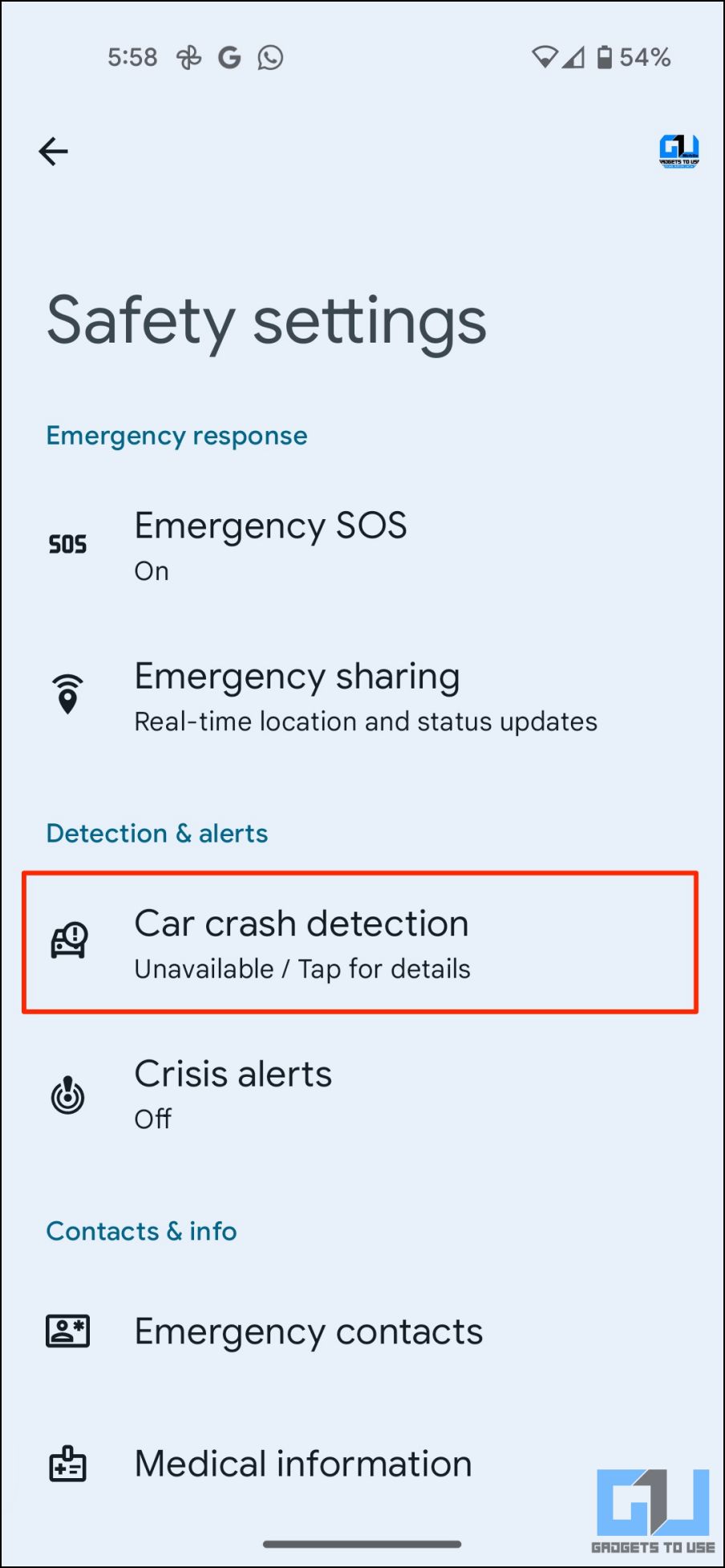 4. Enable the toggle.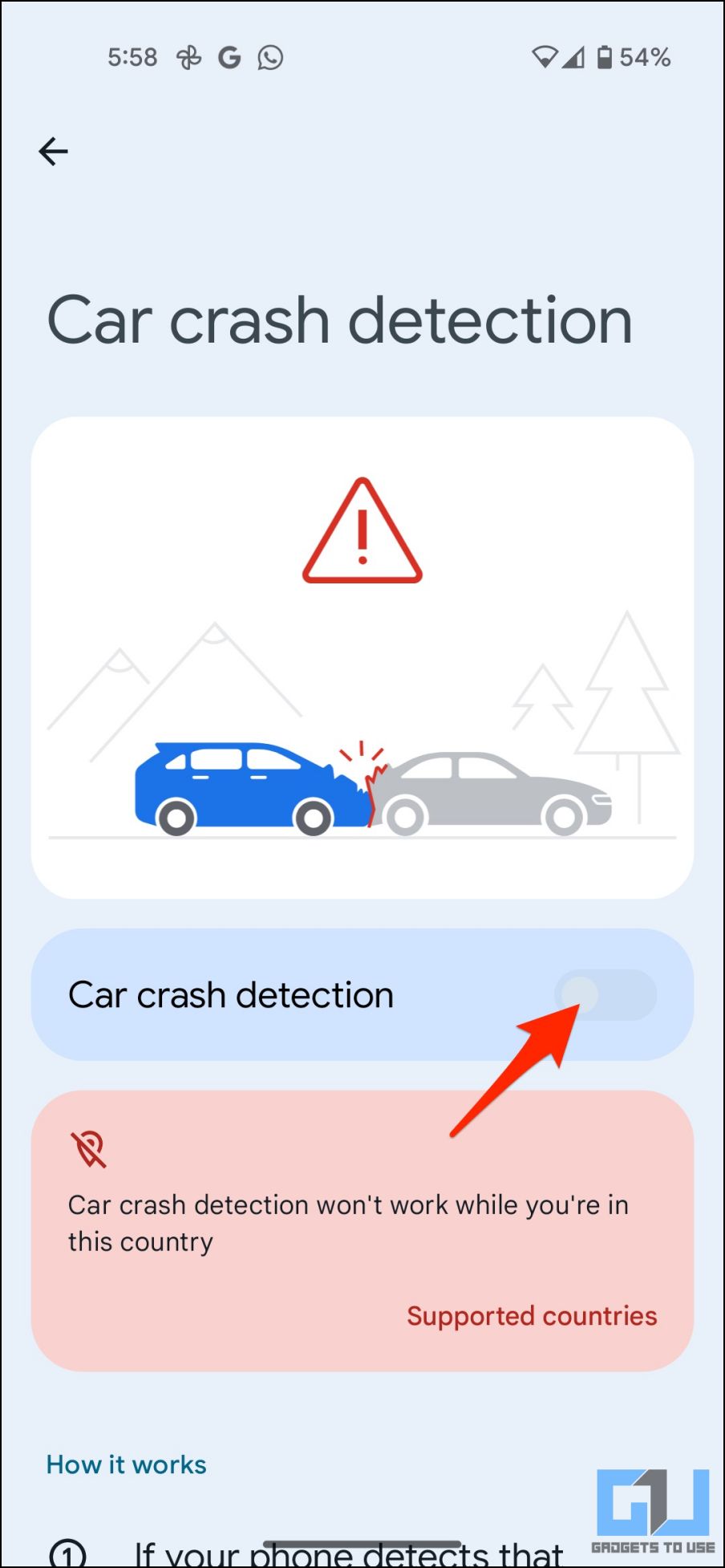 When asked for location permission, tap Allow while app in use. Similarly, tap Allow for microphone and physical activity prompts.
Google Pixel vs. Apple Car Crash Detection
The new iPhone 14 series, Apple Watch Series 8, Watch Ultra, and Watch SE  2- all of the devices get the new Car Crash Detection feature. And unsurprisingly, Apple's Crash Detection is very similar to the one on Google Pixel.
Like Pixel, Apple uses motion sensors like the accelerometer and gyroscope alongside microphones onboard to detect if you have suffered a car crash. It then contacts emergency services with your device location as latitude and longitude coordinates. The location will be shared even if location services are off.
Google has had the feature since 2019 on its Pixel smartphones. But it's only now that Apple not only managed to improvise the feature but also marketed it well with the recent launch.
Crash Detection on Other Android Phones?
Personal Safety 2022.05.25 is rolling out, and it hints at the Pixel's car crash detection feature coming to non-Pixels! pic.twitter.com/PN6ydb4A1V

— Mishaal Rahman (@MishaalRahman) June 28, 2022
According to recent reports, a new string of codes found in Google's Personal Safety app suggests that Car Crash Detection may soon arrive on other Android phones. Alongside it, the non-pixel phones are also expected to get the Crisis Alert and Safety Check features.
The Personal Safety features will likely be released to non-Pixel phones via Google Play Services. However, it is unclear which devices will get it first. As of yet, it's available on Pixel 3 and later and in limited countries.
Is There Any Third-Party Crash Detection App for Android?
In our search for a third-party app that offers crash detection, we stumbled upon Real Rider Crash Detection. The app claims to automatically alert the emergency responders with your location and other information upon a crash.
It's a paid application and comes with a free 30-day trial, post which you need to pay around $4 or Rs. 330/month. We activated the app and tried mimicking accident scenarios by simulating impact on the phone. However, it didn't seem to work for us.
Does Pixel Crash Detection Actually Work?
Similar to Apple's Fall Detection, we have a few cases of Pixel Crash Detection actually saving the lives of people. Back in 2021, a Pixel owner shared his experience with the feature. It wasn't a car crash but his farm machine, a Bobcat Loader, that rolled off the ledge and fell into a narrow valley.
He not only got unconscious but also stuck inside the machine with exits blocked. Luckily, his Pixel 4 XL, which was thrown out of reach during the incident, triggered crash detection. By the time he woke, the phone had automatically contacted 911 with rescue services en route to his location.
Car Crash Detection helped him get assistance in time. He got recovered after a few weeks from the broken bones.
Similarly, Google shared an incident that involved Car Crash Detection coming to the rescue.
Chris was riding in a car with his family to grab a late lunch on a beautiful day in Gatlinburg, TN. Unfamiliar with the area, they came upon a fork in the road and suddenly were involved in a car accident. Luckily nobody was injured, and thanks to car crash detection* on Chris's Google Pixel, his phone prompted him to call emergency services.
So yes, the Crash Detection does work. And if you have a Pixel phone, it's best to enable it from the Safety app using the steps given above. Do note that the feature requires certain permissions to work like microphone and location which may seem like a tradeoff between privacy and safety.
Wrapping Up
This was all about how to enable and use Car Crash Detection on Google Pixel phones. We also compared Pixel's feature to Apple Car Crash Detection and talked about its possibility on other Android smartphones. Anyways, what's your opinion on the same? Let us know via comments. Stay tuned for more such updates.
Related:
You can also follow us for instant tech news at Google News or for tips and tricks, smartphones & gadgets reviews, join GadgetsToUse Telegram Group or for the latest review videos subscribe GadgetsToUse Youtube Channel.