All smartphones come with some pre-built notification sounds which can be used as app notification tones. Usually, our smartphones come with default notification sounds, but sometimes it becomes hard to distinguish which app has received the notification. If you too feel the same, we are here to discuss how to change and set different notification sound for each app on your android phone. Meanwhile, you can also learn to change your sound profile based on location.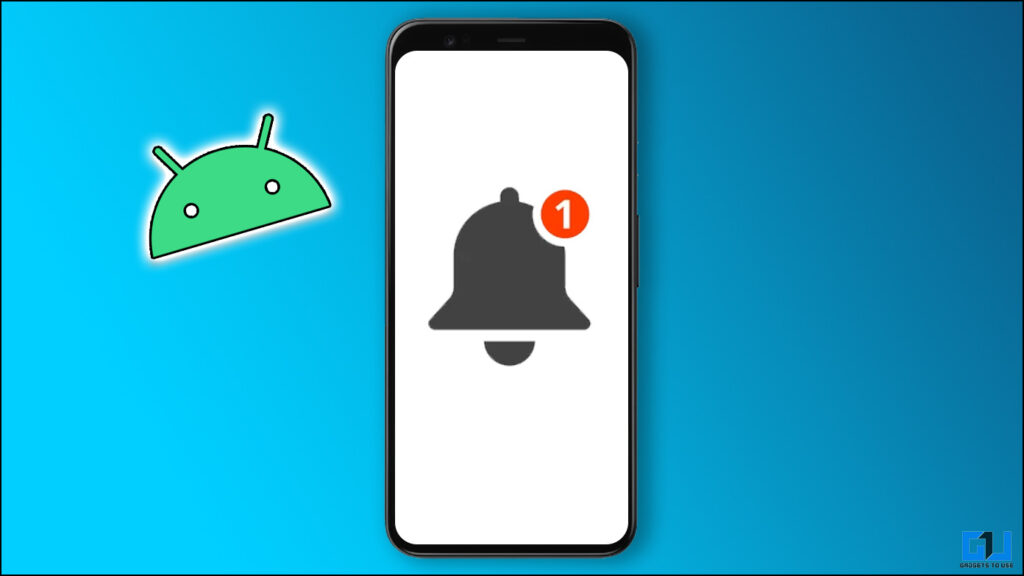 How to Set Different Notification Sounds for Each App
Android offers you the flexibility to customize almost every bit of your phone. Changing the notification sound is not a big deal, and to further ease the process, we have mentioned four ways to change almost every type of notification tone on an Android phone.
Change Specific App's Notification Sound
Yes, you can change the notification sound specifically for an app, like your WhatsApp or Instagram app. You can also customize it all the way down to just the DM sound. Follow the steps mentioned below to customize the notification sounds for a specific app on Android.
1. Open the Settings app on your Android phone and navigate to Apps.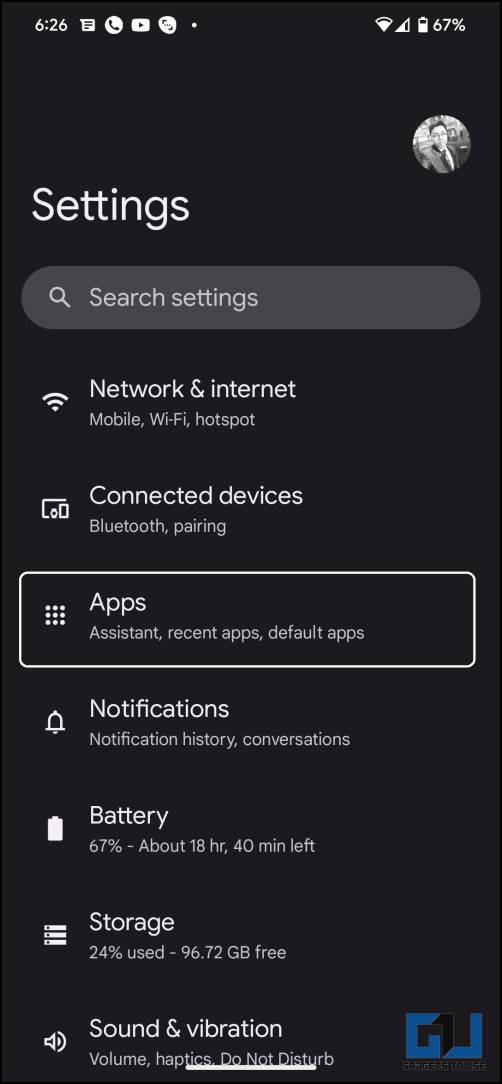 2. Here tap the 'See All Apps' option, and then click the specific app whose notification sound you want to change.
3. On the app settings page, tap on the Sound option.

4. Here, you can select the notification categories to change the sound for it.
5. Lastly, choose the new notification sound from the list.
That's it, following the above steps you can change the sound for other notification sounds for other apps, do note that not all apps allow customizing individual sounds.
Download and Apply Notification Sounds via Zedge
If you didn't find a good notification sound, in the settings app, then you can try Zedge.  It's an app to download new notification sounds and even apply them right from the app. Follow the below-mentioned steps to download and set a notification tone on your Android phone using the Zedge app.
1. Download and install the Zedge app on your Android phone.
2. Launch the app and tap the hamburger menu on the left.
3. Choose a Notification sounds from the menu and surf to find the notification sound you like.
4. Now, tap on the Set notification button and choose the category you want to set it for.
Use In-App Options to Change Notification Sounds
There are some apps that offer their own built-in notification sound settings, like WhatsApp. Below are the apps that come with built-in notification sounds settings, and you can use the Zedge app installed on your phone, to further customize it with a different sound.
WhatsApp
WhatsApp has had this feature to change notification sound, for so long. In order to change the notification tones from inside the WhatsApp app follow these steps.
1. Open WhatsApp and tap the three dots menu icon in the top right corner.
2. Select Settings from the pop-up menu and then navigate to Notifications.
3. Here tap the Notification tone option and choose Zedge from the available options.
4. Once the app opens up, you can easily search for any notification tone and apply it to your WhatsApp.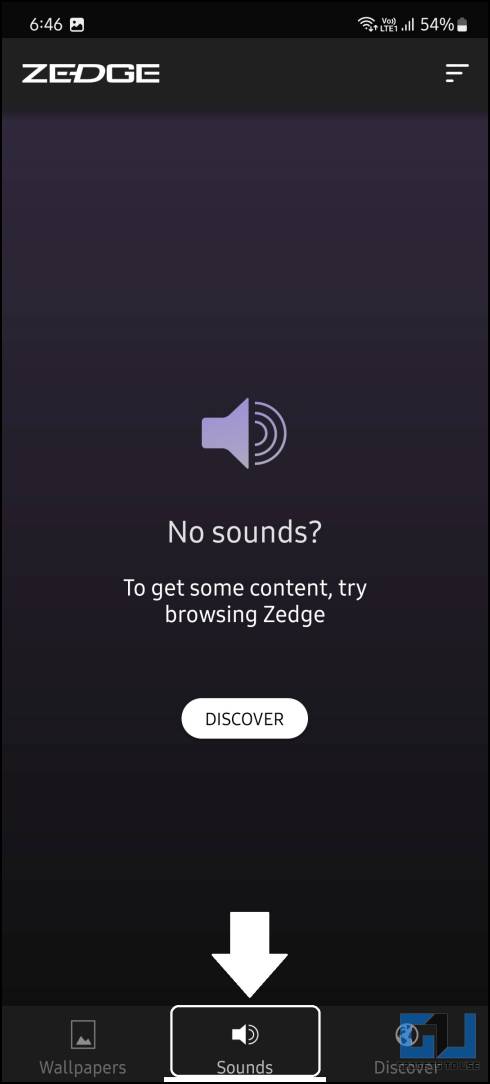 You can also refer to our dedicated article to customize WhatsApp notification sounds, for a contact or a group.
Telegram
Similar to WhatsApp, Telegram also offers an inbuilt option to customize Notification sound both from the app and desktop client. Here's how it can be done:
1. Open the Telegram app and access the app settings from the hamburger menu.
2. Here select navigate to Notifications and Sounds > Private > Sound.
3. Now, choose a notification sound from the list of notifications available.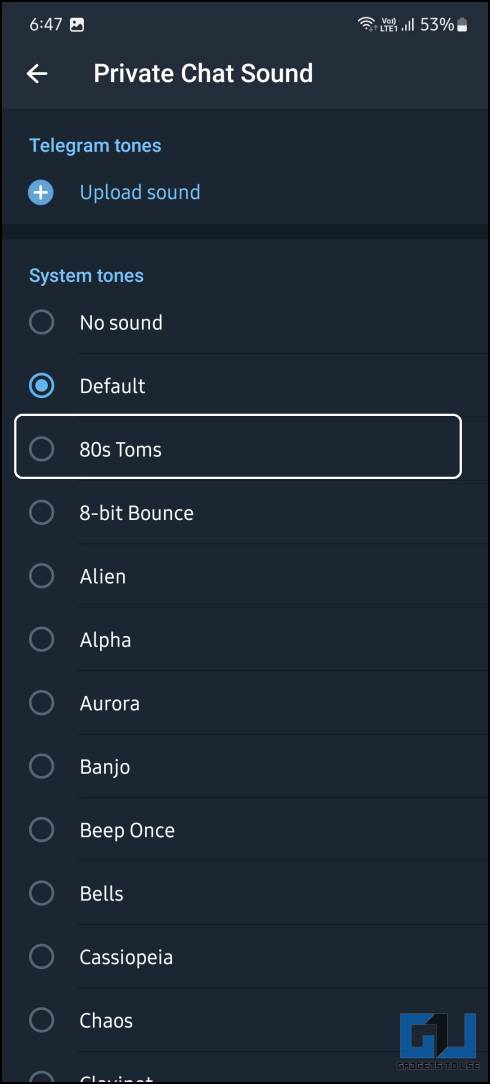 4. Select the one you like and it will be set as the default notification tone on Telegram.
Create your own Notification sounds
Lastly, you can also create your own notification sound, it is a two-step process, one is to create a notification sound using an mp3 snipper app and then apply them on your phone. First, let's talk about how to use a third-party app to create custom notification sounds.
Use Mp3 Cutter and Ringtone Maker
In order to create your own custom notification sound you need to use the MP3 Cutter and Ringtone maker app, which is available for free. Here's how to use it:
1. You can download the Mp3 Cutter and Ringtone Maker app from Play Store.
2. Launch the app and select the first option from the home page.
3. You can browse through the mp3 files available on your phone, and then select the one you want to trim by tapping the scissor icon beside it.
4. Select the part you want to trim out from the audio file and tap the Save button.
5. Give it a name and it will be saved inside the Music/ReRingtoneeditor folder.
Applying Custom Ringtone on your phone
Now, that you can have created your own custom ringtone, let's have a look at the steps to apply your own created ringtone on your phone.
1. Open the Settings app and go to Sound and vibration.
2. Here select the Notification sound option, to see the list of preinstalled notification sounds.
3. The new notification sound created by you, will be available at the top of the list.
4. Tap to select it as a default notification tone for your phone.
Wrapping Up
In this read, we discussed the four ways, you can set a different notification sound for each app on your Android phone easily. You can also, set a custom LED notification light on your phone, to differentiate them. I hope you found this useful, if you did make sure to share it. Stay tuned for more such tech tips, and check the ones linked below.
You might be interested in:
You can also follow us for instant tech news at Google News or for tips and tricks, smartphones & gadgets reviews, join GadgetsToUse Telegram Group or for the latest review videos subscribe GadgetsToUse Youtube Channel.