The challenge of creating a logo for your company or website can be tough and expensive, especially when you wish to make it more impactful. But what if we tell you there's an easy and free way to create it? Sounds Interesting right? Stick with this guide till the end to explore our handpicked AI tools to generate a free logo for your business or website. Additionally, you can check out our top picks for AI Tools to Create Videos.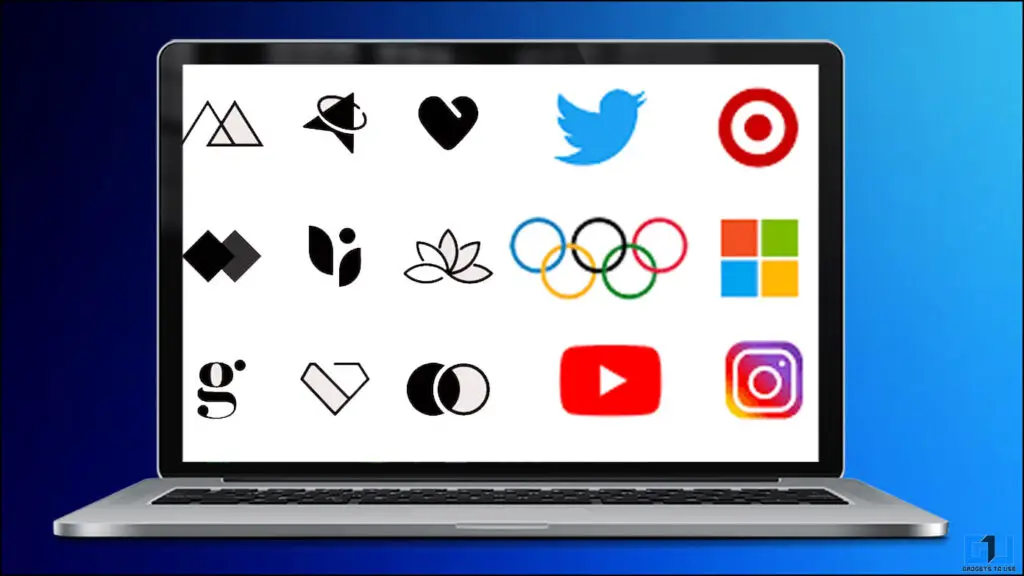 Generate a Free Logo For Your Business or Website with AI Tools
The days when you had to pay a fortune to a graphic designer to get a custom logo created for your business or website are gone. As with new technological advancements such as Artificial Intelligence, you can easily create a custom logo in seconds with free online tools. Furthermore, a wide variety of templates and designs make the process much simpler. That said, let's look at various free online tools to help you generate the same:
Use Adobe Express Logo Maker to Generate a Free Logo
Adobe Express is one of the most reliable tools on the internet that can help you generate free logos for your business or website. Here's what you need to follow.
1. Access the Adobe Express Logo Maker tool and click the Create Your Logo button.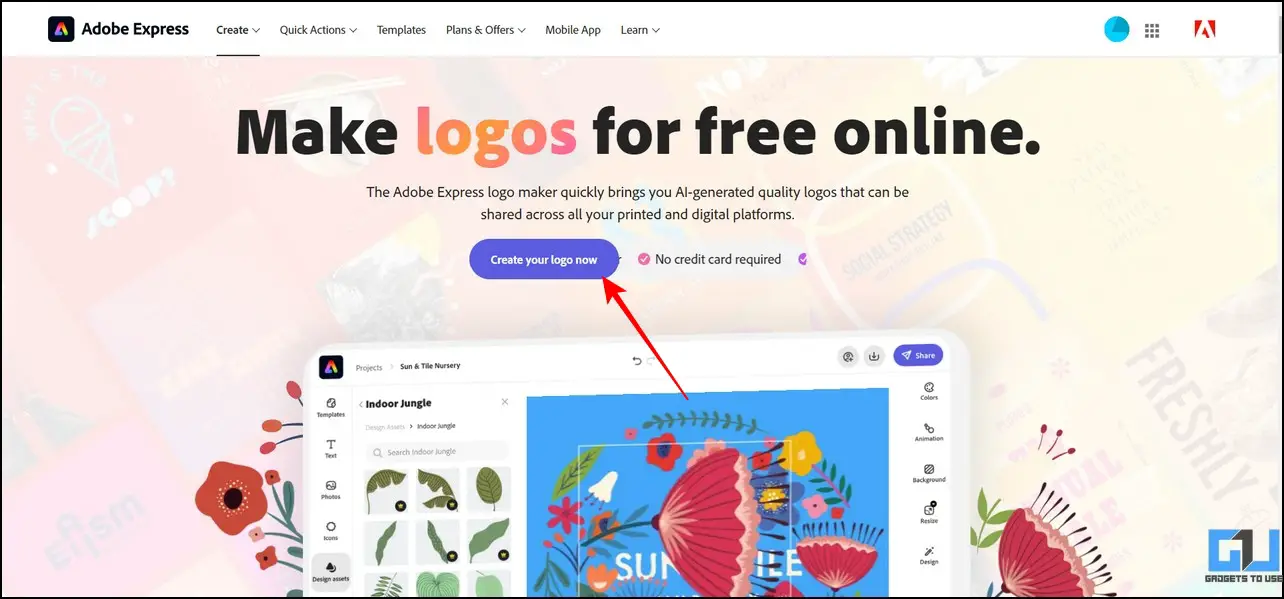 2. Next, enter your business/website category, followed by the name and slogan text, in the empty fields.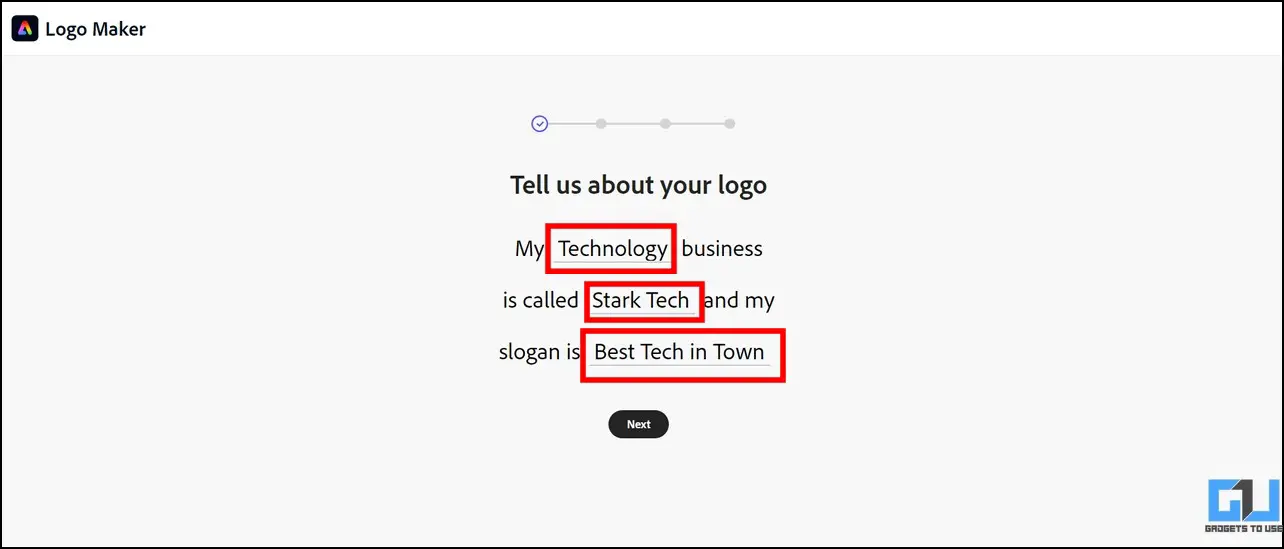 3. Pick a style you wish to use to design your logo.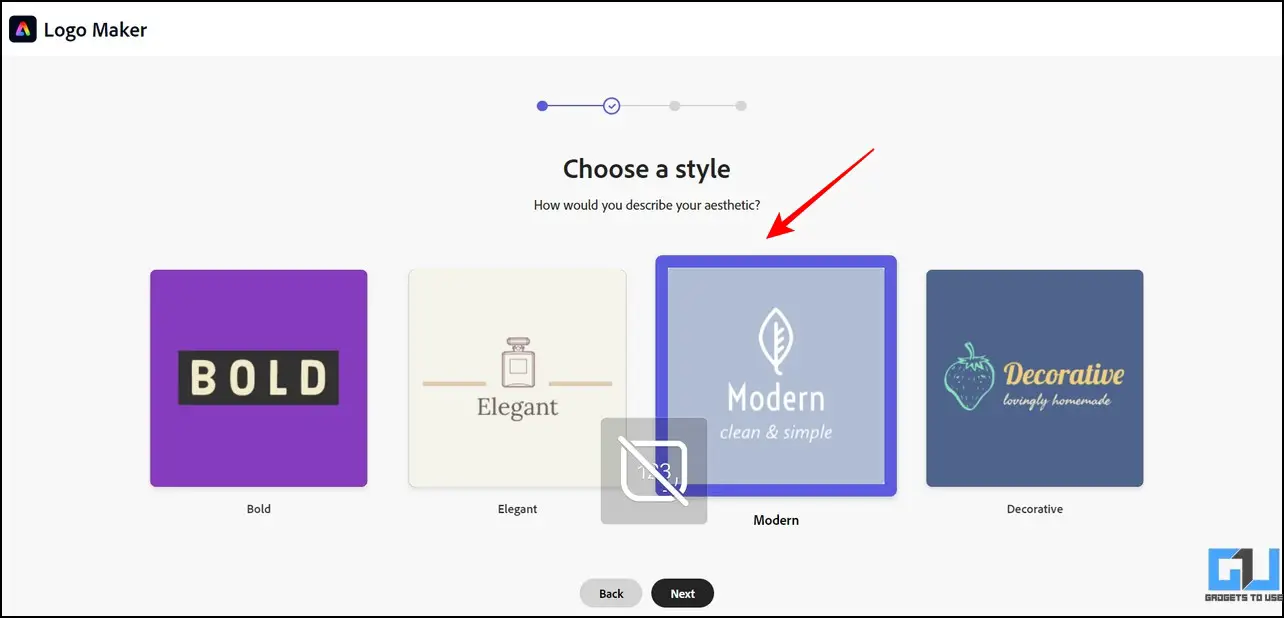 4. Further, browse the available icons to pick the one that suits your work.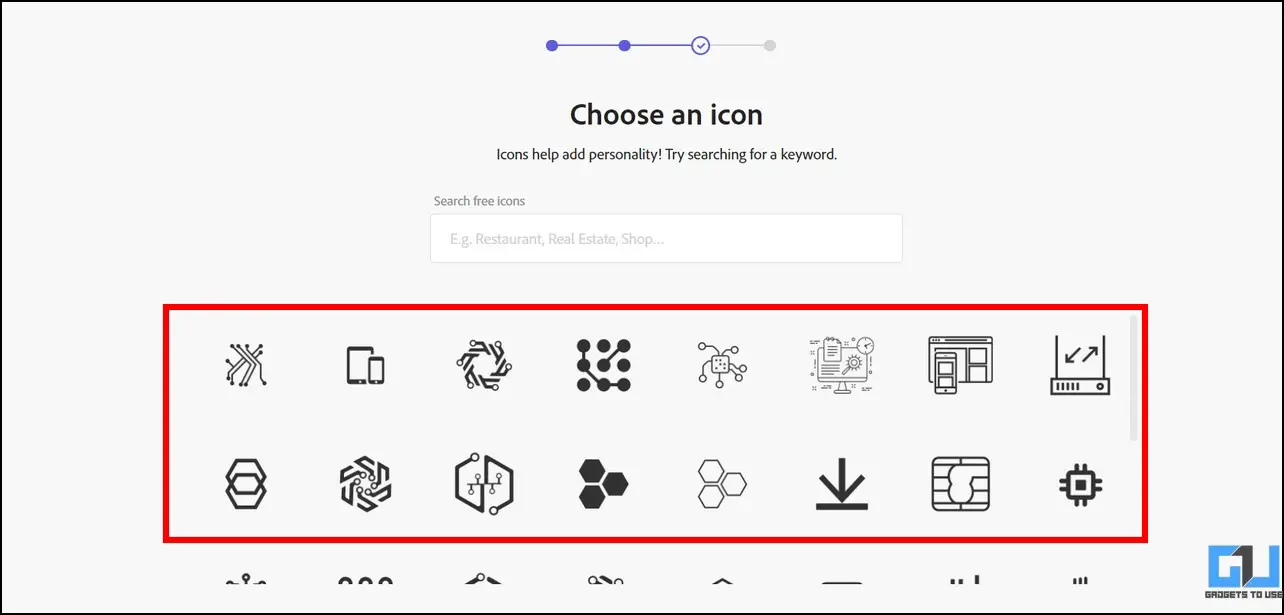 5. Wait a few seconds to let the AI generate different logo variations with your provided input. Browse and click your desired logo to select it.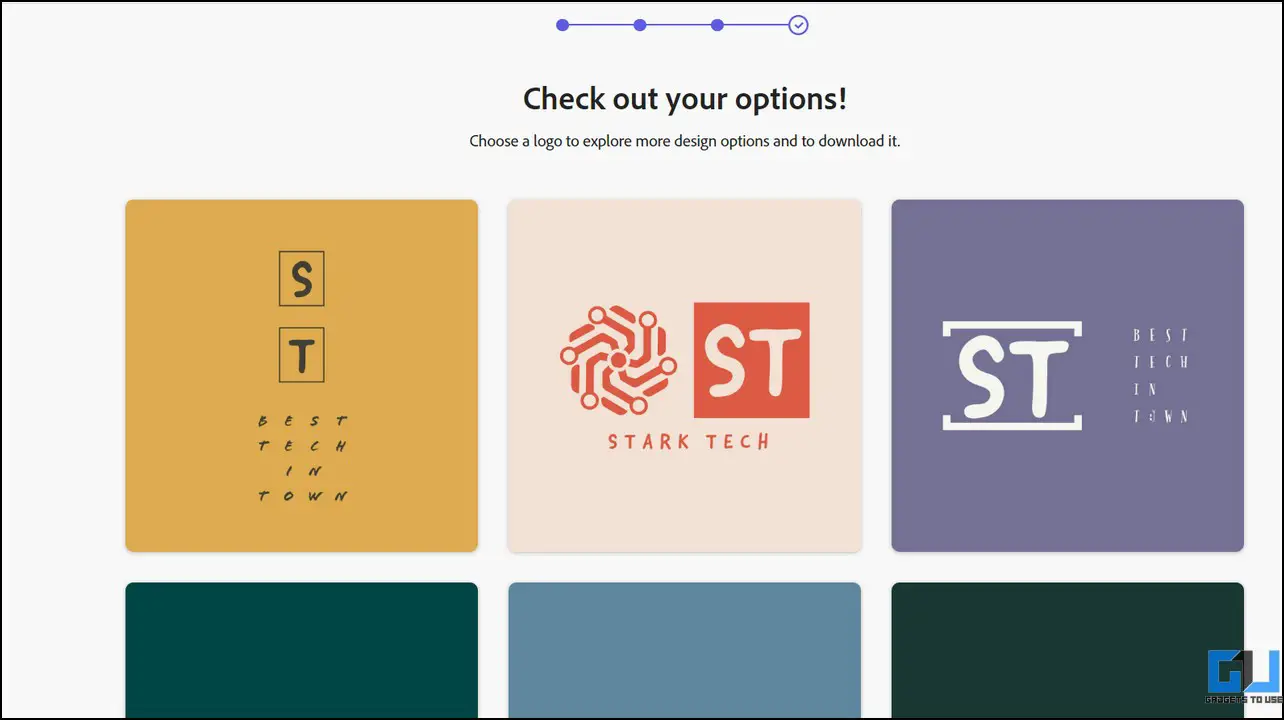 6. Finally, make last-minute changes to your selected logo with Color and Text options and press the Download button.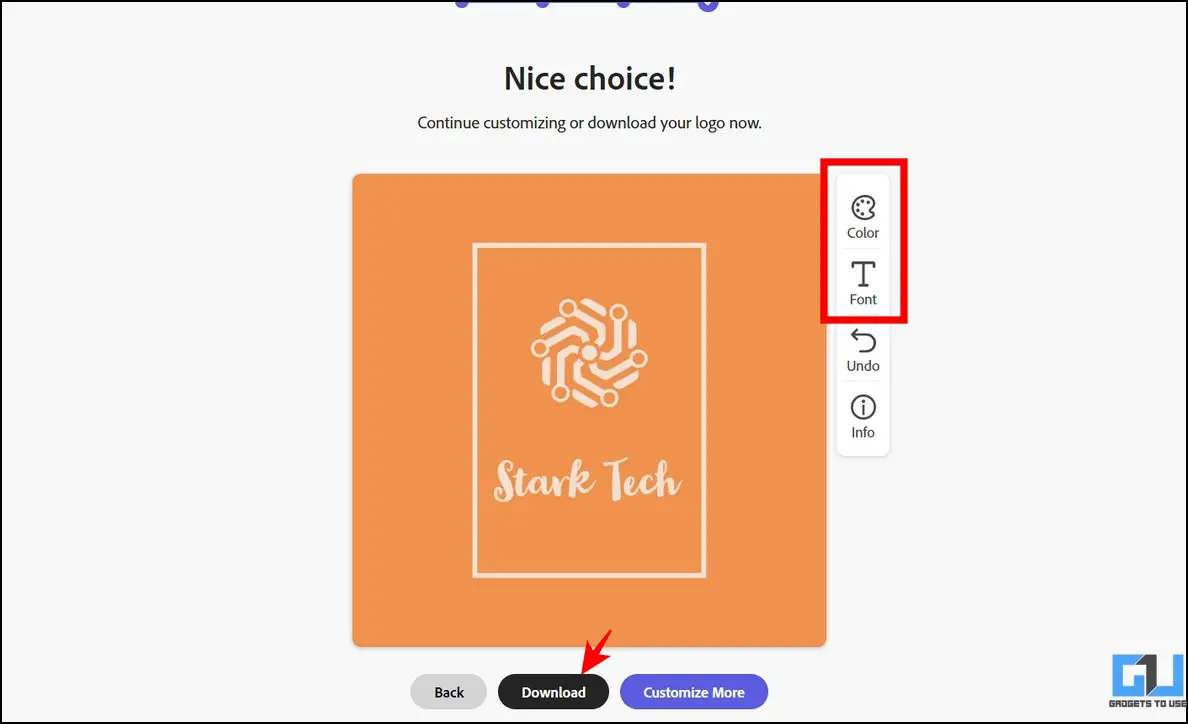 7. You will be prompted to sign in or create a new Adobe account to download the same. Once created, the picked logo will be downloaded automatically in a .zip file.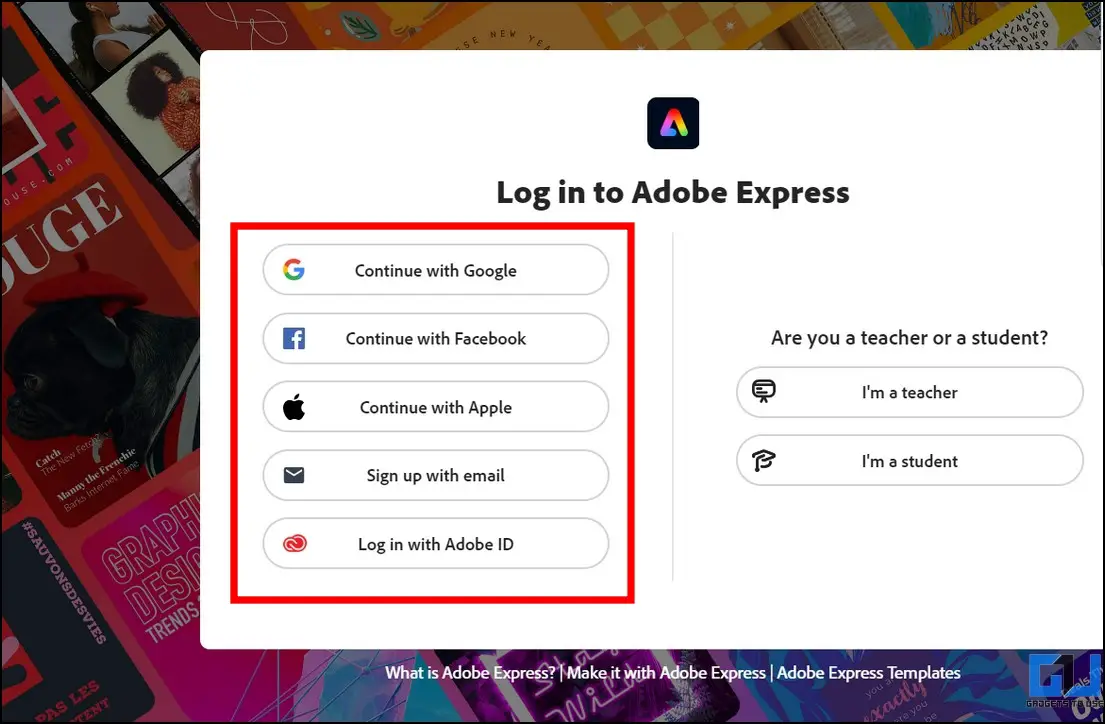 8. The downloaded .zip file contains different variations of your logo to use as per requirement.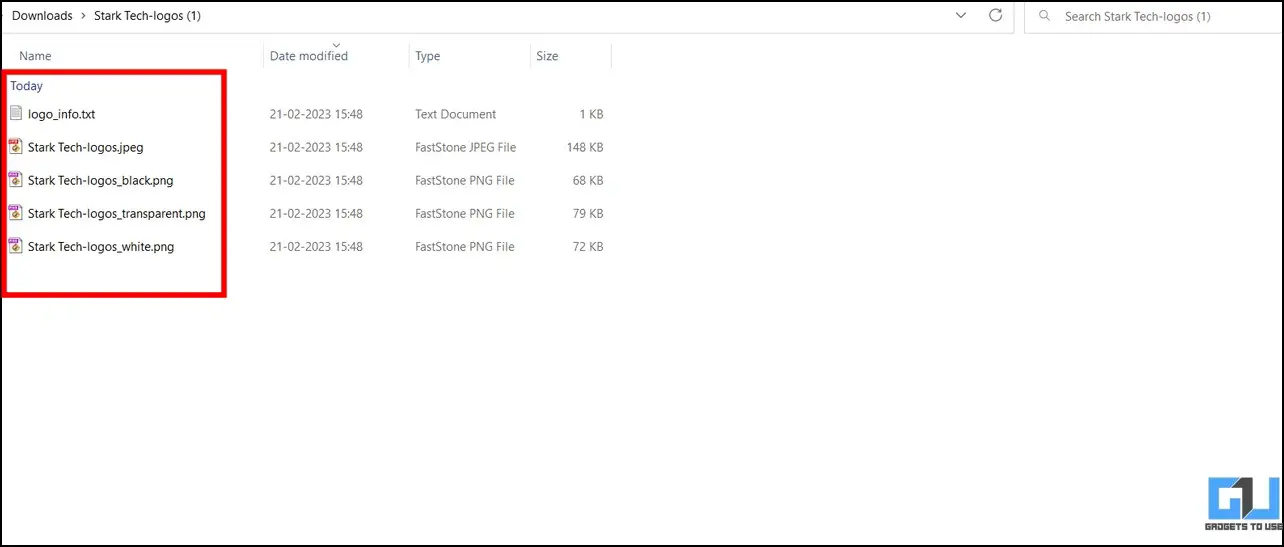 Try the Logo Maker tool to Generate a Free Logo for Work
Besides Adobe Express, you can use the Logo Maker online tool to create a free logo for your work. In addition, the tool offers different downloadable formats and sizes of your logo to use at your convenience. Follow these steps to make the most out of this online tool.
1. Visit the Logo Maker tool in your browser and enter the name of your business or website to make a new logo.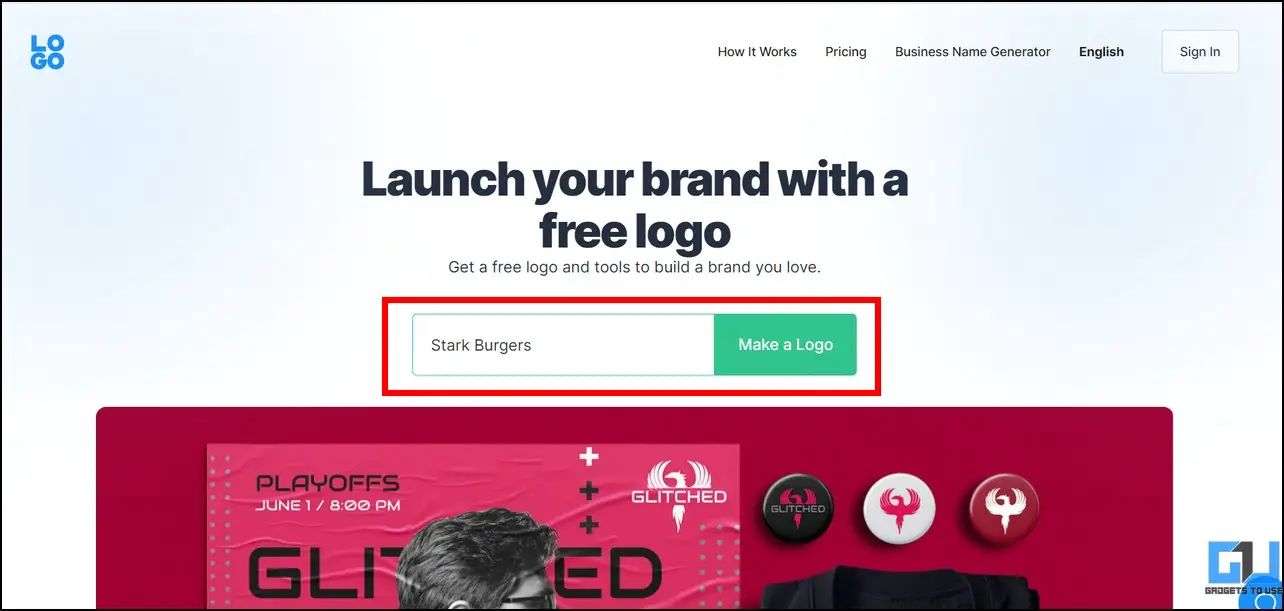 2. Next, enter the slogan text that you wish to add to your logo. You can skip this step using the Continue button if you don't want to add a slogan.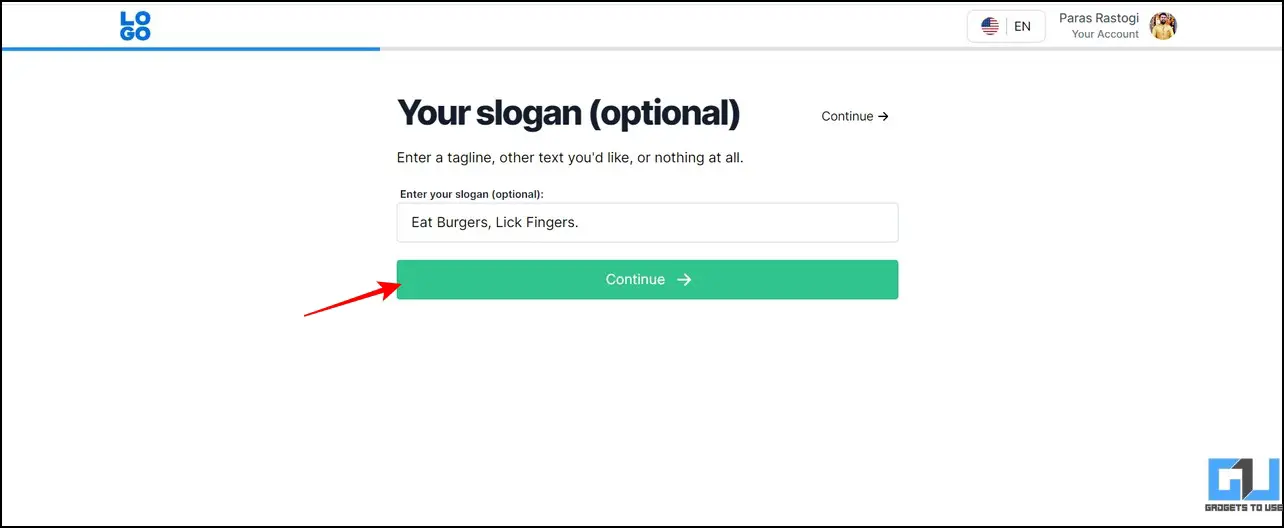 3. Pick your business/website category to assist AI in building a relevant logo.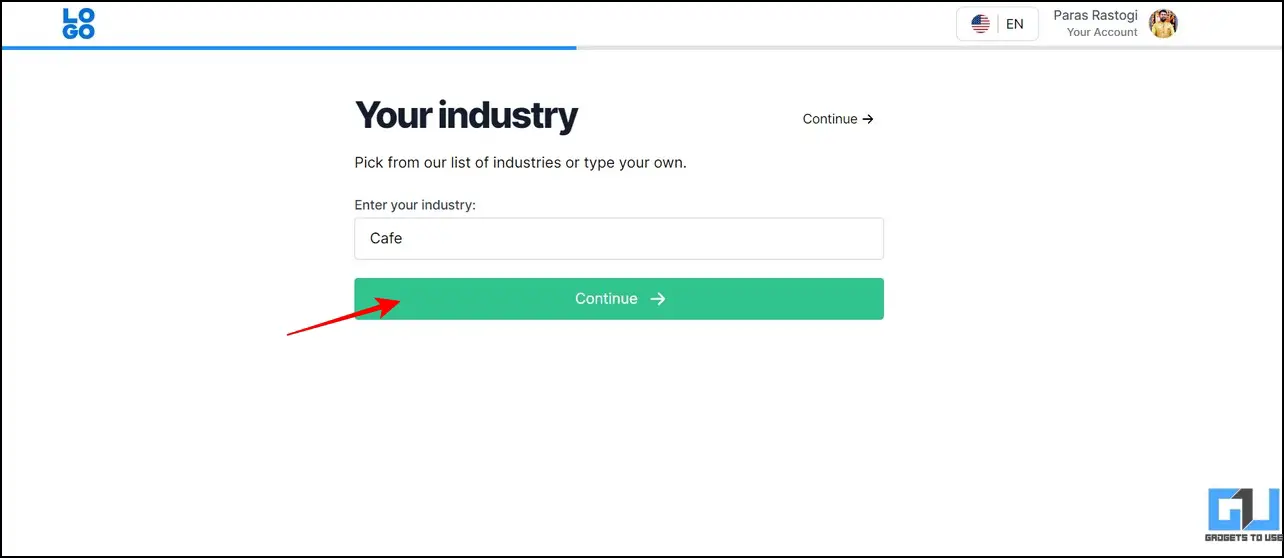 4. On the next page, pick your desired color themes for the logo.
5. Further select a font style for your logo text.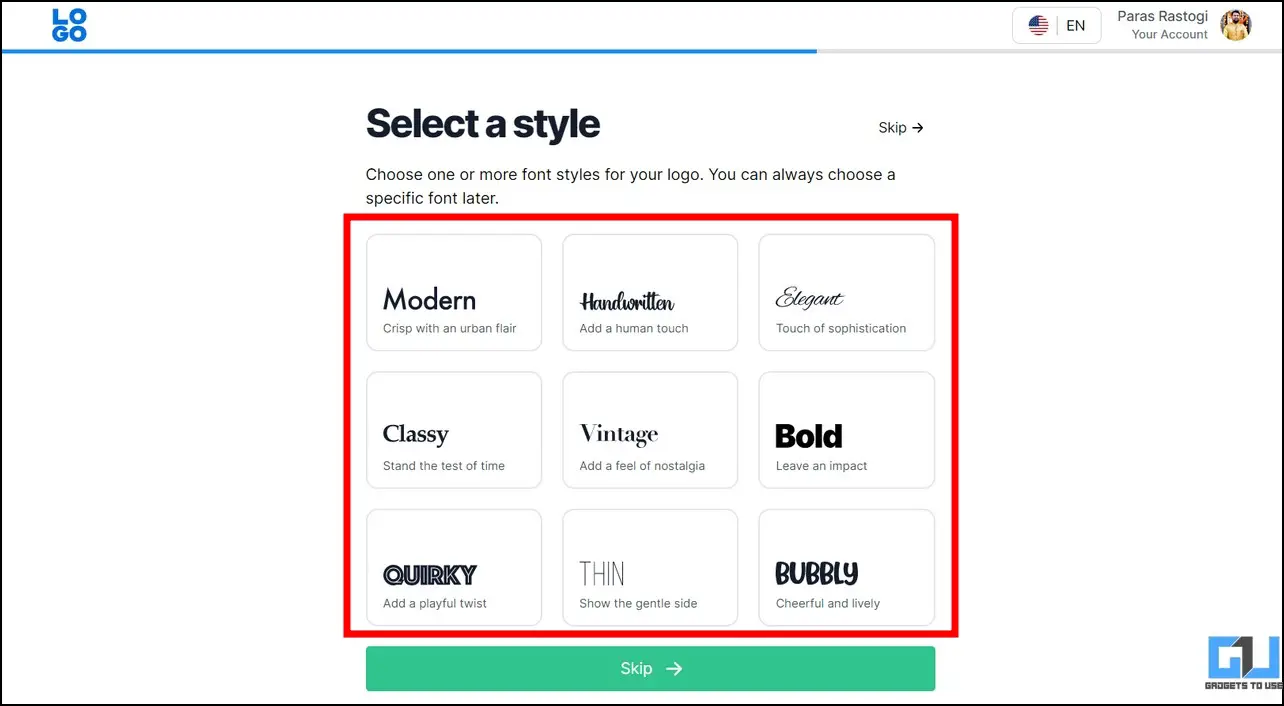 6. This tool lets you choose whether to include icons in your logo. If you prefer a logo including both text and the icon, click the With Icons option.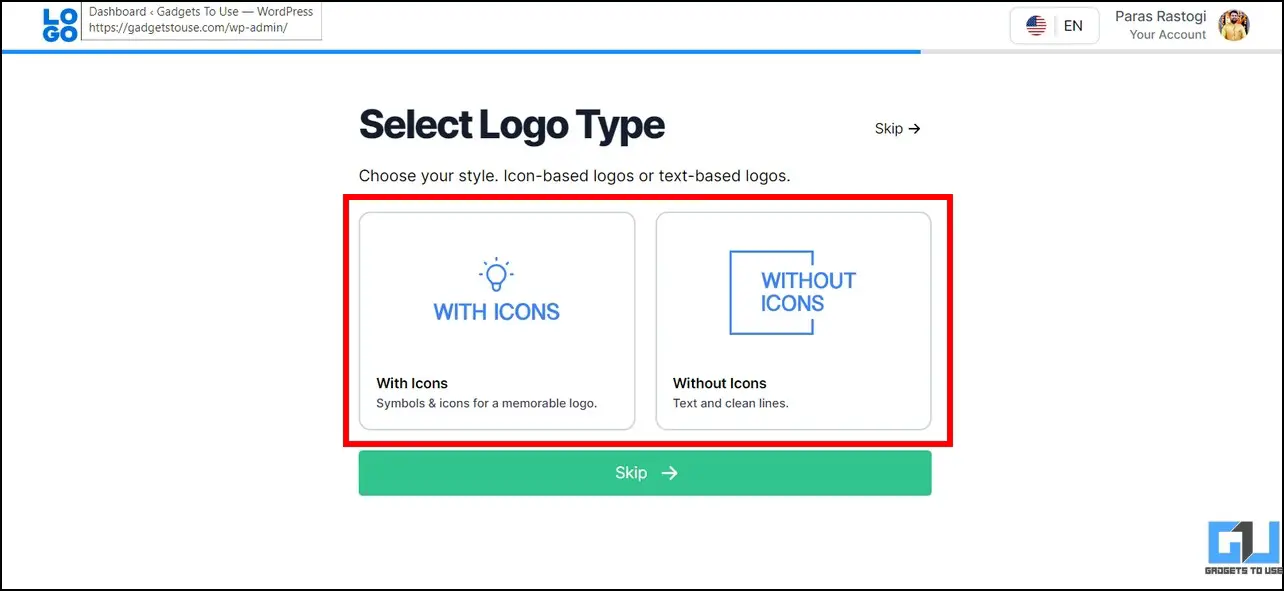 7. Finally, enter three specific keywords related to your business or website to generate fruitful logo suggestions.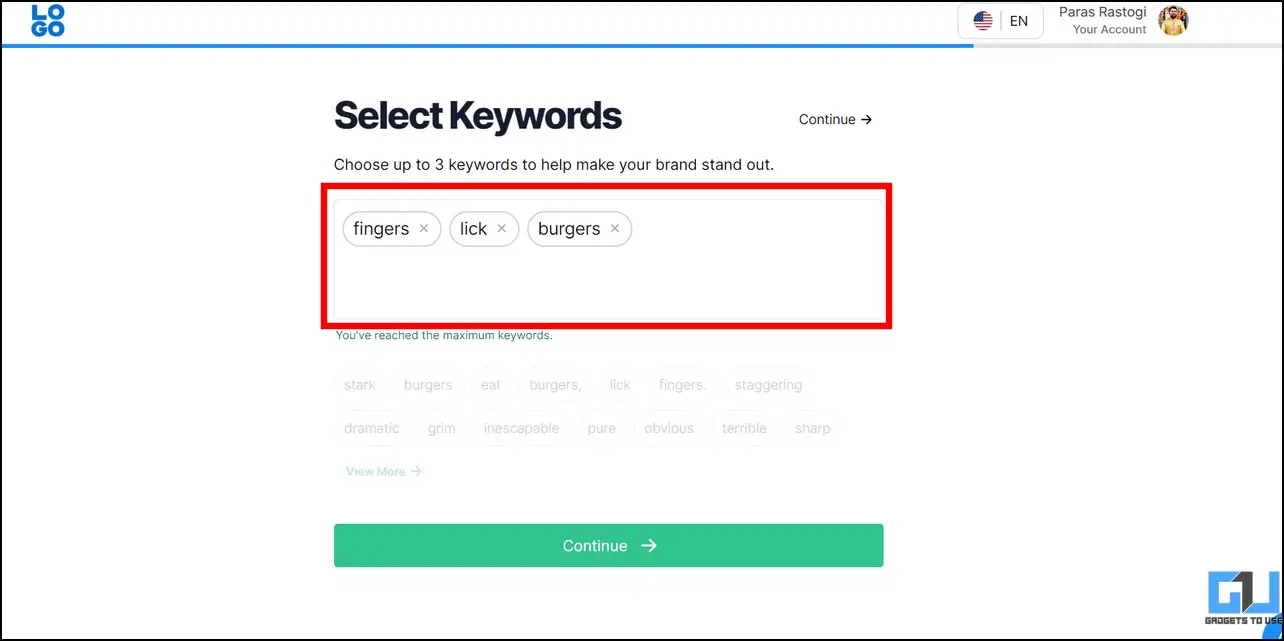 8. The Logo Maker AI tool will now generate different logo suggestions based on your input. You can click your favorite logo to personalize it further in the editing workspace.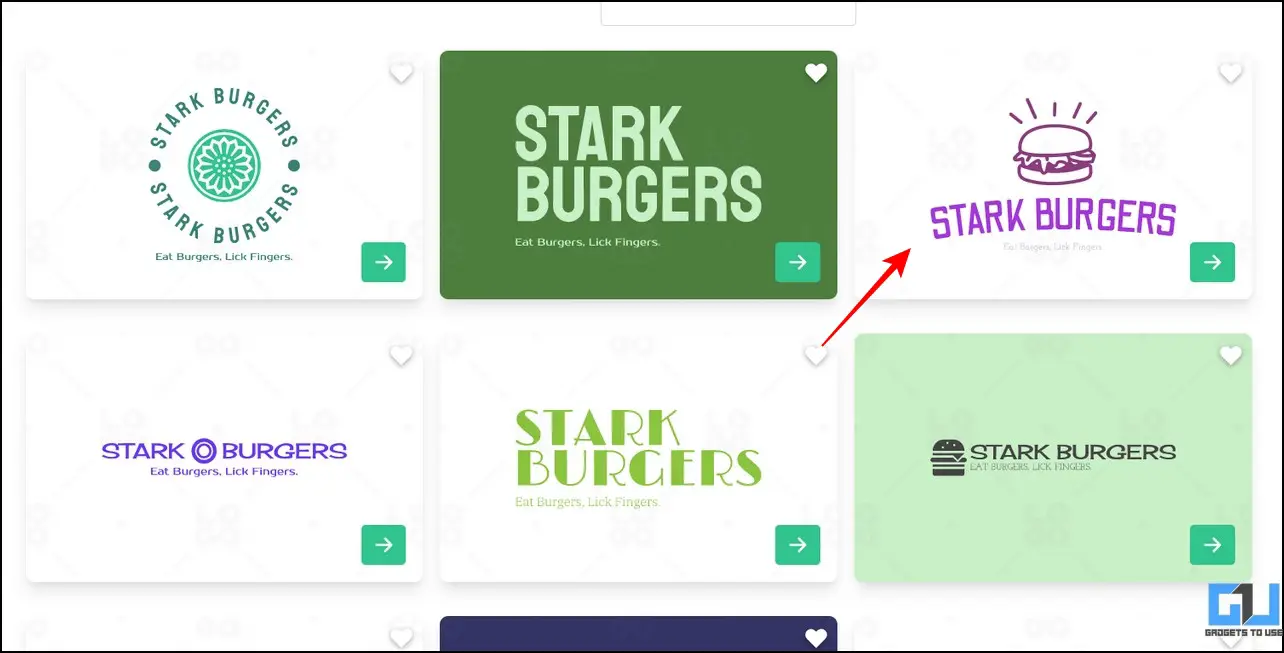 9. Finally, fine-tune your selected logo with the editing options and press the Get Your Logo button in the top-right corner to download it.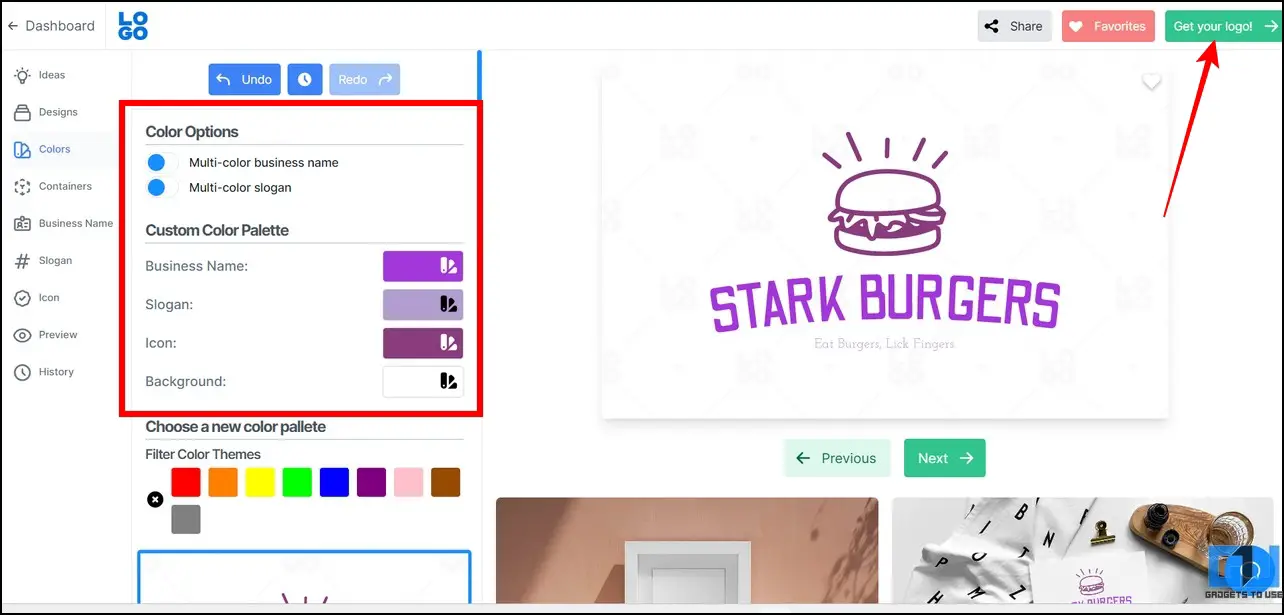 10. Click the Logo Files button to download the created logo in different sizes and formats.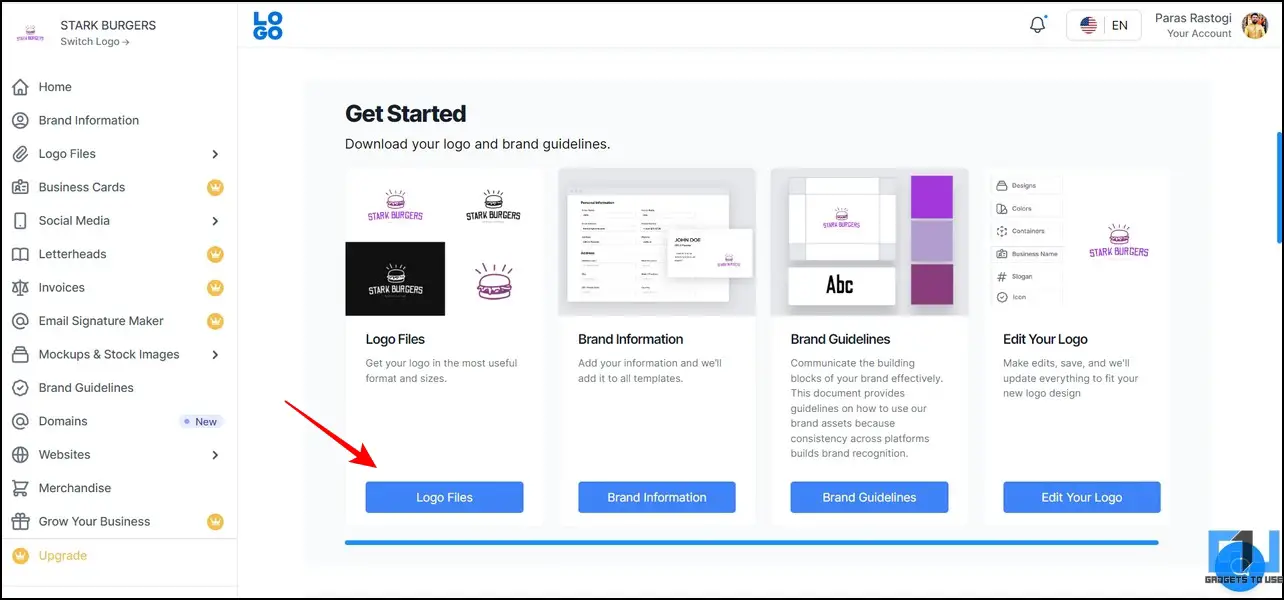 11. Follow the on-screen instructions and press the Download button to export the generated logo as a .zip file to your system.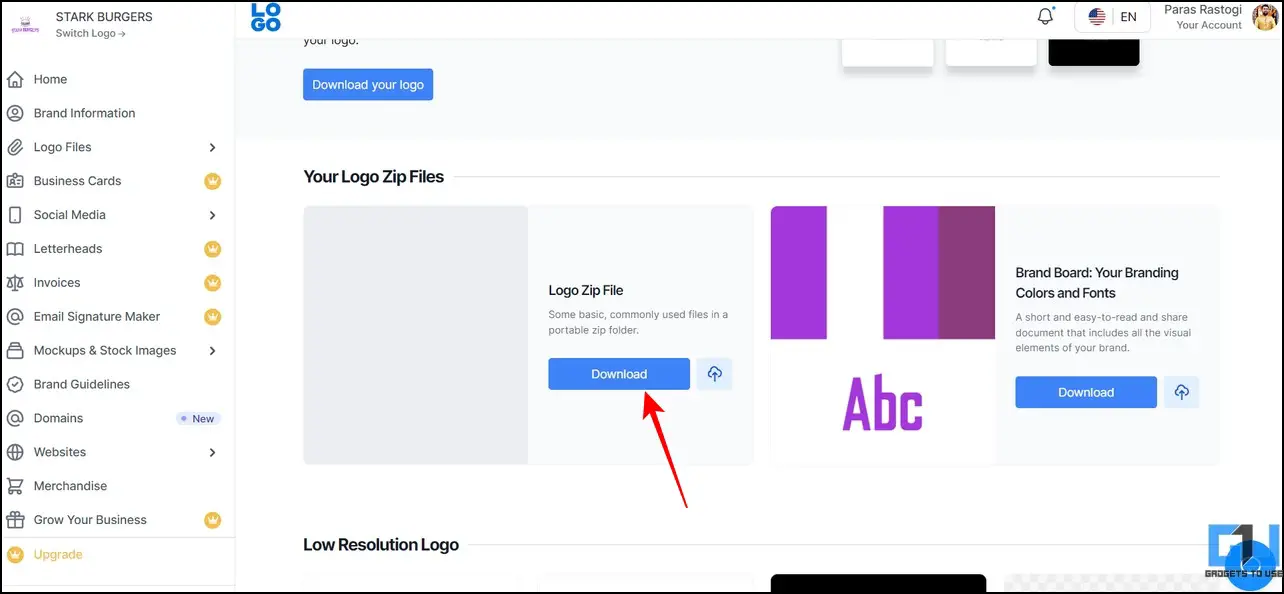 Note: Create a new account or sign in to an existing one to download the logo easily.
12. The compressed file contains your logo in different formats and sizes, so you don't have to worry about converting them to different formats for uploading.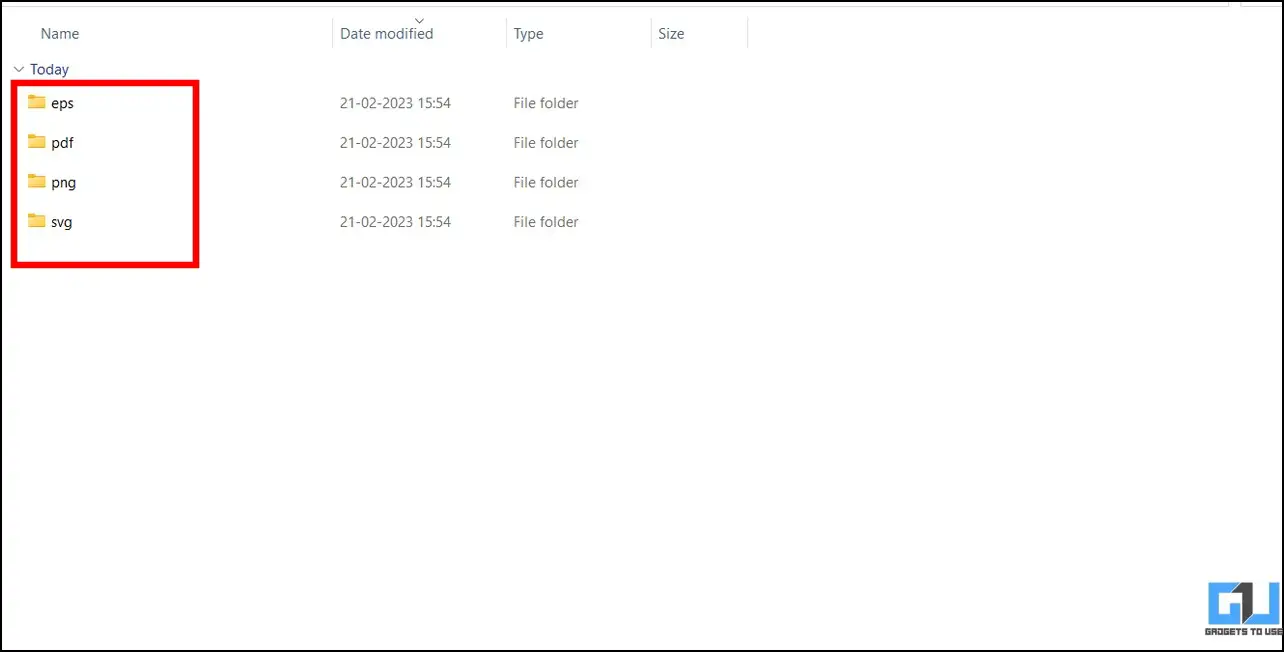 Utilize Canva to Create a Free Logo
Canva is another remarkable online tool that helps you create awesome logos for your work. Here's how you can design one using its features.
1. Visit the Canva website and click Start designing a Custom Logo button to create a new one.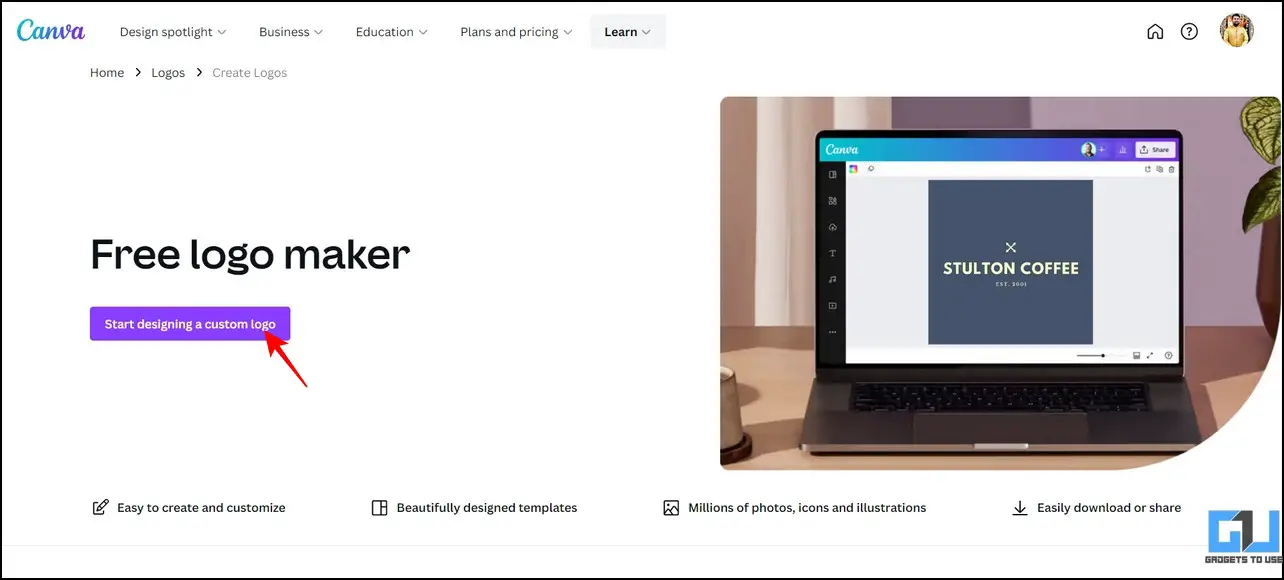 Pro-Tip: Create or Sign-in into an existing account to save your work progress and download free logos from Canva.
2. Next, expand the Design tab in the left sidebar and browse available logo templates to pick your favorite one.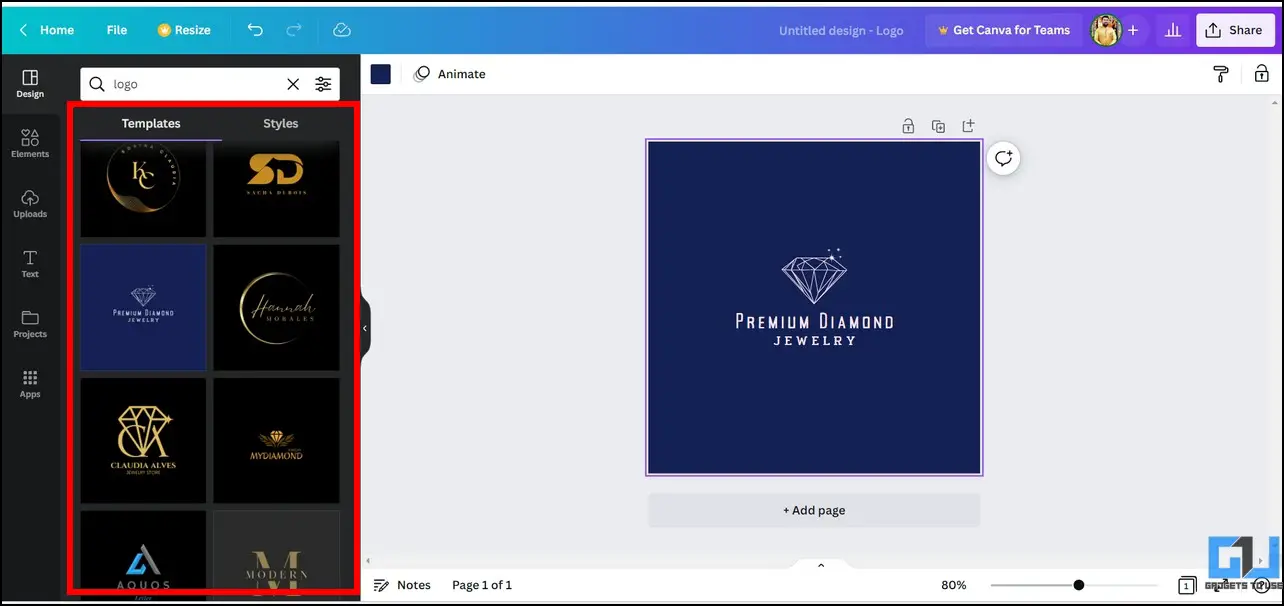 3. Edit your selected logo with various colors by clicking the Color Palette button.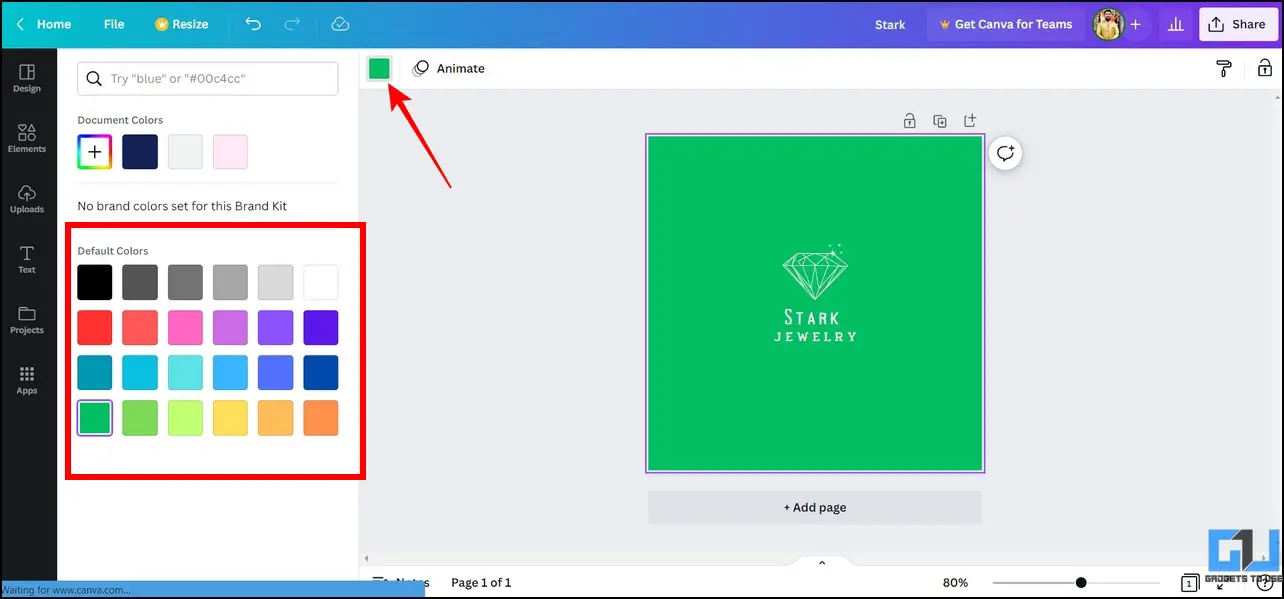 4. You can further edit the created logo by adding various elements from the left sidebar.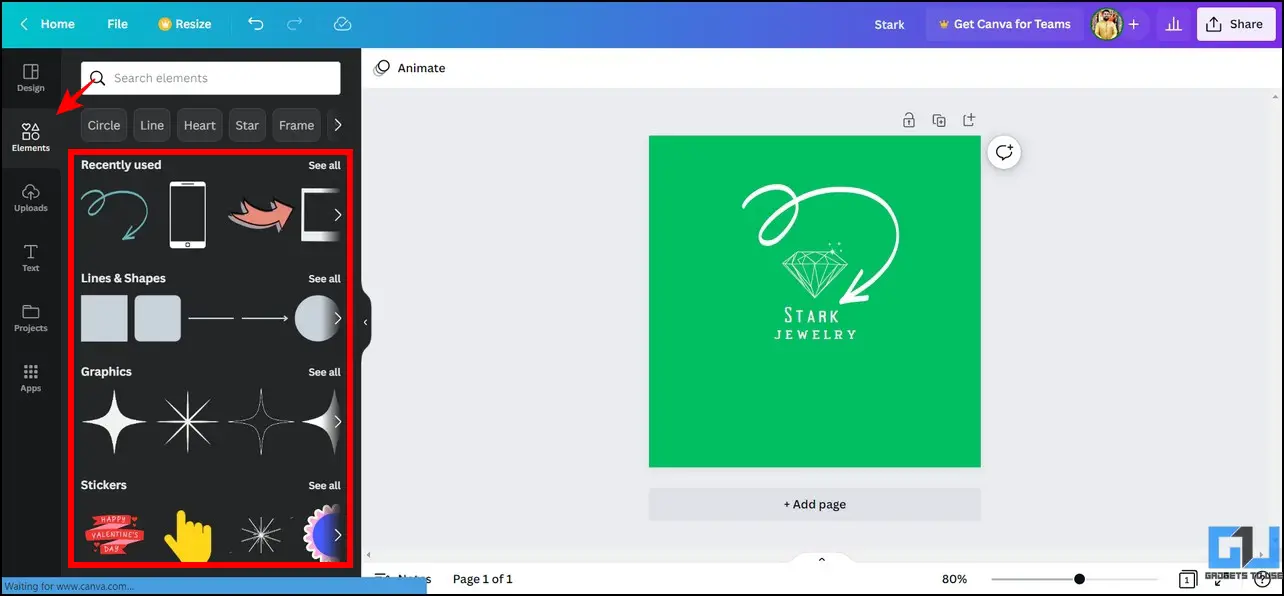 5. Once done, click the Share button in the top-right corner and press the Download button.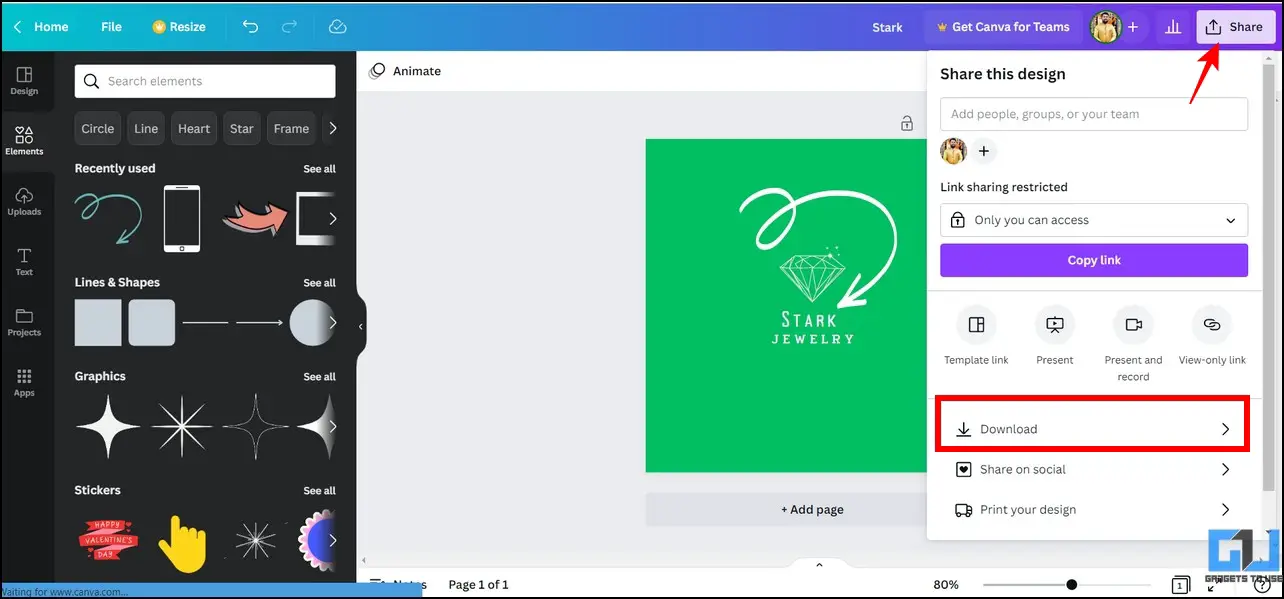 6. Finally, press the Download button to export the created logo to your system.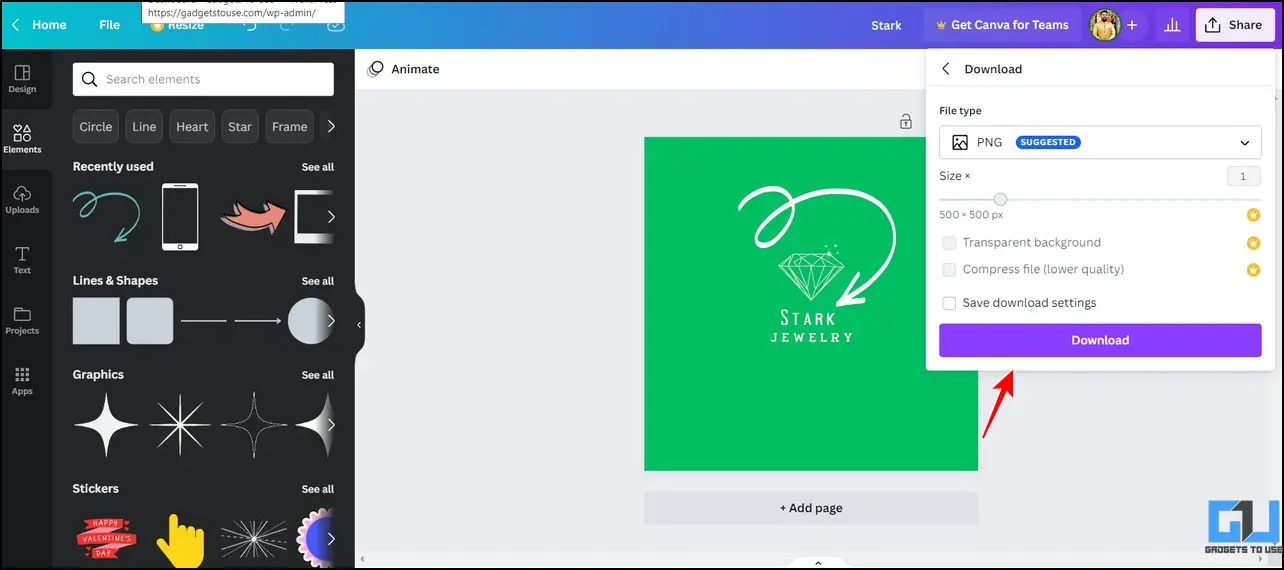 Bonus: Create Professional-Looking Profile Pictures for your Business
Besides logos, you can also create professional-looking profile photos for your business without spending a penny. Check out our comprehensive explainer on creating professional profile photos for free.
FAQs
Q: How do I create a Business Logo for Free?
A: There are some free online tools like Adobe Express, to get yourself a logo for free. Check out the effective AI tools listed in this explainer to create a custom business logo for free.
Q: Do I own my logo design after creating it online?
A: Yes, logos created on Adobe Express, Logo Maker, and Canva are royalty-free, and you don't have to pay anything to own the created logo.
Q: How can I create a logo online and download it for free without any Watermark?
A: You can use online tools like Adobe Express for free logo creation and downloads without any watermark.
Q: How to use Canva Logo Maker to Create a Free Logo for Professional Use?
A: Simply create an account on Canva and use the Workspace to browse a huge collection of templates to create your custom logo. For more details, refer to the Canva method above.
Wrapping Up: Create an Awesome Logo with Ease!
We hope this explainer has aided you in generating awesome free logos for your business or website. If you find it useful, spread the word with your friends, and check the below links for more useful articles. Stay tuned to GadgetsToUse for more such reads.
You might be searching for the following:
You can also follow us for instant tech news at Google News or for tips and tricks, smartphones & gadgets reviews, join GadgetsToUse Telegram Group, or for the latest review videos subscribe GadgetsToUse Youtube Channel.