DALL-E has been a major pillar to bring A.I. tools to the masses, giving users the freedom to paint their imagination on a digital canvas, using the power of Artificial Intelligence, for free. It looks cool and easy, isn't it? But sharing DALL-E artwork without a watermark isn't that easy as there's no such feature within DALL-E. Fret not, as in this read, we'll discuss some of the easiest workarounds to save or download DALL-E images without a watermark. Meanwhile, you can also learn to remove Watermark from Videos.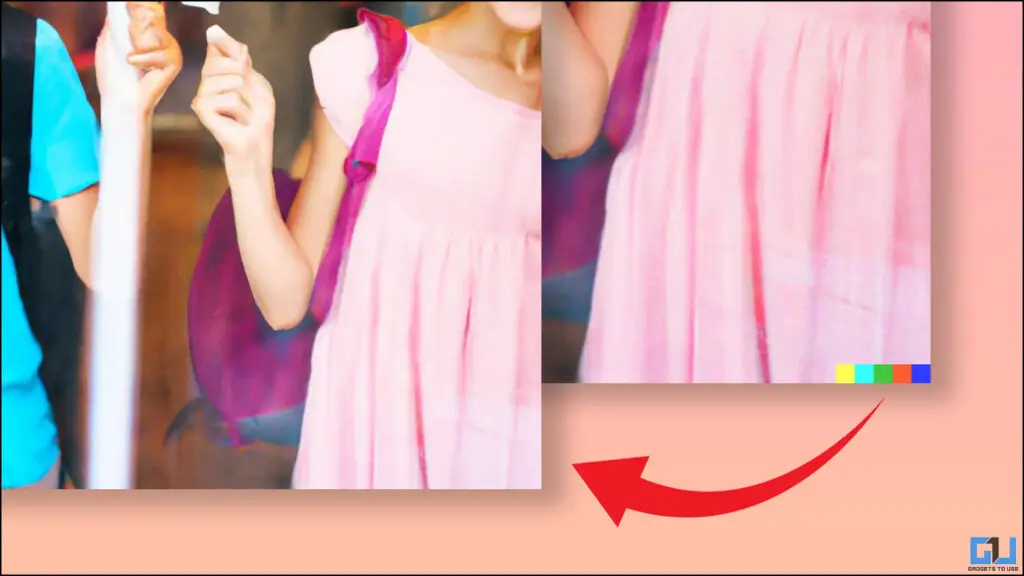 Methods to Download DALL-E Images Without Watermark
DALL-E is a free tool from Open AI, that allows you to generate images from your imagination using the power of AI and ML. Sharing your imagination in the form of art is cool, but if you are someone who doesn't want the DALL-E watermark in it. Below we have shared a few methods to download or save DALL-E images without a watermark.
Save Dall-E image without watermark using Inspect Element
1. Visit the DALL-E page to create your AI-generated image.

Note: You need to have an Open AI account to use DALL-E, it can be created for free by signing up via your email address.
2. Once the images are generated, pick the one you want to download without a watermark.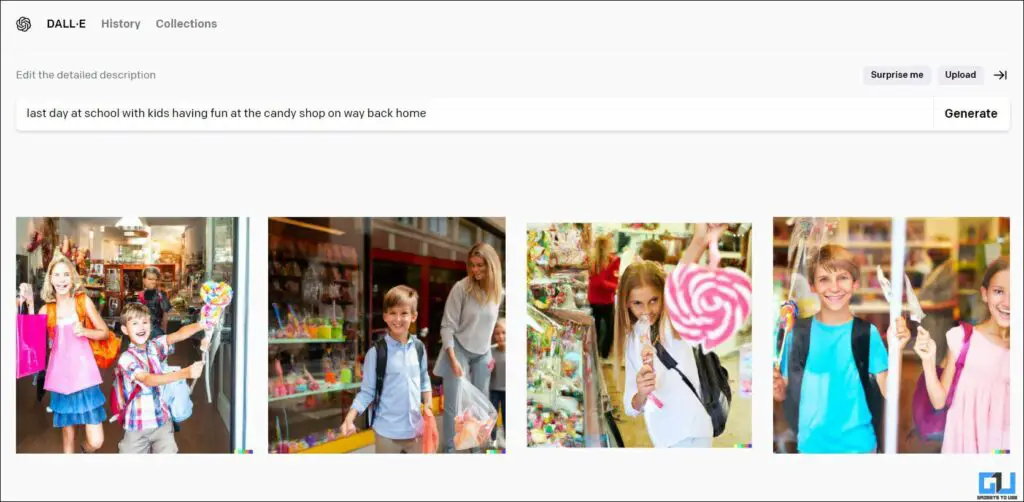 3. Right-click on the said AI-generated image, and click on Inspect. This will open the element window under the Developer tools.
4. Since you have launched the inspect element from the image, the <div class="generated-image-overlay"></div> will be highlighted. A few lines above, you'll see the  <div class="generated-image"> == $0.
5. Next, locate the src = link under the <div class="generated-image"> == $0, right-click on it, and select open in the new tab option.
6. Now, switch to the newly opened browser tab, and right-click the image to copy or save it without the Dall-E watermark.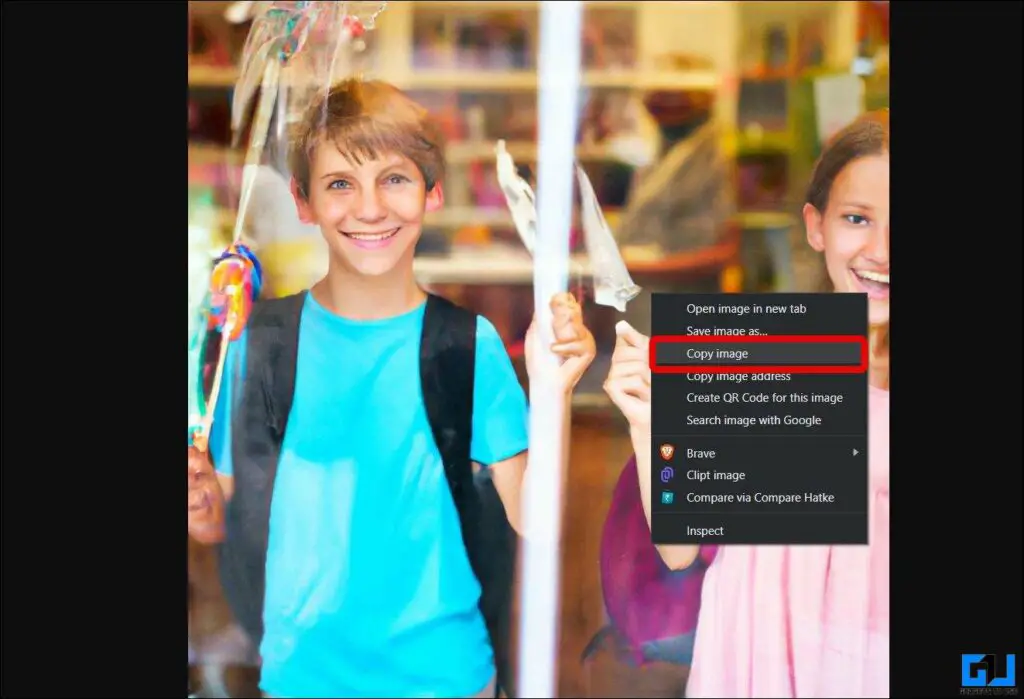 Use Bookmarklet to Remove DALL-E Watermark
Another way to save DALL-E images without the watermark is via a Bookmarklet in your browser. It is basically a javascript that helps you to download DALL-E creations without a watermark. Here's how to use it:
1. Visit this website and right-click on the DALL-E Img Download button to copy its link address.

2. Now, navigate to the Bookmark Manager of your browser from the three dots icon > Bookmarks > Bookmark Manager (alternatively you can press the Ctrl + Shift + O)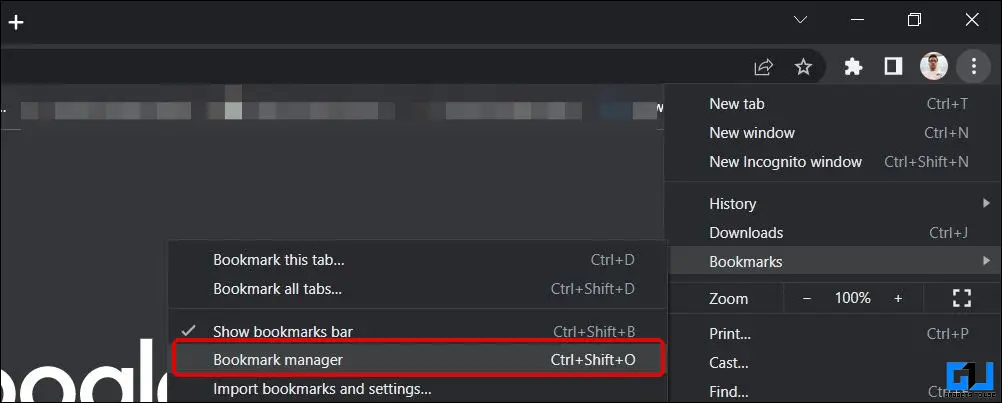 3. On the Bookmark Manager page, click the three dots option from the top right and choose to add a new bookmark.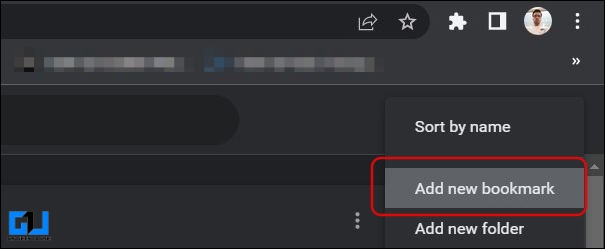 4. Here, paste the URL copied in step 1, and give it a name. Next, click the Save button.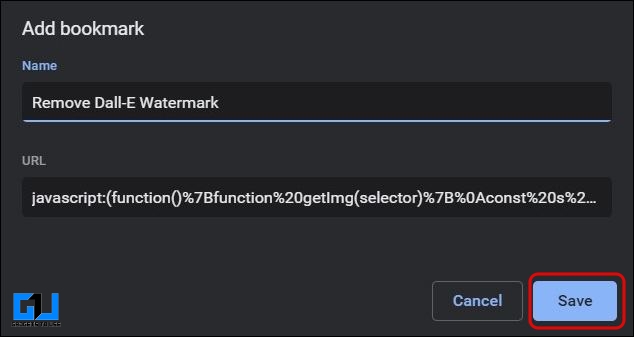 5. Now, go to the Dall-E creation you want to save.
6. Once on the image, right-click to activate the bookmark from Bookmarks and select the Dall-E Bookmarklet.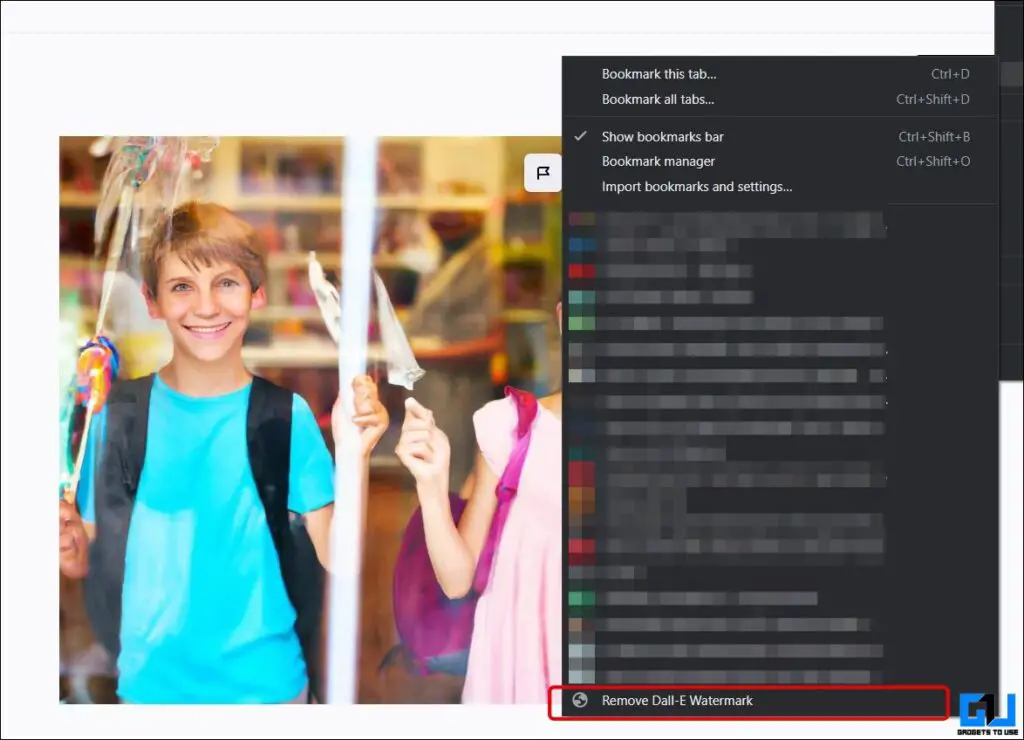 Use Other Dall-E Apps
Another way you can avoid the watermark on AI Images created by Dall-E is to use third-party services that use Dall-E. One such app is Dall E 2. Here's how you can use it.
1. Download the Dall E 2 A.I. Artist Online App from Google Play Store.
2. Launch the app, after agreeing to the Terms of Service and Privacy Policy, and tap the Continue button.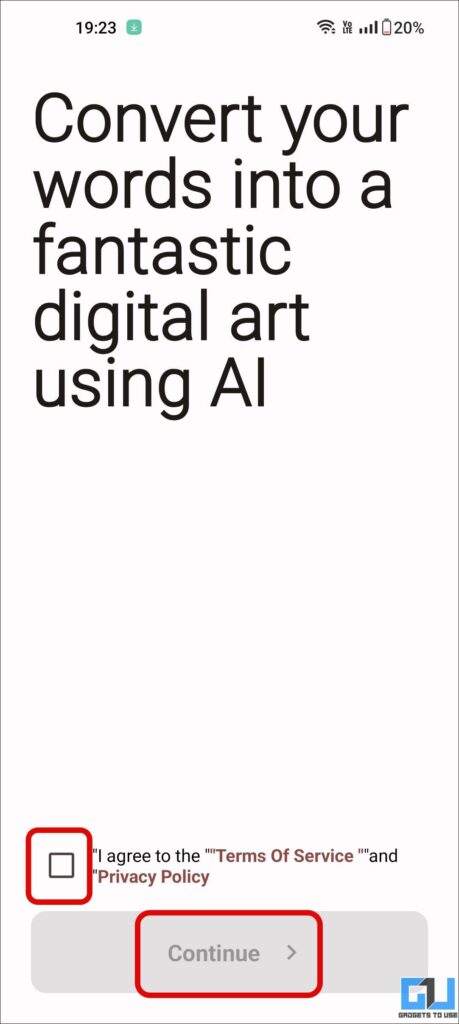 3. Type in your Prompt and tap the Generator Image button to get the AI-generated image.
4. You can choose between a square, horizontal, or vertical image.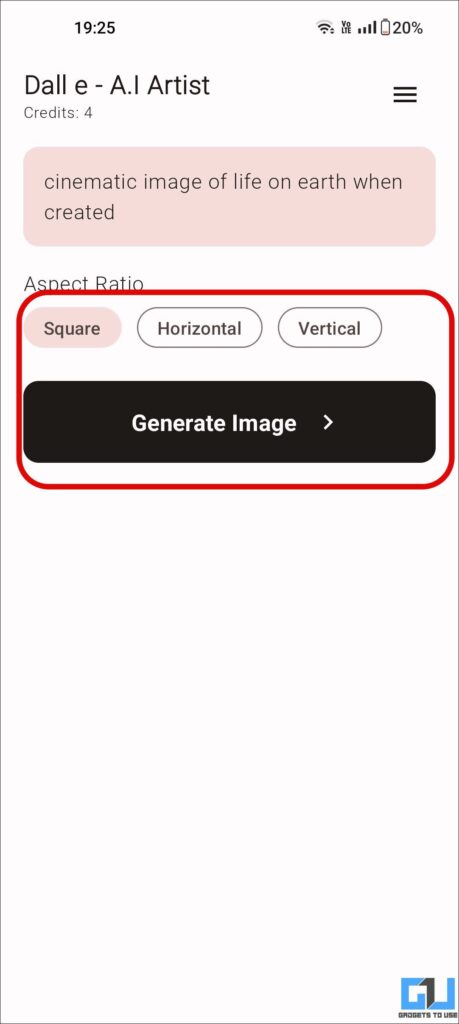 5. In a few seconds you'll get your image, simply tap the share button to save it without a watermark.
Crop out the Watermark
Lastly, you can use the classic way of cropping out the watermark to get rid of it. Since Dall-E isn't aggressive on watermark it's pretty easy to crop it using the default gallery or photos app.
FAQs
Q: Can I remove the watermark from DALL-E images?
A: Yes, you can remove the watermark from DALL-E images, for this, we have shared four easy methods, check them out above in this article.
Q: Can you use DALL-E images for free?
A: Not exactly, as you get 15 free credits every month to use DALL-E. You need to buy additional credits to continue using DALL-E after exhausting 15 free credits.
Q: Are DALL-E images copyrighted?
A: No, DALL-E images are not copyrighted. As per the copyright policy, the users are free to reproduce, publish, or sell their DALL-E 2-generated masterpiece, with no strings attached.
Q: Can I use DALL-E images for commercial use?
A: Yes, you can use DALL-E images for commercial use, however, you must credit DALL-E 2 for the work by the watermark in the image corner. Creating art based on a famous artist's work using DALL-E is illegal, as it is a case of infringement.
Q: Does DALL-E allow removing the watermark with Paid Subscription?
A: No, DALL-E does not allow an option to remove the watermark in the paid subscription, however, the policy says you are free to remove the watermark. Check out the quick and easy methods we have shared to remove the DALL-E watermark.
Wrapping Up
In this read, we discussed multiple ways you can save or download art or images created by Dall-E using AI. It would have been better if there was a native way to remove such a watermark from Dall-E, anyways the methods we have mentioned work like a charm. Check out more such amazing articles linked below, and stay tuned to GadgetsToUse for more such reads.
You might be interested in:
You can also follow us for instant tech news at Google News or for tips and tricks, smartphones & gadgets reviews, join GadgetsToUse Telegram Group or for the latest review videos subscribe GadgetsToUse YouTube Channel.