Editing videos on mobile can be tricky, especially when it comes to perfecting the created video. But what if Artificial Intelligence can do all the heavy lifting for you? With new advancements, you can now edit videos with an AI App to create stunning results using Generative AI on your phone. Having said that, let's look at how you can edit your videos using AI app on your mobile. Additionally, you can learn to reframe videos for social media using AI for free.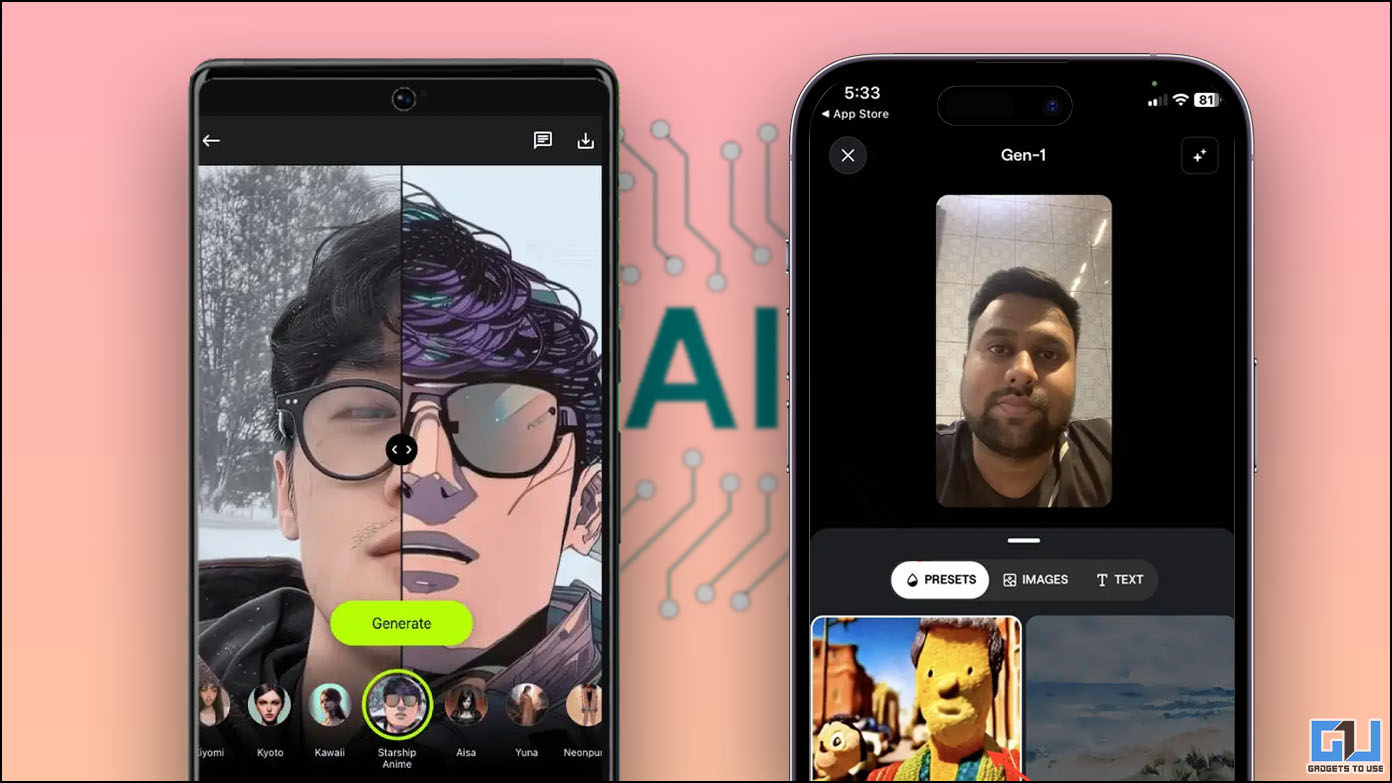 Edit Videos Using the Runway AI App on Mobile
Runway has recently introduced its AI app for iOS that can edit and enhance existing videos using a generative model. Consequently, you can transform videos into cool video clips using its AI filters that work surprisingly well for a mobile app. Its main highlights are as follows:
It enhances existing video clips to produce unique results using generative AI.
Offers a simple, easy-to-navigate interface with various AI presets to edit your videos quickly.
It offers a wide set of possibilities where the outcome of the AI-processed video depends entirely on your usage.
The free plan comes with 450 credits to experience the video-to-video conversion feature using Gen1.
You can also access its web version to unlock more AI features such as green screen, background removal, and so on.
Steps to Use RunwayML App to Edit Videos Using AI
Using the Runway app for AI video editing on iOS devices is quite simple. Here's what you need to follow:
1. Install the RunwayML app from Apple App Store.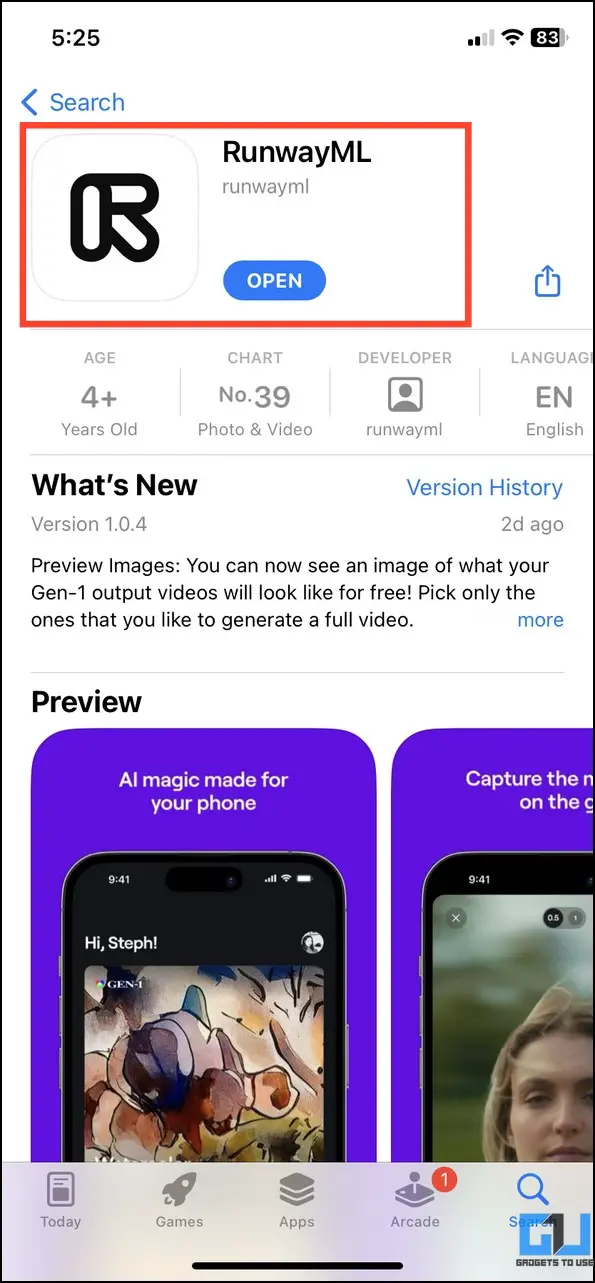 2. Open the app and log in/create a new account to use it.
3. Next, press the Start button and provide the necessary app access permissions.
4. Now, choose an existing video or record a new one by long-pressing the camera Shutter button.
5. Browse through the available AI presets and tap the Preview button to transform your video clip using the generative AI model.
6. The app will generate various outputs based on the selected AI preset. Pick the one that suits you most and tap the Generate video button.
7. Finally, navigate to the app's Library section to locate the edited video.
8. You can export the edited video to your device from the Share button and tap the Save video option.
Pros and Cons
The Runway app on iOS offers the following advantages and disadvantages:
Pros
The app produces different versions of the edited video, making it easy to pick the appropriate one.
It has a simple and easy-to-understand interface requiring no video editing experience.
The generative AI filters work great, producing surprisingly unique/artistic results with fast processing.
Besides downloading the app, you can access it on your web browser.
Cons
The AI filters for video-to-video conversion are limited.
You only get a limited 450 credits in the free plan, post which you need to purchase a subscription.
The free plan only processes the first 3 seconds of the video inside the iOS app.
Each second of AI video conversion consumes 14 credits, quickly reducing the total free credits.
CloneAI App For Video Creation and Editing
Similar to RunwayML, there are various Android apps that can edit and enhance your videos with a single tap using AI. However, most of them require a subscription to unlock all the features. The CloneAI Android app is one such app that claims to work exactly like RunwayML to edit your videos with various AI presets.
Using this app, you can quickly generate videos with AI or add cool transition effects to make your video stand out from the competition. In addition, we have curated a list of several effective online AI tools to create and edit videos easily.
FAQs
Q. How to Use Video-to-Video Generative AI?
You can use the RunwayML App on iOS to use the video to video Generative AI and make your videos stand out from the competition.
Q. How to Add Video Effects With an AI App on Mobile?
Install the RunwayML app to your device to add video effects using the Generative AI. For more details, refer to the steps above.
Q. How to Edit Videos Online Using AI for Free?
You can use various free AI video editors like Steve, Synthesia, Wisecut, etc., to edit videos online with ease.
Q. Is RunwayML App Available on Android?
No, as of now the RunwayML App is only available on iOS. You can use the CloneAI app on Android, though it requires a premium plan to use most of the AI features.
Wrapping Up
Generative AI is powerful, and with the right app, you can save both time and resources while editing videos swiftly from the comfort of your smartphone. If you find this guide helpful, forward it to your friends, and subscribe to GadgetsToUse for more interesting explainers. Also, check out the below links for more useful AI articles.
You might be interested in:
You can also follow us for instant tech news at Google News or for tips and tricks, smartphones & gadgets reviews, join GadgetsToUse Telegram Group, or for the latest review videos subscribe GadgetsToUse Youtube Channel.