WhatsApp is facing a very serious issue, as many Indian users are reporting spam calls from unknown numbers. Scammers are now using WhatsApp to call people instead of regular calls. This is because such VoIP calls are not easily identified by using a call-screening app and the user is not notified before picking up the calls. In this read, we will discuss how you can silence unknown WhatsApp Calls.
How to Silence WhatsApp Calls from Unknown Numbers?
There wasn't any feature on WhatsApp to identify spam calls and silence them immediately. Now, WhatsApp is taking this spam call problem seriously and releasing a new feature to silence WhatsApp calls from Unknown numbers. This feature is currently available in the early Beta version of WhatsApp, but it will soon be available to everyone via an update.
Method 1- Silence Unknown WhatsApp Calls Using the Built-in Option
Once this feature rolls out to the public, the users will be able to silence WhatsApp calls from unknown numbers. Here is a step-by-step guide to help you through the process.
1. Launch  WhatsApp on your phone and tap the three-dots menu.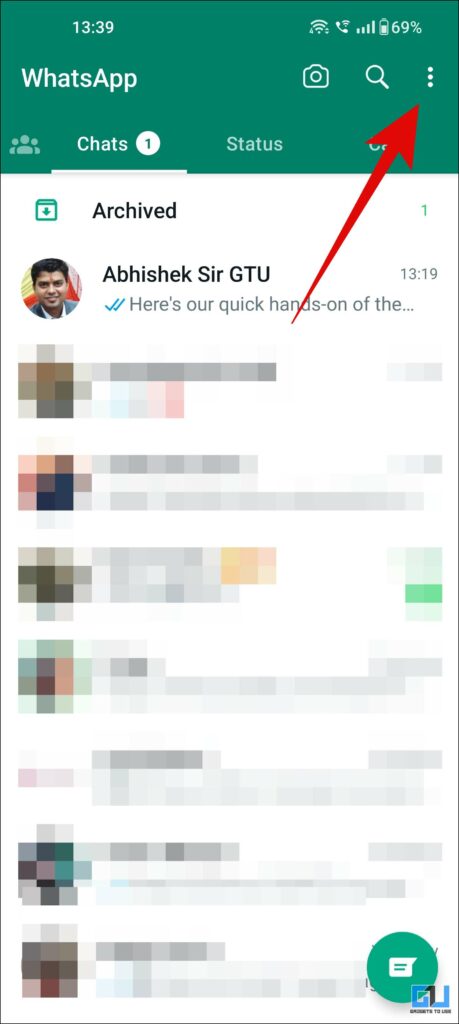 2. Go to Settings and navigate to Privacy.
3. Under Privacy, tap on Calls and enable the Silence Unknown Callers feature.
Once enabled, WhatsApp will no longer ring for incoming calls from unknown numbers. However, scammers can still call you on WhatsApp, only that your phone will not ring. This will not disturb you, and when you check your phone, you will be notified about the missed call.
Method 2- Use a Third-Party App to Silence Unknown WhatsApp Calls
The above method is not available to everyone right now, and we are also not clear when it will roll out to a stable build. If you don't want to get call notifications from unknown numbers on WhatsApp, this app will help you. Here is a guide about how to set up the app and use it on your Android phone.
1. Install and launch the WA Call Blocker app on your Android smartphone.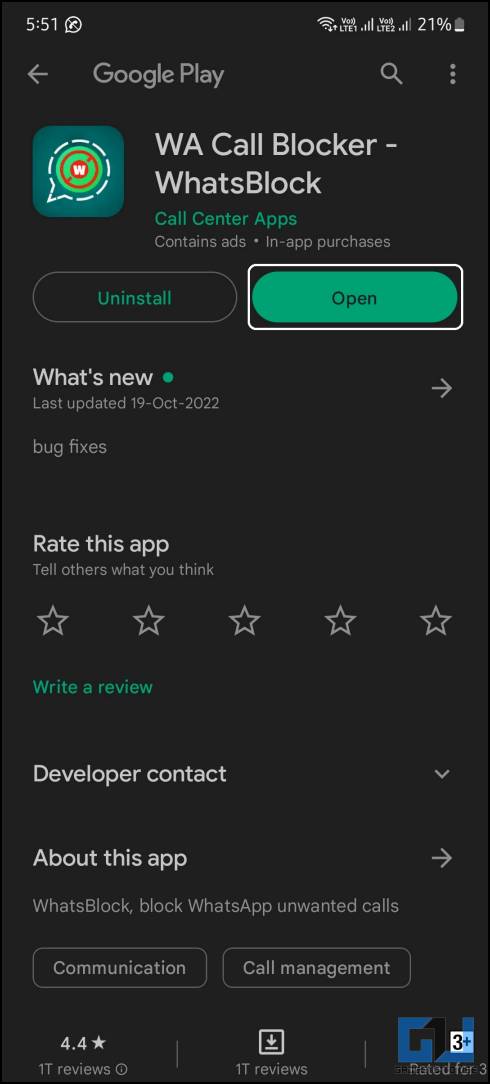 2. Give all the necessary permission to the app.
3. Now, turn on the toggle beside WhatsApp and WhatsApp Business.
4. Next, select the Unknown numbers option under Which calls to block.
And it's done! Now whenever any unknown number tries to call you on your WhatsApp, the WA Call Blocker app automatically declines the call without ringing the phone.
Method 3- Silent all WhatsApp Calls on your Phone
If you don't want your phone to ring at all for any WhatsApp calls, then you can silence all your WhatsApp Calls. This can be done as follows:
1. Go to Settings and navigate to Notifications.
2. Here, tap on Ringtone, and select the Silent option.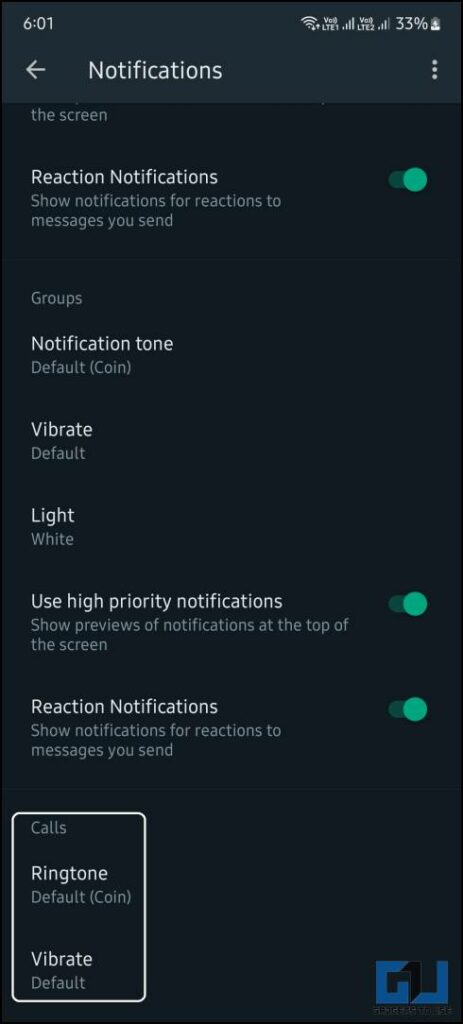 3. Next, tap the Vibrate option and set it to Off.
This will silence all WhatsApp calls on your smartphone. Do this, this will not stop such calls, as all it does it, you won't be notified about it. The missed calls will be available in the Calls tab in WhatsApp.
FAQs
Q. Why Am I Getting Calls From Unknown Numbers on WhatsApp?
You are not alone, as many Indian users have reported receiving international calls on their WhatsApp numbers. Even police departments have requested everyone to remain vigilant and not respond to such calls. Please report and block them immediately, as it is a scam designed to lure people.
Q. How Do I Block Random Calls on WhatsApp?
While WhatsApp allows you to block a user to stop messages and calls from them, it is not feasible to block each and every spam caller on WhatsApp. All you can do for now is to silence calls from unknown numbers. Follow the steps above to learn more.
Q. How Do You Silence Whatsapp Calls From Unknown Numbers?
WhatsApp is working on a new feature that lets you silence calls from unknown numbers but the feature is not available to everyone yet. So, you can try other methods mentioned above.
Q. Can I Silence All WhatsApp Calls on My Smartphone?
Yes, you can silence all calls from WhatsApp's notification settings. Change the call notification tone to Silent and turn off the vibration feature. Read the above guide for more detailed steps.
Wrapping Up
Spam WhatsApp calls are a big issue, especially in India, though the solution might not be permanent, it's good that WhatsApp has addressed this issue. Since the feature is in the beta stage, you can try other methods to silence WhatsApp calls from unknown numbers. To fight spam calls on WhatsApp the Meta-owned messaging platform is also working to integrate Truecaller in the near future. Stay tuned to GadgetsToUse for more such reads.
You might be interested in:
You can also follow us for instant tech news at Google News or for tips and tricks, smartphones & gadgets reviews, join GadgetsToUse Telegram Group or for the latest review videos subscribe GadgetsToUse Youtube Channel.