You can access a large library of apps and games with Android TV. This includes most of your favorite Google apps and services. However, the platform is still missing the native Google Calendar app. This is surprising, given that millions of people use it daily to keep up with their tasks, upcoming events, and other activities. Thankfully, some workarounds allow you to access Google Calendar on your Android TV, and in this article, we will discuss the same.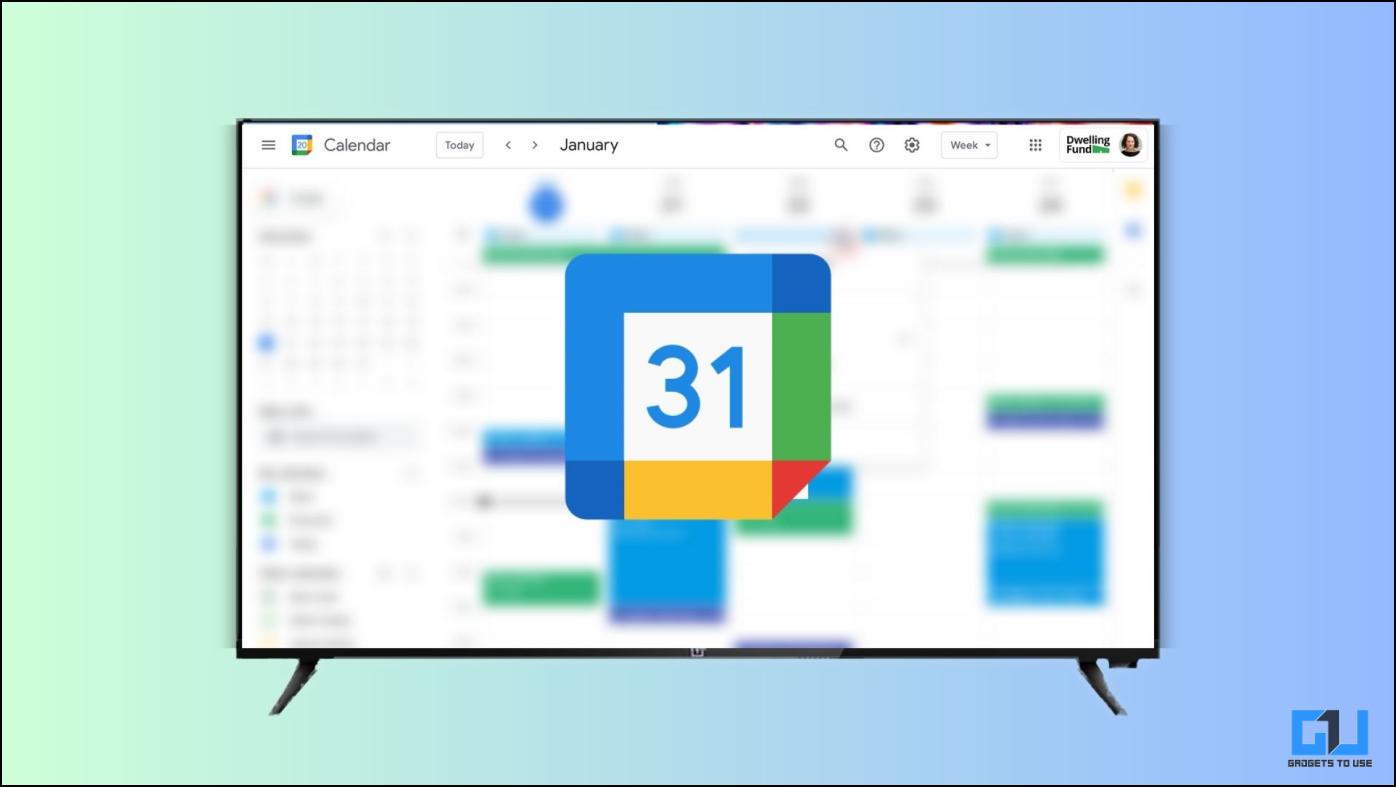 Why Do You Need Google Calendar on Android TV?
Some may raise an eyebrow about the benefits of having Google Calendar on the TV screen. It is a valid question, given that the app is available on smartphones. So why the need for the service to be on TV?
There are a few key reasons to have Google Calendar on Android TV display. Let us take a brief look at them.
Google Calendar makes it easy to sync your important calendar events across devices. So you don't have to spend unnecessary effort adding your events and tasks again. Just sign in with your Google account to sync all your data.
Having a calendar on the big screen makes glancing at upcoming activities and tasks convenient.
It is also good to have the option to access your calendar in case you are away from your phone or computer.
How to Access Google Calendar on Android TV Display?
Even though the Play Store on the Android TV platform is rich in terms of apps and services compared to any other Smart TV OS out there. Yet still, an option for a proper calendar app is scarce, to say the least. That is why we have come up with different ways to help you get the Google Calendar app and its benefits on your Android TV.
Method 1 – Use Google Calendar with TV Internet Browser
This is one of the most straightforward methods. You can use any web browser installed on your Android TV to navigate to the Google Calendar website. Though it is not as convenient as a standalone app, it gets the job done.
1. Download the TV Internet Browser from the Google Play Store on your Android TV.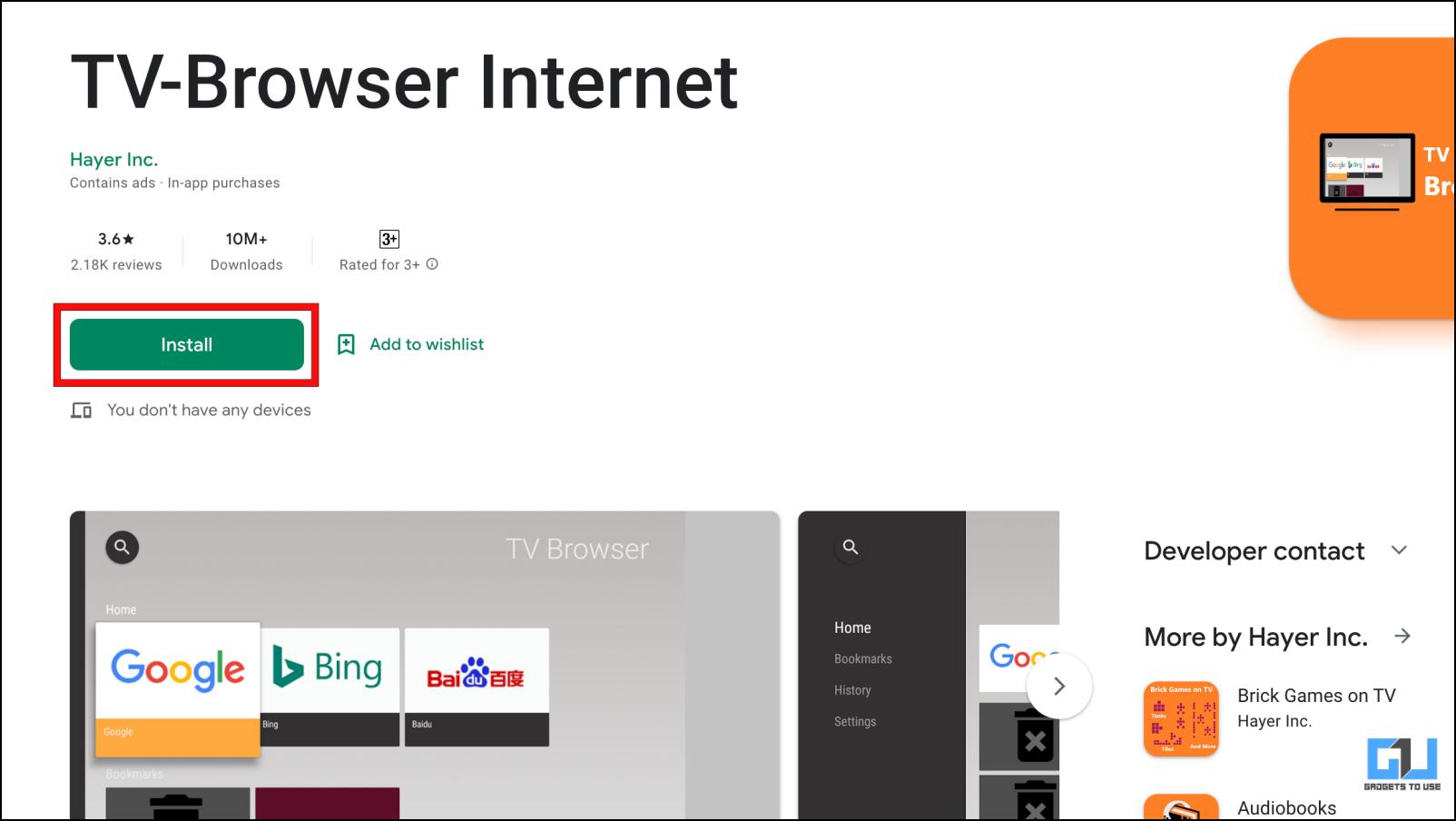 2. Search for Google Calendar using the browser.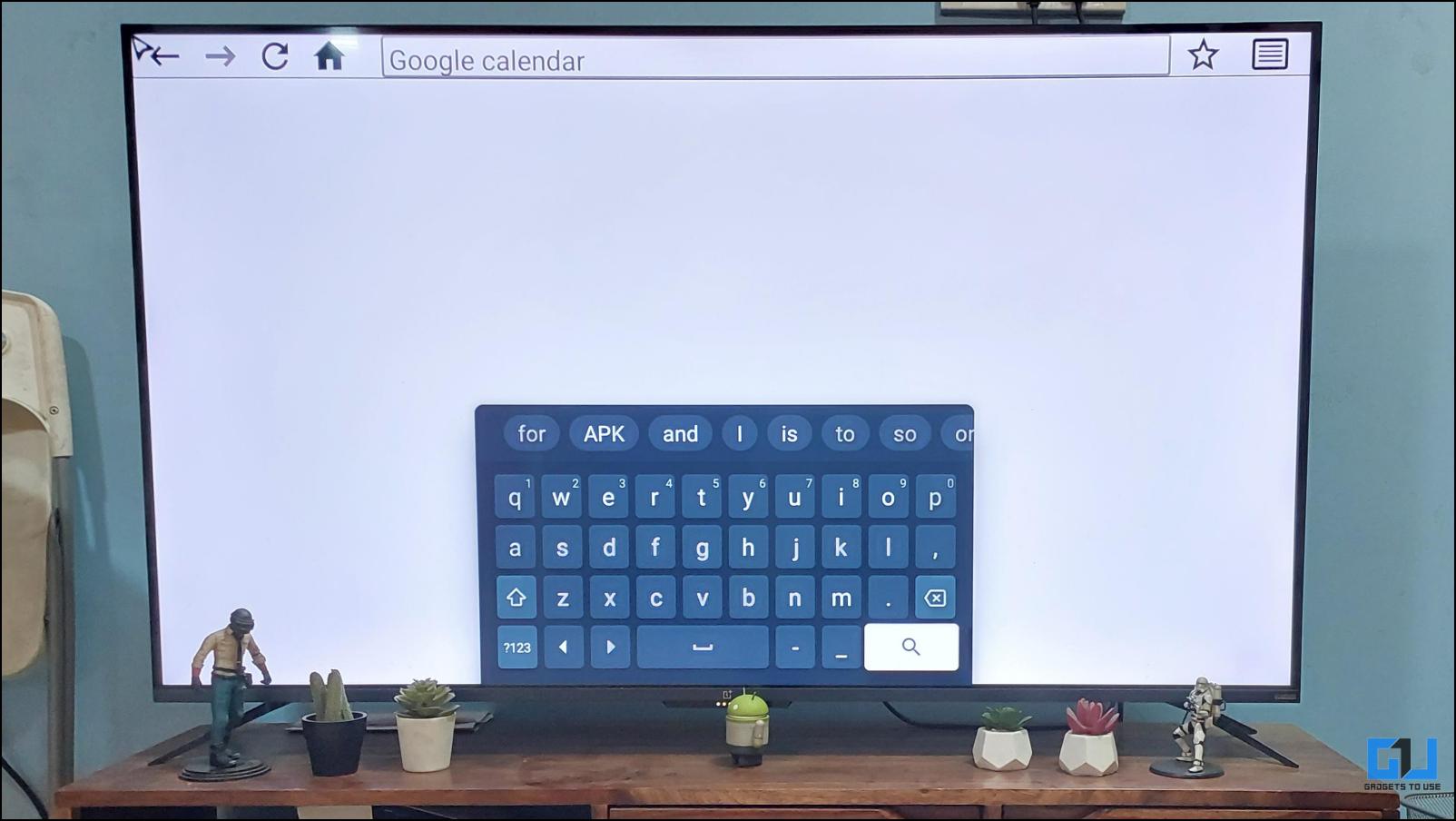 3. Go to the first link on the results page.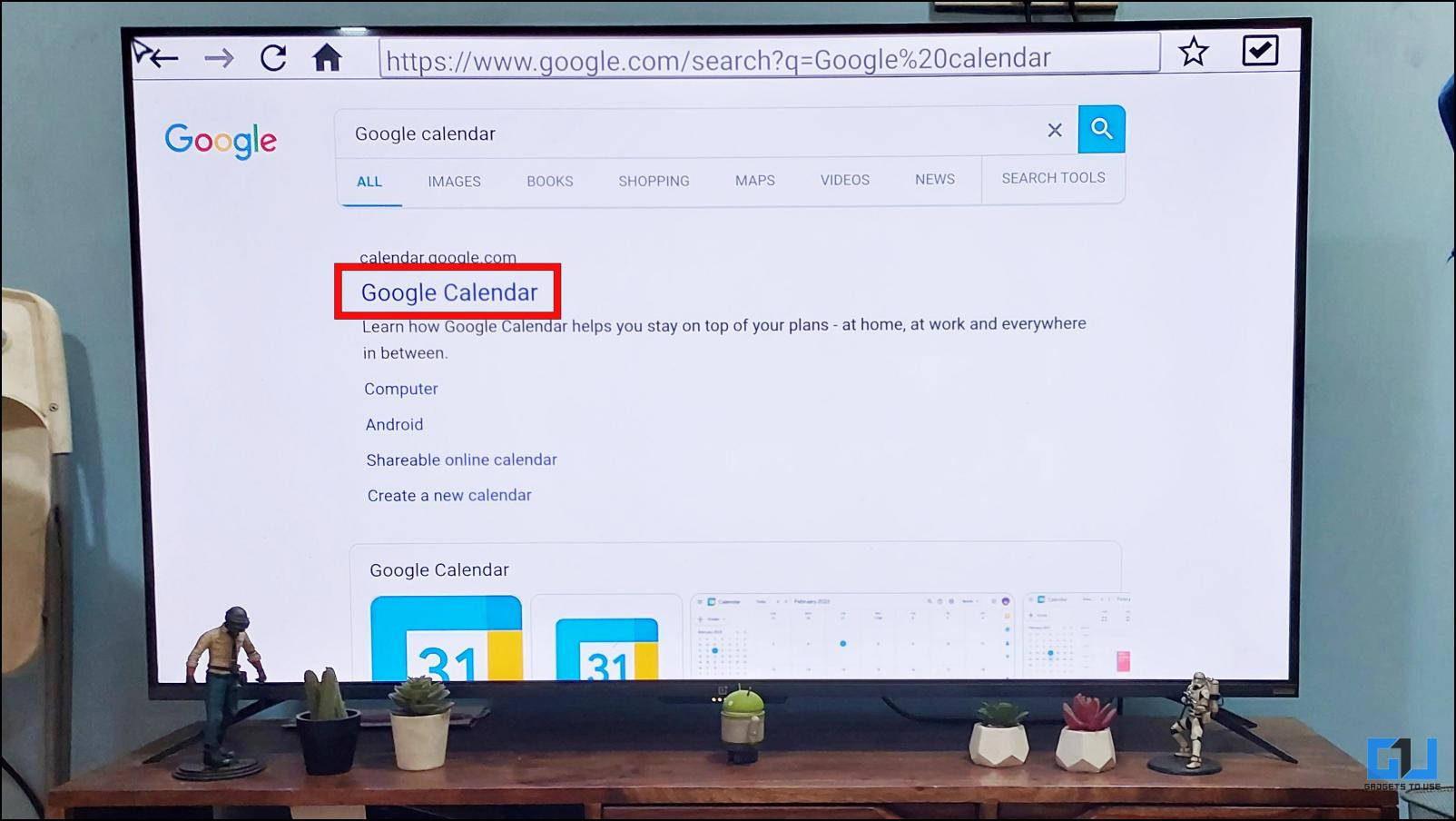 4. Here, click on Sign in to enter your Google account details.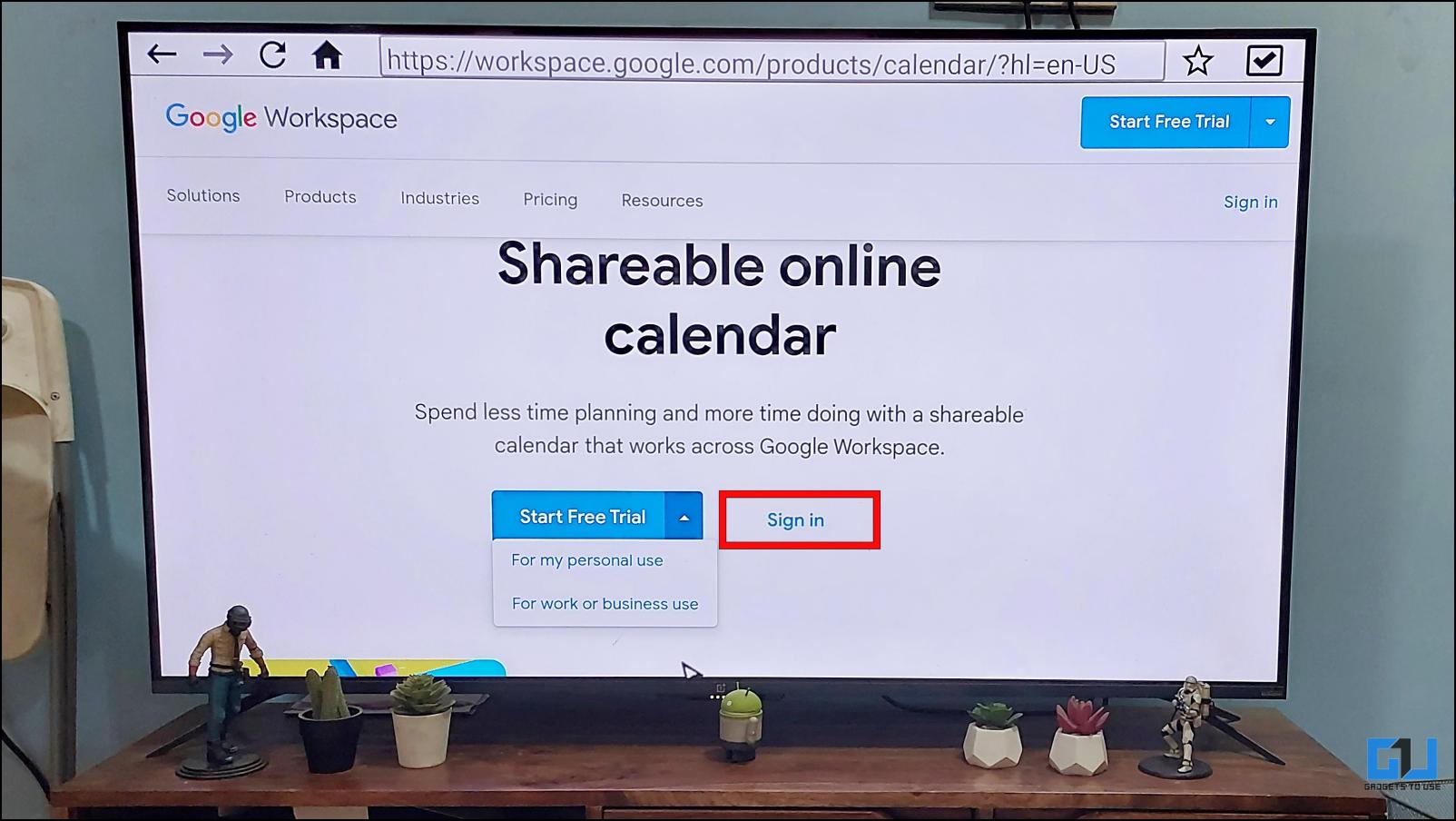 5. Once signed in, you will get a full-page view of the Google Calendar.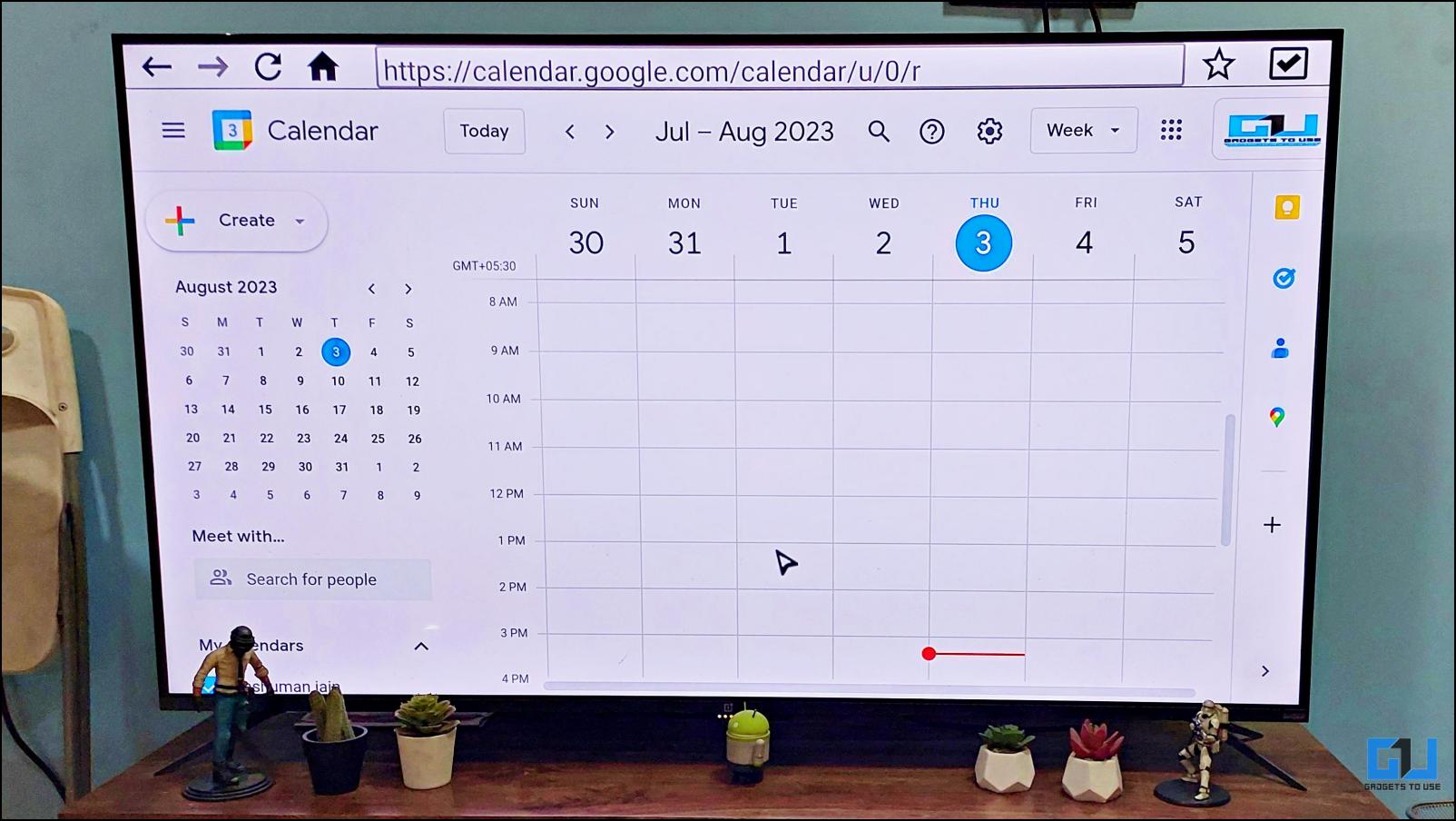 The highlight of this method is that you can create new events. But you must open the browser whenever you wish to use the calendar.
Method 2 – Sideload the Google Calendar APK
Given the open-source nature of the Android platform, users are free to sideload apps to their devices. The same is the case with smart TVs running on Android. You can install the smartphone version of the Google Calendar app on your TV and use it for free. This is how it works.
1. Download the Solid Explorer from the Google Play Store on your Android TV.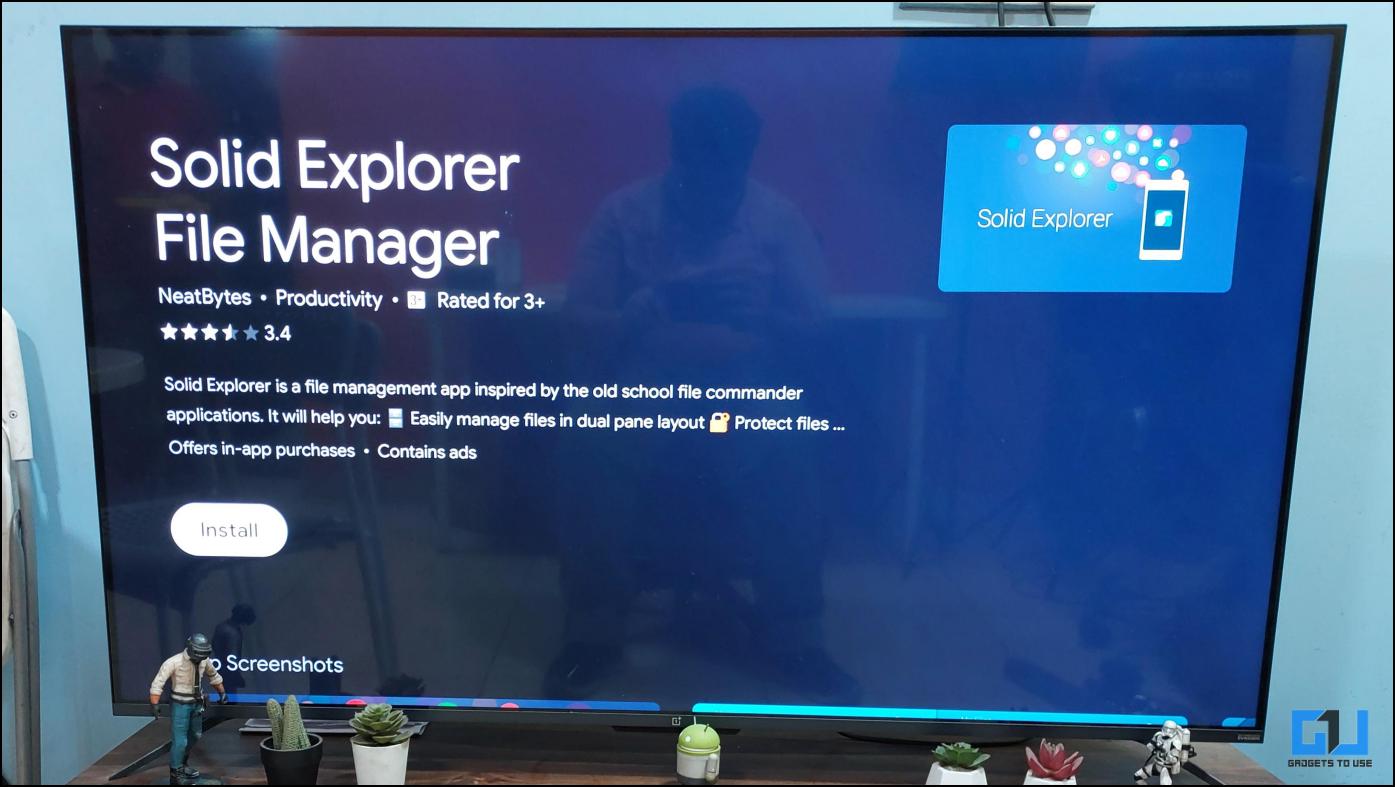 This is required to install the sideloaded .apk files.
2. Use this link to get the latest version of the Google Calendars app.
3. Download the .apk file and transfer it to your smart TV using apps like Send Files to TV.
4. Open Solid Explorer, then go to the Downloads folder.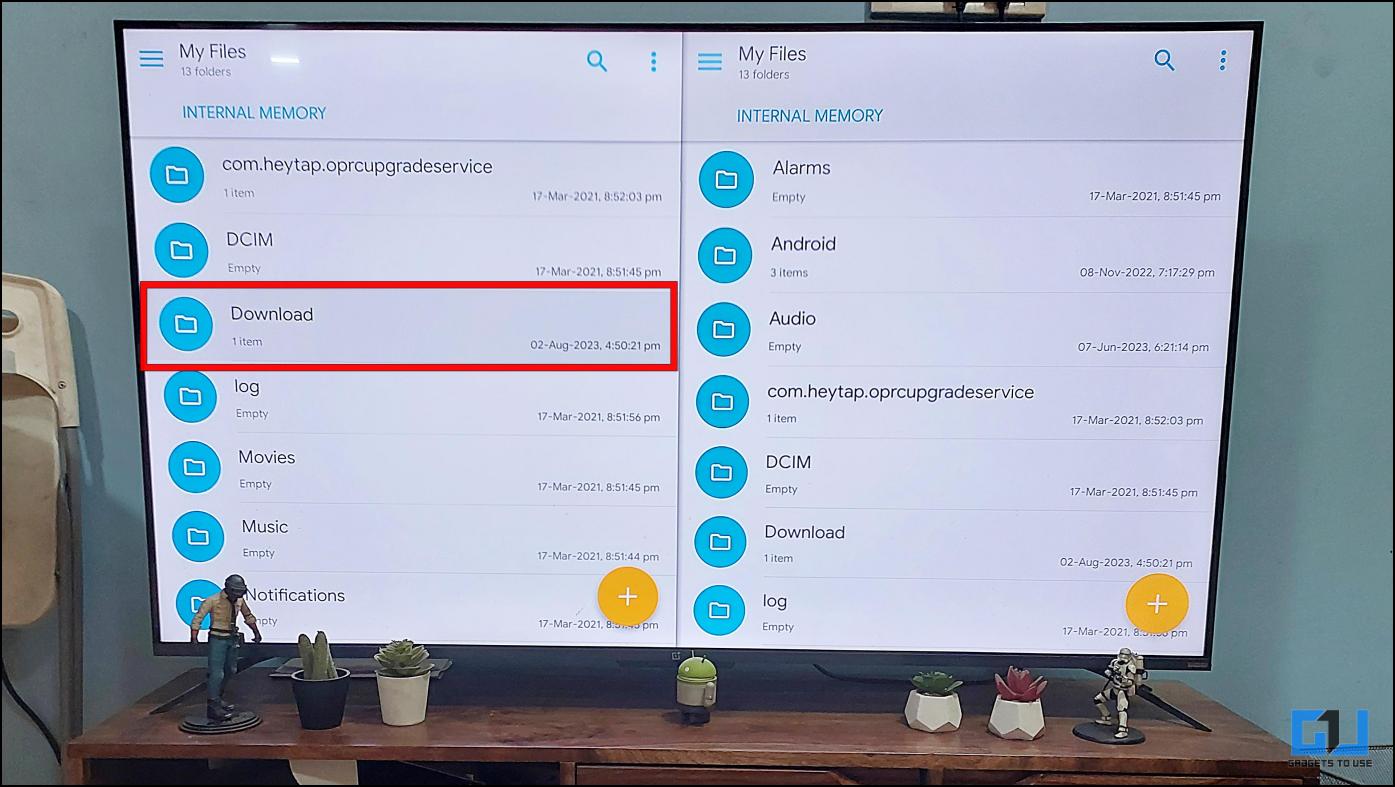 The .apk file may likely be stored in some other folder if you used another method to share the file.
5. Click the apk file of Google Calendar.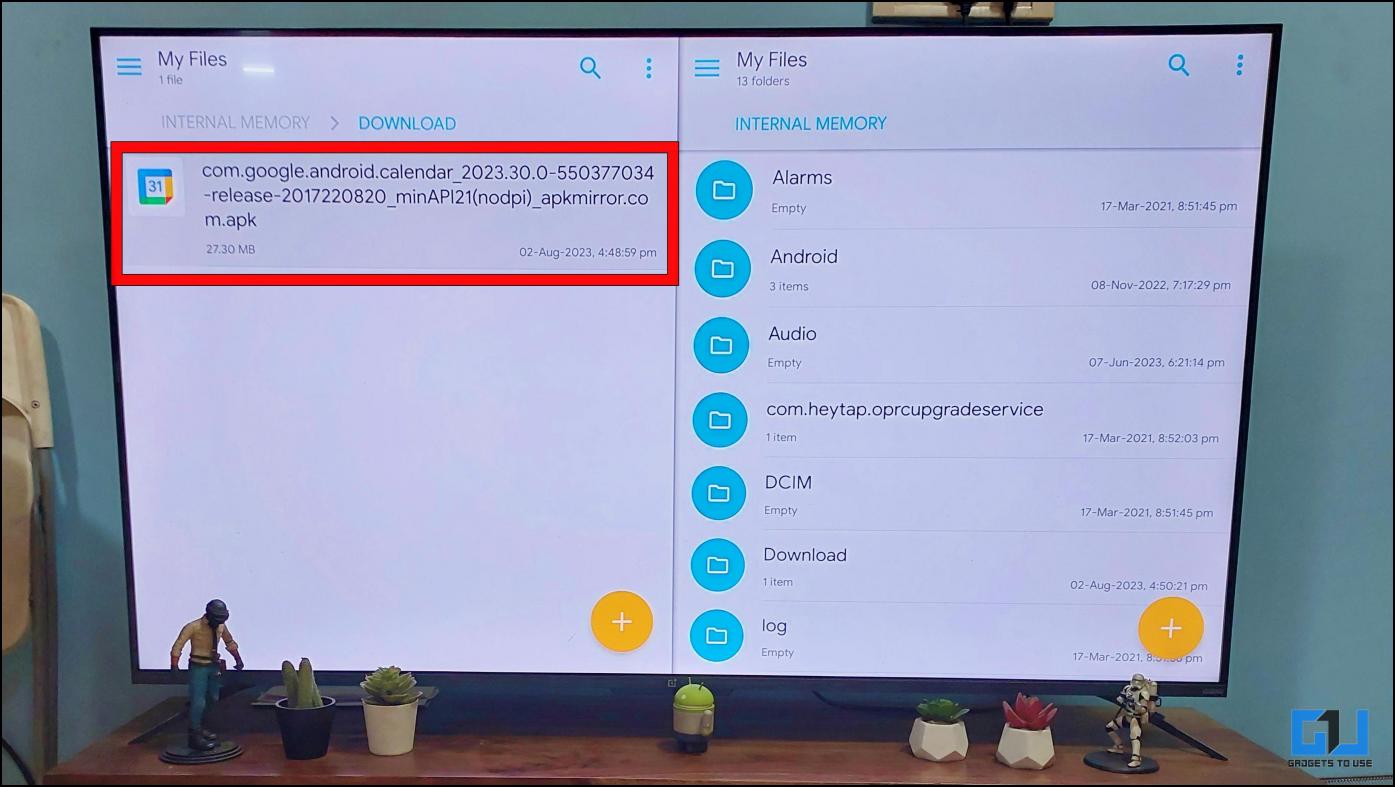 6. Next, select the Install option.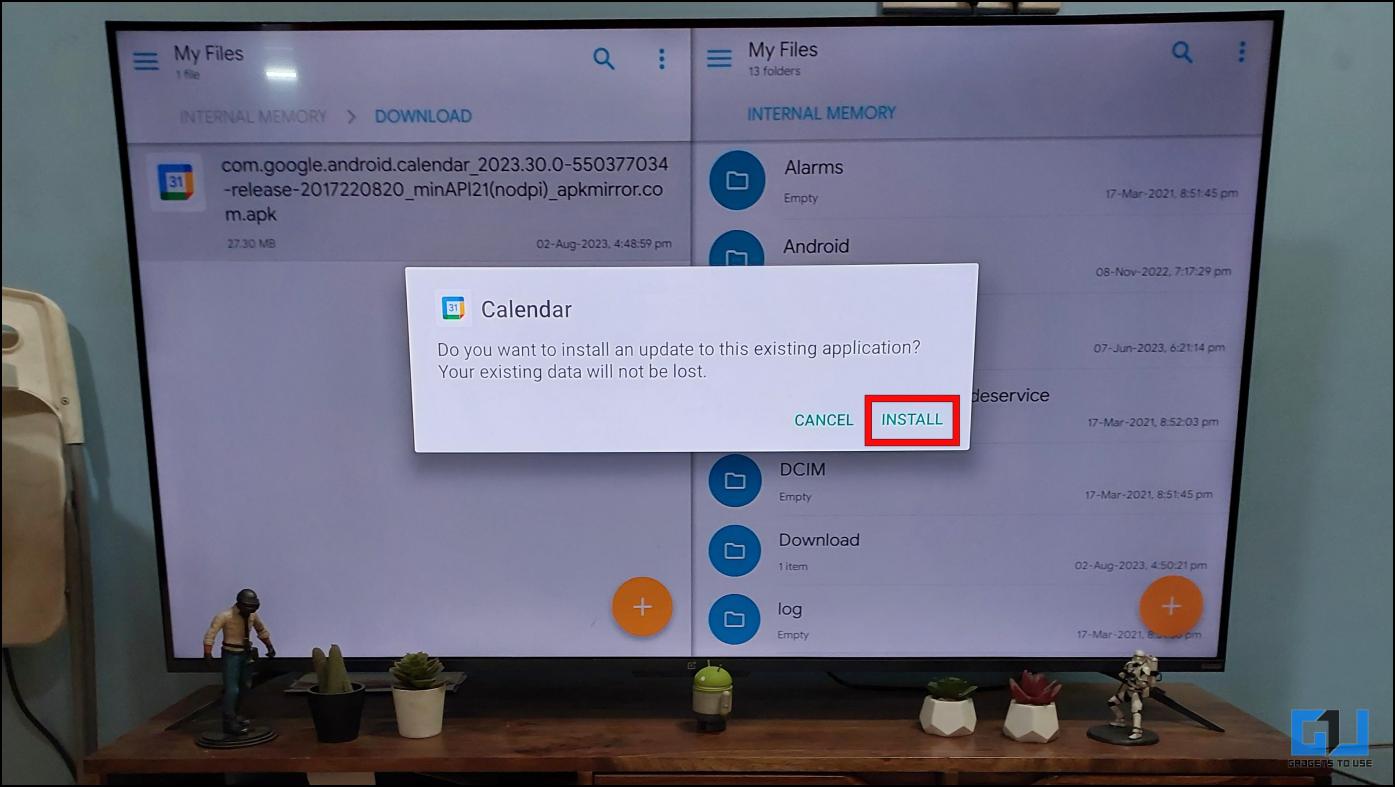 7. Once Installed, click on Open to launch the Google Calendar app on your Android smart TV.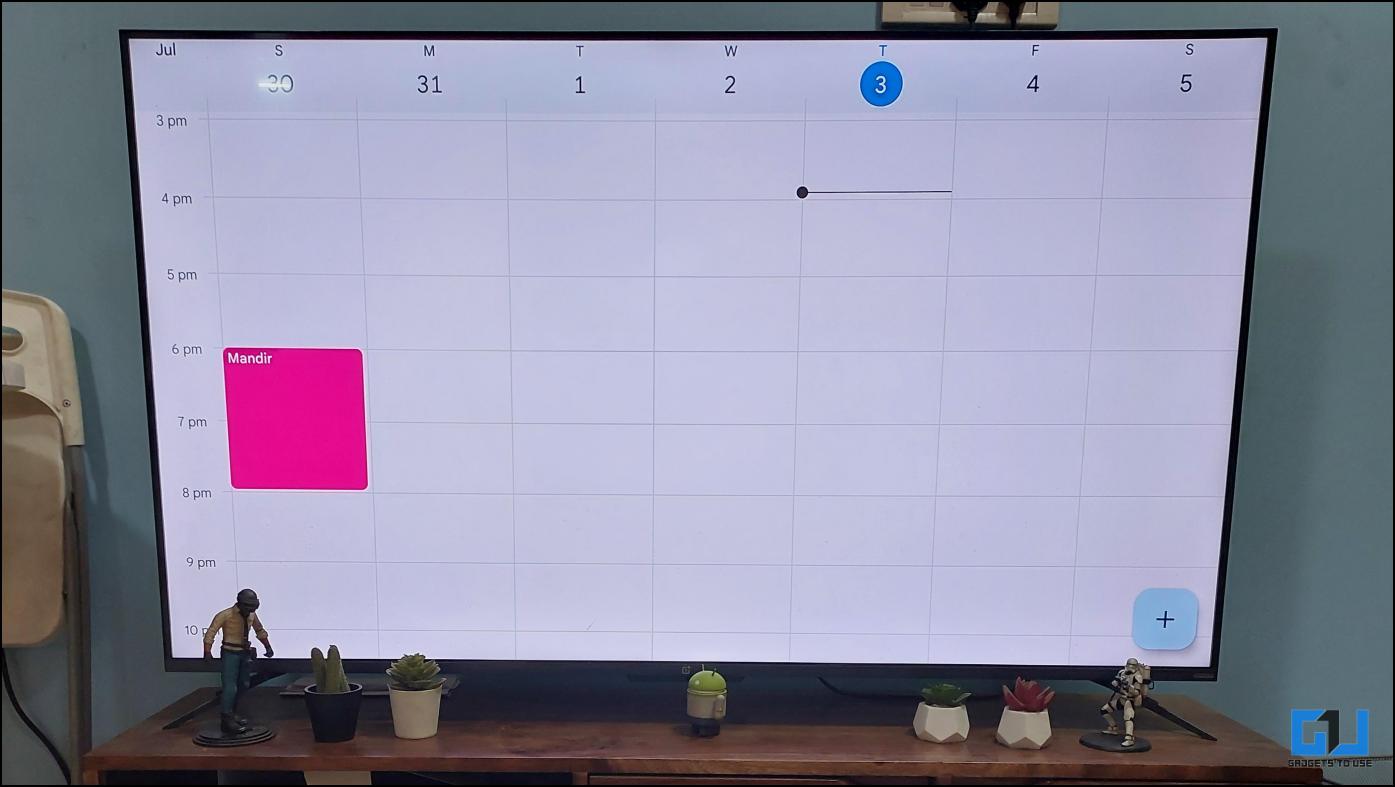 The downside of this method is that this app does not work well with a TV remote so the navigation can be a hassle. Still, opening the app to see your weekly schedule is a decent option.
Method 3 – Install Panda Calendar App
Panda Calendar is an application that lets you properly use Google Calendar on the big screen. The app shares several elements with Google's Calendar app without missing major options. This app lets you switch between calendars, events, or tasks. The app is paid but not expensive compared to other alternative options requiring you to buy a subscription. Here is how you can set up this app on your TV.
1. Download the Panda Calendar app on your Android TV using the Google Play Store, and launch it.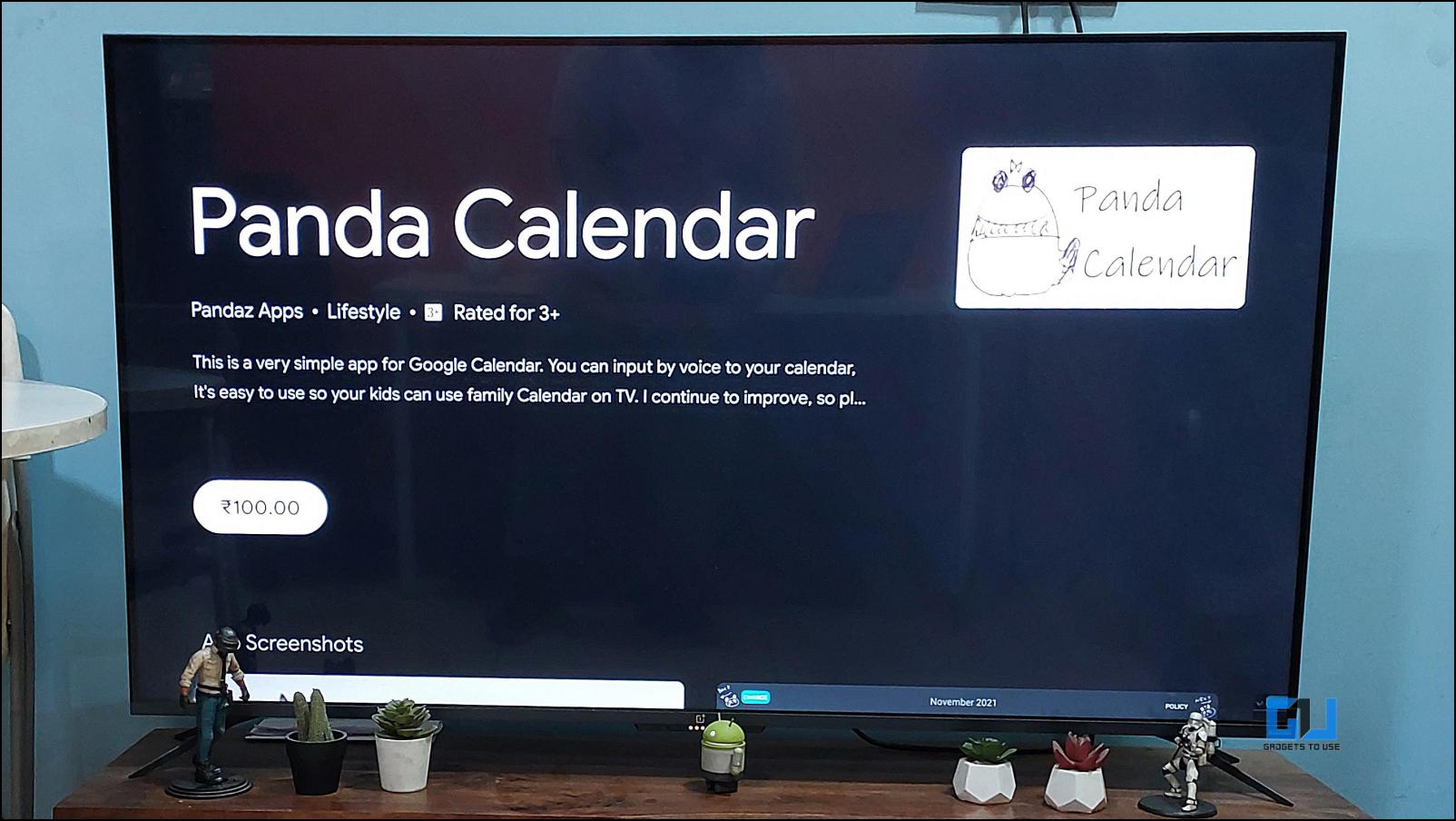 2. Click on the Change button at the top left side.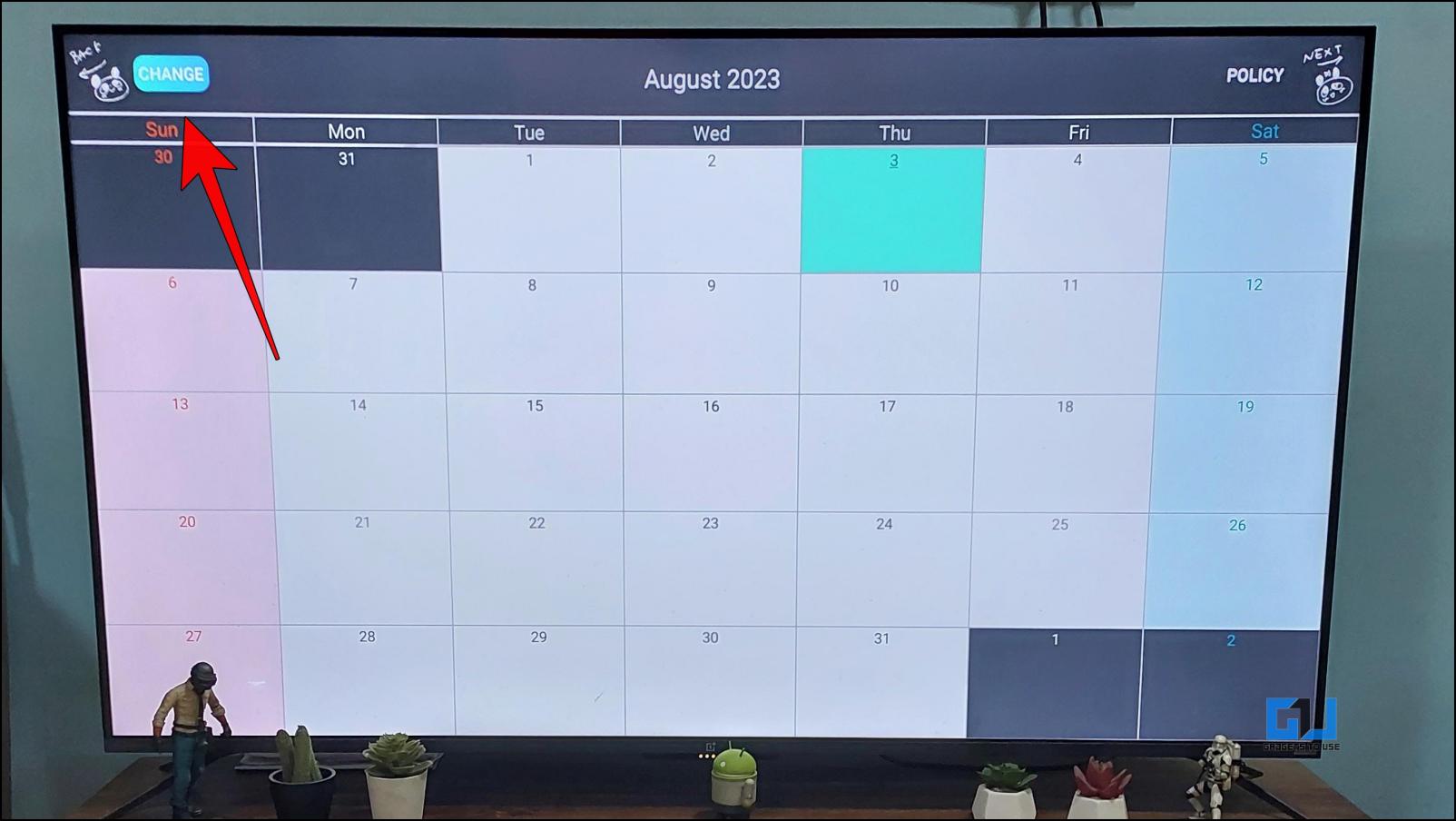 3. This will open up a menu asking you to sign in to your Google account.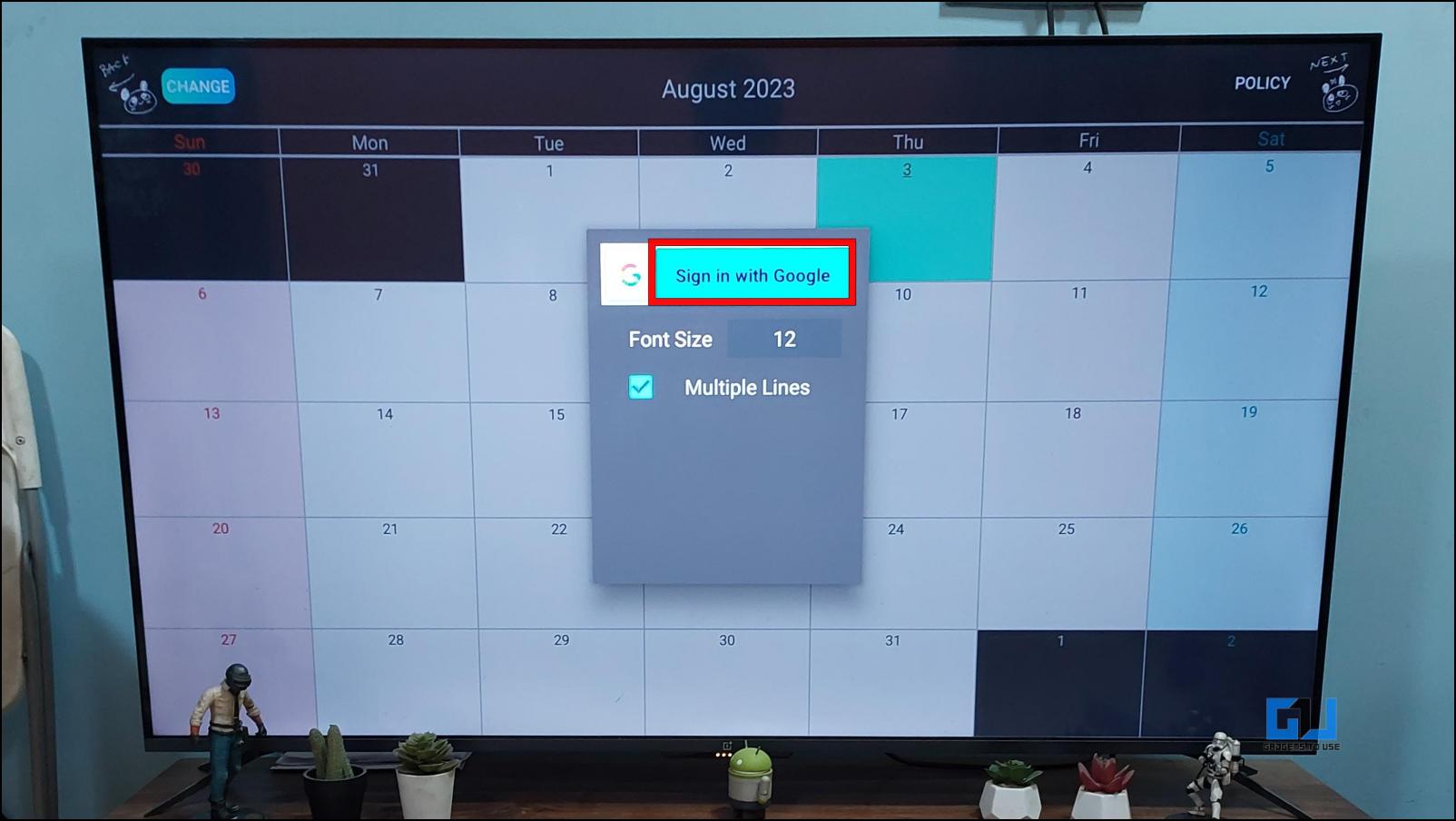 4. After signing in, your calendar data will get synced, and you can easily browse through it.
FAQs
Q. Is There a Google Calendar App Available for Android TV?
No. As of writing this, there isn't any native Google Calendar app available on the Android TV app store. Given the content people consume on their TVs, there is not enough niche to get a calendar app on smart TVs.
Q. Can I Sideload Google Calendar APK on Android TV?
Yes. You can sideload the smartphone version of the Google Calendar app on your Android smart TV. The app runs just fine, but navigating the app can be an issue with Android TV remote. You may be required to use a mouse.
Q. How to Get Google Calendar on a Large TV Screen?
There are several ways to view the Google Calendar app on the large display. If you have an Android TV, you can visit the site using a web browser or sideload app. You can also use alternatives like Panda Calendar. Besides these, you can mirror your phone's display using a Chromecast or with Samsung Dex and Motorola Ready For.
Q. Can I Create Events in the Web Version of Google Calendar on Android TV?
Yes. You can create or add events if you use the web version of Google Calendar on your Android TV. You can also switch between calendars and enjoy the rest of the features, like Google's Calendar service.
Wrapping Up
This brings us to the end of this article. Since its inception, Google has not given much love and attention to the Android TV platform as it deserves. The platform barely gets any major changes, even after version upgrades. The app selection is also limited, with basic apps like Google Calendar missing. We hope these things aren't overlooked, and Google soon improves the Android TV OS. Stay tuned on GadgetsToUse for more such articles, reviews, and How-Tos.
You might be interested in the following:
You can also follow us for instant tech news at Google News or for tips and tricks, smartphones & gadgets reviews, join GadgetsToUse Telegram Group or for the latest review videos subscribe GadgetsToUse YouTube Channel.