Sometimes your phone goes into silent mode even without touching a single button or tapping anywhere. You might miss calls, messages, and other important notifications because of this. Sometimes, it only lowers the ringer volume which is again the same issue. So, how can you deal with this? In this article, I will tell you ways to fix the phone automatically goes into silent mode issue.
Also, read | Trick To Increase Loudspeaker Volume On Your Android Phone
Fix Phone Automatically Goes into Silent Mode
There might be a number of reasons which cause the phone to go into silent mode. This may be because of DND mode, or some Google Assistant routine, or even because of some third-party app that you have recently installed. Let's check how to fix these issues.
1. Restart the Device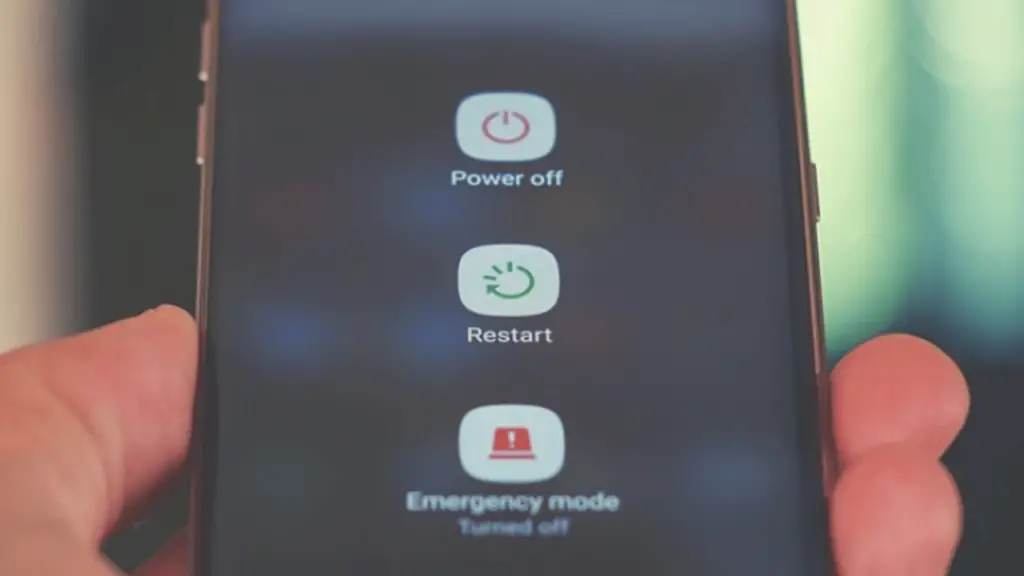 As simple as it sounds, restarting your device may solve a lot of issues on your Android. Rebooting can work anytime whether it is related to any kind of software issue. If your phone still goes into silent mode even after the restart, move to the next solution.
2. Check Sound Settings and Volume
The next thing you should check is again very simple which is sound settings. Under sound, Android offers four categories of volume — Media, Call volume, Ring, and Alarm volume. If you use volume buttons to change the volume, make sure to check ring volume and if it is minimum, increase it to the full.
To check the ring volume, follow these steps:
1. Open Settings and go to Sound (or Sounds and notifications on some phones).
2. Now, check the slider for Ring volume, and should be at the max level.
You can also Use Different Notification Sound For All Apps if you have difficulty hearing the default sound.
3. Disable Do Not Disturb
The next thing to do is to check that the Do Not Disturb mode is not enabled. If it is enabled, it can silence your notifications and calls by default. So you should disable it and do so, follow these steps:
1. Open Settings and tap on Sound (or Sound and notification).
2. Now, tap on Do Not Disturb.
3. Here, look for a setting named turn on automatically or schedule, or something similar. (Different names on different models)
3. Tap on it and check that no schedule is active and turn it off if it is.
4. Check Google Assistant Routines
Google Assistant Routines have a number of actions that can trigger at a certain time. For example, if you use the Bedtime routine, it may put the phone to silent. So, if you have set up one of these Routines, make sure to check if any of them making your phone go into silent mode.
Here's how to check your Google Assistant Routines:
1. Open the Google app and tap on More (…) icon and then tap on its Settings.
2. Now, tap on Google Assistant and scroll down to Routines.
3. Here, you will see a list of your routines.
4. Tap on each one and check if any of the routines have the setting to put your device into Silent mode.
If it is, delete that by tapping on the pencil icon on the top right corner and then tap on the delete icon next to that action.
5. Boot the Phone in Safe Mode
This is not exactly a fix but it can identify the root cause. When you boot your phone in safe mode, it disables all the third-party apps on your device. So, if your device doesn't go into silent mode automatically in the safe mode, an app might be responsible for the issue. But if the problem persists, there could be another reason.
To turn on the safe mode, follow these steps:
1. Turn off your phone and once it is off press the power button and keep on holding until you see the manufacturer logo.
2. Now, release the power button and press & hold the volume down button.
3. Keep holding until the phone boots and you will be taken to the safe mode. You will see "Safe mode" text at the bottom-left corner.
Alternatively, you can hold the power button until you see the restart and other options. Now, tap and hold the "Power off" option for two seconds and a pop-up will appear asking you to reboot in the safe mode. Tap on Ok.
When you are done checking, you can turn off the safe mode by just restarting your device.
6. Uninstall Recently Installed Apps
As mentioned above, if the phone works fine in safe mode, a third-party app may be responsible for the issue. Had you installed or updated any app recently? If you allowed that recently installed app to make system changes, there's a chance that that app is sending your phone into silent mode automatically.
First, check for the sound control permissions of all the installed apps and Deny permission to whichever app has the access to it. Go to App info and tap on Permissions to check what all permissions it is allowed.
If that is too difficult to check for all the apps, just uninstall the newly installed apps one by one and then check if the issue is fixed.
7. Update the Device
Finally, the last thing we suggest is to keep your phone updated. If there's a pending system update, it might be there to fix the bug that enables the silent mode automatically.
Here's how to manually check for a system update and install it on your Android device:
1. Open Settings and choose System and then Advanced.
2. Tap System update and Check for updates.
3. Install any available firmware update.
And it will restart the phone. Then check again if the issue still persists.
These were some fixes for the phone automatically goes into silent mode. We hope you will be able to fix the issue on your phone and if not, you can try a factory restore as a last resort but do not forget to backup your data before that.
For more such tips and tricks, stay tuned!
You can also follow us for instant tech news at Google News or for tips and tricks, smartphones & gadgets reviews, join GadgetsToUse Telegram Group or for the latest review videos subscribe GadgetsToUse Youtube Channel.