The Digital Well-Being initiative from Google has greatly improved the way users manage their digital habits. It offers features like app-usage tracking and cough and snore detection, the latest iteration adds a bedtime feature that helps you handle all your digital distractions at night, and get a good sleep. This explainer will demonstrate everything about the Bedtime feature and the steps to enable it on your Android device. Let's get started.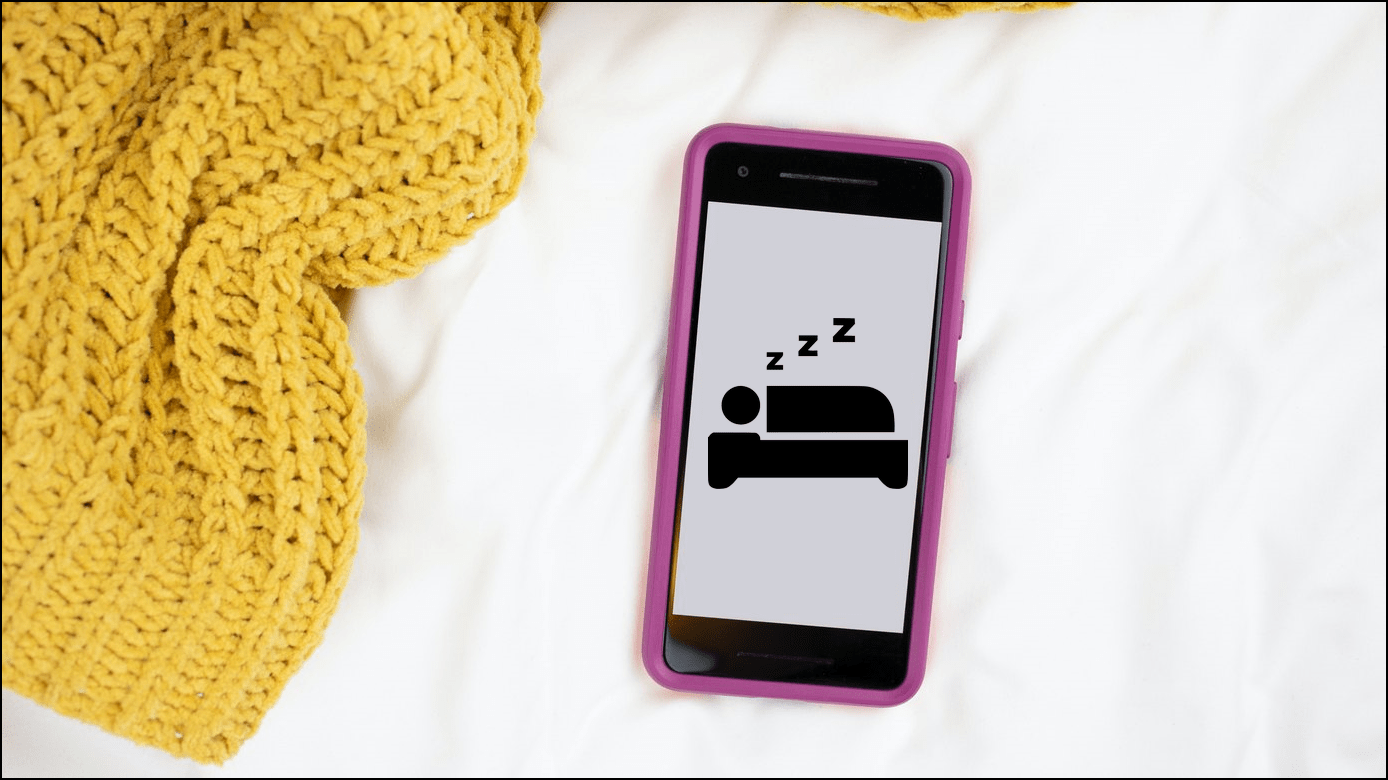 What is Bedtime Feature on Android?
The Bedtime feature on Android has been specifically designed to provide a dark and quiet environment preventing device notifications from 'peeking into your dreams. ' Once activated, it uses Do Not Disturb to silence calls, texts, and notifications while grayscale fades your device's colors to black and white, reducing the color distraction that might hurt your sleep. This feature is easily accessible in your device's Digital Well-Being and Parental Control section and can be activated automatically by setting a custom schedule. The salient features of the Bedtime mode are as follows:
1. Once activated, your device silences all incoming notifications, including calls and texts, for the configured bedtime period.
2. Your device's color shifts to grayscale to avoid enticing colors from waking you up.
3. You can integrate Bedtime with the Google Clock app to set daily sleep and wake-up reminders on your phone.
4. Additionally, you can set custom schedules to automate bedtime, removing the hassle of manually configuring it each day.
Need help with your bedtime routine? 😴

Now your Pixel can help you set a bedtime schedule, listen to calming sounds as you sleep, visualize your nightly screen-time, and check tomorrow's calendar at a glance.

See more helpful new features: https://t.co/Ew9RMIpaaO pic.twitter.com/8mk0WWtHVj

— Made by Google (@madebygoogle) June 16, 2020
Steps to Enable Bedtime on Android
To enable Bedtime on your Android phone, you need to follow these simple steps:
1. Open the Settings app and tap on the Digital Wellbeing and Parental Controls option.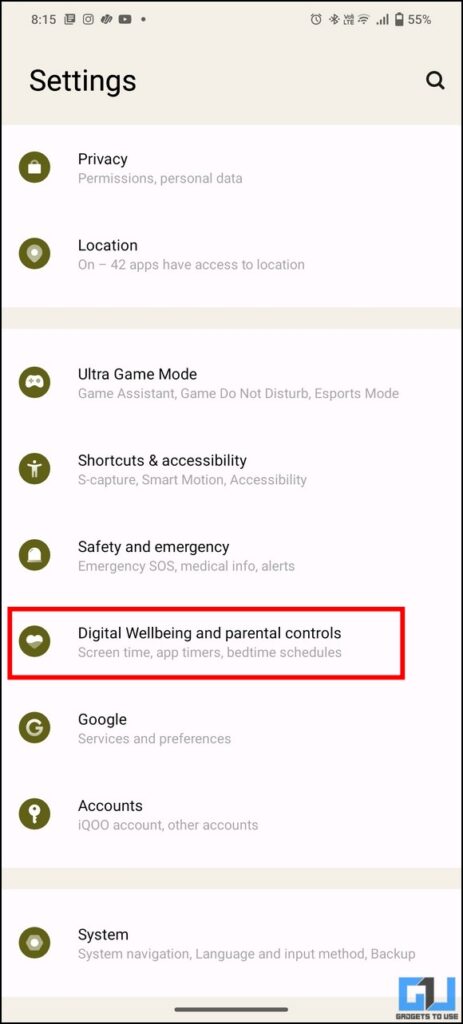 2. Next, tap the Bedtime mode beside focus mode and turn on the toggle for 'Based on a Schedule' to configure a custom schedule for activating Bedtime mode.
3. Tap on the Start and End time to pick your preferred sleep duration and choose the desired days to repeat it. You can exclude some days if you have other plans for them.
4. Conversely, if you often charge your device at bedtime, you can pick the 'While Charging at Home' toggle to silence all notifications while charging your phone during sleep.
5. Further, you can expand the Customize tab to control additional options for Do Not Control and Bedtime Mode on your phone.
6. Finally, if you don't wish your device to transform to grayscale or dark mode, you can configure 'Screen options at Bedtime' to disable them with their respective toggles. Additionally, if you have an active Always-on-display, you can turn off the screen completely during Bedtime by turning on the toggle for 'Keep the Screen Dark.'
Alternatives to Bedtime Mode on Android
If you can't locate the Digital Wellbeing feature on your phone, you can simulate its 'silence notifications feature' using other third-party apps from Google Play Store. Follow these steps to configure the same:
1. Go to Google Play Store and install the Phone Silencer app on your phone.
2. Next, provide the necessary permissions required to run the app.
3. Press the + button at the bottom right corner of the homepage and create a new custom silent profile.
4. Enter your desired settings for the profile and tap the Save button to activate the schedule.
5. That's it! The app will silence all notifications automatically for your configured period each day.
Alternatively, you can try out other nifty methods and apps to silence your phone during your bedtime.
Bonus Tip: Set YouTube Bedtime Reminder to Break Endless Scrolling
Do you regret wasting your precious sleep time after scrolling the YouTube timeline endlessly, the next day? Don't worry; with its recent update, the YouTube app can remind you of your bedtime so you can save the video interests for the next day. Follow our detailed guide to enable YouTube Bedtime Reminder Feature to learn more about it.
FAQs
Q: How to access Bedtime Settings on Android?
A: You need to open the Digital well-being and parental control option in your settings app to configure Bedtime mode on your device.
Q: How to grayscale your screen after enabling the bedtime mode on Android?
A: To grayscale your Android screen after enabling the Bedtime mode, tap on the Screen Options and turn on the toggle for Greyscale.
Q: How to turn off Bedtime mode on Android?
A: Open Bedtime mode settings under the Digital Wellbeing and Parental Controls and disable the toggle to remove an active Bedtime schedule.
Q: Can I delete my bedtime data on Android?
A: Yes, you can delete the bedtime data on your android phone, we have a dedicated guide to delete bedtime data completely.
Final Words: Break Free of your Phone While you Sleep
Hopefully, you have learned to configure the Android bedtime feature through the steps listed in this explainer. If you find it helpful, share this guide with your loved ones so they can develop a good and peaceful sleep utilizing the Digital Wellbeing features. As always, subscribe to GadgetsToUse and check out the below links to improve your sleep cycle.
You might be interested in the following:
You can also follow us for instant tech news at Google News or for tips and tricks, smartphones & gadgets reviews, join GadgetsToUse Telegram Group or for the latest review videos subscribe GadgetsToUse Youtube Channel.