Every year Apple and Google announce new software features for their current and upcoming products, at their WWDC (Worldwide Developers Conference) and Google IO event respectively. While those announcements are new from their point of view, technically not all of them are new, as they borrow the concept from an existing feature on each other's platform. Today we will be discussing the top announcements Apple made at WWDC21, and how can you use these new iOS 15 features on Android, Windows, etc., so let's get started.
Use iOS 15 Features on Non-Apple (Android) Product
This year at WWDC Apple announced a slew of features, for iOS 15, some of them are already available on other operating systems. Let's discuss them, and how can you use the new iOS 15 features on Android which you can use as an inbuilt feature or via an app.
Facetime: Voice Isolation
Facetime now comes with a Voice Isolation feature, it is a new microphone mode option, to separate the user's voice from background noise, and when the user wants to include the ambient sound they can switch back to Wide Spectrum mode.
Note: You need to have either an Enterprise Plus, Education Plus, or Teaching and Learning Upgrade edition of Google Workspace Edition, in order to use it.
Facetime: Grid View
Another new iOS 15 feature added to Facetime is the Grid view, which enables participants to see more faces at the same time.
Facetime: Portrait Mode
We all love portrait mode for photos and videos, as blurs out the background, and keeps us in focus, giving a very pleasing look. Facetime has got this feature now, but this feature was available in other apps like Google Meet, Microsoft Teams, and Zoom, to blur the background.
FaceTime: Schedule and Links
Another hyped feature Apple has introduced in Facetime is the ability to schedule and share the link of a facetime call, and this time even an Android, and Windows user can join a Facetime call via Web Browser.
FaceTime: SharePlay
SharePlay is the most welcomed feature by Apple users, announced in WWDC21, this enables listening to songs together with Apple Music, watching a TV show or movie in sync, or sharing their screen to view apps together, and it works on iPhone, iPad, and Mac.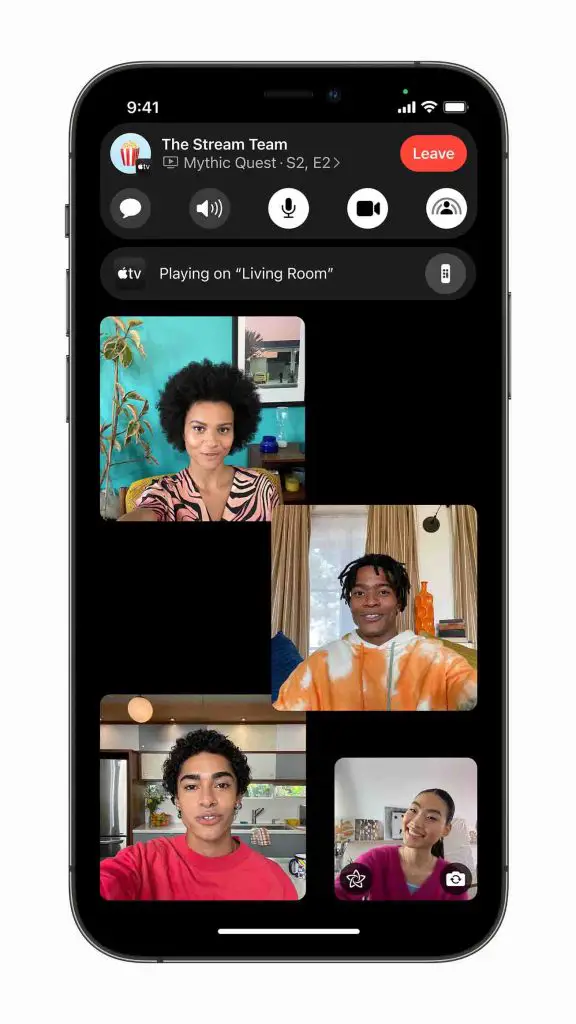 While some of those features are exclusive to Apple, but there's one feature you can do on android for a long time back i.e. Screen sharing.
Here's are some guides to enable screen share on Google Meet, Zoom, and Facebook Messenger.
Notifications: Focus Mode
This feature filters out notifications and apps based on what a user wants to focus on like personal, work profile, sleep, and can even add a custom focus. What's more exciting, is that once Focus is set by a user on one Apple device, it automatically applies to their other Apple devices (like iPad, Apple Watch, and Mac).
Live Text
Live Text is a feature that uses on-device intelligence to recognize text in a photo and allow users to take action, like copy text from the camera viewfinder and image, look up information about the text, object, or anything on the screen, on the internet.
Maps: 3D view, AR Navigation
This year Apple has introduced 3D landmarks, AR Navigation to Apple Maps. This is great as it can enhance the navigation experience, and help to find the location easily.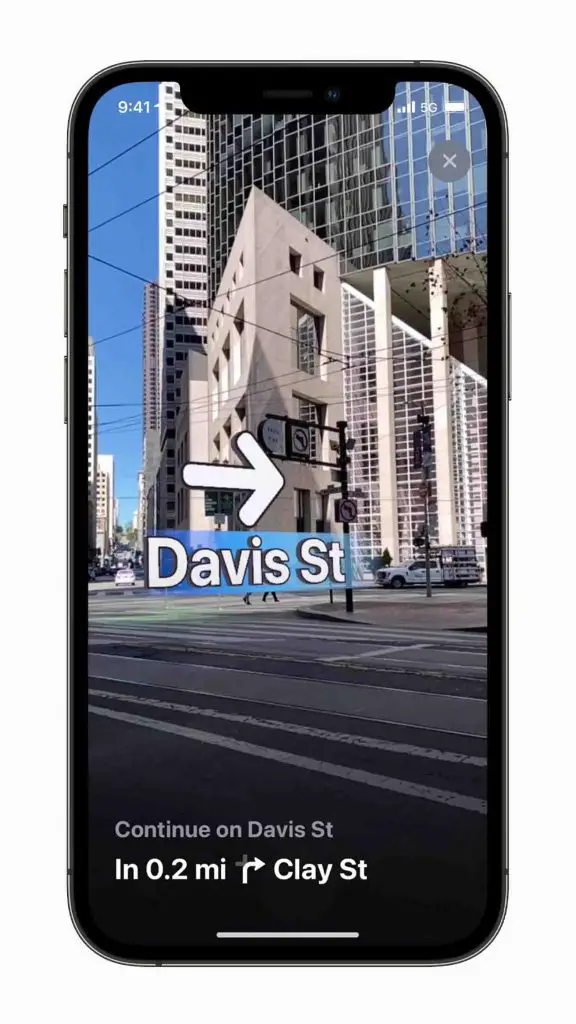 Google introduced this feature back in 2018, at their IO event, dubbed as Live View. Since Google Maps are way more usable than Apple Maps, it makes the experience much better.
Here the guide to use Live View on Google Maps.
Private Relay
Private relay is a new internet privacy service that's built right into iCloud, allowing users to connect to and browse the web in a more secure and private way, as it comes with an inbuilt VPN.
All these features are also available on Google One's plan, as it also comes with an inbuilt VPN for secure browsing.
App Privacy Report
App Privacy Report offers an overview of how apps use the access that has been granted to location, photos, camera, microphone, and contacts in the last seven days, and which other domains are contacted. It will arrive via a software update later to iOS 15, iPad OS 15, and Watch OS 8.
Google calls it Privacy Dashboard. With a privacy dashboard, users will have a simple and clear timeline view of the last 24-hour access to location, microphone, and camera. It will arrive in Beta 2 of Android 12.
Taking inspiration from existing features on other platforms, may not be an original idea, but is definitely better for we consumers, as we get better and improved features. Which feature of iOS 15 and Android 12 is your favorite and why? Do let us know in the comments below. For more updates, stay tuned!
You can also follow us for instant tech news at Google News or for tips and tricks, smartphones & gadgets reviews, join GadgetsToUse Telegram Group or for the latest review videos subscribe GadgetsToUse Youtube Channel.