Cryptocurrencies like Bitcoin and Ethereum can be easily sold off in exchange for their value in cash and the amount can be transferred to your bank account. These Crypto Exchanges show you the current value of your crypto in Rupees, transaction fees charged, and allow you to directly withdraw the money into your bank account. In this guide, we'll take you through the steps to convert Bitcoin into cash.
Convert Bitcoin and Other Cryptocurrencies into Cash
The main method to convert your Bitcoin and other cryptocurrencies into cash is selling your crypto on any major Coin exchange platform like CoinDCX, WazirX, Coinbase, and so on. WazirX also provides you with advanced controls on the selling price of your cryptocurrencies.
Depositing Cryptocurrency from Wallet to Exchange
This process is only applicable if your cryptocurrency is stored in another wallet or if you need to transfer it from any other exchange. A wallet gives you easier access to utilize your Crypto on different platforms and exchanges. If your Crypto is already in the Exchange funds/wallet, then you can avoid this process.
1. Go to the Funds page where you will be able to see your portfolio.
2. Click on Deposit funds to the currency you want to deposit from your wallet.
3. You will be shown a public address. Copy and paste it into the send section of your wallet.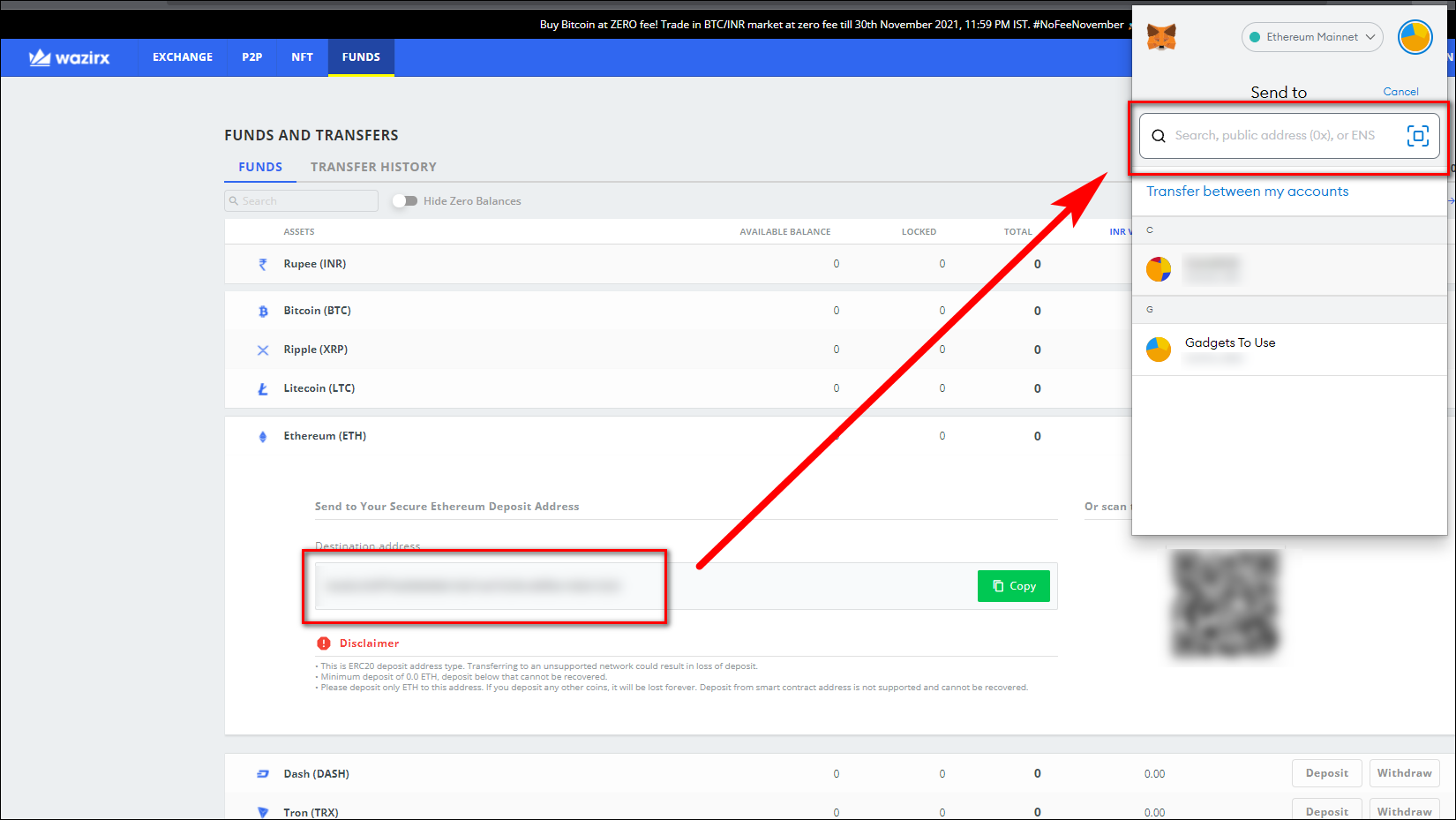 4. Now, specify the amount you want to deposit for selling.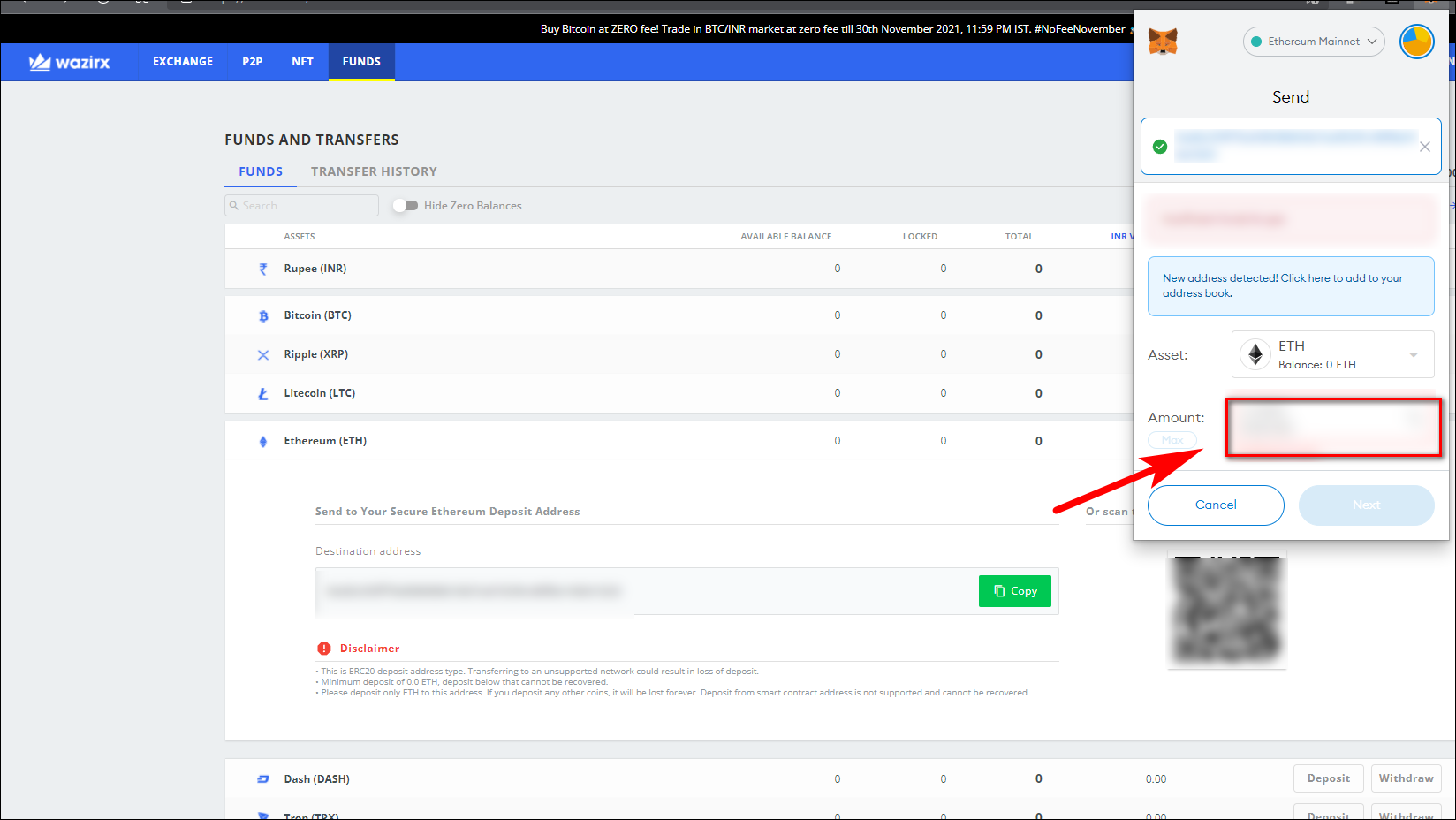 And you are done! Once the processing is finished, you will be able to see the funds in your Portfolio.
Selling on Crypto Exchange
Let us go through this process step-by-step. Remember that even depositing money will cost you some transaction fees.
Here, we will use the WazirX exchange to demonstrate the process, but it will be similar to other exchanges as well
1. Once your money has been deposited, you can see it in my funds or my investments or Portfolio.
2. You will be able to see the total quantity of cryptocurrency and its current price in Rupees.
3. Enter the quantity you want to sell in the coin or in Rupees and click on sell. WazirX also lets you sell at your own customized rates or cut down the processing time if an immediate buyer is available.
4. Once sold, you will be able to see your money in the funds or wallet section.
5. Now, click on withdraw. If you have already submitted your KYC and Bank account details then you should be able to withdraw the amount to your bank account. Note that the minimum amount needs to be at least more than 500 Rupees.
Great! Now you have successfully converted your Cryptocurrency to cash.
Coin and Token Swapping
If the cryptocurrency you have invested in is not yet available on Indian Crypto exchanges, then you will have to Swap it with the one that is available on Indian exchanges. This should not be a problem with Bitcoin and other major cryptocurrencies.
Some exchanges give you the option to swap, while some wallets like MetaMask also give you options to swap tokens.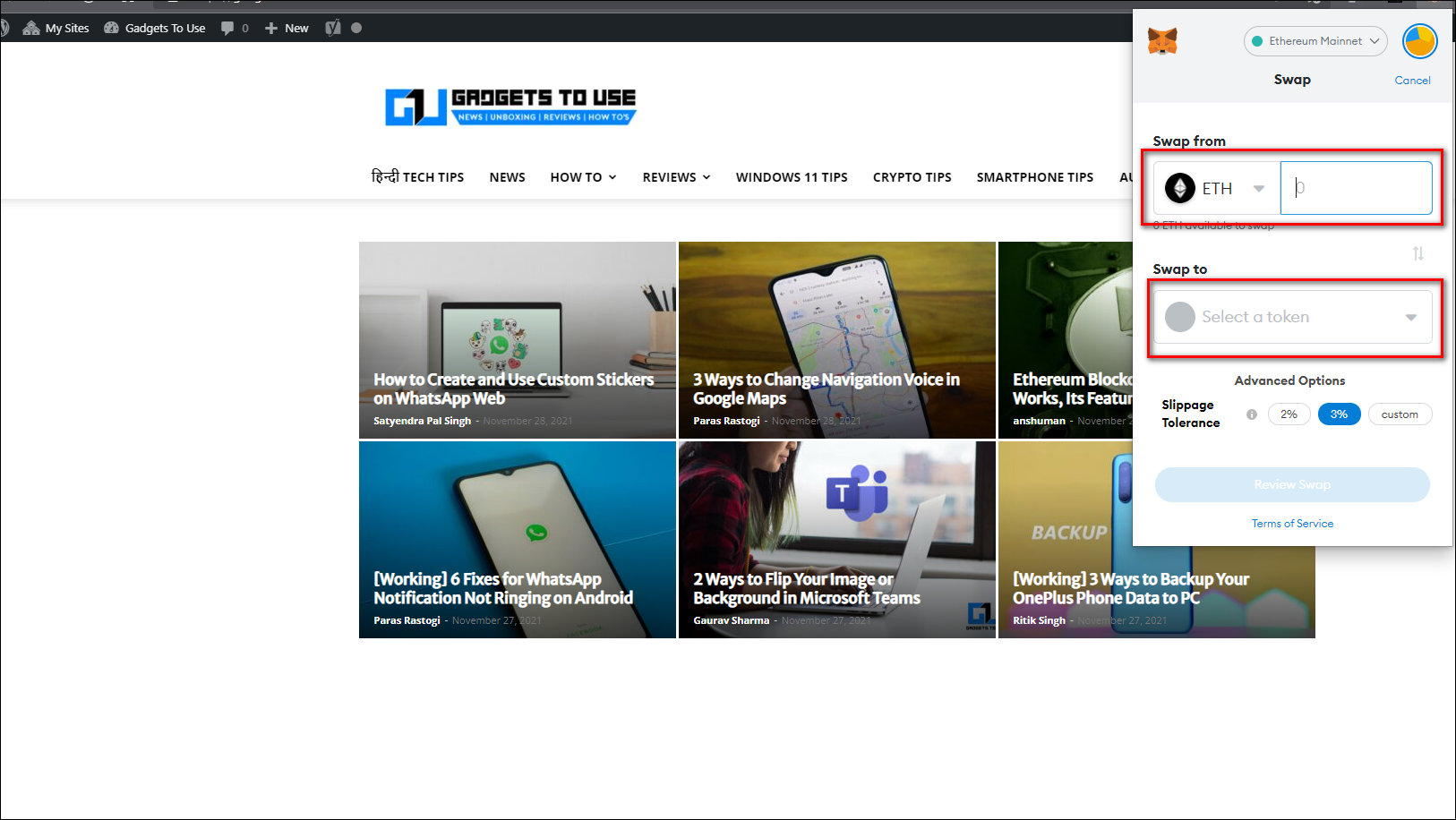 After you have swapped your cryptocurrency, you can sell it on the Indian exchanges by following the same process we discussed above.
Wrapping Up
Although mainly, it all comes down to selling your crypto on exchanges. We hope we were able to cover basic methods and processes by which you can convert Bitcoin into cash. These methods are simple and easy to follow but you still need to be very cautious and take your own precaution when following the process.
You can also follow us for instant tech news at Google News or for tips and tricks, smartphones & gadgets reviews, join GadgetsToUse Telegram Group, or for the latest review videos subscribe GadgetsToUse Youtube Channel.