Does your iPhone volume go down automatically for incoming calls? Several iPhone X, XS, iPhone 11, iPhone 12, and iPhone 13 users have lately reported that their ringer volume decreases automatically for calls. Thankfully, it can be resolved with simple troubleshooting. Here are working methods to fix iPhone ringtone volume reduces automatically for incoming calls on iOS 15 or 14.
Also, Read | 2 Ways to Enable Haptic Vibration for iPhone Keyboard (iOS 16)
iPhone Ringtone Volume Decreases Automatically? Here's the Fix
At times, you may notice that the iPhone volume decreases automatically when you get an incoming call. It doesn't necessarily mean that something is wrong with your iPhone. All you need to do is follow the simple tweaks below to return to normal ringer volume.
Method 1- Disable Attention Aware Features
iPhones with Face ID, including iPhone X, XS, iPhone 11, iPhone 12, and iPhone 13, come with Attention Aware features. Enabled by default, it automatically lowers the ringer volume when it notices that you're looking at the phone and aware of the phone call.
This is why your iPhone ringtone volume reduces when you're sitting near it or holding it in hand. While most will appreciate the feature, some may not like it. In that case, you can disable Attention Aware features using the steps below:
1. Open Settings on your iPhone.
2. Scroll down and click on Accessibility.
3. Here, tap Face ID & Attention.
4. Disable the toggle for Attention-Aware Features.
5. Enter your iPhone passcode to confirm.
That's it. Your iPhone will now ring normally for incoming phone calls without any volume issues.
How to Know if Attention Aware is Diminishing Ringer Volume?
Sit away from your iPhone or cover the Face ID and then call from another device. If the volume doesn't drop, the Attention Aware feature was causing the volume to decrease automatically when Face ID wasn't covered.
Related | Top 7 Ways to Fix Call Failed Issue on iPhone 2022 
Method 2- Increase the Ringtone Volume
Set the ringer volume to the maximum in settings. This will ensure that the ringtone plays as loud as possible. To do so, follow the steps below:
1. Open Settings on your iPhone.
2. Click on Sounds & Haptics.
3. Here, set the Ringer and Alerts slider to maximum.
When you set the volume, your iPhone will play a preview of what it would sound like.
Method 3- Switch to a Louder Ringtone
Is the ringtone itself less audible? If you're unhappy with the ringtone's audacity, consider switching to a louder one in settings. Here's how to change ringtones on iOS:
1. Open Settings on your iPhone.
2. Click on Sounds & Haptics.
3. Tap Ringtone and select the ringtone of your choice.
Out of the preloaded ringtones, you can check Apex, Beacon, Crystals, and Radar– these are loud and easily audible. You can combine them with a stronger vibration note. Besides, you can also set a custom song or music as the ringtone via iTunes or Music app on Mac.
Method 4- Restart Your iPhone
Restarting your iPhone can clear out any temporary bugs or glitches. And there's a chance that it may fix the ringtone volume issue. Here's how to restart your iPhone:
For iPhone X, 11, 12 or 13
Press and hold the volume up or the volume down and the side button together. Once the power menu appears, slide the Power Off button and wait for a minute. Now, press and hold the side button again until the Apple logo appears on the screen.
For iPhone SE (2/3), iPhone 8, 7, or 6
Press and hold the side or top button until you see the Power Off slider. Drag it to turn off the iPhone. Then, press and hold the side or top button again until you see the Apple logo.
Method 5- Check and Clean the iPhone Speakers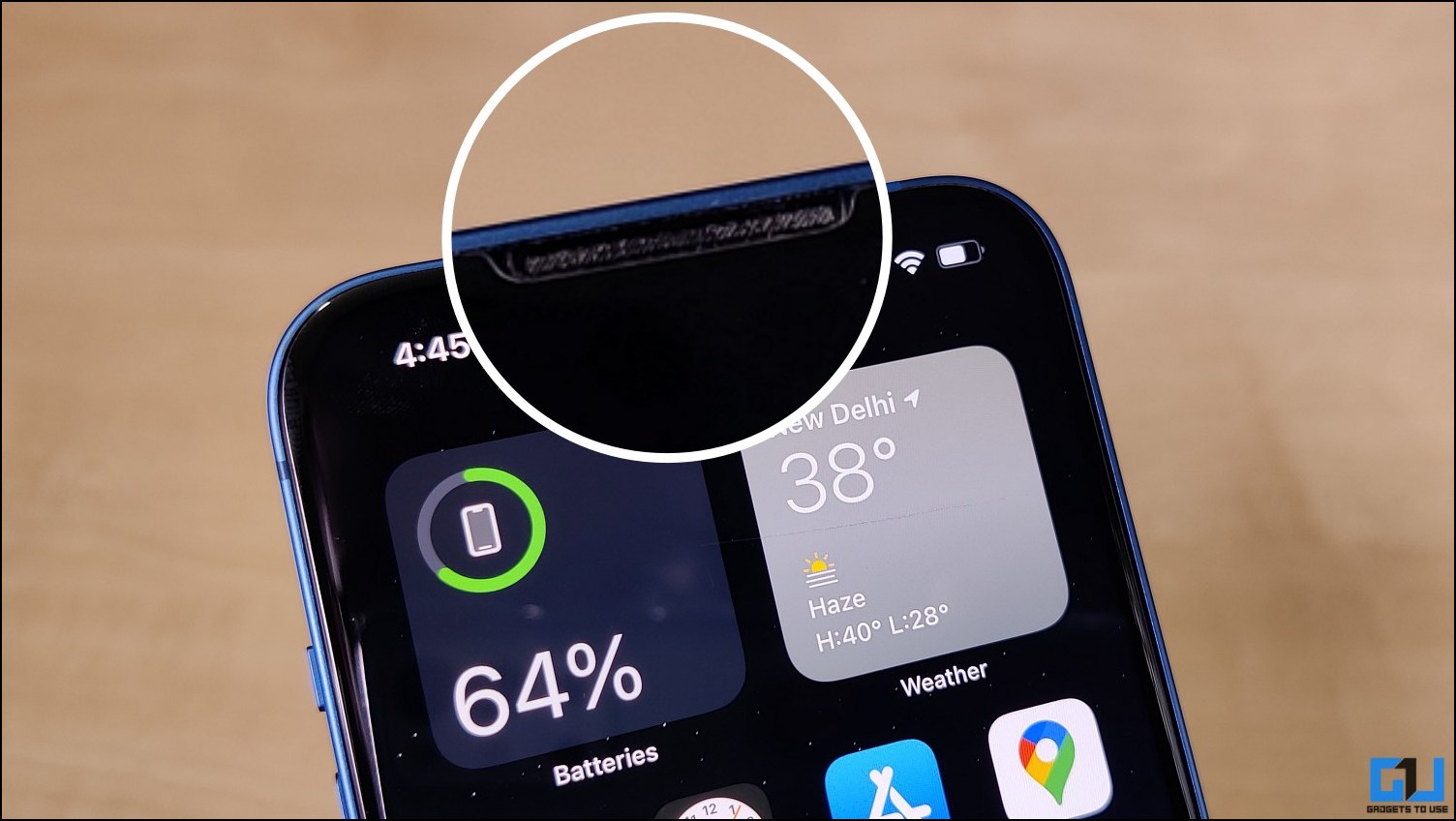 The accessories applied can hamper the iPhone volume. Remove the screen protector, cases, or any other films from your iPhone. Also, make sure the speakers and earpiece are clean and free of any dirt or debris. Clean them with a dry, soft-bristled brush if required.
If it seems like a hardware issue, visit an Apple-authorized service center for better troubleshooting and any repairs if needed.
No Volume in Ringtones for Incoming Calls?
If the iPhone does not play anything for incoming calls, check the following things:
Is it in Silent Mode? Check the Ring/ Silent switch to the side of your iPhone. Move it forward so that orange is no longer visible.
Ensure DND is Turned Off. Open Settings and tap Focus. Here, click on Do Not Disturb and turn it off. Do the same for Sleep.
Was it a Missed Call? If your iPhone did not ring, but you see a missed call, it could be that the call hung before the phone could ring.
Update Software. Update your iPhone to the latest available iOS version. Also, consider switching to Stable if facing issues in the Beta channel.
(Resolved) iPhone Ringtone Volume Reduces Automatically
These were handy ways to fix the call ringtone volume reduces automatically on your iPhone. Disabling the Attention-Aware features would resolve the problem for most users. But if it doesn't work, you may consider other given solutions. Let us know what worked for you via comments. Stay tuned for more such troubleshooting guides.
You can also follow us for instant tech news at Google News or for tips and tricks, smartphones & gadgets reviews, join GadgetsToUse Telegram Group or for the latest review videos subscribe GadgetsToUse Youtube Channel.