In the first phase of the internet, if you had an account on Yahoo, you would be able to send and receive mail only from Yahoo users, and if you had a Gmail account, you would only be able to send and receive email from other Gmail users. Experts endeavored their best to bring in solutions for this limitation and finally landed successfully by adding "Interoperability" to its ecosystem. Blockchain is now in a similar stage to provide interoperable frameworks for users to bestow a seamless experience. Let's quickly glance at the integration of CeFi and DeFi through an interoperable bridge called Binance Bridge 2.0.
What
is

Binance Bridge 2.0?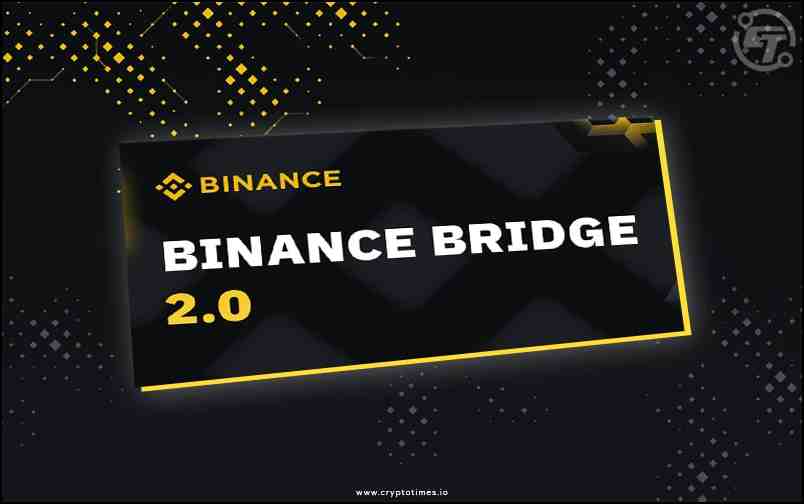 Financial Services in the blockchain domain is accomplishing new heights each day as their potential and use-cases widen worldwide. When we talk about financial services, CeFi (Centralized Finance) and DeFi (Decentralized Finance) are the two significant forms that lead today's crypto realm. We know that Ethereum is one of the biggest and most reputed blockchain networks among crypto admirers. The large user base for the network (happy on one side but on the other side) has turned out to be a limitation as it affects the scalability of the network, which is the main reason for its costly gas fee.
Considering this deficiency, the other blockchain networks are trying to capture the space by providing scalable solutions. Binance is one of the networks that top the list. So people try to bring their assets, applications, or whatever from one network (say Ethereum) to another (say Binance) to avail of the same services at much lower fees.
This is where Binance comes into the picture. The network offers a bridge service called Binance Bridge 2.0 to let users teleport their assets from one network to another. To be specific, it bestows interoperability across prominent blockchain networks. For instance, you would be able to convert your Ethereum-based tokens to BTokens on the Binance Smart Chain. These wrapped BTokens can be used to make the best use of the metaverse, blockchain-based games, DeFi, and other use-cases in the BSC ecosystem.
The Need for Interoperability
Back to the introduction, if we didn't have an interoperable feature with the email platforms, it would have been difficult for us now. Similarly, the cross-chain feature in blockchain networks is mandatory to unleash its full potential. This technology assists in transferring value and information between an assorted range of blockchains and helps audiences use their desired network instantly by switching. Cross-chain functionality addresses the prevailing problems in the domain and enables users to communicate and share data swiftly and easily.
How does Binance Bridge 2.0 Link CeFi and DeFi?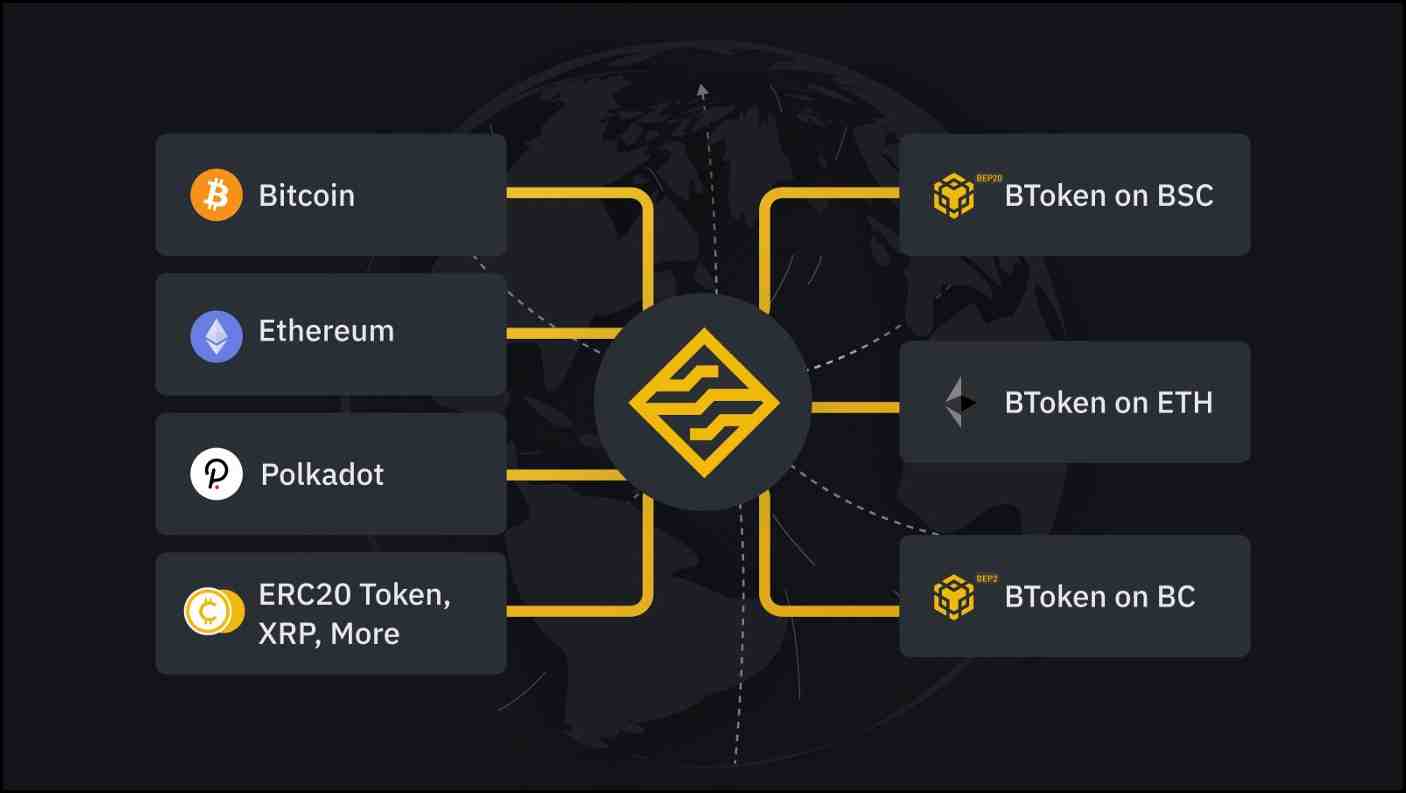 DeFi is known for eliminating third parties, while CeFi is known for its seamless user experience. With Binance Bridge 2.0, DeFi and CeFi can be taken to a broader audience all across the globe. The first bridge, Binance Bridge 1.0, just allowed users to bridge assets on its exchange with other networks. To link CeFi and DeFi, Binance Bridge 2.0 comes into action by allowing users to wrap ERC-20 tokens into BEP-20 tokens. The exciting part is that these tokens can even be staked on DeFi protocols that operate on the BSC chain. Through this, Binance Bridge 2.0 will easily integrate CeFi and DeFi.
FAQs
Q. How exactly will Binance Bridge 2.0 work?
It is a one-of-a-kind bridge to convert your assets from one network to another. Here, Btokens will be pegged at a ratio of 1:1 to its underlying assets. Therefore, you can transfer any token to Btokens whenever you desire. These tokens can be moved to fund or spot wallets in the Binance account. The workflow of Binance Bridge is,
Go to the Binance Bridge 2.0 page and connect your wallet.
Choose the asset from the list of available options.
Select "

From

"

network

and "

To

"

network

.

E.g.,

Ethereum to BSC or BSC to Ethereum, etc.
Kindly note that this process incurs a minimum network fee.
That's it. The asset will be available in your wallet
Q. What are Peg-In and Peg-Out in swapping tokens?
Mostly, you might have come across these terms in the Binance exchange, where you tend to swap your tokens. Peg-in is the feature where you can swap native tokens for pegged tokens on the BNB or BSC chain. While Peg-out is the feature to convert pegged tokens to native tokens on the BNB or BSC chain, simply vice-versa. 
Q. What is the latest blockchain supporting interoperability?
Ripple (XRP) is a good example of a blockchain network that supports cross-chain transactions. It is now assisting a plethora of banks worldwide in selling cross-border payments in both fiat and cryptocurrencies.
Polkadot (DOT) is yet another blockchain that brings in cross-chain functionality. It firmly believes that the future is interoperable. It provides a hassle-free connection between public networks, private chains, and permission-less interfaces and oracles.
Wrapping Up
The scope to link CeFi and DeFi in the current crypto realm is a significant advantage of Binance Bridge 2.0. It is an excellent innovation to allow crypto enthusiasts to teleport their assets to their desired networks without any complications within seconds. This bridge ensures ultra-fast transactions (at a speed of 3 seconds) and incurs a very low transaction fee comparatively ( just a few cents). Also, the robust security standards of Binance will provide utmost protection to your assets.
You can also follow us for instant tech news at Google News or for tips and tricks, smartphones & gadgets reviews, join GadgetsToUse Telegram Group or for the latest review videos subscribe GadgetsToUse Youtube Channel.