Is your iPhone speaker sounding muffled after being dropped in water? Or is it sounding low and not as clear as before due to the accumulation of dust? Do not worry. While the recent iPhones have water resistance, the liquid and debris may affect the speaker quality and volume. In this article, we bring you working ways to remove and clean water or dust from iPhone speakers.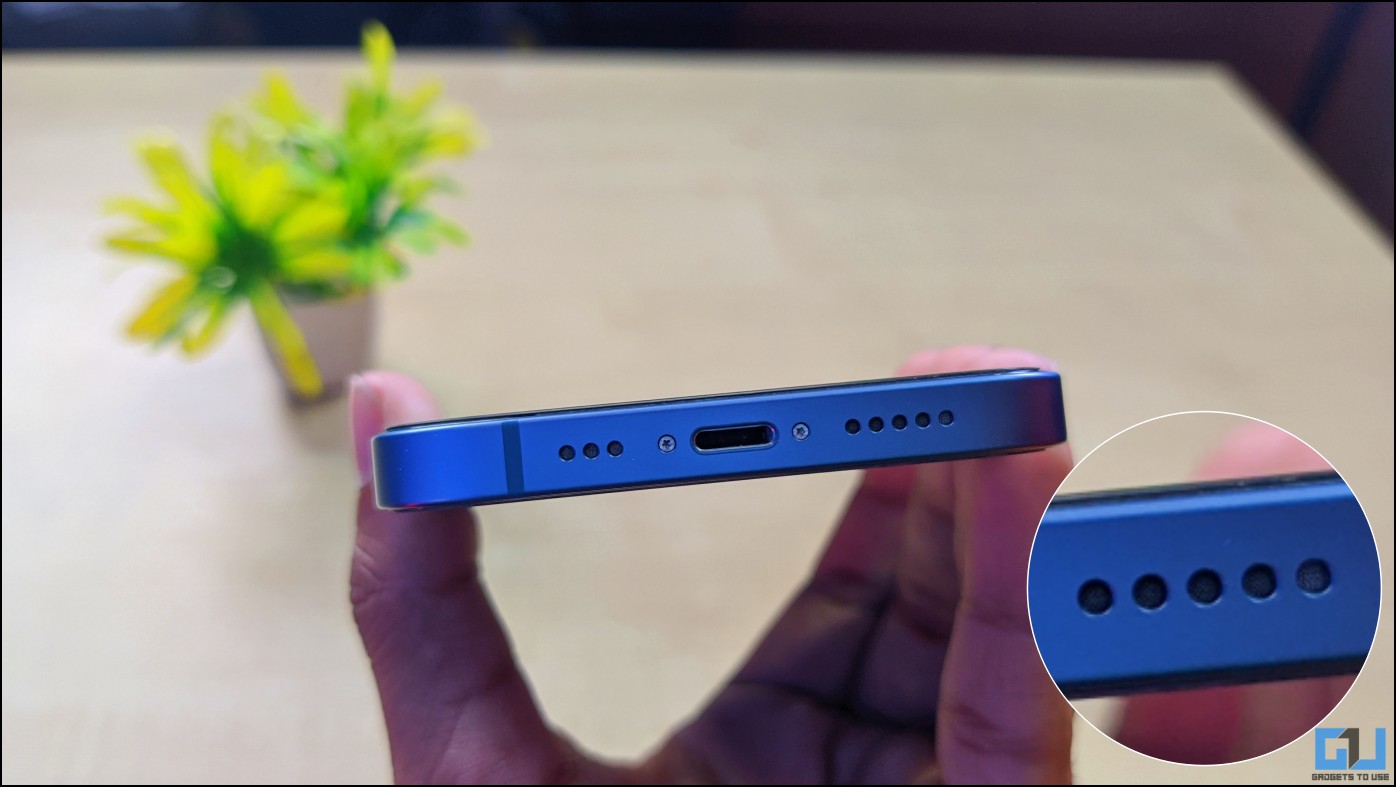 Get Water and Dust Out Of iPhone Speakers
So you've dropped your iPhone in water, and now the speaker won't sound as good as it was? Or all you hear is cracking sounds with a decreasing volume hinting the unit would die? Well, certain frequency sounds can help you get the water out of your iPhone speakers.
If you're wondering how it works, the strong, high-frequency sounds (165Hz) help vibrate the speaker module. And these small vibrations help push the liquid out of the speaker grill, similar to the eject water feature on Apple Watch.
But before we begin, clean your iPhone with a soft cloth. Make sure it's clear of any liquid on the outside. Do not open the SIM tray or use any ports, which also means no charging at all. Once you're clear of the basics, let's move on to the real deal.
Method 1- Using Water Eject Shortcut
The Water Eject shortcut is an easy way to get water out of iPhone speakers. You do not have to install any third-party app and here's how it works:
1. Open the Water Eject Shortcut link in your browser.
2. Tap on Get Shortcut.
3. It will automatically open the Shortcuts app. Tap Add Shortcut.
4. Now, tap the shortcut to run it. Click on Begin Water Ejection.
The shortcut will automatically set your iPhone volume to maximum and start playing audio to get water out from your iPhone speakers, provided they're facing downwards– gravity makes throwing out liquid much easier. You can play it multiple times to ensure no water remains inside.
Allow Untrusted Shortcuts
If you're using iOS 14 or older, you'll have to allow untrusted shortcuts before installing the shortcut. Apple removed the option on iOS 15 and later, and you're no longer required to do it on newer versions.
1. Open Settings on your iPhone.
2. Scroll down and click on Shortcuts.
3. Enable the toggle for Allow Untrusted Shortcuts.
Method 2- Remove Water and Dust Using Sonic App
There are several apps to fix speaker blockage due to dust or water. Sonic is a reliable iOS app that helps clear water and dirt using frequency sounds on your iPhone. Here's how to use it:
1. Download the Sonic app from App Store on your iPhone.
2. Open the app and tap the Water droplet icon.
3. Sonic will now start playing audio to reject water from your iPhone speakers. It will also help clean extra dirt or debris.
4. You can also do it manually- swipe down to set the frequency to around 165-170 and tap Play.
5. Tap Stop once you're done.
Method 3- YouTube Video to Remove Water from iPhone Speakers
As mentioned, you ideally need audio playing at 165Hz to remove water from your iPhone speakers. If you don't want to use any third-party app or shortcut, open the YouTube app or web in your browser and play videos with frequency sounds to remove water.
Or you can directly play the YouTube video embedded above and wait for it to eject any liquid from the speakers. You can repeat it multiple times until the speaker quality improves.
Method 4- Using Online Tone Generator
Alternatively, you can use websites that can play tones at specific frequencies to remove water from your iPhone speakers.
1. Open Safari or any other browser on your iPhone.
2. Visit www.fixmyspeakers.com.
3. Tap the water blower button to start playing sound.
OR
1. Visit pckart.net/online-tone-generator in your browser.
2. Set the frequency to 165Hz.
3. Set the volume to maximum. Tap Play.
Let the audio play for 5-10 minutes until you don't see any water coming out from the speaker.
Method 5- Clean iPhone Speakers to Remove Dust
Over time, speakers fill with dust, dirt, and debris, causing poor sound quality and low volume. And the good thing is that you don't need expensive cleaners or machinery to clean your iPhone speakers, both the earpiece and bottom-firing units. All you need is either of three household items:
Toothbrush: You can clean the speakers and earpiece grill using a soft-bristled toothbrush. Provided the brush is soft and dry, you can tap and stroke to remove excess dust from the grill and ports.
Toothpick: You can also use a toothpick to get rid of the sludge. However, be careful and do not apply much pressure to avoid damaging the speakers.
Tape: Alternatively, you can take painter's tape to stick out the dust. Take a piece, push it into the speaker, and remove dust or debris particles.
Other Tips to Remove Water from iPhone
If it hasn't been long since you dropped your iPhone in the water, here are other suggestions to dry off the liquid.
Rice: Bury the iPhone in a can of uncooked rice for 24 hours to absorb all the moisture in the speaker and ports. Cover important ports with a tissue layer to ensure rice particles don't get stuck inside. Yes, it is important- I once ended up with a rice grain stuck straight in my phone's mic.
Silica Gel: Provided you have it at your disposal, Silica Gel can dry out your iPhone faster than rice. Place your iPhone in a closed box around a few Silica Gel packets and let it do the job.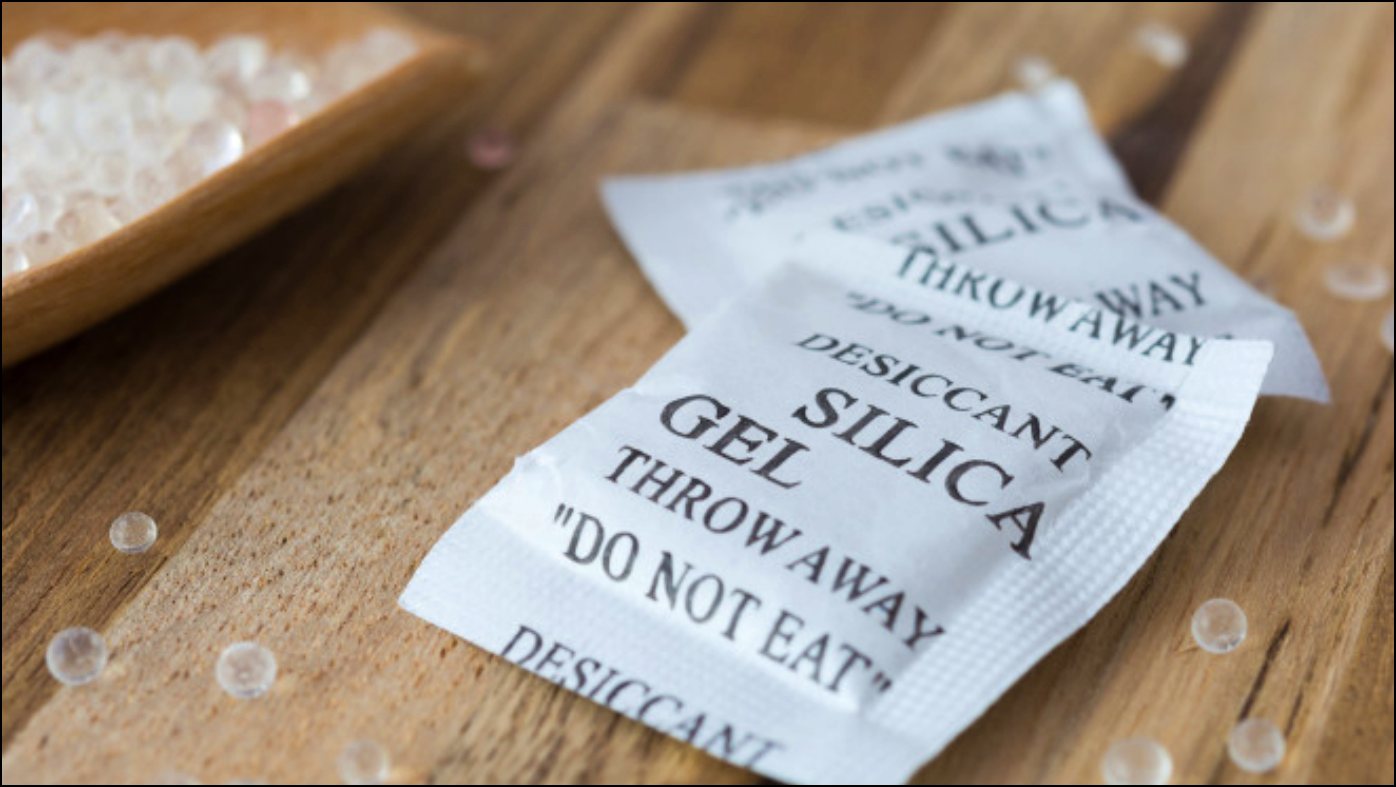 Fan: According to Apple, placing the device in front of a fan blowing cool air may help the drying process. But do not blow too hard into the ports.
Cleaning & Ventilation: If you've got only mild splashes of water that haven't seeped into the iPhone, clean with a lint-free microfibre cloth and leave it in a well-ventilated place. Let the remaining moisture evaporate.
Apple Service Center: If your iPhone speakers sound muffled even after following the above methods and don't revert to normal within a few hours, you might consider visiting an authorized Apple service center for further assistance.
Wrapping Up
These were some handy ways to get water out of your iPhone speakers. We also mentioned the appropriate methods to remove dust and dirt from the speakers to turn your iPhone back to sounding loud and clear. I hope the above guide helps you clean the speaker and earpiece on your device. Feel free to reach out if you have any other doubts or queries.
You can also follow us for instant tech news at Google News or for tips and tricks, smartphones & gadgets reviews, join GadgetsToUse Telegram Group or for the latest review videos subscribe GadgetsToUse Youtube Channel.