Shorts Videos have taken over the long-form video content, on every social media platform. It started with TikTok, and after that YouTube Shorts, and Instagram reels have been giving a push to short-form content on respective platforms. If you are looking to board the shorts videos wagon and create reels on Instagram, today I'll be sharing everything you should know about Instagram Reels and how to make your reels popular.
Also, Read | Top 10 Instagram 2022 Tips, Tricks You Should Know
What is Instagram Reels?
Instagram Reels is an initiative from Facebook (Now Meta), to offer a similar feature like Tiktok, announced back in August 2020. Where you can create short videos, up to 60 seconds, earlier the limit was 15 seconds only, later Instagram increased the limit. Your reels will appear in the home and explore page of other Instagram users.
How to Create Instagram Reels?
There are 5 ways to create and upload an Instagram Reel from your account. You can either shoot a reel right from your phone's camera on the spot or upload an already edited video.
Home Tab – Click the Plus icon at the top right, scroll right to choose a reel
Profile Page – Click the plus icon at the top right, and tap on Reel
Instagram Stories – Swipe right from Home Tab, and swipe right to shoot a reel
Someone Else's Reel – Click the camera icon at the top right to make a reel using the same audio.
Remix Reel – You can also create a reel, by remixing someone's reel.
How to Customise Your Instagram Reels?
Once you are ready to create or upload a reel on Instagram, then you'll find a lot of ways to customize your reel, that way you can make your reels popular easily. These customizations are divided into 2 parts, before shooting video, and after shooting video.
Customization Options
Adjust Video Length – There are 3 video lengths supported for reels, i.e. 15 secs, 30 secs, and 60 secs. You can toggle to set your desired video length.
Add Music – You can add trending music or the music of your choice.
Video Speed – You can adjust the video speed, and slow it down to as slow as 0.3x and fast forward to a maximum of 3x.
Reels Video Layout – You can from 3 video layouts, to add an effect of before after, or show a place at different intervals of time.
Align – This helps you shoot multiple videos from the same angle, and make your reels look more professional
Auto Video Timer – You can adjust the timer to auto stop the recording, to shoot multiple clips fit in the 60 seconds reels duration.
Add Effects/Filters – You can also add various trendy filters or effects to add a magic touch to your reels.
Once you are done with this pre-shoot customization, we move towards the post-shoot customizations which can also help you to make popular reels.
Adjust Volume Mix – You can adjust the volume of the original video Audi, along with the music added to the previous screen.
Add Voiceover – If you would like to add your voice, then you can do it from here. You can apply multiple cool voice effects to the camera roll audio, or your voice-over audio.
Add Effects – Here's another chance to add any trading effects/filters, if you haven't added any before.
Add Stickers – You can add stickers, including captions to your reels.
Draw – If you like to add a touch of little drawing on your reel, then it can be done from here.
Add Text – You can also add text on your reels, long-press the text to make it appear at a specific frame of your reel. Try to keep the text as close to the center of the screen, s the lower portion gets hidden by the layout of the reels.

You can also tap on the text from the bottom, and choose to add a speech profile, which will read out the text you have added to the screen.
How to Publish Reel on Instagram?
Now, that we have shot/uploaded, and done with customizing the reel, it's time to add finishing touches to our reel, so that we can post it on Instagram.
Add Cover Image – Adding a cover to your reel, is an important step, as it is the first impression of the reel, anyone on Instagram will see this first, and make someone click and watch your reel. You can add an already edited cover pic from your phone's gallery, or can choose any frame from your reel.
Add Caption – After the cover image, the next step is to add a caption to your reel, you can type in whatever you feel like. Just make sure it is relevant to the content of your reel, to help the audience understand it easily. Add relevant tags to help Instagram's algorithm understand the content of your reel, and to reach a larger set of audiences.
Crop Profile Image – You can choose to make your reel appear in your feed along with your photos and videos. Just enable the toggle to do so, and you can adjust how the cover picture (which you have added earlier) should appear in your feed. Make sure to set it correctly, as once set you can't edit it once the reel is posted.
Tag People – Here you can tag people you are in your reel, so it is easy to reach out to them and check out their profiles.

You can also post the exact same reel on multiple accounts, tag the people who are in the reel as collaborators. You can check how to use the Instagram Collab feature.

Add Location – You can add location in your reels to make it come under a search for the specific location.
Rename Audio – If you would like to change the name of the audio of your reel, then you can do so here, but it can be changed only once.
Recommend on Facebook – You should keep this toggle on, it will recommend your Instagram reel on Facebook, with your Instagram user ID. You need to have a Facebook account for this.
Advanced Settings (Paid Partnership) – This is for creators and brands. This is to let your audience know that the content shared is made in a partnership and for something in return.
Share – Now, that everything is ready, just press the share button to post your reel.
How Does Instagram's Reels Algorithm Work?
An algorithm is a tough mystery, and it keeps on changing over time. But recently Instagram released some helpful insights, that might help you make your reels reach more people and make your reels actually popular.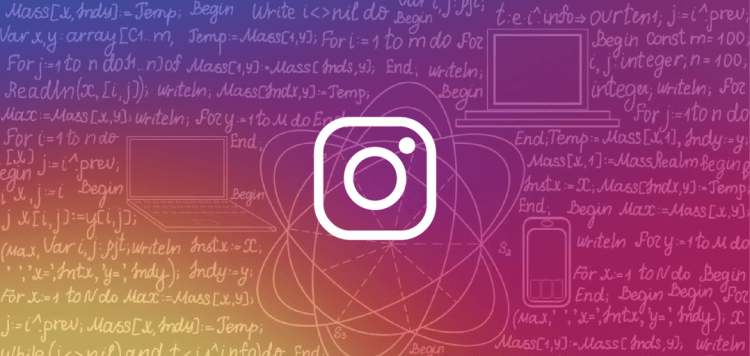 Instagram's algorithm pushes reels that follow these things:
Reels that are entertaining and fun (i.e. delights people, grab their attention, makes them laugh, or has a fun surprise or twist)
Are inspiring (i.e. starts a trend that others can easily participate in)
Use creative tools like text, filter, or camera effects
Uses vertical video
Use music from the Instagram music library and/or original audio you create or find on Reels
Reels that are not copied from other apps, and do not have a watermark of those apps
Are experimental! Try something new, be yourself, and see what works for you.
You should keep the above-mentioned points while shooting, making, and uploading reels video on Instagram, in order to get the algorithm to work in your favor.
How to Check Insights of Your Instagram Reels?
Now, that we know how to upload a reel, which kinds of reels Instagram tends to favor, added out magical touch to your reels. It's time to check how well your reels are performing, and what kind of content your audience prefers to see and interact with. And it'll help in making your reels popular.
You can check the insight of your reels, in two different ways. We have already talked about both ways to check reels insights.
Advanced Tips For Instagram Reels
Improvement is the key to success, and to make your reels popular, you need to keep on improving your content. What's a better way to improve than to check out popular reels and popular creators. There are a few tips to keep track of the reels you've watched, to have a look, and recall what inspiration you want to take from that reel.
Download Reels Video With sound – You can download your favorite reels' videos, to the local storage of your phone. So that it is easily accessible, even without internet connectivity. You can check out our guide to where we've shared 5 ways to download reels with sound.
Check Your Reels Watch History – You can check out the history of reels you've liked and saved. You can always look at them whenever you would like to take some inspiration. You can check out our guide to check your reels history.
Reply to Comments Using Reels Video – You can strengthen the bond with your audience, by replying to their comments with a reels video. This will make them feel special, and you will be saved from replying to similar type of comments again and again. You can check out the guide to reply to comments with reels.
Schedule Reels Video – Consistency is most important to grow on any platform, at times you need to plan for a couple of days to maintain this consistency. There's a way to schedule them, you can check out our guide to schedule reels on Instagram.
Wrapping Up
So this is everything you should know to get started and make your Instagram Reels popular. All these tools and features will help you grow your Instagram reels, reach, and audience. These tools will only help you, the final result depends on how you use these tools. Remember the magic is within you, and only that magic can make you a star, every star has his/her own style and charm, and struggles. You need to find and make your own path, rather than following someone else's path. Stay tuned for more such tips and tricks.
You can also follow us for instant tech news at Google News or for tips and tricks, smartphones & gadgets reviews, join GadgetsToUse Telegram Group or for the latest review videos subscribe GadgetsToUse Youtube Channel.