As content creators, we understand how tough it can be to get more engagement on your tweets and replies. If you've been struggling with this on Twitter, we will aim you in the right direction to gain the best results. Read on as we demonstrate the methods to get more engagement on your Tweets and Replies. Furthermore, you can learn to block spam replies under your tweet on Twitter.
How to View Engagements on your Tweets and Replies?
Before we discuss various methods to get more engagement on your tweets and replies, let's have a quick look at the steps involved to view it. Here's how:
Using Twitter Analytics on PC
Twitter Analytics is a crucial business tool that helps you to gain valuable insight onto tweets you've made in the past. In simple words, this 'free' tool to helps you analyze the performance of your tweets such as how many people have interacted with them, which content worked out for you, your top tweets, and so on. You can utilize this data to know more about your follower's preferences and then use it to your advantage to gain more reach. Here's how you can access the same:
1. Access the Twitter Analytics page on a web browser and sign in to your account.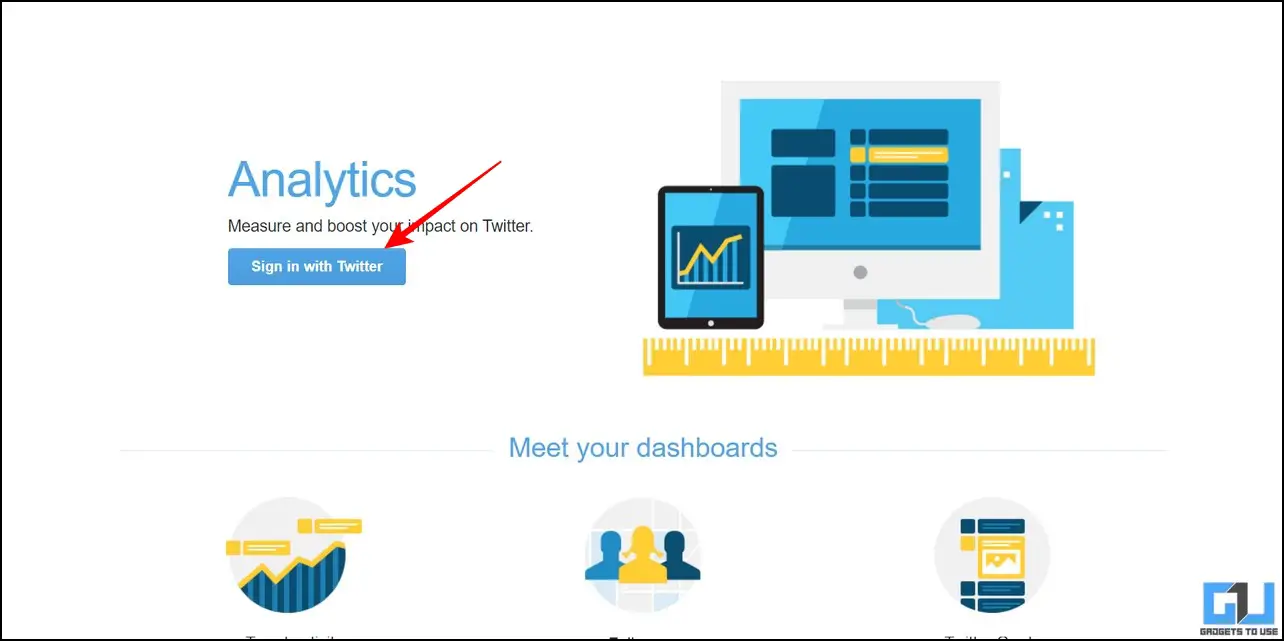 2. On the next page, Twitter will provide you with a 28-day performance report of your past tweets in terms of impressions, profile visits, mentions, and followers.
3. Additionally, you can scroll down the page to view the top tweets and mentions for each month on your Twitter profile.
Using Tweet Activities on the Twitter App
After the recent update, the Twitter app allows you to take a glance over the engagement count without visiting the Twitter Analytics page. This way, you can quickly browse through all of your past tweets to spot the one that gained the highest reach. Here's how it looks:
1. Update the Twitter app (Google Play Store, Apple App Store) on your phone and launch it.
2. Next, head over to your Profile and scroll down to view the past tweets.
3. Tap the small eye icon next to the share button under the tweet denoting the total number of tweet engagements, to view the detailed tweet activity information.
How to Get More Engagement on Twitter?
Now that you've learned to inspect the engagement on your past tweets and replies, let's have a detailed look at several methods to boost it.
Use Proven Techniques to Get More Engagement
Below are the tried and tested methods, recommended by Twitter, and many social media experts, to boost engagement of your tweets and replies.
Add Relevant Hashtags
Adding appropriate hashtags to your reply will ensure that the Twitter algorithm makes it visible to all those people who have are searching for it. Consequently, your tweet or reply shall gain more engagement in the long run.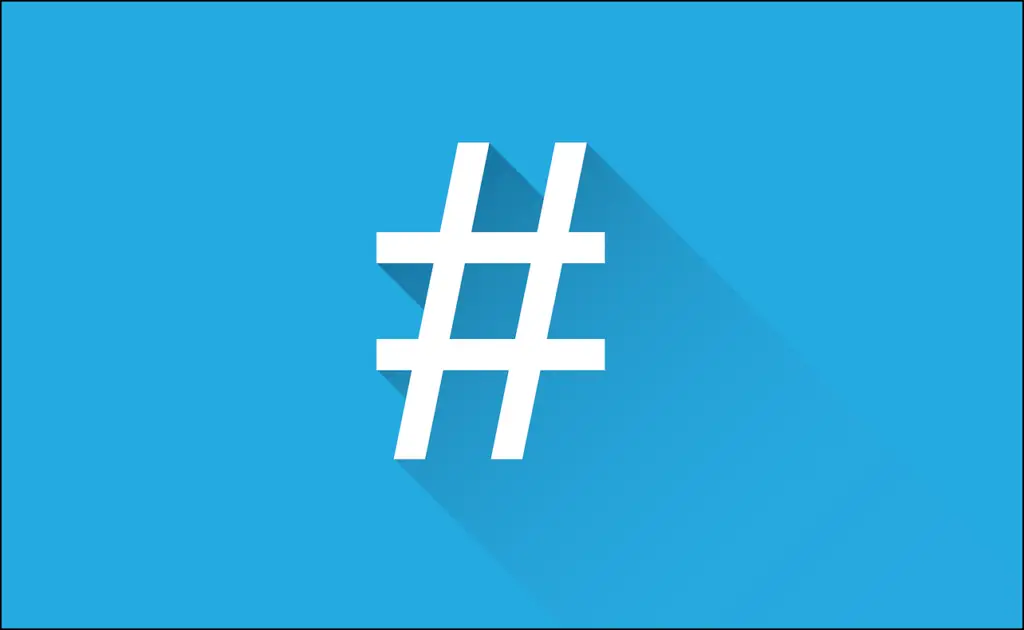 Post relevant replies to a tweet
Twitter actively scans and filters out tweets to make the platform spam-free. If you post irrelevant content and external links as replies to a tweet, the algorithm will mark it as spam and hide it to prevent others from seeing it. So, make sure that you post only relevant replies to gain organic engagement on your tweets.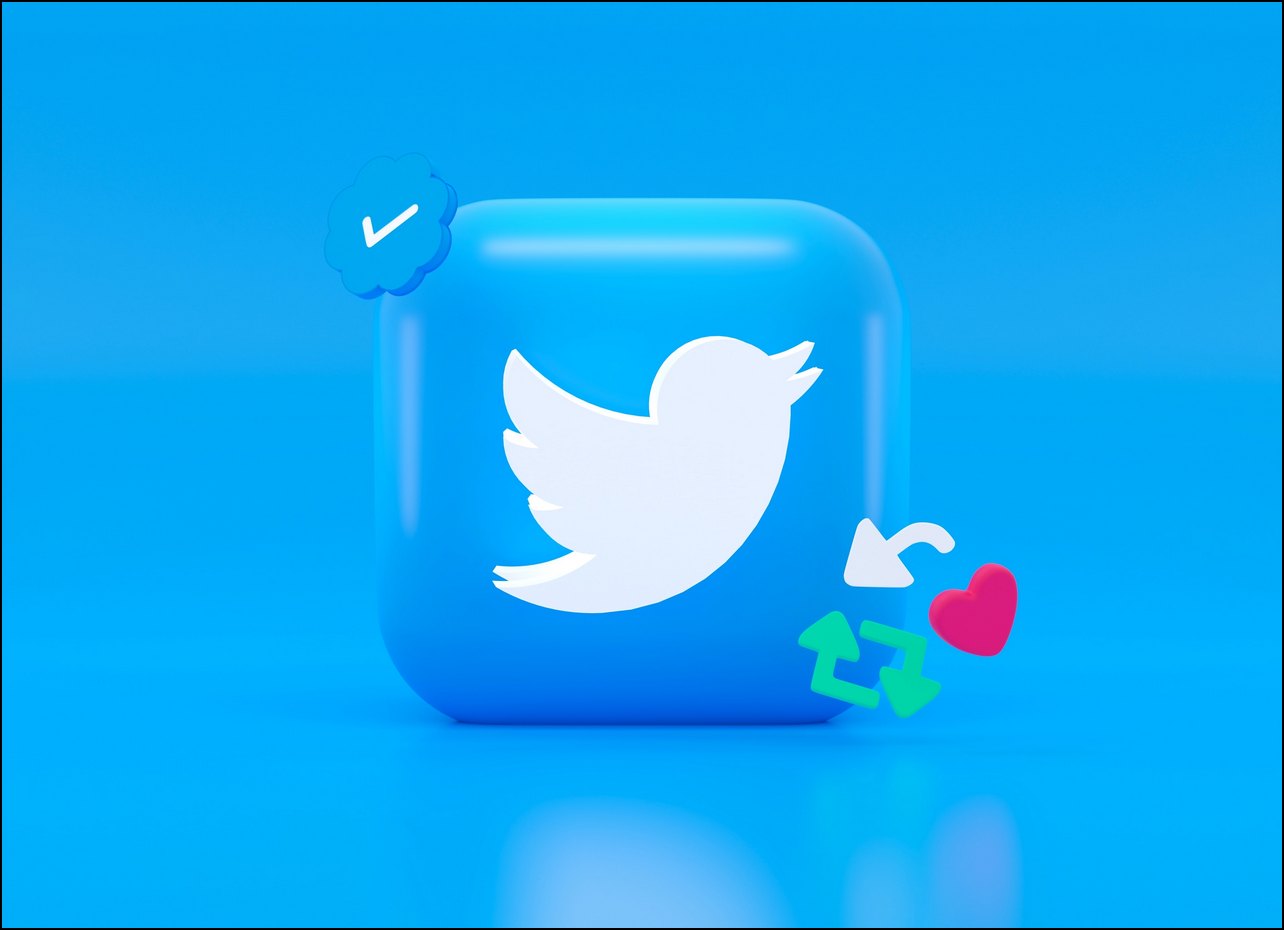 Tweet at the appropriate time
Timing plays a crucial role in gaining valid engagement on your tweet. If you tweet at a time when your followers are least active, it is most likely to get ignored and attract negligible engagement. In order to know the best time to tweet or post a reply, analyze the data from Twitter analytics (explained above).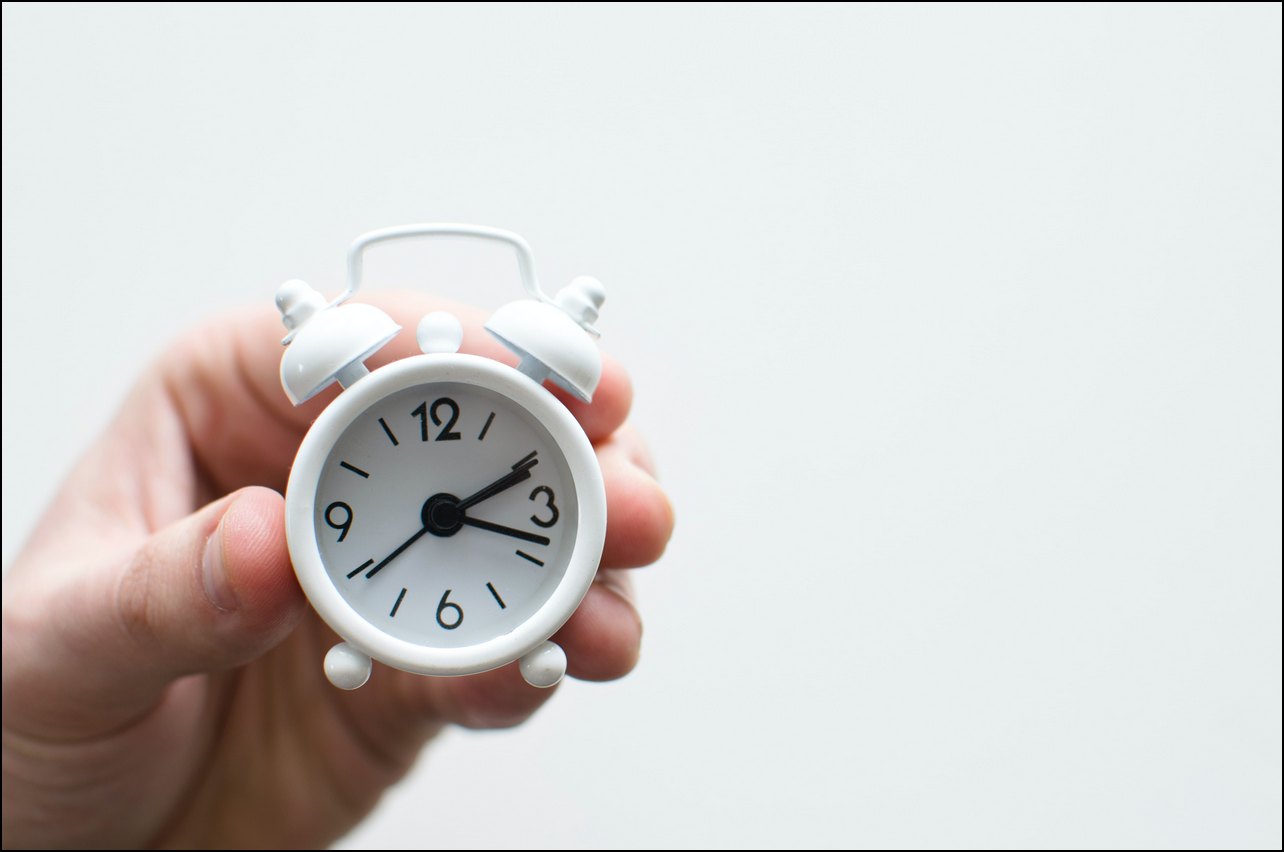 Media Brings Eyes to Your Tweet and Replies
It is a proven technique that adding media to your tweets such as images and videos, makes them more appealing to interact with. In addition, you can create your own GIFs on Twitter to make your tweets more interesting, and boost the overall engagement on your profile.
Include Interactive Polls
People love to share their opinions in real life and Twitter is no different. So, why not use it to your advantage? Using in-app tools, you can add an interactive poll to your tweets or replies to increase your tweet engagement exponentially! Here's how you can add one:
1. Go to the desired tweet and tap the comment button to post a reply.
2. Next, press the Poll button to add a new poll.
3. Add your question in the title bar and add some interactive poll options. You can also set the poll duration to automatically summarize the result after a set time length.
4. Finally, press the Tweet button in the top-right corner to post a poll as a tweet reply.
Make sure you interact with other replies
The old saying 'You Reap what you Sow' is also applicable to Twitter as well. Therefore, to get more engagement on your tweets and replies, you must ensure interacting with other replies as well. This will provide mutual benefit to all the participants increasing the overall engagement of the original tweet.
Ensure tweeting with public visibility
If you tweet in a closed space such as Twitter Circle, you won't receive much engagement as the visibility is limited to a selective audience. However, if you tweet in a wide public space using trending hashtags, you can get more impressions on your tweet.
Mark your Tweets as Sensitive
Did your curiosity make you view the tweet media marked as sensitive on your timeline? If yes, you can leverage your follower's curiosity to increase your tweet engagement by marking your media posts as sensitive. Follow these steps to achieve the same:
1. Go to your Twitter Account settings by navigating to More > Settings and Privacy.
2. Under Privacy and Safety go to the 'Your Tweets' option to configure it.
3. Finally, Enable the check box option to mark your media tweets as Sensitive.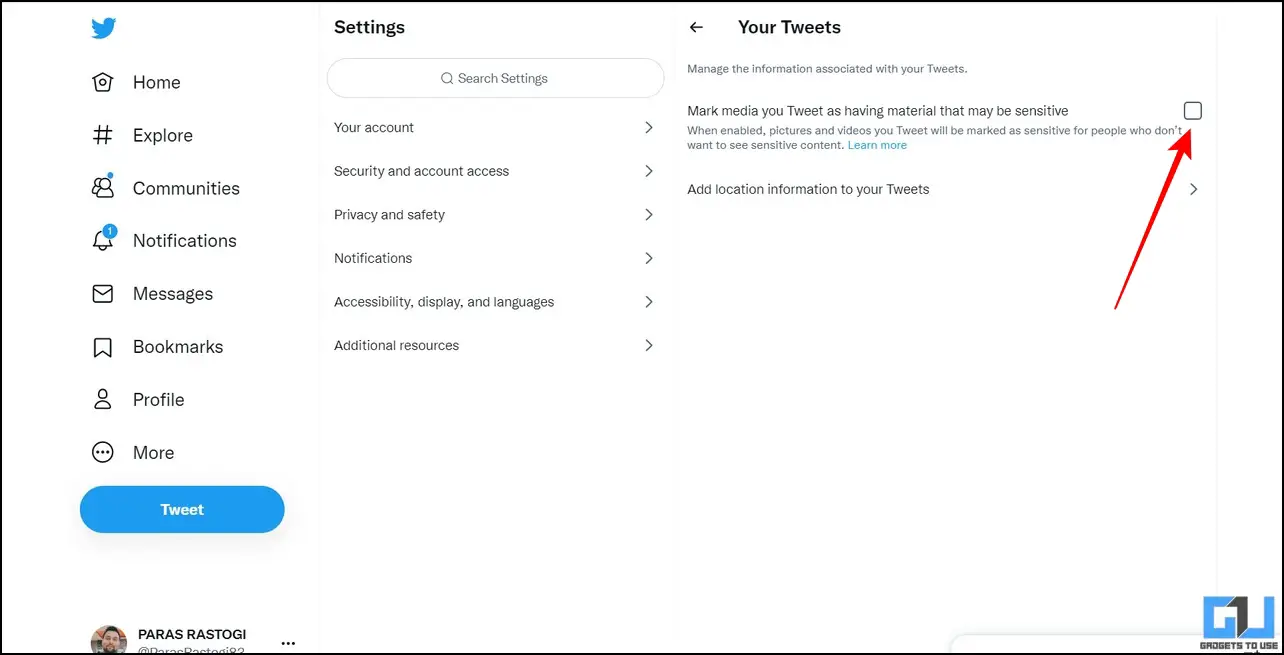 Once activated, Twitter users who have enabled Sensitive content filtering on their timelines shall see a blurred version of your tweeted media arousing their curiosity to view what you've posted.
Check if you've been ShadowBanned
Another reason that can limit engagement on Twitter is an Active Shadowban. A shadowban refers to a situation that leads to a sudden drop in the tweet's engagement. If you've been experiencing the same, we will help you fix it through our comprehensive explainer on how to check and Remove Twitter ShadowBan.
Bonus Tip: Save a Tweet to Reply Later
Oftentimes, we come across an interesting tweet but don't have the time to read it entirely. Well, you can save it, learn the 7 Ways to Save a Tweet on Mobile and PC.
FAQs
Q: How to increase engagement on Twitter in 2022?
A: You can follow our proven techniques listed in this explainer to easily increase engagement on any of your tweets.
Q: Do tweets with Images get more engagement on Twitter?
A: Yes. It is often seen that tweets enclosing a media file such as an image, video, or GIF get more engagement as compared to normal text tweets.
Q: How to Check Engagement on your Twitter Posts?
A: You can either use Twitter Analytics or in-app tools to instantly check the engagement on any of your Twitter posts. Refer to the steps mentioned above to quickly check the same
Wrapping Up: Get More Engagement to Viral your Tweets!
We hope you've successfully learned to increase engagement on your tweets and replies using the above-listed methods. If this explainer has guided you with the same, then hit the like button and share it with your creator friends. Check out other useful tips linked below, and stay tuned for more useful reads.
You might be interested in:
You can also follow us for instant tech news at Google News or for tips and tricks, smartphones & gadgets reviews, join GadgetsToUse Telegram Group, or for the latest review videos subscribe GadgetsToUse Youtube Channel.