The image quality on a phone is directly related to the type of display and color reproduction on the screen. With emerging technologies such as Wide Color Display, your smartphone can provide an exceptionally realistic viewing experience similar to a 4K TV. Having said that, let's find out more about this technology and ways to check whether your phone supports Wide Color Display in this explainer. Furthermore, you can analyze the response rate of your phone's display by checking its touch sampling rate.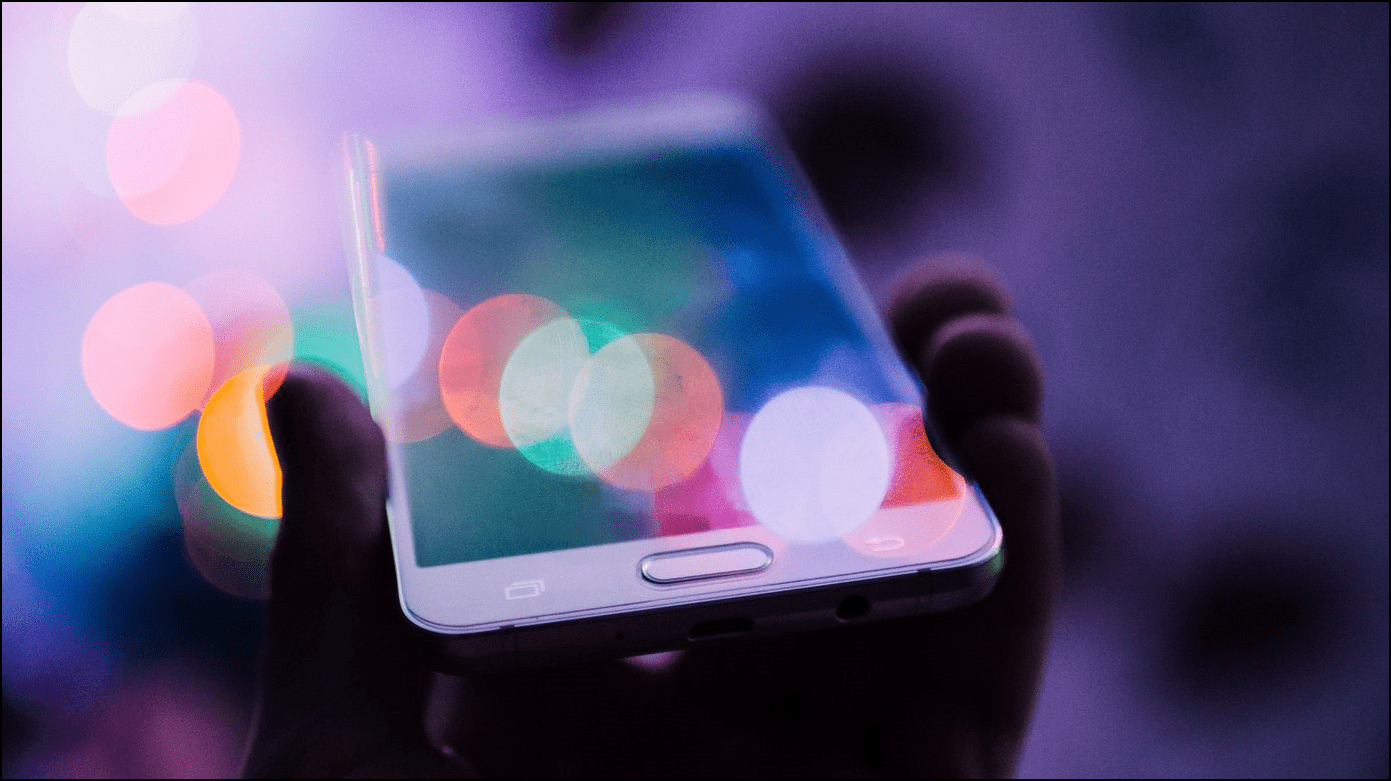 What is a Wide Color Display?
Each image-displaying device, such as a TV, laptop, or phone screen, has its own limitations for color reproduction and produces a small subset of colors visible to the naked eye. With further image advancements, standard definition (SD) quality transformed to high definition (HD) and HDR, enhancing the viewing experience. However, the latest wide-color display technology has proved to be a total game-changer.
Modern devices equipped with this technology offer more realistic and life-like images capable of displaying over a billion colors. In simple words, your TV or phone's screen will produce deeper RGBs and secondary colors, adding a punchy touch to images and videos. This often proves helpful working on 4K, 8K, and HDR projects.
How to Check Wide Color Display Support on a Phone?
To verify whether your phone's screen supports a wide color space, or not, you can use these three easy methods.
Use Display Tester App to Check Wide Color Display Support
In the case of Android phones, you can check the support for wide color display, using the Display Tester app. Follow these easy steps to check the same:
1. Install the Display Tester app on your Android phone and launch it.
2. Next, switch to the Tests tab and tap the Wide Color Gamut Test option to start it.
3. Finally, follow the on-screen instructions to check the wide color support on your smartphone's display.
Check Wide Color Display using a Test Image (Android/iOS)
The quickest way to check if your phone's display supports wide color space or not is to analyze it using a test image. The Apple WebKit team has designed this test image to help you identify the color reproduction quality of your phone's screen. It contains two different shades of red color that can only be differentiated when your phone's screen is capable to produce wide color space.
If you see a circular red colored logo inside this red block image, your phone's display supports a wide color gamut or wide color space.
On the other hand, if you see a plain red block, then your smartphone doesn't support this technology.
Check Wide Color Display Support using Media Streaming Apps (Android/iOS)
Besides third-party apps like Display Tester, you can also use various media streaming apps such as Netflix or Prime Video to check support for Wide Color Display. If your device supports HDR-10 playback, wide color space will already be supported. Here's how you can check the HDR-10 compatibility of your device using Netflix:
1. Go to the App Setting on the Netflix app.
2. Next, scroll down and tap the Playback specification to view your device's playback capabilities.
3. Finally, if you find HDR-10 HEVC compatibility, then your phone's hardware supports the wide color gamut even if your screen doesn't.
Bonus Tip: 8-Bit vs. 10-Bit Displays? Does it Matter?
Lately, popular smartphone brands have been using the '10-bit display' as their product's Unique selling proposition (USP). If you're confused, you can check our guide detailed guide to learn the difference between 8-bit and new 10-bit panels, to understand it completely.
FAQs
Q: How to test wide color gamut (color space) support on iPhone?
A: All iPhone models from 7 and above support the wider-color gamut natively. You can test it by either analyzing a wide-color gamut image or through media streaming apps such as Netflix to check for wide-color display support.
Q: Is there any difference between HDR and Wide Color Gamut?
A: The high dynamic range (HDR) provides a vast range of blacks and whites to your image, while the Wide Color Gamut makes the image look more realistic by deepening primary and secondary color schemes.
Wrapping Up
So that's everything on the Wide Color Displays and how to check its presence on your smartphone. If this guide has answered your unaddressed screen quality concerns, then hit the like button and share it with your friends. Check out other useful tips linked below, and stay tuned to GadgetsToUse for more informative reads.
You might be interested in the following:
You can also follow us for instant tech news at Google News or for tips and tricks, smartphones & gadgets reviews, join GadgetsToUse Telegram Group, or for the latest review videos subscribe GadgetsToUse Youtube Channel.