YouTube Shorts are booming lately, with millions of creators moving to shorts, at times it can become overwhelming. If you often come across YouTube Shorts you are not even interested in and wish to block them, then this read is for you. Today we'll discuss how you can block YouTube Shorts from a specific channel. Meanwhile, you can also learn to Fast Forward, and Rewind YouTube Shorts.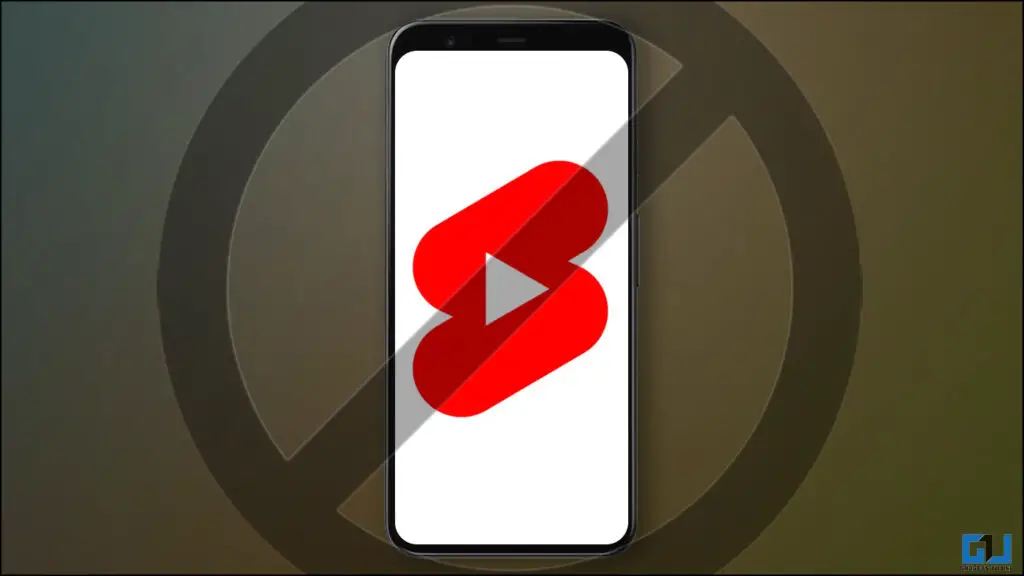 How to Stop Seeing Shorts From Specific A YouTube Channel
In this read, we have shared four ways you can get rid of, or stop seeing random YouTube shorts you are not interested in. Where you can even block channels if you don't want to see any short videos from their channel.
Use the Do Not Recommend Tool
The 'Do Not Recommend this channel' button on YouTube Shorts will inform the YouTube algorithm about your preferences. This will help you clean up your feed, and you will not see Shorts content from that channel. Here is how you can use it.
1. While viewing YouTube Shorts, click on the three-dotted icon present in the top right corner.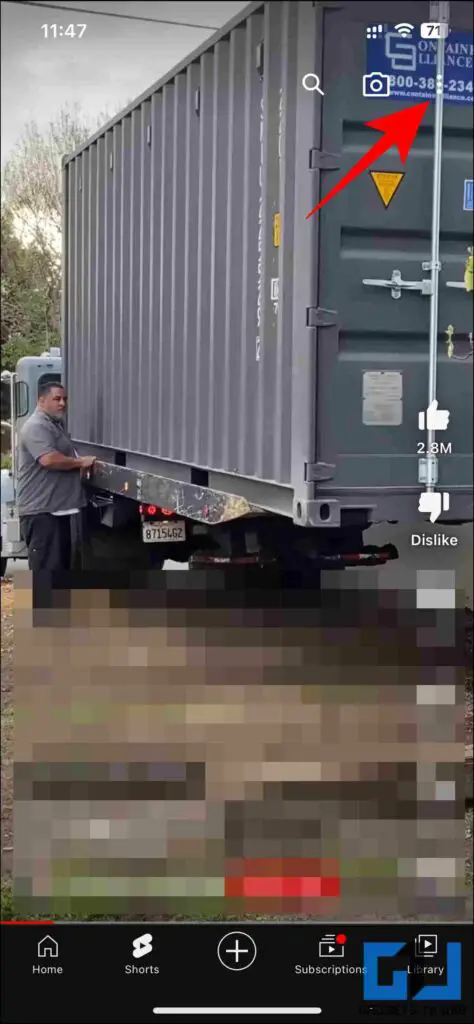 2. Next, tap on the Do Not Recommend This Channel button.
This will send a signal to YouTube, that you don't want to see content from said channel again. Resulting in, Shorts from that creator being recommended less for your account.
Using Not Interested
Another tool you can use to stop seeing a specific type of Short video, is the 'Not Interested button' which trains the YouTube algorithm to not show shorts from that specific genre or creator. Here is how you can use it:
1. On your YouTube Home tab, find the horizontal list of Shorts recommendations that come in between.
2. Once you notice any Short you don't want to see, simply tap on the three-dots icon on top of it.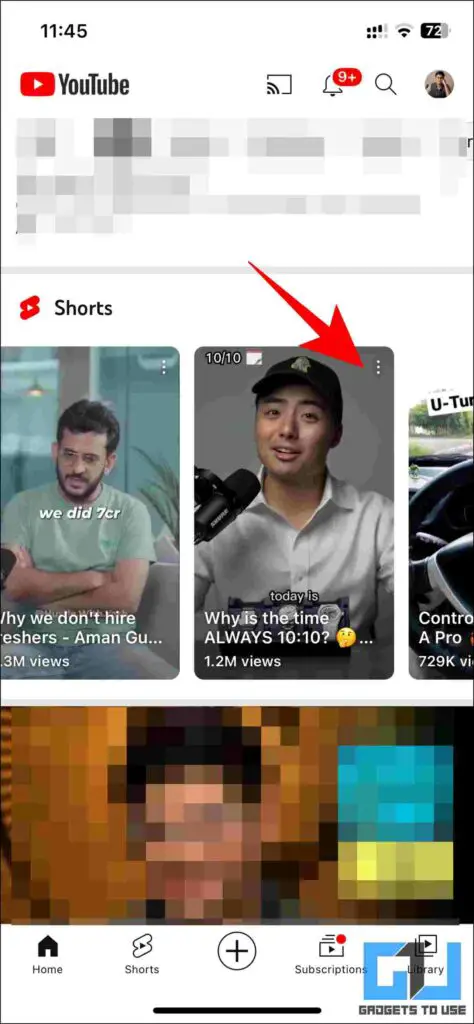 4. Next, tap the 'Not Interested' button from the pop-up menu.
This will help the YouTube Algorithm to understand your taste, and YouTube will show you less of such content.
Block The Channel
The above two methods are convenient ways to train the Algorithm, but it takes a good of time for the Algorithm to understand and update the recommendations based on your input. For immediate effect, blocking the said channel will prevent it from being recommended to you or showing up on your feed. Here's how you can block a YouTube channel.
1. Go to the channel you wish to block.
2. Tap on the three-dot icon present in the top right corner of the screen.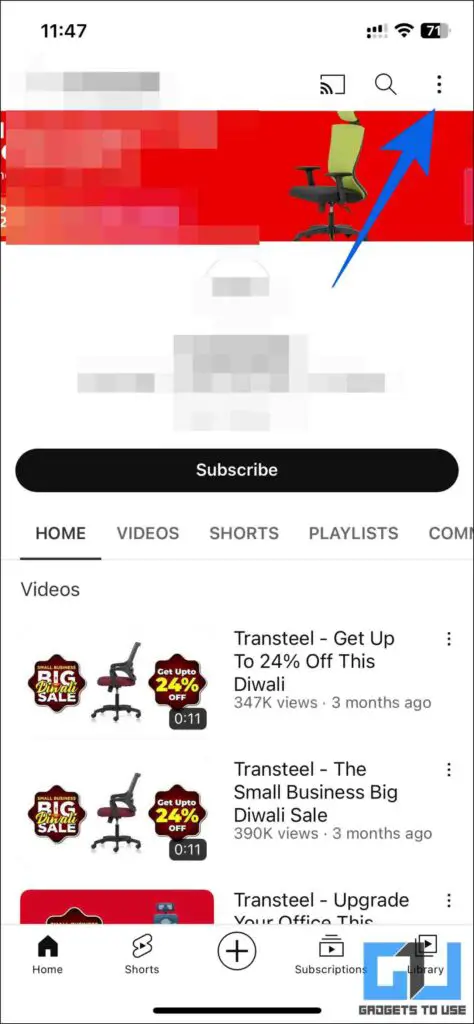 3. From the pop-up menu, tap the Block User option.
This will block the channel immediately, and you will not see any content from the said channel recommended on your account ever.
Bonus: Disable YouTube Shorts
Lastly, if you are tired of seeing random YouTube Shorts on your recommendation list, simply want to get rid of YouTube Shorts altogether. Here are our detailed guides on disabling YouTube Shorts on mobile, and disabling YouTube Shorts on TV.
FAQs
Q: How do I block Shorts channels on YouTube?
A: In order to block a Shorts Channel, you need to visit the channel and then block if from the more menu. Follow the method mentioned above to learn the complete process in detail.
Q: How to Stop Random YouTube Shorts to appear on my Feed?
A: You can either use the 'Not interested' tool or use the 'Do not recommend' tool to let YouTube about your preference. Check out the steps mentioned above to learn how to use them.
Q: Can I hide YouTube shorts from Channel?
A: Yes, you can either use the 'Not interested' tool or use the 'Do not recommend' to hide YouTube Shorts from a Channel.
Wrapping Up: Block YouTube Shorts From Specific Channel
In this read, we discussed different ways to block Shorts from specific YouTube channels or Specific Genres. We hope the article helped you get rid of the same. If you found this guide helpful, share it with your friends, and check out more tech tips and tricks linked below. Stay tuned to GadgetsToUse for more such reads.
Also, Read the following:
You can also follow us for instant tech news at Google News or for tips and tricks, smartphones & gadgets reviews, join GadgetsToUse Telegram Group or for the latest review videos subscribe GadgetsToUse YouTube Channel.