Whether it's solving mysteries with ChatGPT or creating digital images with Dall-E, Artificial Intelligence is rapidly making its way into our everyday lives, and Spotify just connected it to amplify our music listening experience. The Swedish firm Spotify has recently introduced its AI DJ feature that offers a personal music assistant to satisfy your music taste buds. That said, this explainer will walk you through how Spotify AI DJ works, what it offers, and how to set it up on your smartphone. Additionally, you can learn to create a custom YouTube Music Radio Station.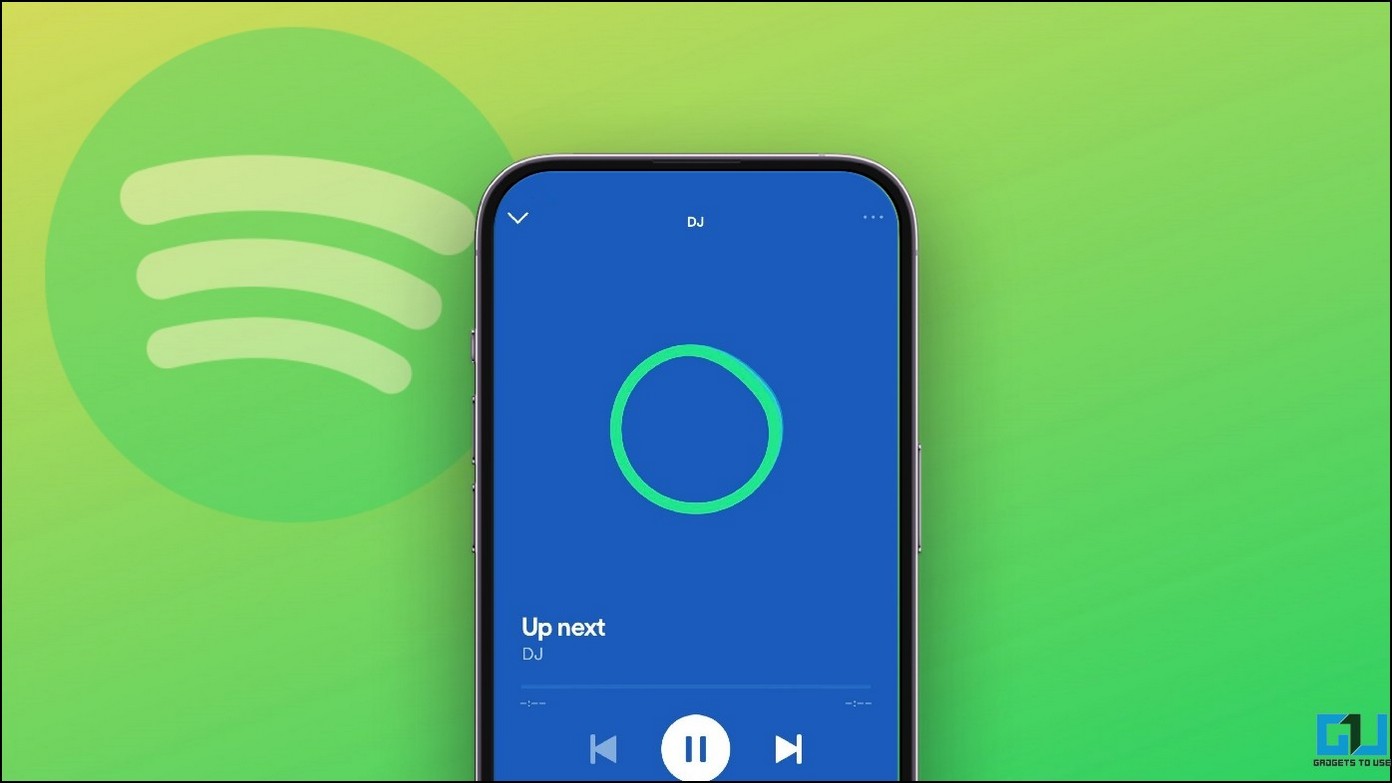 What is Spotify AI DJ?
In an attempt to stand out from other music streaming platforms, Spotify has revamped its interface to vertical scrolling like other popular social apps with a new AI DJ feature. You can think of it as your personalized AI-powered music assistant that analysis your interactions to connect you with your next favorite song.
What makes this feature unique is that when you interact with this AI DJ, it uses its super-realistic human voice to read out song details before playing it. With time, this dynamic AI voice will provide you with a curated DJ experience that will mix in the latest songs along with resurfacing old favorites that you may not have heard in years, making it a true DJ in your pocket.
We see how much you love DJ, now learn about how we built it. #SpotifyStreamOn https://t.co/PNk9MpVQmh

— Spotify News (@SpotifyNews) March 8, 2023
Key Features of Spotify AI DJ
The main highlights of Spotify's AI DJ feature are as follows:
Provides a personalized, curated music experience mixing your favorites with new ones.
It uses Generative AI and Dynamic Voice to provide details of each song before playing it for you.
The more you interact with the AI DJ, the better its recommendations gets.
Available on both Android and iOS Spotify apps.
Pre-Requisites
To experience Spotify's new AI DJ feature, you must adhere to the following requirements:
A Spotify Premium subscription plan.
Latest Spotify App.
You must be situated in US or Canada to experience this beta feature on the app (as of now).
Steps to Set up Spotify AI DJ on Your Smartphone
Setting up Spotify DJ in the app is a pretty straightforward process. Here's what you need to do:
1. Open the Spotify mobile app on your smartphone (Android, iOS) and navigate to the Home section.
2. Next, locate the DJ Card and tap the Play button to start playing your DJ.
3. Once the DJ starts, you will hear its dynamic voice with a green voice visualization over a blue background, where it will introduce and shuffle new songs based on your recent listenings and interactions.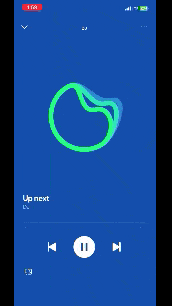 4. If you don't like the DJ's recommendation, you can press the DJ button below the current song to switch to a different genre, artist, or mood.
FAQs
Q: Why can't I access the AI DJ Feature on the Spotify app?
A: Currently, Spotify's AI DJ feature is only available to Spotify premium users located in US and Canada. If you reside outside these regions, you have to wait for a little while to experience it.
Q: Is purchasing Spotify premium mandatory to access the AI DJ?
A: Yes, you need to be a premium Spotify user to experience its new AI DJ feature.
Q: When will Spotify AI DJ feature roll out in India?
A: While Spotify hasn't disclosed an exact date for this feature roll-out in India, it might be hitting your devices very soon.
Wrapping Up: Get That DJ Rolling!
We hope you've learned to experience the Spotify's AI DJ feature through this explainer. If you find it interesting, spread the word with your friends, and check the below links for more useful reads.
You might be interested in the following:
You can also follow us for instant tech news at Google News or for tips and tricks, smartphones & gadgets reviews, join GadgetsToUse Telegram Group, or for the latest review videos subscribe GadgetsToUse Youtube Channel.