Amongst Twitter and other social media giants that charge a handful to give a verification badge, LinkedIn has recently introduced its profile verification feature for free. This is a game changer in the professional space where you can stand out from the crowd in your network. Today, we will learn easy steps to get your Linkedin profile verification badge for free in this explainer. Additionally, you can learn to view any LinkedIn profile secretly.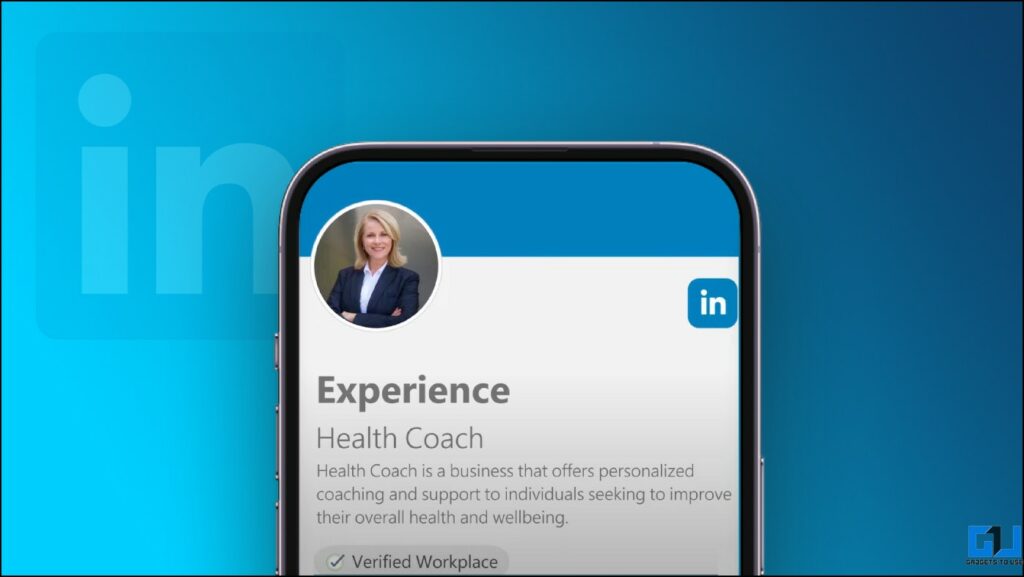 What is a LinkedIn Profile Verification Badge?
A LinkedIn profile verification badge indicates that the account and all its details, such as basic information, skills, work details, and experiences, are authentic and verified. This helps to build trust in the network and stand out from the crowd in the professional world, maintaining their unique identity. Since this badge is only assigned to a verified profile after rigorous inspection, it rules out the possibility of a fake account and boosts credibility.
Why Should You Get Verified on LinkedIn?
Besides authenticity, having a verified LinkedIn profile helps you with the following benefits:
If you're a job seeker, it will help you gain an edge over the competition as your work experience, skills, and other professional details are genuine and verified.
It helps recruiters to speed up the background check, as LinkedIn has already verified your profile.
It removes the possibility of your profile being identified as a fake/bot account.
Types of LinkedIn Profile Verifications
After its acquisition by Microsoft, LinkedIn has recently introduced three free methods for users to verify their identity and employment.
Work Email Verification
Using this method, you can use your work email address to verify your LinkedIn profile, provided your company/organization must be listed in the supported firms. As of now, it is available for select companies and will be available globally soon.
ID Verification
In this method, a person can use his/her government identity verified by one of the Linked partners to set up a verified profile on the platform. As of now, this identity verification is performed by a third-party service called CLEAR in the U.S., which validates the profile with a U.S. phone number and a government-issued identity.
Workplace Verification
Besides ID verification with CLEAR, you can also get verified using a free digital workspace account through Microsoft's Entra-verified platform. Work organizations can create a Verified ID using Microsoft Entra and issue it to its users for quick verification on LinkedIn. It is under a pilot test currently, and will be rolled out globally soon.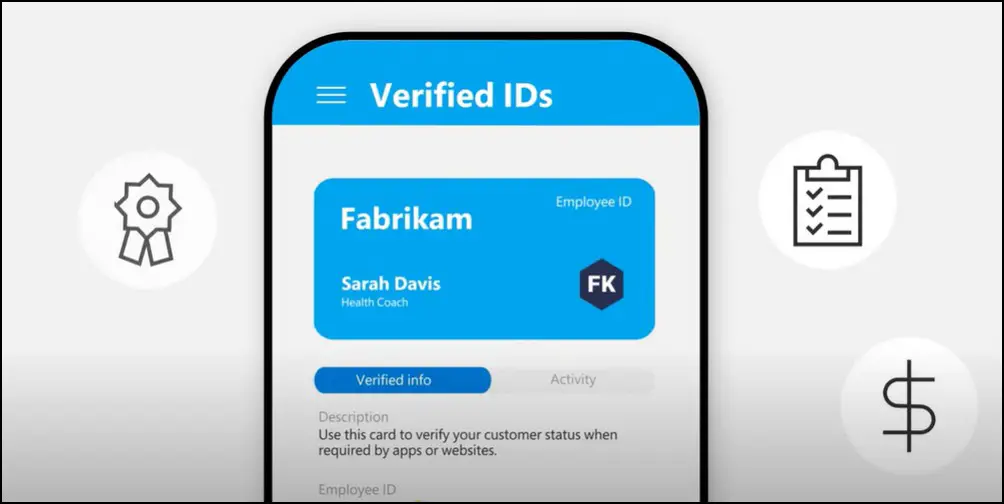 Things to Note About LinkedIn Profile Verification
Before we start with the steps to get your LinkedIn profile verification badge, here are a few things you must keep in mind:
LinkedIn can't restore your profile verification again if you decide to delete it
The work email for profile verification must be [email protected] instead of Gmail
Once verified, a verification status will become visible to visitors under the 'About this Profile' section
Steps to Get LinkedIn Profile Verification Badge
Follow these easy steps to get your LinkedIn profile verification badge on the platform.
On Mobile
1. Open the LinkedIn app (Android/iOS) and tap your profile icon in the top-left corner.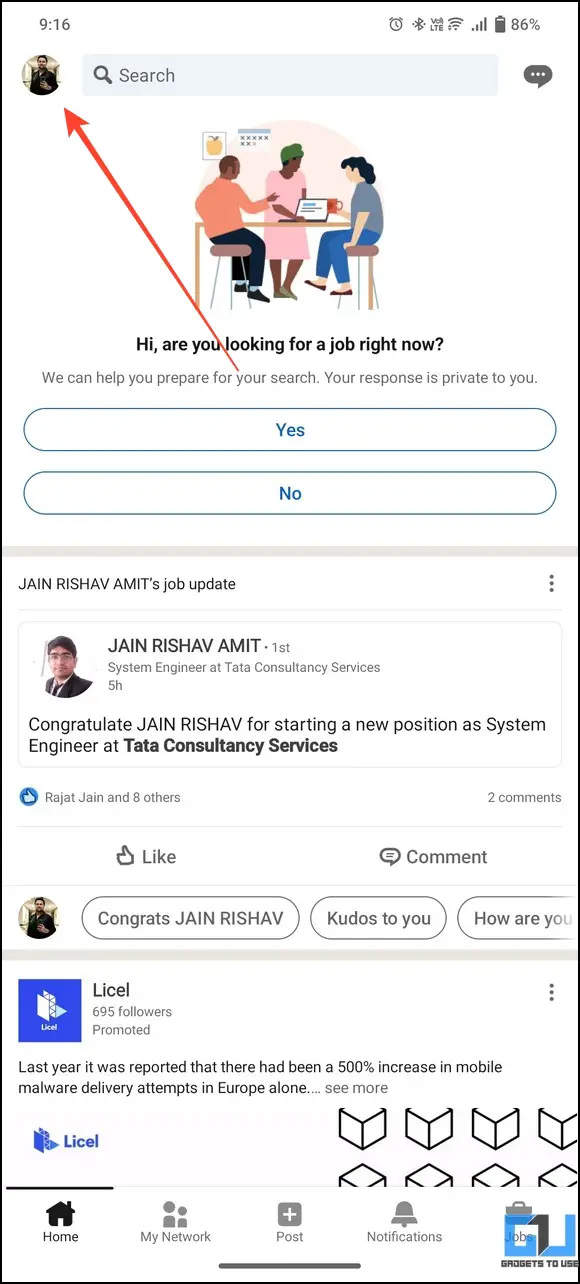 2. Next, press Settings and tap on Account Preferences.
3. Finally, tap on Verifications. If you have a valid work email address associated with your LinkedIn account, you will see the option to request verification on the next page.
4. After some time, you will receive a 4-digit code on your work email to verify your profile on LinkedIn.
On Desktop
1. Access the LinkedIn web in a new tab on your browser and click the Me tab to access the "View Profile" button.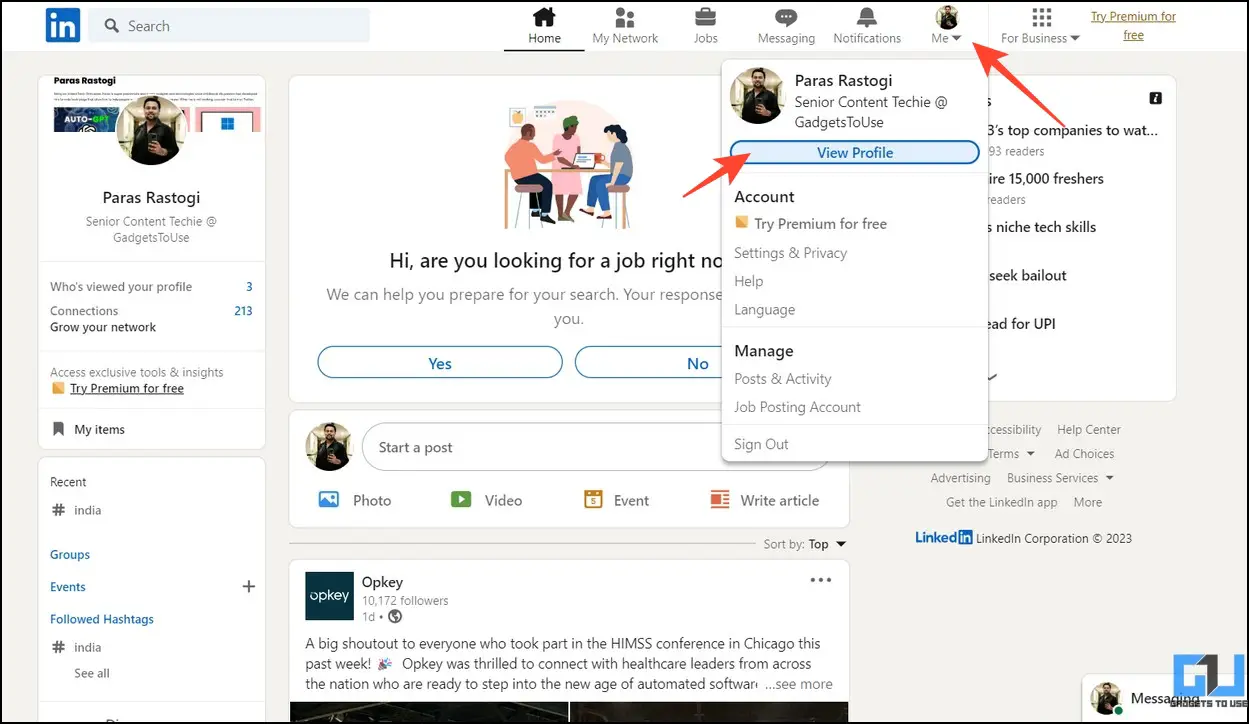 2. Next, click More and then go to the About this Profile option.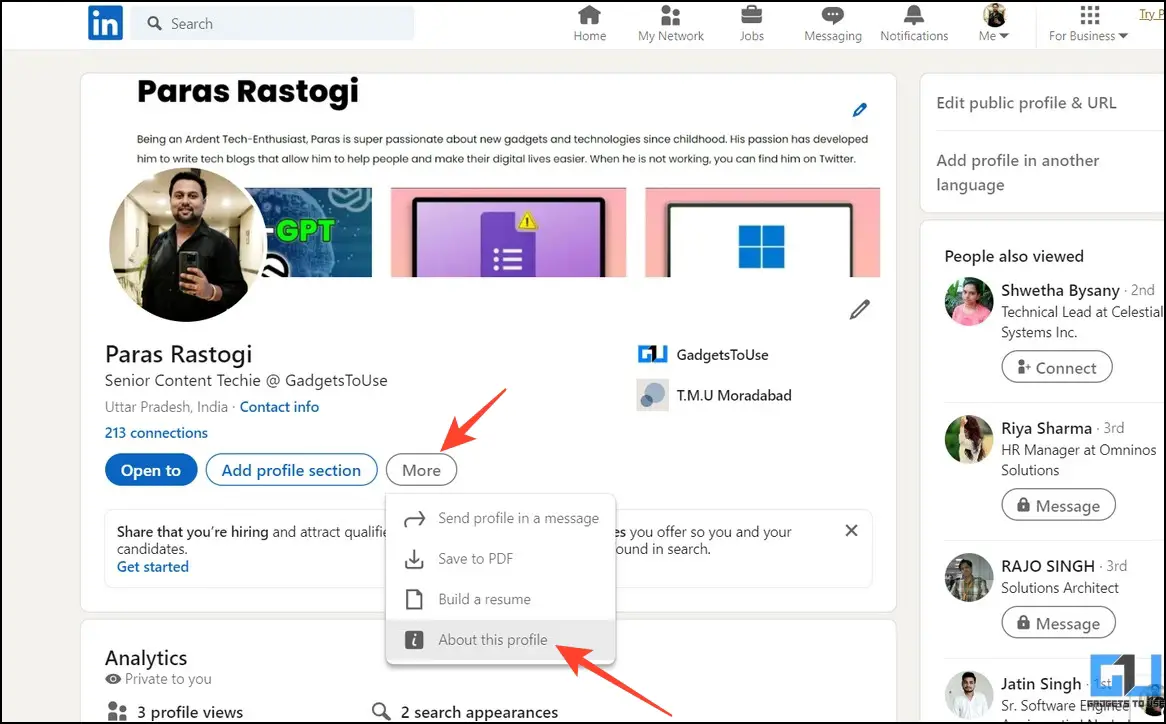 3. If your profile has a valid work email address, you will see the option to request verification.
4. Click Verify and enter your work email address, and then click the Send Code button. Grab the verification code from your work email and paste it on LinkedIn to get verified.
FAQs
Q. How Do I Get Verified on LinkedIn?
You can get yourself verified using any of the three criteria you fit in, like Work Email Verification, ID verification, or Workplace Verification. Follow the easy steps in this explainer to verify your profile on LinkedIn.
Q. How Do I Get a Blue Verification Badge On LinkedIn?
Once you place a verification request using your work email, government identity, or workplace, you will receive a blue verification badge after a successful inspection. Follow the steps in this explainer to get yourself verified on LinkedIn.
Q. How Do You Get a Golden Verified Badge On LinkedIn?
The golden verification badge on LinkedIn is only available for premium users. Consequently, you must buy its subscription to get it on your profile.
Q. Which Platform Is Easiest to Get Verified On?
Getting verified on LinkedIn is relatively simple and cost-efficient when compared to other social media platforms that charge heavily for various verification subscriptions.
Wrapping Up
We hope this guide has given you all the details to get the LinkedIn verified badge on your profile for free. If you find it informative, spread the word with your friends, and subscribe to GadgetsToUse for more interesting explainers. Meanwhile, make sure to check the below links for more productive reads.
You might be interested in:
You can also follow us for instant tech news at Google News or for tips and tricks, smartphones & gadgets reviews, join GadgetsToUse Telegram Group, or for the latest review videos subscribe GadgetsToUse Youtube Channel.