Various AI tools on the internet let you do great things. Most of these popular tools generate content using text prompts. Some of these tools are free, while few require a premium or a subscription. Today, we have a curated list of free AI tools that let you create an animated GIF using textual prompts. Meanwhile, you can also learn to improve and enhance GIF Quality for Free.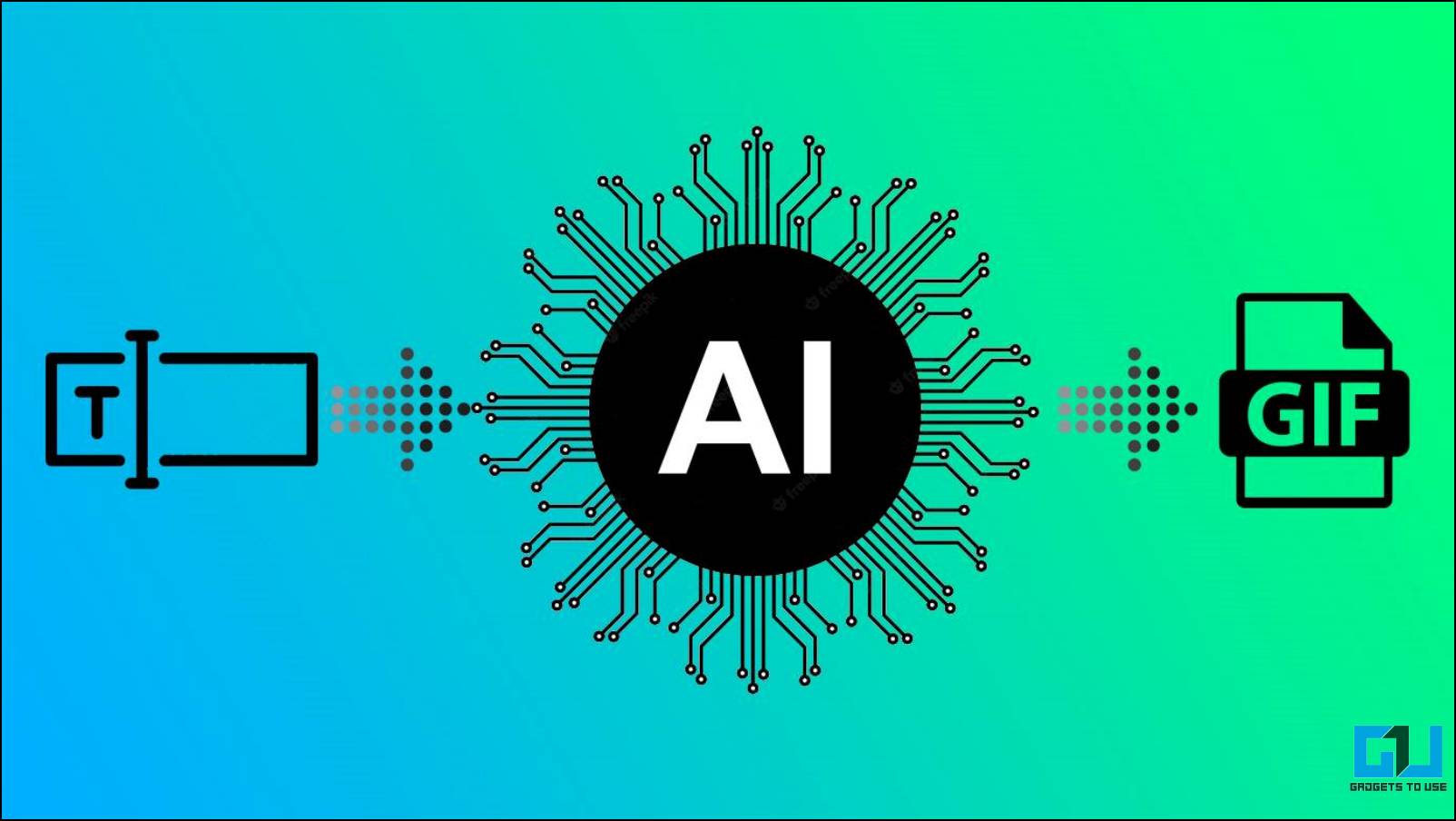 How to Create a GIF Using AI for Free?
The AI tools listed below let you create different GIF animations using AI. It includes some basic tools that are easy to use. Let's discuss them in detail.
Method 1 – Picsart
Picsart is a well-known web-based graphic designing service that lets you create all sorts of graphics. Its new GIF generator tool uses AI to generate a GIF using text prompts. This can be used to create any GIF you want by just giving it your prompt and using it directly in the project you are working on.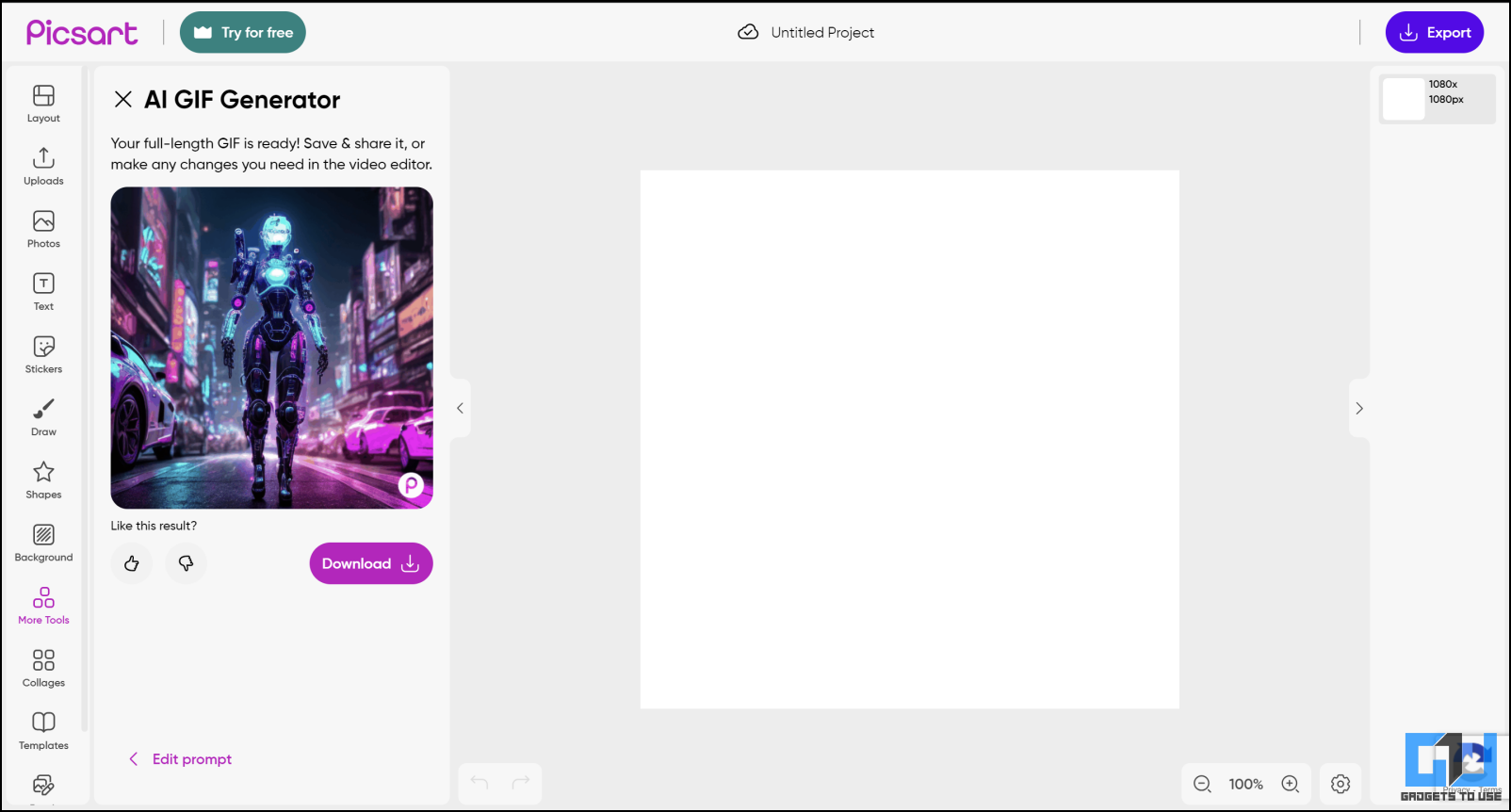 You can choose from the preset style to set your GIF design. Apart from the styles, you can choose a color, quality, and mood to customize your GIF. You can also choose your favorite artist to use their art style in your prompt. It is free to use and does not require any credits or anything.
My Experience
It is easy to find the AI GIF Generator on the Picsart website under the AI tools menu. There, you only have to give the prompt you want, and the video will be generated in a few minutes. You can even change the default style and use it in your Picsart project or download it on your device. There is a small Picsart watermark on the GIF, but that is not a big issue, as it can be removed using a video watermark removal tool.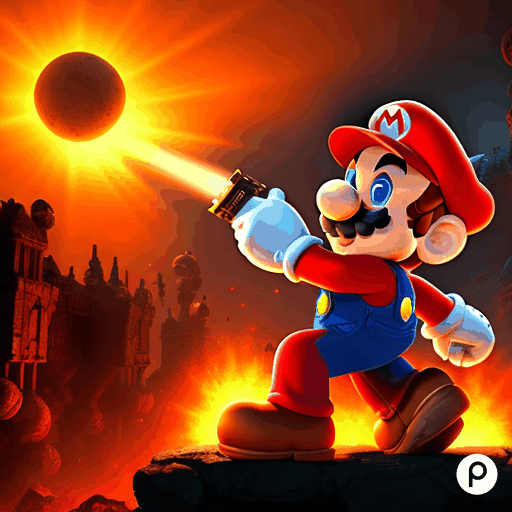 Method 2 – Pika Labs
Pika Labs recently released the Beta program to test the animation generator. This is a Discord-based AI tool where you need to join the Pika Labs Discord server and generate your desired animations.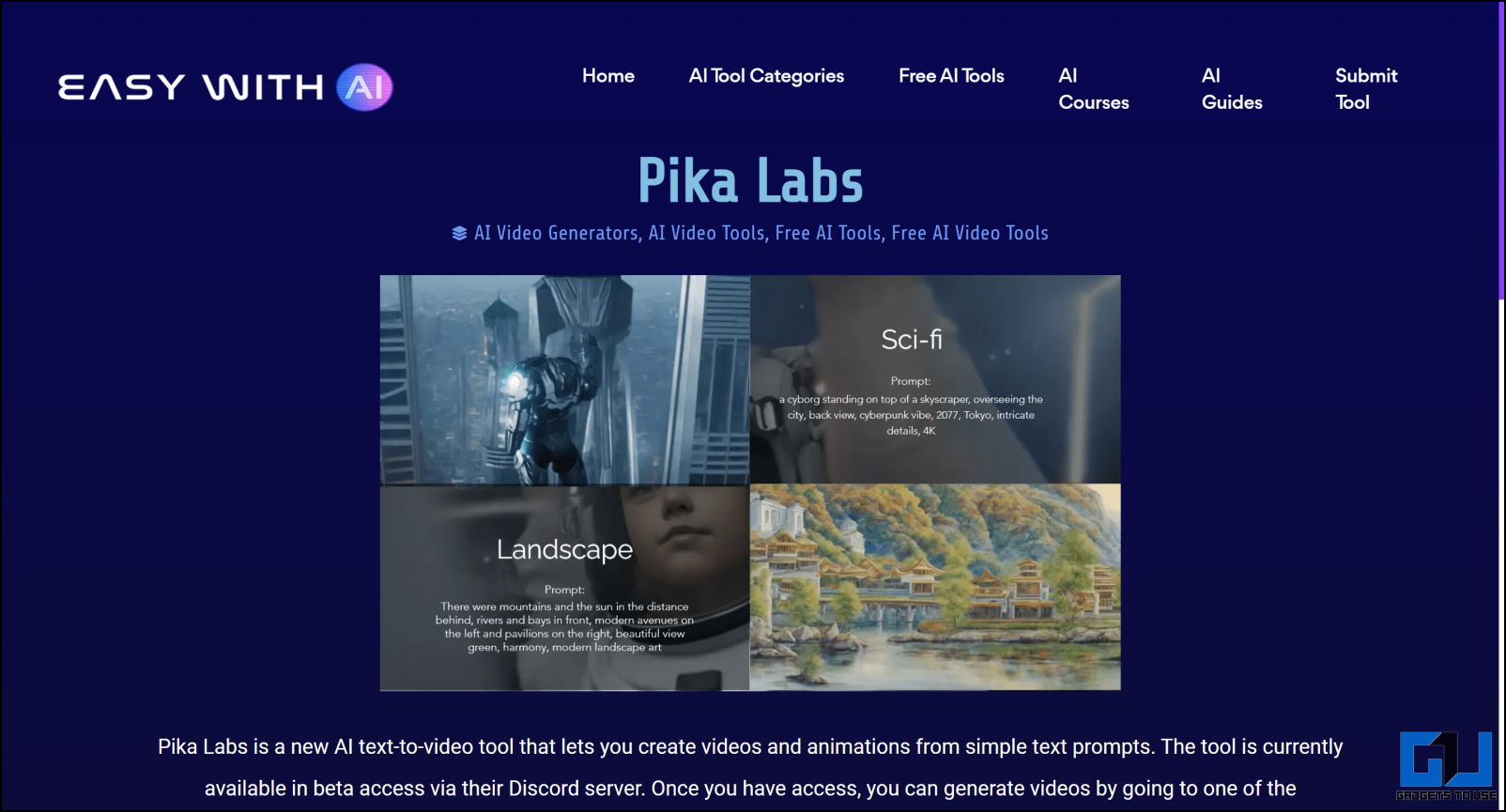 Pika Labs Discord Server has plenty of testing servers to choose from and send your prompts. The beta works great; you can generate the animation from any device. You can try the beta version for free only if you get lucky and Pika Labs invites you.
My Experience
I am not a big fan of Discord-based generative AI tools because I don't want to know anyone about what I am generating using that service. Also, finding your previous art on that never-ending chat page is tiring. One thing that I like is that you can use this service, even on your smartphone, using the Discord app. Overall, the AI is powerful, and as long as the prompt is clear, the animation comes out amazing, like this fight between Elon Musk and Mark Zuckerberg.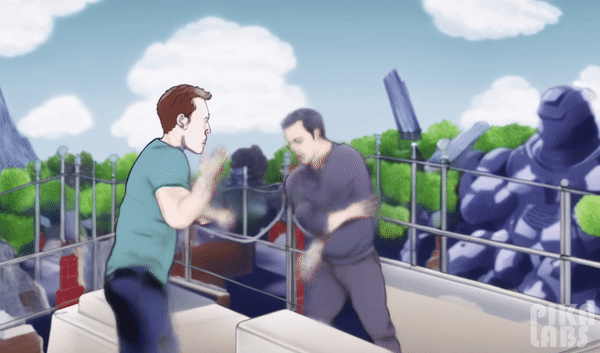 Method 3 – Gooey.ai
This new generative AI creates animation with a unique style. It creates multiple frames related to the prompts provided to the AI. You can customize a bunch of options to make sure that you get the perfect GIF that you desire. The duration of the animation and frame rate can also be adjusted and you can download the final animation or GIF.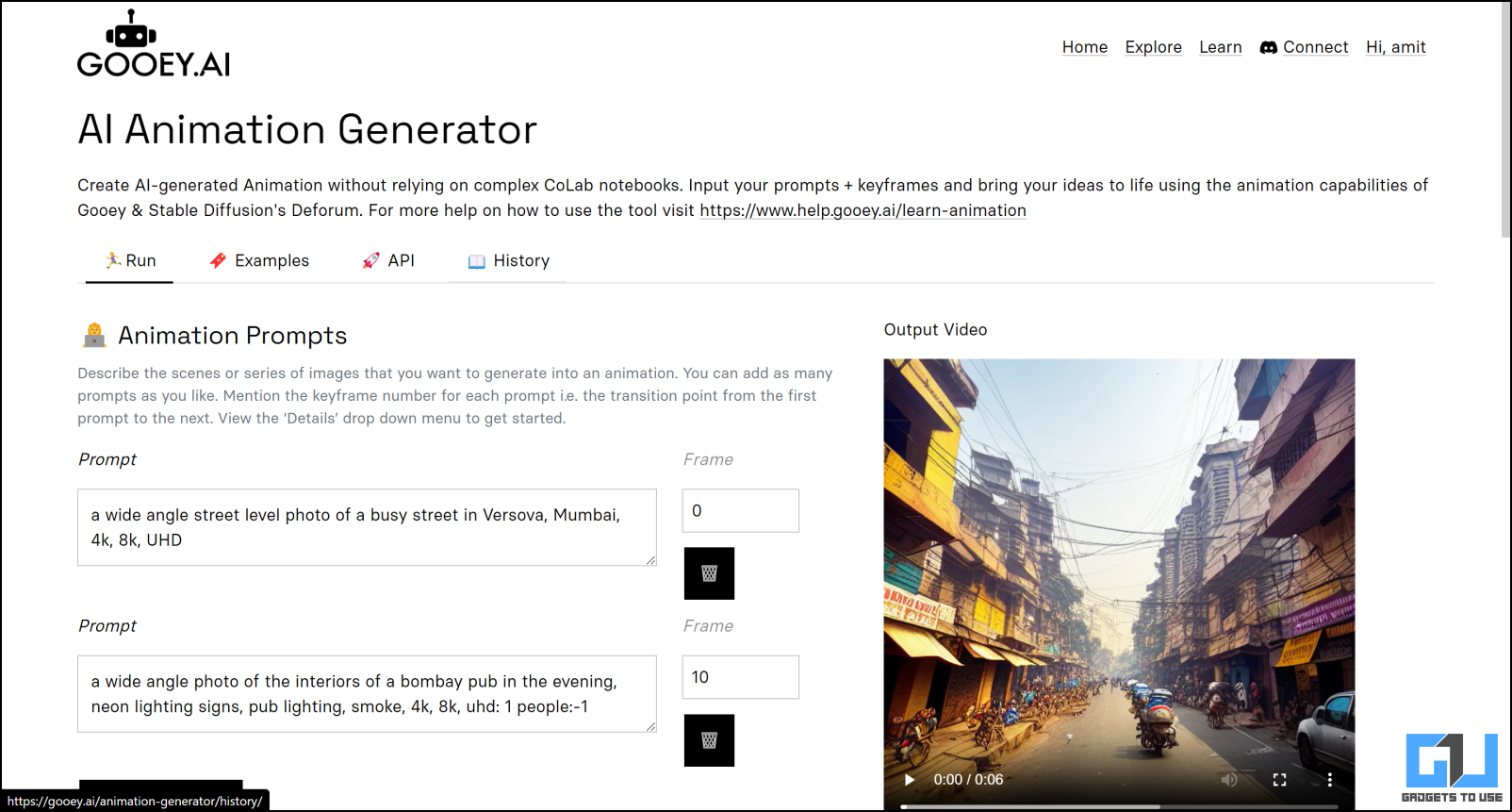 The Gooey AI animation generator provides 1000 credits when you sign up for the first time. One creation may set you back to about 45 to 50 credits, which is not too bad. Once you exhaust these credits, you must either buy credits or fill out a Google form to apply for more.
My Experience
I think Gooey AI is a tool for very specific usage, and it does the best job at it. The website is straightforward but has many options to customize the final result. Some users may find the customization option a bit confusing. But for pro users, this tool can give the best results if you properly adjust the settings. Its API is available to developers to implement this tool in their projects.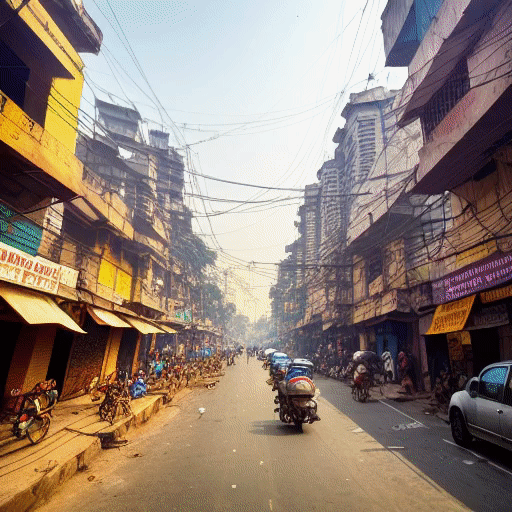 Method 4 – Runway
"Runway.ml" is a very popular AI tool for generative projects, and the best part is that you can use it for free. The only limitation is that it has a limit of three projects at a time. But you can delete the old projects to make room for a new project. Many tools come with a paywall, but the free ones are still good enough.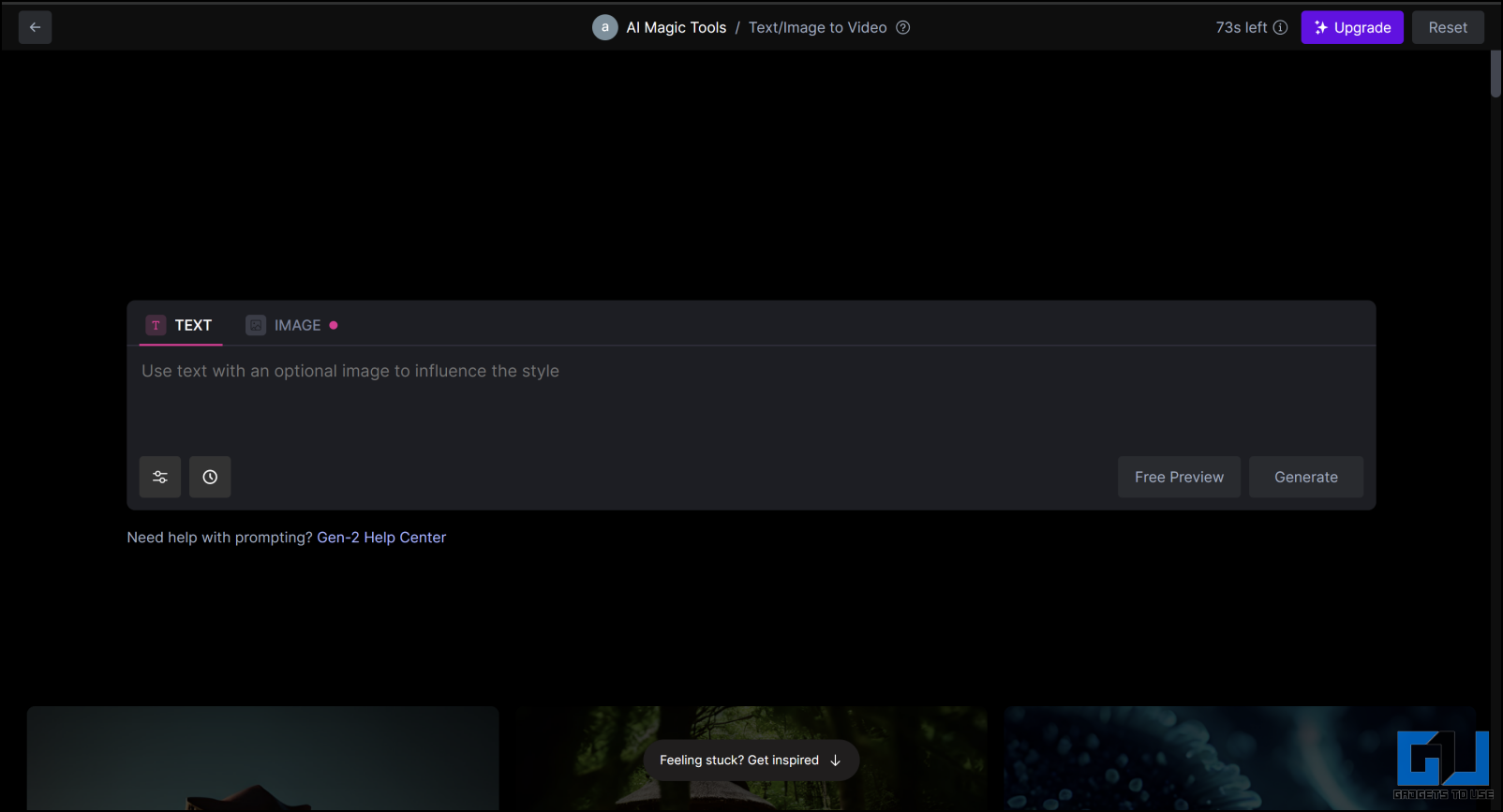 Runway.ml comes with many AI tools that let you generate pictures and edit videos with powerful AI. But now you can generate videos using the text prompt or even a picture as a prompt. You can change the style of any video using this tool.
My Experience
I love the Runway.ml tool and every aspect of it whenever I get to work with it. The website is beautiful and intuitive, with fast response and accurate results. There are a lot of AI-based tools that let you create more amazing things for free. As mentioned before, the drawback is that some tools have limited functionality in a free account.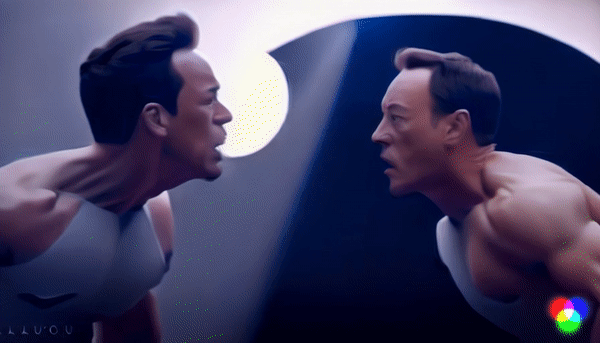 Method 5 – Mage.Space
Mage.Space is an image-generation AI which recently got an update to create animated images. You can make a GIF using a text prompt. The prompt could be anything you want, and the service will make a hyper-realistic image. The output images are beautiful and could be a better alternative to Midjourney.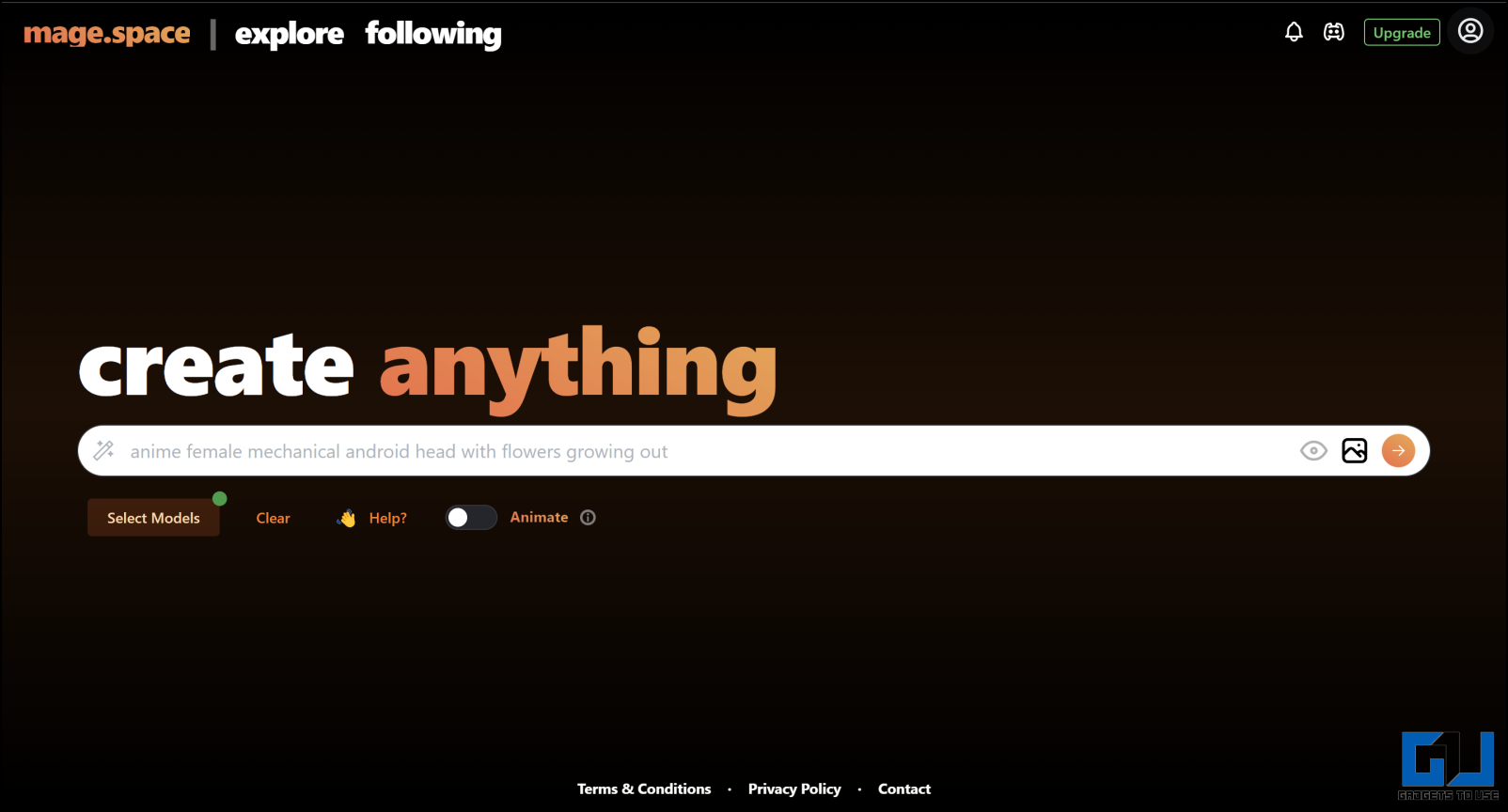 The recent update to Mage.Space is a feature to generate animated images using a text prompt. You can easily generate an animated GIF using this tool, using a $15 subscription plan per month. This subscription will unlock the GIF maker and many valuable features.
My Experience
Since Midjourney went from Free to Paid, I had a hard time finding an alternative to generate hyper-realistic images for free. Mage.Space does a great job at this, with speedy delivery. The only drawback to this GIF generation service is locked behind a paywall; no free demo is available before subscribing. Also, they do not provide refunds, which is risky, but if you have $15 to spare, you can try it for a month.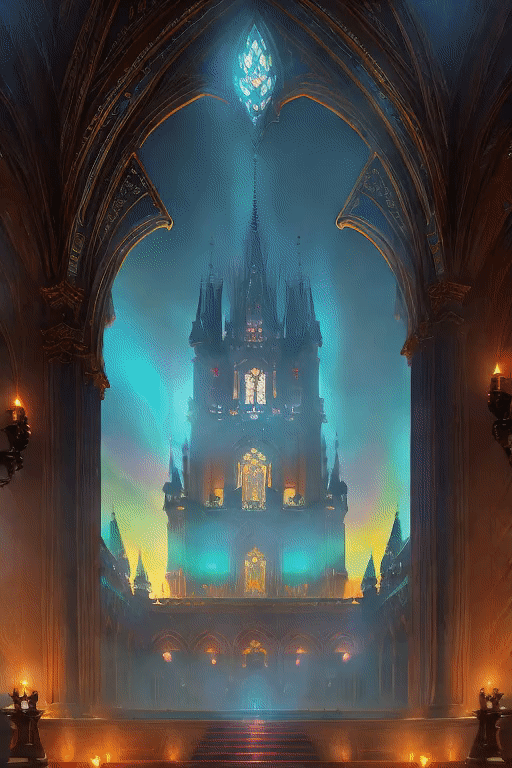 Wrapping Up
This is how you can easily create GIF animation using AI for free. These tools are free and paid, but a few output them as videos, not GIF images. So, you may have to convert the resulting video to GIF using one of the tools listed in the article below. For the paid tool, you get free credits; when you run out of credits, create a new account. Stay tuned to GadgetsToUse for more such reads, and check the ones linked below.
You might also be interested in:
You can also follow us for instant tech news at Google News or for tips and tricks, smartphones & gadgets reviews, join GadgetsToUse Telegram Group or for the latest review videos subscribe GadgetsToUse YouTube Channel.