If you often collaborate on Instagram or use a popular reel's audio for your own reels, you might have faced the no sound issue on some of your reels. This results in your uploaded reel continuing to play in muted mode when viewed by anyone on Instagram. To get around this problem, we have researched and come up with methods to fix Instagram reels audio deleted automatically after the upload. Furthermore, you can learn to fix Instagram Reels if they've stopped playing inside the app.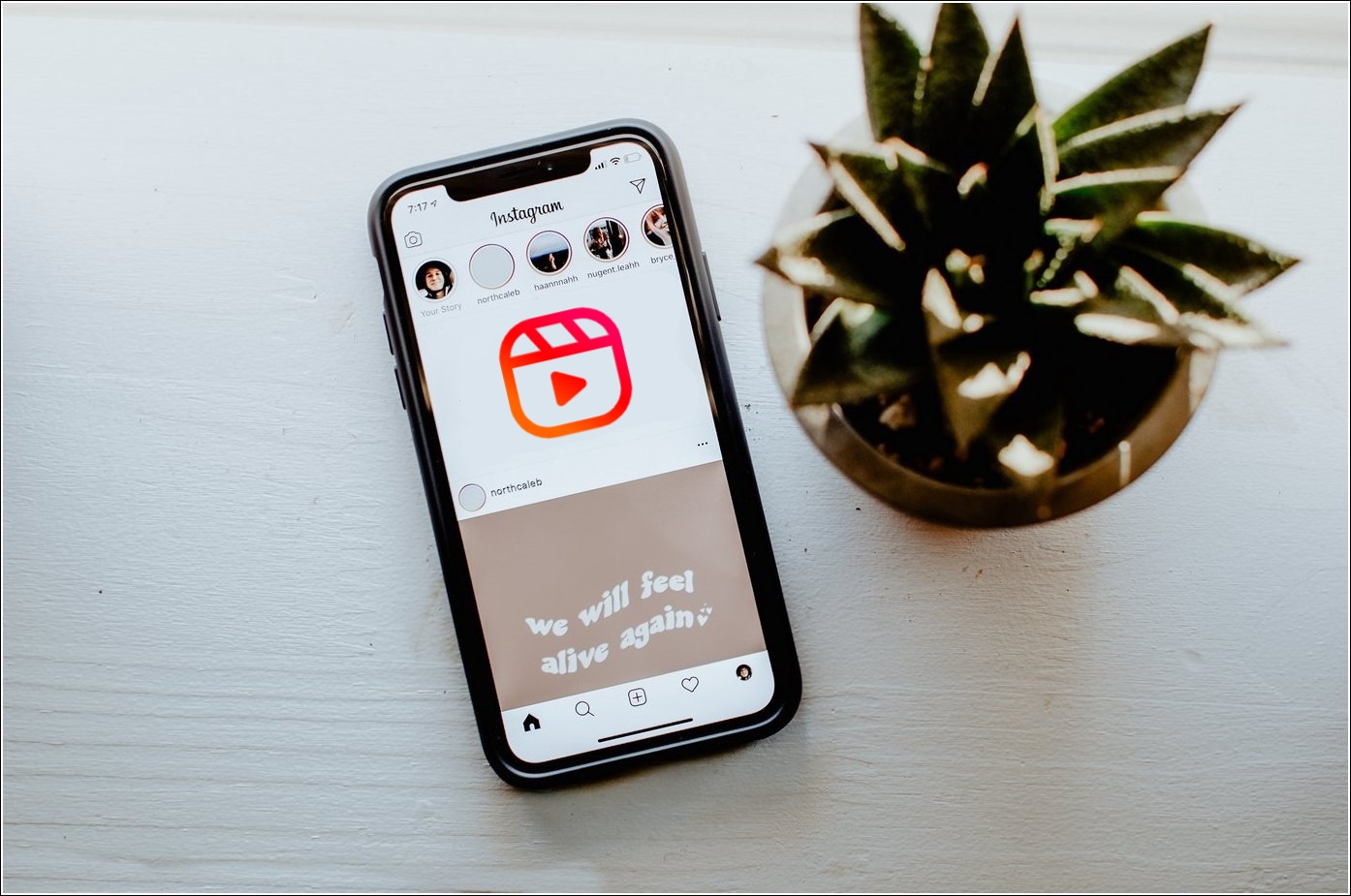 Why Is My Reels Audio Deleted?
While there could be numerous unexpected reasons behind your Instagram reel audio getting deleted automatically, some of the notable ones are as follows:
Your app might be facing a technical glitch causing your Instagram reel to play in muted mode.
The original reel whose audio you've used to create your Instagram reel might have been removed from Instagram.
You have used copyrighted music in your reel without giving proper attributions.
Fix Instagram Reels Audio No Longer Available After Upload
Now that you are familiar with the underlying reasons, let's have a detailed look at fixing this issue for your Instagram reels.
Clear Cache and Restart Instagram App
If you've recently noticed the no audio issue on some of your uploaded Instagram reels, it might be due to obsolete cache files affecting the audio playback capability of the Instagram app. To resolve it, you need to clear the cache files manually and restart the app to restore its normal functioning. Here's how:
1. Go to your phone Settings and tap on Apps.
2. Next, locate Instagram in the list of installed apps and press the Storage and Cache option.
3. Finally, tap on the Clear Cache button to clear all the temporary app cache files.
4. Now, relaunch the app and open your uploaded reel to see if the audio is back.
Repost the Instagram Reel
Another nifty method to fix the Instagram Reels Audio Deleted Automatically issue is to repost the reel again to your account. For this, you need to download the Instagram reel that you created earlier and re-post it as a new reel to get rid of the no-sound issue. Follow these steps for an easy fix:
1. First you need to download your Instagram reel on your smartphone.
2. Once downloaded, you need to repost the video as a new reel to your Instagram account.
3. Swipe towards the left on your Instagram timeline to start creating a new reel.
4. Next, tap on the + icon from the bottom-left corner and pick the reel video that you downloaded earlier. Since you have downloaded the reel with its entire audio, you don't have to add the audio again manually. Now, you can use another audio in your reel's caption to avoid any copyright strikes.
5. Finally, tap on Next and press the Share button to repost the reel to your Instagram account.
That's it! Your reel is now uploaded reel, you can verify if the sound issue is resolved.
Use Own Audio Instagram Reels
Contrary to using popular or trending audio, you must practice including your own audio to avoid the Instagram reel sound getting deleted automatically after the upload. In addition, you can include a variety of non-copyrighted music to your reels to avoid the issue.
For this, you can either record a video with sound directly using your device or replace your existing video audio with your desired non-copyrighted music. You can check out our quick explainer to remove sound from video and add new audio to achieve the same.
Once processed, you can post the edited video as a new Instagram reel without having to worry about any copyright claims taking down the audio on your uploaded Instagram reel.
Pick a Popular Audio to Avoid Audio Deletion
Choosing audio for your Instagram reel is as significant as creating one. If you've picked unpopular or old music to create an Instagram reel, chances are that the audio from your uploaded reel will be removed after some time as the Instagram algorithm keeps updating new content while removing the obsolete ones.
Hence, you should always pick audio from popular reels to be on the safer side. Follow these steps to know if particular audio is being widely used for creating Instagram reels:
1. Open the desired reel whose audio you wish to use for your own Instagram reel.
2. Tap on the Audio name below the title of the reel.
3. Notice the interaction count listed in the description of the audio. A huge interaction count will signify that the selected audio is being widely used by other creators for Instagram reels.
Check the Audio Source for Instagram
Another important parameter you must check to avoid your Instagram reel audio from getting deleted automatically is to check the original reel. If the reel whose audio you are going to use contains something which is not per Instagram's Policy, it will most likely get removed over time for community violations. This will leave your reel with no sound when viewers will try to watch it on Instagram.
Include Captions in your Instagram Reel
Besides using your own audio, you can add captions/subtitles to your Instagram reel so that viewers can understand it via the displayed text even if its audio has been removed. This way, you don't have to worry about taking care of previously uploaded reels left with no audio.
FAQs
Q: My Instagram Reel is showing 'This audio is no longer available". How do I fix it?
A: This is because the original audio you've used for creating your Instagram reel has been removed from the platform. As a result, your Instagram reel is displaying the 'Audio is no longer Available' message. To fix this, you can either add your own/non-copyrighted audio or repost your reel with the original audio again to your account.
Q: How do I fix the Distorted audio of my Instagram Reel after uploading?
A: Audio distortions and stuttering issues are often seen while playing Instagram Reels when obsolete cache files accumulate excessively in the app. To fix this issue, you need to clear the app-associated cache files to restore their normal functioning.
Wrapping Up
In this read, we discussed the methods to fix Instagram reels' audio auto automatically deleted issue on your account. If this guide has helped you to successfully troubleshoot the same, then hit the like button and share it. Check out more tips linked below, and stay tuned for more helpful guides.
Also, Read:
You can also follow us for instant tech news at Google News or for tips and tricks, smartphones & gadgets reviews, join GadgetsToUse Telegram Group, or for the latest review videos subscribe GadgetsToUse Youtube Channel.