Besides PhonePe and Google pay, Paytm is a reliable user choice for sending money and transacting digitally. If you prefer using the same, we have picked several security tips to safeguard your Paytm account from online scams and thefts. Follow this explainer to learn the best security tips for Paytm that you must enable on your account. Additionally, you can learn to set transaction and amount limits for your Paytm Wallet.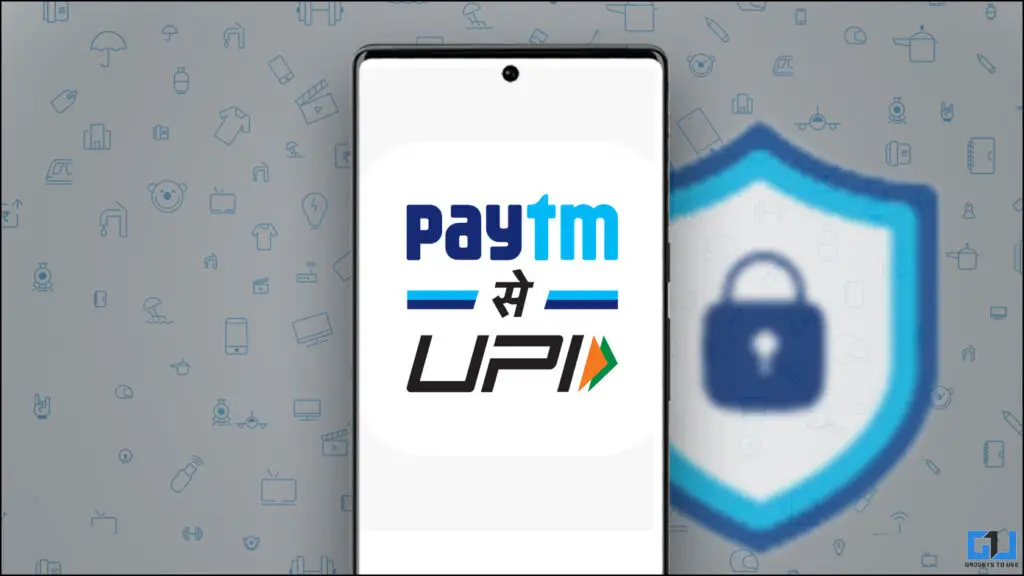 Best Security Tips, Tricks, and Settings for Paytm
Security is the number one priority when it comes to digital payment apps. That said, you can safeguard your Paytm account against various online threats and fraud by following these nifty security tips. So, without further adieu, let's get started.
Manage or Change your Paytm UPI ID
Unlike Google Pay, Paytm UPI ID contains the user's phone number by default, which becomes uncomfortable to share if the user doesn't want to disclose his/her number with the merchant/payee. You can change or edit your UPI ID by accessing the app settings. Here's how:
1. Open the Paytm app (Android, iOS) and tap the profile icon in the top-left corner to visit UPI & Payment Settings.
2. Next, scroll down to locate the Manage UPI IDs option and press the Edit button to make changes to your Paytm UPI ID.
3. Finally, choose your preferred UPI ID, tap the Proceed button to activate it, and use it as your new Paytm UPI ID.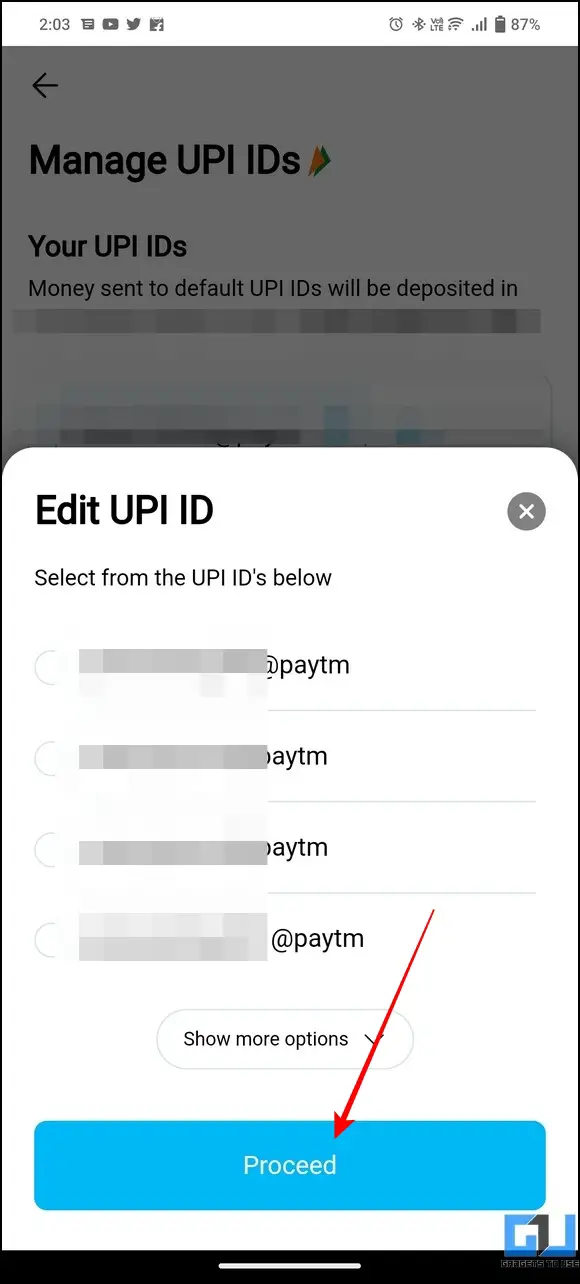 Create a Private UPI ID
To further protect your personal information and conceal your Paytm UPI ID, you can take the help of the Private UPI ID feature. It allows you to your an 8-9 digit number and creates your own UPI ID. Check out our guide to creating a Private UPI Number on Paytm.
Enable Fingerprint Lock for Paytm Bank
To provide more security to users, Paytm offers a biometric identification feature that makes fingerprint identification mandatory to verify each payment via Paytm Bank. Follow these easy steps to add this extra security to your account.
1. Visit UPI & Paytm Settings in the Paytm app and scroll down to access the Fingerprint ID option.
2. Next, enable the toggle to use Fingerprint as biometric identification for verifying payments from Paytm Bank.
Remove Third-Party App Access from Paytm Wallet
If you use your Paytm wallet to pay for your subscriptions and other online services, they might get automatically linked to your wallet to debit money without prior notification. Fortunately, you can remove Paytm third-party app access by configuring your account settings.
Logout Active Paytm Sessions on Different Devices
Using your Paytm account on different devices might pose a security threat in the event of unauthorized access or a stolen device. Worry not; Paytm stores all login details of your account, which you can utilize to terminate any active Paytm sessions you're unaware of. Check our quick guide to learning to log out from the Paytm app.
Increase Paytm Security by Controlling Remote Apps and Screen Recording
You must have often heard scenarios of online thefts and scams where the fraudster fools the victim into installing a remote app and records screen, secretly capturing crucial personal information to steal money. Considering this in mind, Paytm has already embedded necessary security features in its app that helps to prevent remote apps from accessing or recording the device's screen. Here's how you can access this setting.
1. Visit Profile Settings in your Paytm account and tap the Security and Privacy option to configure it.
2. Next, tap on 'Allow Remote Desktop Apps on Phone' and ensure that the toggle is disabled. If enabled, fraudsters may try to access your Paytm account remotely by using apps like AnyDesk and QuickSupport.
3. Similarly, you can disable screen recording and taking screenshots of sensitive pages with your personal data on Paytm by turning off the Screen Recording feature.
Manage Notification Access on Paytm
Besides other security features, you can customize SMS and notification access of the Paytm app to hide messages containing sensitive information. Follow these steps to configure the same.
1. Tap your profile icon in the top-left corner and navigate to the Profile Settings option to configure it.
2. Next, tap the Manage Notifications option.
3. Here, you can review and enable or disable individual notification settings for SMS subscriptions, payment alerts, offers, account information, and SMS/WhatsApp read permissions.
Enable Paytm Security Shield
Paytm Security Shield is an additional security layer to guard users against theft, unauthorized sources, and digital fraud. Once enabled, your phone's lock screen/passcode or biometric identity is applied to the Paytm app, preventing unauthorized users from accessing your account. Here's how you can enable it on your account.
1. Visit your Profile Settings and tap the Security & Privacy option to configure it.
2. Next, press the Manage Paytm Security Shield option.
3. Finally, turn on the toggle to activate the Security Shield. Once enabled, your existing phone screen lock becomes mandatory to unlock and use the Paytm app.
Bonus: Disable UPI in Paytm and Other Digital Payment Apps
If you've decided to take a break or say goodbye to Paytm UPI forever, you can disable UPI on your Paytm by following our dedicated guide.
FAQs
Q: Is Paytm Security Shield Free of Charge?
A: Yes, the Paytm Security Shield feature is free of charge, and you can enable it by accessing Paytm settings.
Q: How can you disable Paytm Security Shield?
A: Head to Profile Settings> Security & Privacy and press the Manage Paytm Security Shield option to disable its toggle.
Q: How to lock your Paytm Wallet?
A: You can lock your Paytm Wallet using the Security Shield feature or lock the app entirely using free third-party apps.
Wrapping Up: Stay Secure using Paytm!
We hope you've picked some helpful security tips from this explainer to safeguard your Paytm account. If you find it helpful, share it with your loved ones, and check the below-linked tips. Stay tuned to GadgetsToUse for more such reads.
Also, Read the following:
You can also follow us for instant tech news at Google News or for tips and tricks, smartphones & gadgets reviews, join GadgetsToUse Telegram Group or for the latest review videos subscribe GadgetsToUse Youtube Channel.