Instagram offers endless customizations for stories, from using audio to adding clickable links; you can use it for multiple purposes. But what if you beautify them by adding animation to attract more viewers? We've got exactly what you need. This article discusses several unique ways to add animation to photos in an Instagram story. Additionally, you can check out easy ways to make a photo collage for your Instagram Story.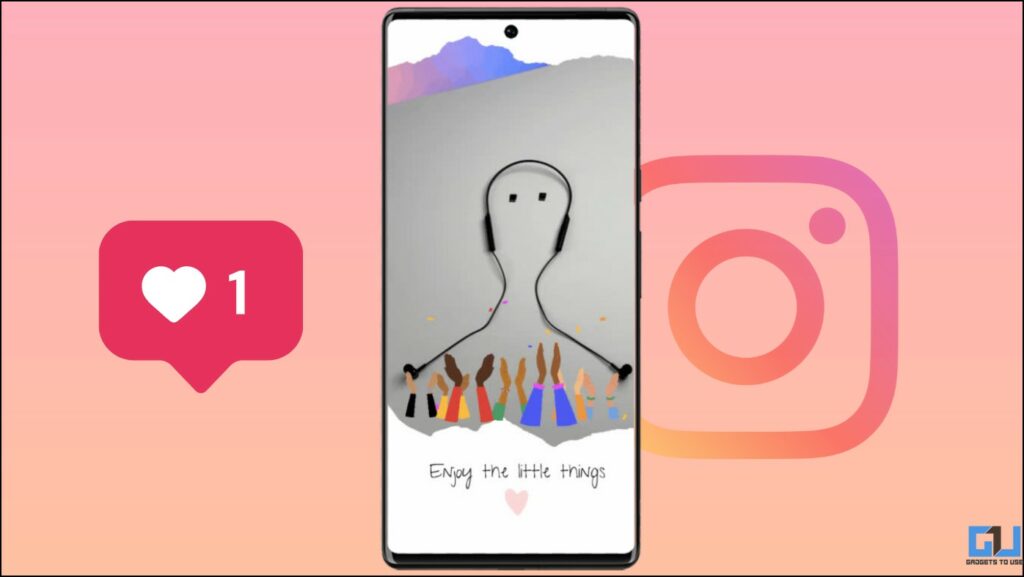 How to Add Animation to Photos in Instagram Story?
There are several ways to add animation to photos in your Instagram story. You can use the in-app editor or powerful third-party apps like Canva and Adobe Express to create stunning animated images quickly. In addition, you can take the help of Artificial Intelligence to animate your image and post it effortlessly. So, without further delay, let's look at the steps.
Method 1 – Add Animation Using the Instagram Story Editor
Instagram's in-app editor offers an easy way to add animation to text and other elements to your photos. To enhance your images, you can browse a vast library of these animated elements and stickers. Here's what you need to follow:
1. Create a New Instagram Story and tap Aa to add new text.
2. Type your desired text and tap the icon with A and two-speed lines to animate it.
3. Browse various animation presets below and pick the one that suits you most.
4. Tap Done in the top-right to save the changes. You can also browse various stickers to add animated stickers to your story.
5. Finally, tap the Your Story button to upload the animated Instagram story to your profile.
Method 2 – Add Animation to Instagram Story Photos with Canva
Canva is a renowned app in the editing space. Besides editing videos, you can use it to beautify photos and add animation elements to make your project more appealing. With an extensive library of free and paid graphic elements, Canva is the creators' most preferred editing tool. Follow these steps to add animation to your Instagram story using Canva.
1. Install the Canva Photo Editor app (Android or iOS).
2. Go to the Social Media tab and select the Instagram Story template.
3. Browse the vast library of available templates and tap your desired template to use it for an Instagram story.
4. Tap + in the bottom left to add a new image from your phone's gallery.
5. Next, tap the + button again and search for Animated graphics to add them to your image.
Note: Canva contains free and paid graphic elements. Paid elements remain watermarked unless you purchase them.
6. Reposition the selected animation on your image and tap Play to preview it.
7. When satisfied with the results, tap Share in the top right and press Instagram Story to post it directly. Alternatively, you can download it to your smartphone.
8. Press Your Story to post the animated photo as a new Instagram Story.
Method 3 – Create an Animated Instagram Story Using Adobe Express
Like Canva, you can use Adobe Express to add unique animated elements to your photos before posting them as Instagram stories. The simple interface makes it unique and does not require photo editing experience to animate images. Here's how you can do it:
1. Install Adobe Express on your smartphone (Android, iOS) and create a new account.
2. Pick the Instagram Stories template and tap Add.
3. Tap Photos and add your desired image to the template.
4. You can also add multiple images inside a single template.
5. Next, double-tap the on-screen text to edit it.
6. Once you've edited the text, tap Animation and browse various animation presets to pick the one that suits you.
7. Tap Share and choose a format to share it. Animations are best viewed in the Videos format.
8. Finally, tap Stories and press the Your Story button to upload the animated photo as a new Instagram Story.
Method 4 – Animate Images With AI for Instagram Story
If you don't wish to deal with the hassle of manually editing and animating the image, you can let AI take the wheel. Many free AI-powered tools and apps can edit images and create breathtaking animations. Read our detailed guide on animating any image with AI to learn more about these hand-picked tools.
FAQs
Q. How to Create Animated Instagram Stories?
The easiest way to create animated stories on Instagram is to use its in-app editor. Simply create a new story and drag animated stickers and elements to beautify your image. You can also use free third-party photo editors like Canva and Adobe Express to get similar results.
Q. Which Is the Best Animation App for Instagram Stories?
We personally loved Canva for creating animated stories for Instagram. It offers a wide range of free animations and templates to handcraft a beautiful animated image. Once created, you can post the story directly to Instagram.
Q. How to Create an Instagram Story With Moving Pictures?
You can use dedicated AI tools or the Google Photos app to create an Instagram story with moving pictures. Navigate to Library> Utilities > Animation and select all desired images to create a video animation with pictures moving inside it.
Q. How to Create Animated Instagram Stories Using Canva?
Open the Canva app, pick your preferred template, and add photos and animated elements. Once you've done with editing, tap Share and post it as a new story. For more details, read the second method listed above.
Final Words
This concludes our guide to adding animations to photos in your Instagram Story. If you found it helpful, share it with your creator friends and subscribe to GadgetsToUse for more awesome reads. Also, don't forget to check the helpful links related to Instagram Stories below.
You might be searching for:
You can also follow us for instant tech news at Google News or for tips and tricks, smartphones & gadgets reviews, join GadgetsToUse Telegram Group or for the latest review videos subscribe GadgetsToUse Youtube Channel.