iPhones are the most anticipated launch people do look forward to every year. In fact, Android users also keep a keen eye on the iPhone launch, and why shouldn't they? Because every year Apple does something to set an industry trend for the next year, whether it is copying or adding a unique feature or hardware, or removing something from the box!! Today we'll be discussing the 2021 iPhone lineup, and what Apple will be having in store for us. So let's get started with iPhone 13 series.
Also, Read | How to Enable ProRAW Support on iPhone 12 Pro & 12 Pro Max
13 Things to Know About iPhone 13 Series
Every year numerous rumors come about the upcoming iPhone lineup, some of them are correct, while some are not. We've compiled the 13 most relevant things you should definitely know about the 2021 iPhone lineup.
What will 2021 iPhones be called?
Guessing the next iPhone name has become a bit harder since 2017 because that year Apple launched iPhone X along with iPhone 8 Series. And in 2018 they skipped iPhone 9 and launched iPhone Xr, Xs, and Xs Max.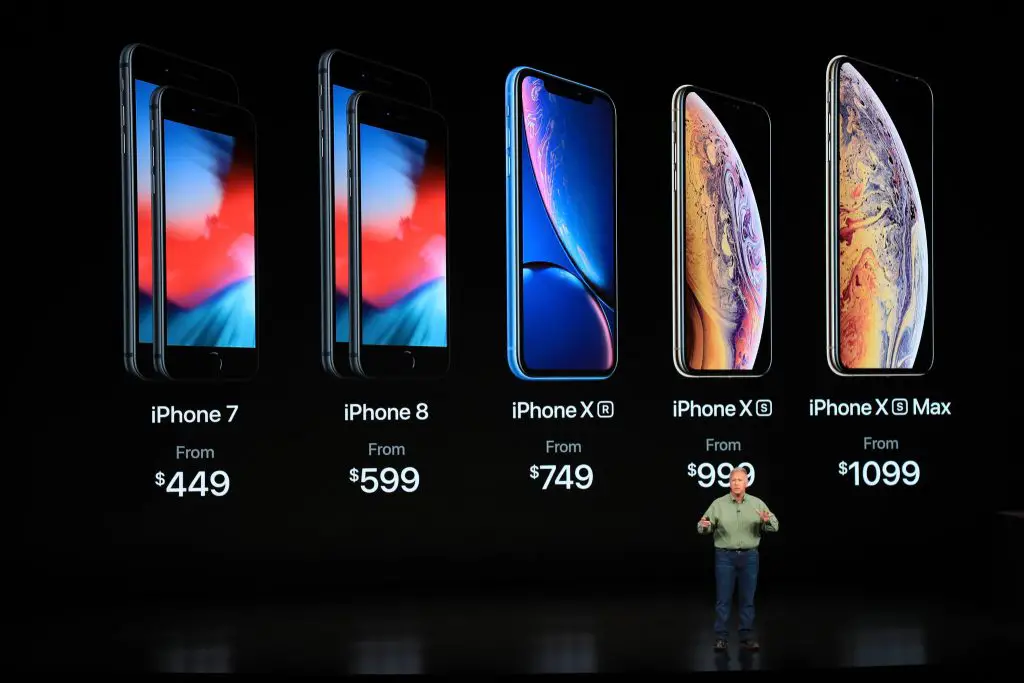 Below are the names that Apple has used since the iPhone first launched in 2007:
2007 – iPhone
2008 – iPhone 3G
2009 – iPhone 3GS
2010 – iPhone 4 (new design)
2011 – iPhone 4s
2012 – iPhone 5 (new design)
2013 – iPhone 5s and iPhone 5c
2014 – iPhone 6 and iPhone 6 Plus (new design)
2015 – iPhone 6s and iPhone 6s Plus
2016 – iPhone 7 and iPhone 7 Plus
2017 – iPhone 8, iPhone 8 Plus, and iPhone X (new design)
2018 – iPhone XR, iPhone XS, and iPhone XS Max
2019 – iPhone 11, iPhone 11 Pro, and iPhone 11 Pro Max
2020 – iPhone 12 mini, iPhone 12, iPhone 12 Pro, and iPhone 12 Pro Max
Based on past naming conventions, the 2021 iPhone lineup could be iPhone 12s or iPhone 13. Our sources point more towards iPhone 13 Series. A recent video shared on Twitter showed a whole bunch of unreleased iPhone cases, confirming the name iPhone 13 Pro Max.
Also, Read | 3 Ways to Check Carrier Aggregation Support on Android and iPhone
How many iPhone models will be there in 2021?
In 2020 the mini model didn't do great as far as sales are concerned, but still, Apple is said to have a Mini version of the 13 Series. So, this year too iPhone 13 Series will come in 4 variants as follows:
What sizes iPhone 13 Series will come in?
Apple will continue to offer the four iPhones in 2021, with no changes in their sizes, when compared with the 2020 models. So we can expect the following sizes:
5.4 inch – iPhone 13 Mini
6.1 inch – iPhone 13
6.1 inch – iPhone 13 Pro
6.7 inch – iPhone 13 Pro Max
How iPhone 13 Series would look like?
In terms of design, the 2021 iPhone lineup is expected to look nearly identical to the existing iPhone 12 Series. According to Japanese site Mac Otakara, the new iPhones will be the same size as the iPhone 12 models, but thickness could increase by approximately 0.26mm. The iPhone 13 models may also feature stronger MagSafe magnets inside.
Now, Max Weinbach and Everything Apple Pro has reported that Apple is working to make an even darker iPhone 13 Pro in Graphite or SpaceGray, with a Hex Code: 121212.
According to a Ukrainian Retailers website, iPhone 13 Series will come in these colors:
iPhone 13 Mini – Black, Blue, Purple, Pink, White, and PRODUCT (Red)
iPhone 13 – Black, Blue, Purple, Pink, White, and PRODUCT (Red)
iPhone 13 Pro – Black, Silver, Gold, and Bronze
iPhone 13 Pro Max – Black, Silver, Gold, and Bronze
Towards the outside will be a "Matte Finishing" which will be more refined, for better grip and premium feel. Now, MysmartPice has shared some 3D renders of the iPhone 13, which suggest a very strange change in the camera housing. As the images suggest, Apple will likely go with a diagonal placement for both the lenses on the iPhone 13.
Recently an image of an alleged iPhone 13 mini prototype made its way on the internet. We are not able to trace the original source, but this image again points out a diagonal camera placement.
Speaking of the Pro lineup, now 91 Mobiles has shared the 3D renders of the iPhone 13 Pro. Here we can see the triple camera layout on the iPhone 13 Pro, with a supermassive camera bump (we can't really confirm that the camera bump will be this huge, but that's what the pictures are stating if these renders are to be believed upon).
Along with this, Jon Prosser from Front Page Tech has shared CAD files of the iPhone 13 and 13 Pro, which aligns with the diagonal camera placement on the 13 and 13 Mini with no LiDAR and iPhone 13 Pro and Pro Max with triple cameras and LiDAR.
Will the notch be any smaller on iPhone 13 Series?
The notch is the most iconic thing on an iPhone. One can easily find out whether someone is using an iPhone by looking at that humongous notch at the top of the display. It's the only part, which makes even the latest iPhone look outdated when compared to Android counterparts.
But that's going to change this time, as the notch will be shrinking on iPhone 13 Series. According to these leaked display panels, the earpiece will move up into the top bezel, making room for other components to move upward as well, which will be reducing the height of the notch. The 3D renders shared by both MySmartPrice and 91 Mobiles also point out that the notch will be shrinking in size.
With the latest CAD renders shared by Jon Prosser, we also get a better view of the Notch of the iPhone 13 Series. It will have 4 holes, two for Face ID (illuminator and sensor), 1 for FaceTime Camera, and the last for other sensors.
Also, Read | 3 Easy Ways to Share Photos, Videos Between iPhone and Android
Will the iPhone 13 Series get a high refresh rate display?
Battery life has always been a bit concerning for iPhones, as Apple never discloses how many milliampere-hour (mAh) battery does the iPhones pack in. That's the reason we didn't saw High Refresh Rate Displays on 2020 models.
But according to well-known Apple analyst Ming-Chi Kuo, iPhone 13 Pro Series will use LTPO technology (Low-Temperature Polycrystalline Oxide) to lower the display's power consumption. This will save enough power to run a display with a 120Hz refresh rate. Provided Apple is using LTPO in their Apple Watch since Series 4, the statement from Ming-Chi Kuo becomes more to be believed. Apple is getting these displays manufactured from Samsung, LG, and BOE.
It was reported on 29th May, that Samsung and LG have already begun production of displays for the iPhone 13 Series. Where Samsung is producing 120Hz LPTO displays for the Pro Lineup, while LG is producing LTPS displays (Low-Temperature Polycrystalline Silicon) for the iPhone 13 and 13 Mini.
120Hz Pro Motion Display – iPhone 13 Pro & iPhone 13 Pro Max
60Hz Display  – iPhone 13 Mini & iPhone 13
Will the iPhone 13 Series have Always-On Display?
One feature we can find on every Flagship Android Phone (including Oneplus now) is Always On Display. This feature lights up only certain parts of the display, to show time, missed notifications, battery level, etc., even while the screen is locked. Max Weinbach (a known tipster) along with EverythingApplePro (Apple-focused Content Creator) has claimed that iPhone 13 Series will feature Always On Display.
Also, Read | 5 Ways to Fix Dark Screenshots Issue on iPhone- iOS 14
Will Touch ID return with iPhone 13 Series?
Apple was not the first brand to introduce a fingerprint scanner in a phone, it was Pantech GI100 (2004). But Apple might be the first brand that removed it from their flagship phones that too for a long period like 4 years.
But according to few reports, from different well know analysts, Apple will launch an iPhone with both Touch ID and Face ID in 2021, which will most likely be iPhone 13 Series. This claim got even more strong recently when Apple admitted, that people are finding it hard to unlock their iPhones via FaceID while wearing a mask.
Also, Read | 3 Ways to Recover Deleted Text Messages On iPhone– iOS 14
Will iPhone 13 Series be portless?
Apple is said to be on a run to remove things, it began by removing the 3.5mm jack from iPhone 7 series, and now by removing the power adapter from iPhone 12 series box. Also, there were certain claims that in 2021 Apple will entirely remove the charging port, and go fully wireless.
But, this is not likely to happen. Because, in order to do so, Apple will first need to make sure Magsafe becomes mature enough to fast charge your iPhone without generating much heat (we all know why Airpower got canceled, right? ). So don't worry the lighting port is here to stay on iPhone 13 Series as well (No Type C port at least this time).
Also, Read | Editorial: How Apple Became Hypocrite With The iPhone 12 Launch
Will iPhone 13 Series have a bigger battery?
As mentioned earlier Apple never discloses the battery capacity of their products in milliampere-hour (mAh). But as per Ming-Chi Kuo, iPhone 13 Series will use a new internal design to incorporate a bigger battery, this includes integrating the SIM card slot with the mainboard, reducing the front optical module thickness, and more. Along with this, the new A15 Bionic chip will be more power-efficient.
Now, Digital Chat Station has reported the battery capacity of the entire iPhone 13 lineup, and this time the Pro Max has got an increase of 18%, while the Pro and 13 have received an increase of 9%, and 13 mini got 8%. With this increase, this time the newer iPhones will last longer and will provide an improved Screen on time. The battery capacity on the upcoming models are as follows:
iPhone 13 Pro Max – 4,352mAH
iPhone 13 Pro and iPhone 13 – 3,095mAh
iPhone 13 Mini – 2,406mAh
Will there be a 1TB variant of the iPhone in 2021?
Previously there were some sketchy reports that iPhone 13 series will have a 1TB model as well. Since Apple already does have a 1TB variant of the iPad Pro, this might certainly happen that we can get a 1TB iPhone as well. We are still not sure about it, but if it does happen, then only the Pro models will be getting the extra special treatment.
According to a Wedbush Analyst, Daniel Ives has claimed that the 1TB model is coming to the iPhone 13 Pro and iPhone 13 Pro Max only.
1TB storage – iPhone 13 Pro & iPhone 13 Pro Max
512GB storage – iPhone 13 Mini & iPhone 13
Also, Read | Can't Remove Apps on iPhone in iOS 14? Here's the Fix
What camera improvements will be there on iPhone 13 Series?
iPhone cameras are praised a lot for their camera performance, especially for videos, which keep on getting better every year. This year too, Apple will be focusing a lot on their cameras. The lens will be protruding this year as well, but a little less this time. Some of the improvements are as follows:
Upgraded Ultrawide lens on Pro Models –
iPhone 13 Pro & Pro Max will come with an Autofocus 6P lens coupled with an f/1.8 aperture. 12 Pro series had a Fixed focus 5P lens, with an f/2.4 aperture.
iPhone 13 Pro to have Sensor shift Stabilization –
Last year only the 12 Pro Max had Sensor shift stabilization, but this year even the iPhone 13 Pro is likely to have it.
Now, Digitimes has reported that Sensor-Shift Stabilization will be available on the whole iPhone 13 lineup, making its way down to iPhone 13 Mini as well.
New Electonic Image Stabilization (EIS) –
According to Max Weinbach, Apple is also working on a new EIS, which is said to work on all resolutions and frame rates, which will be the first time in the industry. It is said to be related to Subject Tracking, and internally it is codenamed "WARP".
Portrait Video Mode on 13 Series –
This year Apple will include a Portrait video mode, which will let you record videos in portrait mode, and change depth of field in post-production.
Improved LiDAR scanning on Pro Models –
Apple is also said to improve LiDAR scanning on both Pro Models, for better portraits, new "image stabilization correction" mode that will automatically detect and keep a subject in focus during a video, as well as improved noise cancelation with beamforming.
Astrophotography Mode on entire 13 Series –
Apple is also said to be bringing Astrophotography Mode, to the iPhone 13 Series. This mode will be automatically triggered when pointed at the sky and will let you capture amazing pictures like this.
Also, Read | [Working] Record Video While Playing Music on iPhone Running iOS 14
When will iPhone 13 Series launch & how much it'll cost?
Last year iPhone 12 Series came at two different timelines, iPhone 12 and iPhone 12 Pro went on sale in October, while iPhone 12 Mini and 12 Pro Max went on sale in November, because of the production delays due to the ongoing pandemic.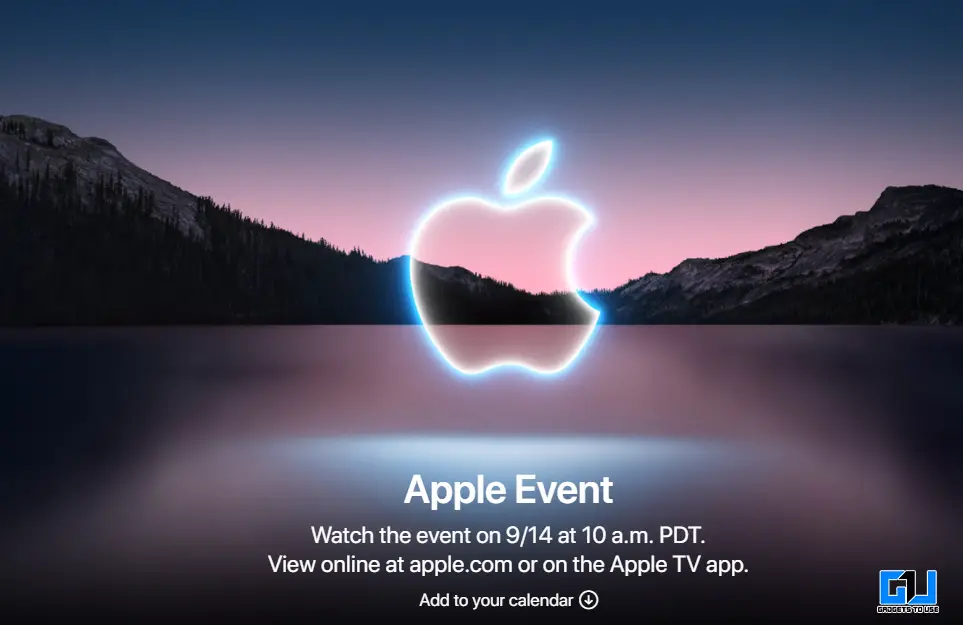 But this year, Apple is working on time to get the 13 Series ready to launch the new iPhones on 14th September, the sale will begin in later in September. In my opinion, the official teaser might be hinting towards the Always-on Display as mentioned above. As of now, we don't have any details about the pricing of the iPhone 13 Series, but it should be near last year's pricing only.
A report by Ming-Chi Kuo on August 29, stated that the next iPhone series will support LEO (Low Earth Orbit) satellite communication, allowing iPhone 13 users to make calls and send texts over without cellular signal, using satellite communications. Right now, this technology will be used only for emergency situations and might be limited to few regions only. But Kuo expects this tech could also be used in upcoming Apple AR headset, Apple Car, and other IoT products.
Wrapping Up
So these were the 13 most relevant things you should know about the iPhone 13 series coming this year. There will be some other new things this year like iOS 15, the latest A15 Bionic Chip, faster connectivity, and a lot more. According to DigiTimes, TSMC has already begun production of A15 Bionic Chip for the iPhone 13 Lineup, which is based on 5nm process.
Do let us know which of these things are you looking forward to the most. You can also check out our video about iPhone 13 Series here.
You can also follow us for instant tech news at Google News or for tips and tricks, smartphones & gadgets reviews, join GadgetsToUse Telegram Group or for the latest review videos subscribe GadgetsToUse Youtube Channel.