Bitcoin and other cryptocurrencies are gaining traction in India. But currently, it cannot be used directly to make payments. One has to go to their crypto exchange and convert crypto to fiat currency (cash) and then transfer it to their bank account. Crypto-based debit cards can ease this process as they can automatically exchange crypto into cash. We will discuss some of the best Bitcoin and other crypto-based debit cards in India and their benefits.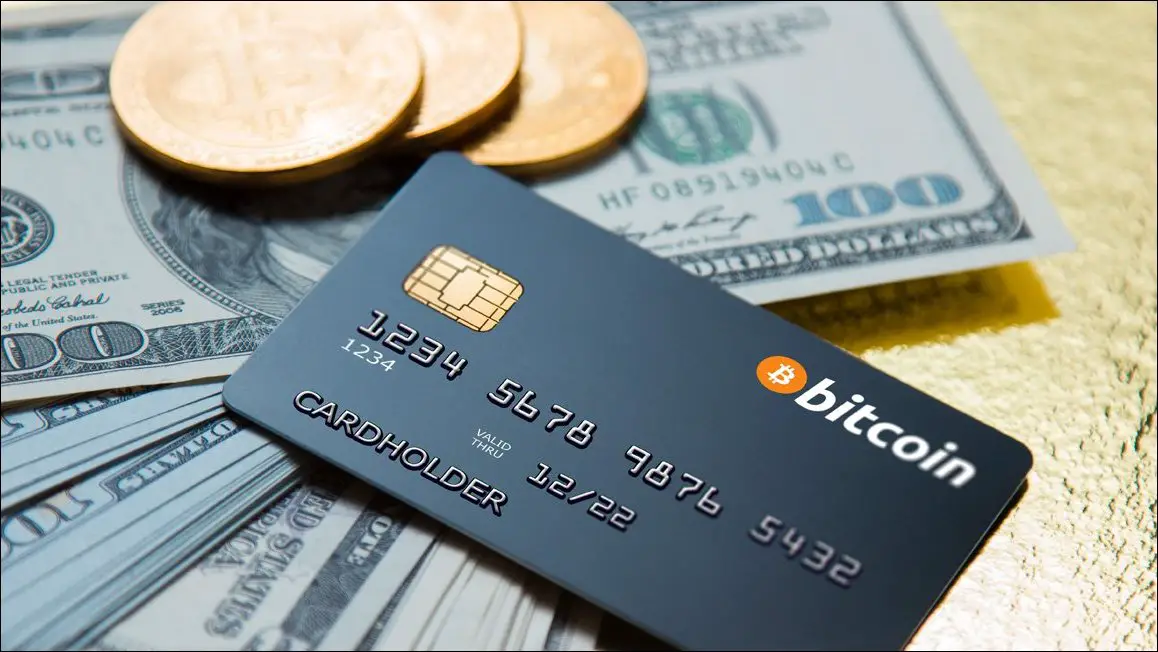 Also, read | 5 Ways to Buy Things Using Bitcoin & Other Cryptocurrencies India
Bitcoin, Other Crypto-Based Debit Cards in India
There are only a few options when it comes to Bitcoin-based debit cards in India. Some cards support limited currencies, and some are associated with high fees. There are also different tiers of these cards that provide different benefits, so it goes without saying that one should thoroughly research the card and the company itself.
With that said, let us look at some of the best crypto-based debit cards in India. These are listed in no particular order.
Also, read | Bitcoin ETFs: How it Works, How to Buy in India, Benefits and More
Wirex Debit card
Pros
Supports 25 different cryptocurrencies
No charges for exchanging crypto for currency
No issuing charges and monthly charges
Cons
Requires having a WXT token in your wallet to earn cashback
Wirex offers VISA debit cards that can be used physically or virtually for all transactions. It supports around 25 different cryptocurrencies and does not charge to switch crypto to regular currency. It offers up to 2% cashback and rewards in WXT, which is the native crypto of the Wirex exchange. You do not have to pay any initial issuing fees or monthly maintenance fees.
You can withdraw up to 30,000₹ from ATMs without any charges, and you get unlimited spending on direct debit card payments. It is one of the popular options, but you will be required to have WXT tokens in the Wirex exchange to receive cashback in WXT.
Coinbase Debit Card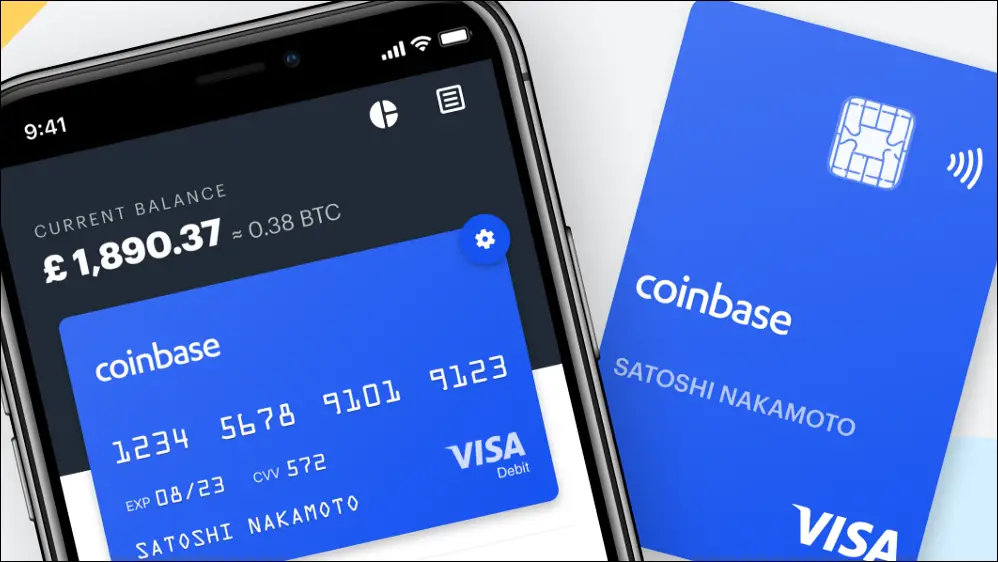 Pros
Can be used anywhere VISA cards are accepted
Variety of security features
Offers up to 4% cashback
Cons
Only 9 cryptocurrencies supported
2.49% fee on switching crypto to cash
Coinbase, the widely known popular crypto exchange platform, provides its own VISA debit cards that are currently available in the USA and European countries but will be making their way to India in 2022. The card will allow you to make payments with crypto and US dollars wherever VISA cards are accepted.
It supports 9 cryptocurrencies, including Bitcoin, Ethereum, and Litecoin, and will instantly switch the crypto in your wallet to your preferred currency. Coinbase offers up to 4% cash back on every transaction and can be used for online, retail, and ATM withdrawals. It offers a variety of security features like 2-factor Authentication, instant card freeze, and a spending tracker. It will likely offer a lot of benefits once it's available in India.
Crypto.com Prepaid Debit Card
Pros
It supports around 90 cryptocurrencies
No issuance or monthly fees
Accepted around the world
Can provide free Spotify and Netflix subscription
Cons
Benefits are based on the funds you stake
You must buy CRO tokens
Crypto.com features its own debit cards, which are made out of metal and give a premium appeal. These cards are prepaid debit cards, so you will need to add funds to your card from your wallet to use them. It is available in 5 different tiers and provides various benefits depending on the tier you purchase.
You will need to stake or lock CRO tokens in Crypto.com for 6 months. The number of tokens you stake will determine the tier of your card and its benefits. If you apply for a card without staking, then your card will only provide 1% cashback. 2nd tier, where you will have to stake 30,000₹ worth of CRO, will get you 2% cashback benefits, a higher ATM withdrawal limit, and a free Spotify subscription.
Since it's a VISA card, you can use it anywhere VISA cards are accepted, and it supports around 90 cryptocurrencies.
Binance Debit Card
Pros
Up to 8% cashback benefits
It supports around 30 different cryptocurrencies
Secured by the highest Binance security standards
No issuance or monthly fee
Cons
Requires having BNB tokens in your wallet
0.9% transaction fee
Binance VISA debit card is another Binance product in their growing list of features and services. This debit card provides the highest cashback rate of any card we discussed, at up to 8% cash back on eligible transactions. although there is a condition.
To get the optimum amount of benefits, you will need to have 600 Binance coins BNB in your wallet, and all the cash back earned will also be in BNB.
There are no issuance or monthly fees, and the card supports around 30 different cryptos. You can use it at any online, retail, or withdraw from an ATM, but there is a 0.9% transaction fee charged, which is separate from any ATM fee. It is overall good service and comes with Binance standard security measures.
Nexo Debit Card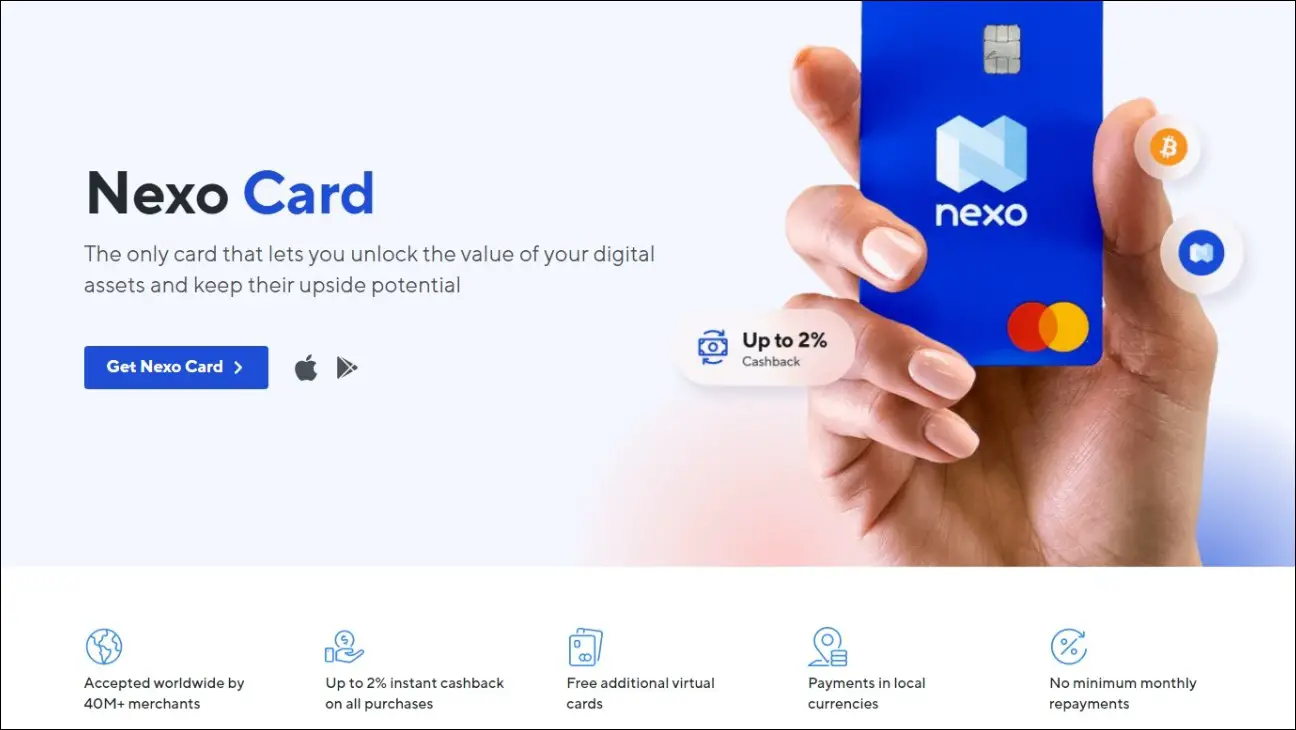 Pros
Up to 2% cashback benefits
can choose to get cashback in NEXO or BTC
No issuance or hidden monthly charges
It can be Frozen and Unfrozen with a single tap
Cons
It does not support a lot of cryptocurrencies
Nexo is another crypto exchange platform that has come up with its card. Nexo Debit card is issued by Mastercard and works just like other cards in the list. You can get up to 2% cash back on all your transactions, but unlike other cards, here you can choose if you want your cashback in NEXO coins or Bitcoins, or you can even switch between the 2.
There are no issuance fees or monthly fees, and you can create virtual cards that you can use via Apple pay and Google pay. Any foreign exchange, surcharges at Point-of-Sale payment, and inactivation fees are also not charged. Nexo wallet has 256-bit military-grade encryption and a 24/7/365 fraud monitoring system. This protects from fraud and ensures the safety of the funds and transactions made by its clients.
Also, read | 3 Best Platforms for Crypto Based Loan in India, How They Work, Key Features
Wrapping Up
These were some of the best Bitcoin-based debit cards in India that you should look out for in 2022. We might see a surge in crypto-based cards as the popularity in the crypto market is gaining day by day, and some Indian vendors may start accepting Bitcoin for payments. That is yet to be seen, but remember to do your own research before applying for any of these debit cards.
You can also follow us for instant tech news at Google News or for tips and tricks, smartphones & gadgets reviews, join GadgetsToUse Telegram Group or for the latest review videos subscribe GadgetsToUse Youtube Channel.