A few years back, people didn't even look at the screen refresh rate while buying a smartphone- it was something they didn't care as much about. However, things have changed, and now almost every other smartphone manufacturer is rushing to offer smoother displays, be it in the premium or mid-range segment. It's quite certain that high refresh-rate panels will gradually replace regular screens, and we'll see more and more brands adopting the tech in the coming time. Here, we bring you the list of phones with 90Hz, 120Hz, 144Hz refresh rate displays that you can buy for now.
This list is regularly updated as new phones are launched. You can bookmark to save the page in your browser.
Related | What is MEMC? List Of Phones with MEMC; Advantages & Disadvantages
Phones with 90Hz, 120Hz, and 144Hz Refresh Rate Display (Updated January 2022)
Before we start with the list, let's have a quick look at what refresh rate actually is and how 90Hz and 120Hz differ.
What is Refresh Rate?
For starters, the number of times a display updates its content per second is known as the refresh rate of that particular panel. In layman's terms, it is the number of times your computer or phone's display will redraw or update the picture or frame each second. The higher the refresh rate- the smoother the display will be. It is measured in Hertz (Hz), and at present, most smartphones and televisions come with 60Hz screens.
90Hz vs. 120Hz- What's the difference?
A 90Hz display refreshes the image 90 times a second, whereas a 120Hz screen does the same 120 times in a second. The higher refresh rate ensures a quicker update of contents on the screen, resulting in enhanced motion graphics' smoothness.
Compared to a regular display, a 90Hz panel will feel smoother when you scroll through the UI, browse the web, or use any compatible app or game. Increasing it to 120Hz will give you a much higher refresh rate, making things look even smoother and snappier.
It'll also have lesser motion blur and clearer picture quality. The text will look sharper and readable even while scrolling, thereby reducing the stress on your eyes. The difference will usually be noticeable while gaming.
List of Phones with 90Hz Display Refresh Rate
During the days of early adoption, 90Hz was first seen in flagship smartphones like the ROG Phone. However, OnePlus popularized it in the mainstream market with the introduction of the OnePlus 7 Pro. Fortunately, the feature is no longer limited to flagships, and we have a couple of mid-range smartphones with 90Hz screens.
Below is the List of Phones with 90Hz Display:
Samsung Galaxy F12
Samsung Galaxy F22
Samsung Galaxy F42
Samsung Galaxy M12
Samsung Galaxy M32
Samsung Galaxy A52
Samsung Galaxy A72
Samsung Galaxy A32
Samsung Galaxy A22
Realme 6, 6i
Realme 7, Realme 7i
Realme 8 5G
Realme 8s 5G
Realme Narzo 20 Pro
Realme Narzo 30
Realme V13 5G
Realme C17
Realme V5 5G
Realme X7 Pro Ultra (aka Extreme Edition)
OnePlus 7 Pro
OnePlus 7T Pro 5G McLaren Edition
OnePlus Nord 5G
OnePlus Nord N10, Nord N100
OnePlus Nord CE 5G
OnePlus Nord 2
OnePlus Nord N200 5G
Pixel 4, Pixel 4 XL
Pixel 4a 5G
Pixel 5
Pixel 6
Huawei P40, P40 Pro, P40 Pro Plus
Huawei Mate 40, Mate 40 Pro
Huawei Nova 8
Huawei Enjoy 20 Pro, Enjoy 20 Plus
Honor 30 Pro Plus
Xiaomi Redmi 10 Prime
Mi 11 Lite 5G
Mi 11 Lite NE 5G
Redmi Note 10T
Redmi Note 11T 5G
Redmi 10 Prime
Black Shark 3, 3 Pro
Oppo Reno Ace, Ace 2
Oppo A53 2020
Oppo A74 5G
Oppo K9x
Oppo Reno 3 Pro 5G
Oppo Reno 5, 5 Pro
Oppo Reno 6, Reno 6 Pro
Vivo X50, Vivo X50 Pro
Vivo S12, S12 Pro
Vivo V21 5G, V21e 5G
Vivo Y72 5G
Motorola One 5G
Moto G 5G
Moto G20
Moto G30
Motorola Edge 20 Fusion
Motorola E40
Moto G30
Poco M3 Pro 5G
Nubia Red Magic 3, Red Magic 3s
Sharp Aquos R2 (100Hz)
Infinix Zero 8, Zero 8i
Infinix Hot 10T, Hot 10S
Infinix Note 10, Note 10 Pro
Infinix Hot 11S
Tecno Spark 7, 7 Pro
Tecno Camon 16 Premier
Tecno Camon 17, 17 Pro
Tecno Camon 18
Tecno Phantom X
List of Phones with 120Hz Display Refresh Rate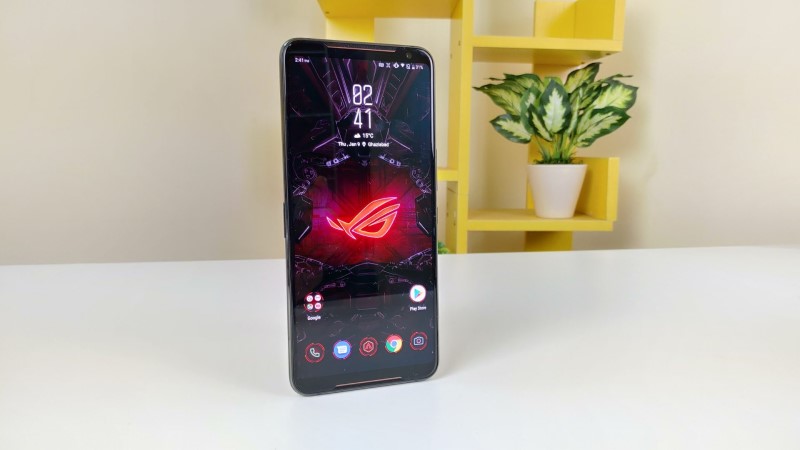 Razer Phone 1 was the first smartphone to bring a 120Hz refresh rate display to the table in 2017. And now, many smartphone makers are giving it as a standard feature, particularly with their flagship series. However, we still don't have as many phones in this category.
Below is the List of Phones with 120Hz Display:
Samsung Galaxy Z Fold 3, Flip 3
Samsung W22 5G
Samsung Galaxy S21 Ultra
Samsung Galaxy Z Fold 2
Samsung Galaxy S20 FE & FE 5G
Samsung Galaxy M52 5G
Realme X3, X3 SuperZoom
Realme X7 Pro
Realme X7 Max
Realme Narzo 30 Pro
Realme GT 5G, GT Master Edition
Realme GT Neo 2 5G
Realme 8i
OnePlus 9 Pro, OnePlus 9
OnePlus 9R 5G
OnePlus 9RT
OnePlus 8T
Pixel 6 Pro
Huawei Nova 8 Pro
Huawei P50 Pocket
Xiaomi 12, 12 Pro, 12X
Mi 11 Ultra
Mi 11 Pro
Xiaomi Mi 10i 5G
Mi 10T Lite 5G
Poco X3
Poco X3 Pro
Poco F3 GT
Oppo Find X2, Find X2 Pro
OPPO Find X3 Pro
Oppo A92s
Oppo Find N
Vivo X50 Pro+
Vivo X60, X60 Pro, X60 Pro+
Vivo X70 Pro, X70 Pro Plus
iQOO Z1x
iQOO 7, iQOO 7 Legend
iQOO 8, iQOO 8 Pro
iQOO Z3
IQOO Z5 5G
Asus Zenfone 8
Razer Phone 2
Sharp Aquos R3
Sharp Aquos R2 Compact
Lenovo Z6
Motorola G60, G60S
Motorola G40 Fusion
Moto G51 5G
Honor 50 and 50 Pro
Honor 50 SE
Honor X20 5G
Honor V40
Honor Tab V7 Pro
Honor Magic 3, Magic 3 Pro, Magic 3 Pro+
Apple iPhone 13 Pro/ Pro Plus
Infinix Note 11, Note 11 Pro
Tecno Camon 18 Premier
List of Phones with 144Hz or Higher Display Refresh Rate
Interestingly, 120Hz isn't the highest we've seen on smartphones. The Sharp Aquos Zero 2 was the world's first phone to adopt a 240Hz display. Whereas the lately launched ZTE Nubia RedMagic 5G is the one to kick-start the 144Hz segment.
Below is the List of Phones with 144Hz+ Display:
Asus ROG Phone 5
iQOO Z1 5G
Nubia RedMagic 5G
Nubia Play 5G
Mi 10T, Mi 10T Pro
Motorola Edge 20, Edge 20 Pro
Moto Edge X30
Moto Edge S30
Lenovo Legion Pro/ Legion Phone Duel
Do you Need Smartphones with a 90Hz, 120Hz, or 144Hz Display?
High-refresh-rate screens have a limited content scale for users to take advantage of the hardware. Only limited games and apps support the inflated refresh rates, while most videos and movies still haven't adopted the tech.
Anyway, as more and more brands are moving on to 90Hz, 120Hz, and even 144Hz screens, things have started to change. Yet, I won't suggest buying a phone solely for its 90Hz or 120Hz display; for instance, a 60Hz AMOLED can still be a better choice against a 90Hz LCD for many people.
So, go for what suits your requirements than blindly running after the refresh rate. It won't be wrong to say that 60Hz will soon be a thing of the past.
Wrapping Up
This was our list for phones with 90Hz and 120Hz displays. By the way, what's your favorite phone from the ones mentioned above? Do let us know in the comment below. Also, feel free to reach out in case of any doubts or queries.
If you're still confused between high refresh rate screens, here's a detailed article highlighting differences between 60Hz, 90Hz & 120Hz displays.