Amid rising anti-China sentiments, a lot of people have been talking about boycotting Chinese smartphones. But then again, several brands are marketing their phone as "Made in India." In this article, we'll talk about Chinese vs. non-Chinese phones, what exactly does made in India means, and what phones are manufactured locally in India.
Made in India Smartphones – Everything You Need to Know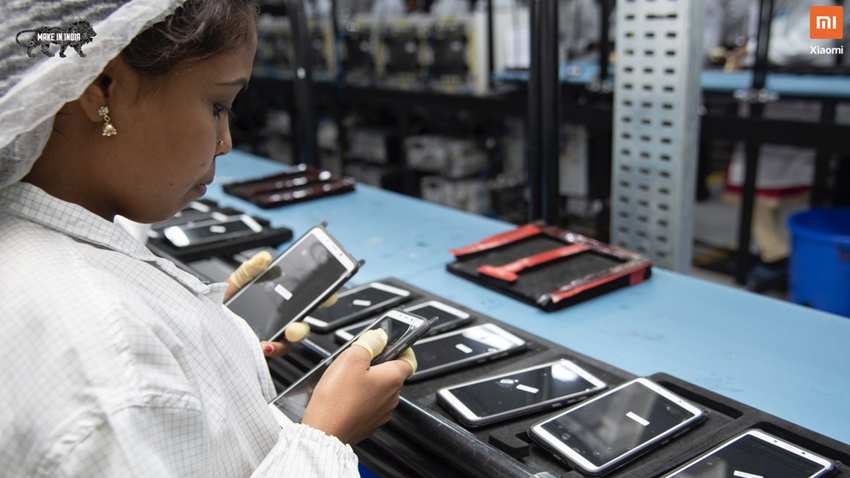 Before we start, it's important to know what Chinese and non-Chinese companies are currently running their smartphone business in India.
Chinese Smartphone Companies:
Xiaomi
Huawei, Honor
Vivo, iQOO
OnePlus
Oppo
Realme
Motorola, Lenovo
Tecno, iTel, and Infinix
Non-Chinese Smartphone Companies:
Apple, Google (USA)
Samsung, LG (South Korea)
Asus, HTC (Taiwan)
Sony (Japan)
Nokia (Finland)
Indian Smartphone Companies:
Lava
Micromax
Xolo
Karbonn
Lyf
Spice
iBall
Smartron
Smartphones That are Made in India or Outside India
Many companies, be it Chinese or non-Chinese, assemble phones in India. Below are popular smartphone brands and a list of phones that are currently being made in India.
1. Apple (Non-Chinese)
Apple iPhones are designed by the company in California, USA, and manufactured in China. However, the company also makes some of its models in India.
Apple's manufacturing partner Foxconn makes the iPhone XR in Chennai while Wistron is assembling the iPhone 7 at the Bengaluru factory. The older iPhone SE and iPhone 6s were also packed in India. Chargers are sourced from Indian units of Singapore's Flex and Finland's Salcomp.
Some volumes are also being exported to other countries, including European markets. However, flagships like iPhone 8 and iPhone 11 aren't made here and imported as a whole instead.
Smartphones made in India-
iPhone XR
iPhone 7
Discontinued iPhone 6s and SE (2016)
Not made in India-
iPhone 8, 8 Plus
iPhone X, XS, XS Max
iPhone 11, 11 Pro, 11 Pro Max
2. Samsung (Non-Chinese)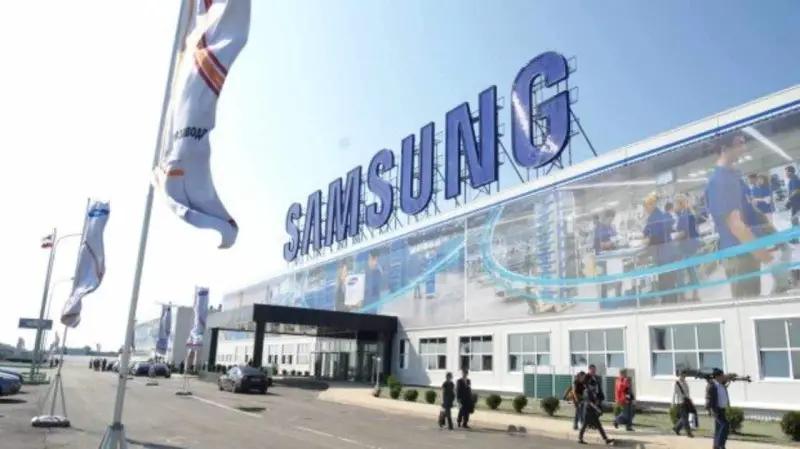 As of 2020, Samsung is not making any phones in China. However, it still sources some of its components and manufacturing duties to Chinese ODM suppliers.
That said, the company runs its world's biggest mobile factory at Noida, Uttar Pradesh, in India, which has a production capacity of 120 million units a year.
Popular smartphones, including A-series and M-series, are made at the Noida factory. The Galaxy S10 and Note 10, too, are made in India while the Galaxy S20-series and foldable lineup are imported from Vietnam and South Korea.
If you're looking forward to buying non-Chinese smartphones, Samsung would be an ideal choice with relatively lesser Chinese aid. The South Korean giant is further setting up India's first smartphone display manufacturing unit on the outskirts of Delhi. It is expected to go functional by 2021.
Smartphones made in India:
Galaxy Note 10-series
Galaxy S10-series
Not made in India:
Galaxy S20-series
Samsung Galaxy Fold
Galaxy Z Flip
3. Xiaomi (Chinese)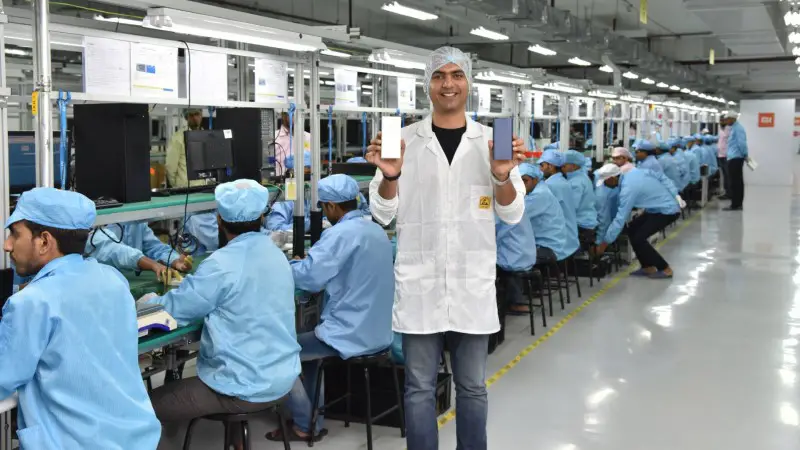 Xiaomi makes 99% of its smartphones in India. According to CEO Manu Kumar Jain, 65% of the value of smartphones is locally sourced. Plus, components like printed circuit boards are either locally sourced or made in India.
Xiaomi currently has seven smartphone manufacturing plants in partnership with Foxconn, Flex, and HiPad. Four of them are in Andhra Pradesh, two at Tamil Nadu, and one is in Noida.
All mid-range phones including Redmi K20 and K20 Pro are assembled in India. Although, the flagship Mi 10 5G is wholly imported from China since it's too complex to be built in India.
Smartphones made in India:
Not made in India:
4. Poco (Chinese)
After separation from Xiaomi, Poco has always positioned itself as a made for India brand. The company has been assembling phones in India under the government's "Make in India" initiative. The brand's latest phone, Poco X2, is made here in India. Even the older Poco F1 was assembled locally in the country.
Smartphones made in India:
5. Oppo (Chinese)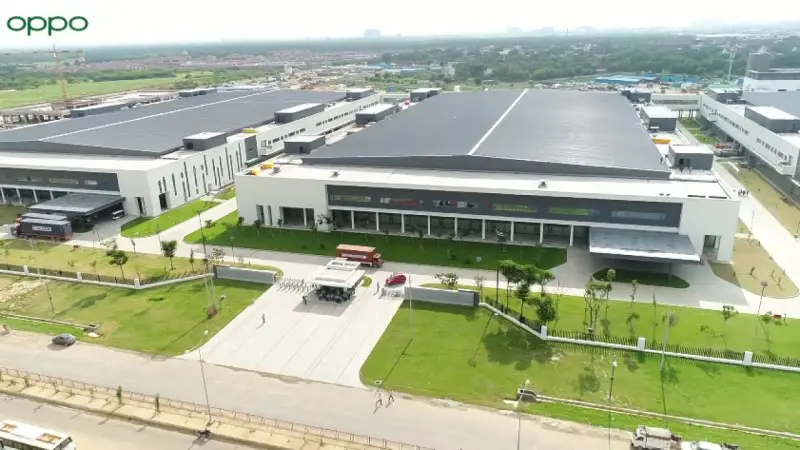 Oppo assembles close to 50 million smartphones annually at its Greater Noida facility. The company also runs an R&D center at Hyderabad, which is the largest outside of China. The Hyderabad facility has played an important role in the development of Oppo's recent Reno flagship series.
Smartphones made in India:
Not made in India:
Oppo Find X
Find X2, Find X2 Pro
6. Realme (Chinese)
All Realme phones are made at the Greater Noida facility, which is owned by Oppo. The Realme India CEO Madhav Seth said that the company sources 60% of its components from local suppliers.
Smartphones made in India:
Realme C1, C2, and C3
Realme 3, 5 and 6-series
Realme X, XT
Realme X2 and X2 Pro
7. OnePlus (Chinese)
Just like Realme, OnePlus relies on the Oppo's Greater Noida facility at Uttar Pradesh for manufacturing. All of the OnePlus phones sold in India, including the latest OnePlus 8 and OnePlus 8 Pro, are assembled here.
The company has also started exporting some India-made devices to the western markets such as the US.
Smartphones made in India:
OnePlus 8, 8 Pro
OnePlus 5, 6 and 7-series
8. Vivo (Chinese)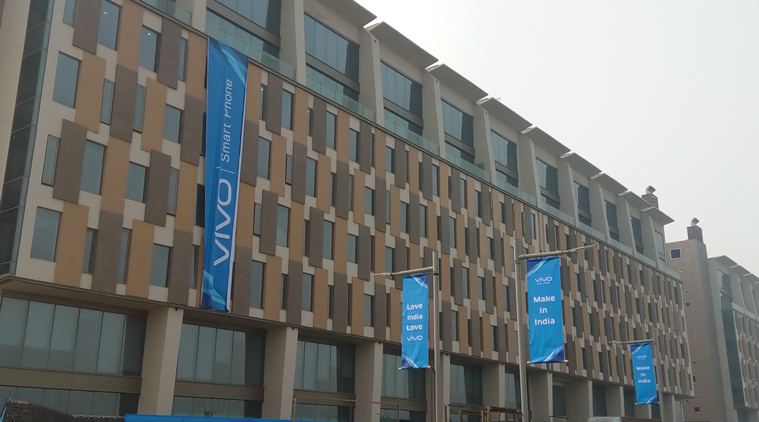 Vivo has a full-fledged facility in Greater Noida to make (assemble) smartphones in India. All phones sold by Vivo in the country, including V-series, S-series, Y-series, Z-series, and U-series, are built at the Noida factory.
Some of the recent launches by the company include. Vivo's sub-brand iQOO shares the same Noida facility for assembly.
Smartphones made in India:
S-series including Vivo S1, S1 Pro
Vivo Y, Z, and U-series
Vivo X21
iQOO lineup
Not made in India:
9. Huawei, Honor (Chinese)
The flagship smartphones from Huawei are imported from China. However, several Honor devices are manufactured locally in partnership with Flex at Sriperumbudur, Tamil Nadu.
The company has also set up an R&D center at Bangalore, contributing towards handset innovation and development.
Smartphones made in India:
Not made in India:
Huawei P20, P20 Pro
Huawei Mate 20 Pro
P30-series
Honor 9X Pro (FAQ)
10. Google (Non-Chinese)
Similar to Apple, Google Pixel-series is designed in the USA and manufactured in China. However, the giant has lately moved its production line from China to Vietnam. The same will be used to make the upcoming Pixel 4a and Pixel 5.
Currently, Google doesn't assemble any phone in India. All of the devices were imported directly from China.
Phones made in India: None
11. Motorola, Lenovo (Chinese)
Motorola was originally an American company bought by Google. However, it was later sold to Chinese smartphone maker Lenovo in 2014. Now, while the company is headquartered in Chicago, USA, all of the production happens in China.
Motorola and Lenovo phones sold in India are assembled locally in partnership with Flex at the Sriperumbudur facility near Chennai.
Smartphones made in India:
Not made in India:
12. Nokia (Non-Chinese)
Nokia is a Finnish brand currently licensed to HMD Global, which, too, is a Finland-based company. The company has multiple manufacturing plants across the globe, including Finland, Brazil, China, and India.
All Nokia phones sold in India are made at Foxconn's manufacturing plant in Sriperumbudur, Chennai.
Smartphones made in India:
Nokia 2, 3, 5, and 7-series
Nokia 8-series
13. Asus (Non-Chinese)
The Taiwanese company has been making phones in India since 2015. All the recent phones, including Asus Zenfone Max and Max Pro-series, were assembled locally in the country at Foxconn plant in Sri City, Andhra Pradesh.
Note that the ROG gaming phone-series is directly imported from China. Unfortunately, Asus hasn't launched any new phone in the past couple of months. However, we'll be seeing the ROG Phone 3 and Zenfone 7 in the coming time.
Smartphones made in India:
Not made in India:
14. Infinix, iTel, and Tecno (Chinese)
Infinix, iTel, and Tecno- all three are operated by China-based Transsion Holdings. The manufacturing of smartphones for all three companies is handled by contract manufacturing partners PCT, MCM, and HiPad. Transsion also does some production on its own in India.
Smartphones made in India:
Infinix Hot 9, Hot 9 Pro
Tecno Spark Power 2, etc.
15. Lava (Non-Chinese)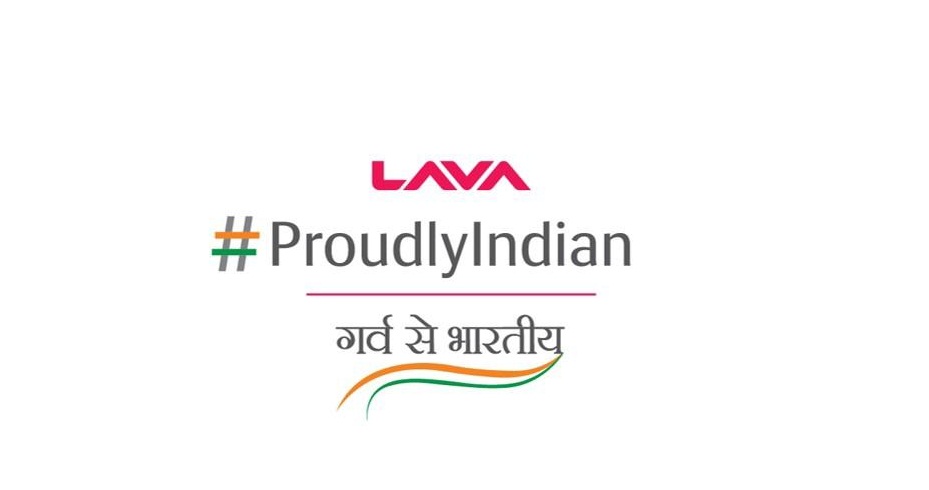 Headquartered in Noida, Lava is one of the few brands to have complete control of design and manufacturing within India. The manufacturing plant in Noida can produce up to 3 million devices per month, making it the fifth-largest phone maker in the world.
As of now, Lava is focussing more on feature phones over made in India smartphones. Moreover, the company is planning to shift its entire manufacturing base from China to India this year, citing the government's incentive scheme.
All phones sold in India, including Lava Z-series, A-series are made in the country. Plus, their feature phone lineup is completely manufactured in India. The company may soon launch two new smartphones, including Lava Z66, to increase competition in the market.
Phones made in India:
Lava Z-series, A-series
Feature Phones lineup
16. Micromax (Non-Chinese)
Micromax initially started with rebranding Chinese phones but has now progressed to assembling and manufacturing units. The company has three factories, located at Bhiwadi (Rajasthan), Rudrapur (Uttarakhand), and Telangana.
Micromax has been out of the market for more than one year now. However, they are planning to make a comeback with new Made in India smartphones.
The Actual Meaning of 'Made in India' Smartphones
The "Made in India" badging usually means that the phone has been assembled in India. That's because essential components can't be made locally and hence, are sourced from China and other countries.
Q. Why can't we manufacture truly Made in India phones?
As of now, India doesn't have the infrastructure, technology, or R&D required to make truly made in India phones. Before we can make phones, we need to manufacture individual components that the current ecosystem doesn't support.
Now, some phones do have parts manufactured locally in the country, but all essentials, including silicon chip, display, and battery, are imported from other countries. China has the technology, robust infrastructure, and cheap labor. That's the reason why even some non-Chinese companies like Apple manufacture phones or source components from China.
Q. Which smartphone components are imported from other countries?
According to industry officials, battery and some camera modules are made in Vietnam, whereas displays and connectors are mainly produced in China. Silicon chips, on the other hand, are manufactured in Taiwan, but then again, their final development happens in China.
Q. Why do companies assemble phones in India?
Since local manufacturing isn't possible, companies have two options- either import a completely furnished phone, say from China, or bring components and assemble them locally. However, the former invites a hefty import duty of 20%.
Because of high tariffs on the import of smartphones, several OEMs have started assembling their phones in India. Doing this also benefits them with government incentives and tax reductions to save on overall costs.
Hence, instead of importing phones directly, companies invest vast amounts of money in setting up factories, infrastructure, and employing people.
The Future of Made in India Smartphones #VocalForLocal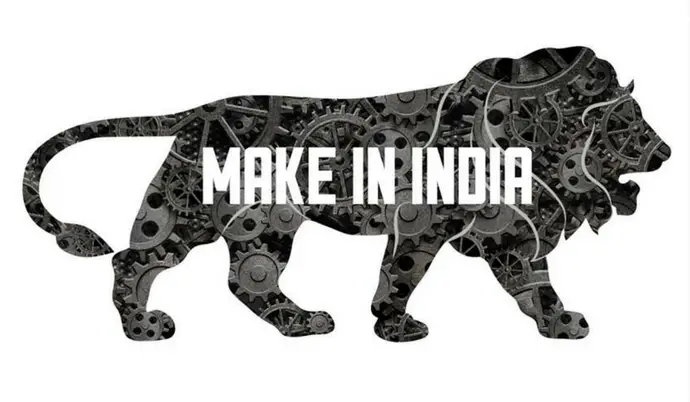 The 'Make in India' initiative has indeed pushed the smartphone industry in the country by a significant margin. As a result, India now stands as the second-largest mobile manufacturing hub globally.
The government is further trying to pave the way for boosting local manufacturing through its PLI scheme. The production-linked incentive scheme is set to help local companies regain their market while also benefitting big players like Samsung and Apple to bump their production capacity.
As of now, the Cupertino-giant Apple is planning to shift 20% of production capacity from China to India. In the future, we may also see companies manufacturing components locally in the country.
This will not only boost manufacturing and job creation but also help India become an export-led manufacturing hub globally. But then again, it's not an overnight thing. It'll take a lot of time, huge investments, and focus on development.
Talking about the current scenario, almost 72% of the smartphone market share is dominated by Chinese companies such as Xiaomi, Realme, Oppo, Vivo, OnePlus, etc. The rest accounts for non-Chinese brands, including Samsung, Apple, Google, and Asus.
Wrapping Up
In the end, boycotting Chinese phones is your decision. Given the present circumstances, it's crucial to empower truly made in India smartphones and other products to shrink the dependency on Chinese imports.
Anyway, what are your thoughts on boycotting Chinese phones? Also, which of the brands mentioned above will you prefer while buying your next phone? Do let us know in the comments below.
For now, it's not possible for us to give detail of each and every phone model. If you want to find details of a specific device, feel free to contact us through Twitter on either @GadgetsToUse or @abhishek and we'll be happy to help you.
Also, read- [ Remove China Apps ] 15 Popular Chinese Apps and Their Indian and US Alternatives